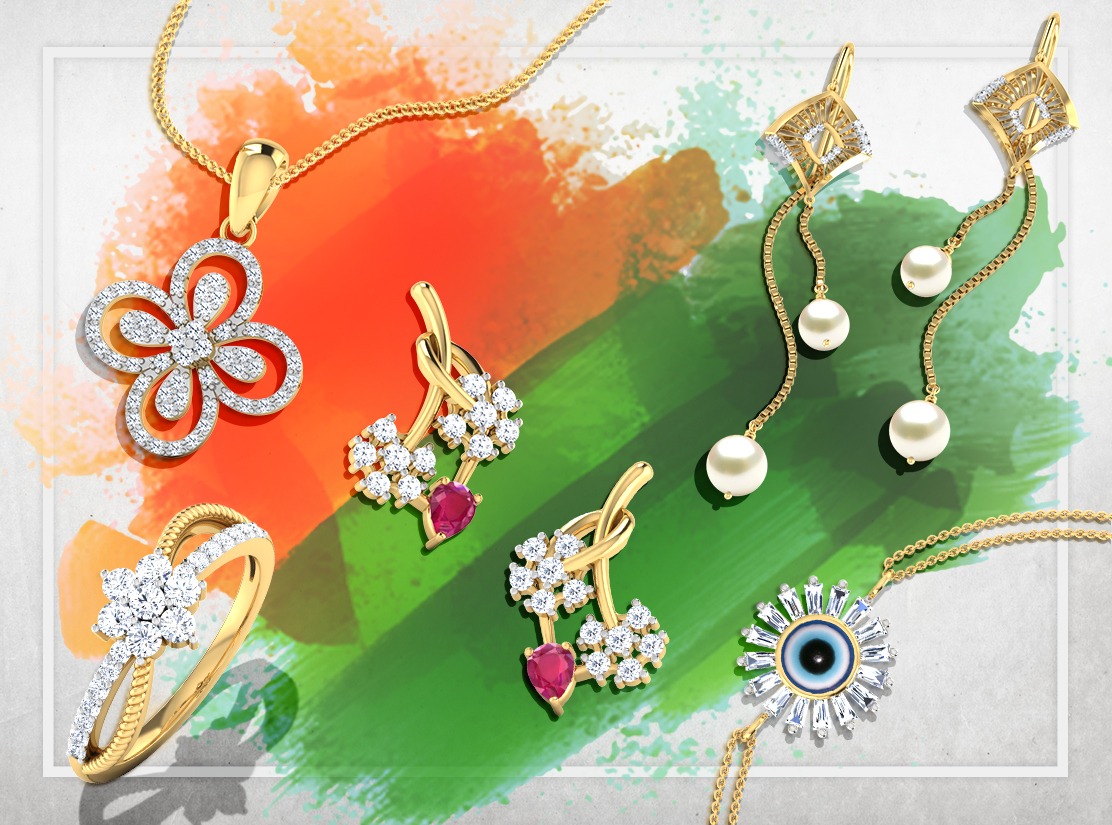 25 Jan

A Luxurious Ode to Our Tricolour This Republic Day

The colourful history of our nation, its independence and finally the adoption of our Constitution is cheerfully celebrated on Republic Day. It is this day that truly denotes the essence of our freedom by acknowledging our fundamental rights as citizens of India.

On the 68th Republic Day of India, the country lights up in bright tones of orange, white, green and blue to celebrate this day of national pride. The parades take over our cities and everyone steps out in vibrant colours of the flag symbolising everything we fought for and are willing to keep up in all the years to come.

Such patriotism is seen in clothes, costumes, headgears, decorations and more throughout the country. Everyone has a different way to show it, but the tricolour in all its symbolism always shines through. By donning it, we reflect what our national flag really stands for.
The Saffron: The Saffron colour in the upper part of the flag denotes courage and selflessness. It is also religiously important to many Indian religions as it signifies renunciation and absolution of ego. These are the virtues our leaders and us as citizens should aim for.
The White: The white band in the centre represents honesty, purity and peace. According to Indian philosophy, it also epitomises cleanliness and knowledge; and together these values strive to guide our national conduct.
The Green: The green stripe at the bottom denotes faith, fertility and prosperity that's representative of life and happiness among all, people and nature alike.
The Blue: The navy-blue Ashoka Chakra in the centre is a reminder to us that we are all about change and progress for a better nation.
Let your patriotism shine brightly this year as you too adorn yourself in luminous colours of Saffron, Green, White and Blue. Revel in the festivities by shopping with us this Republic Day at CaratLane.com
(Visited 419 times, 3 visits today)