03 Mar

Birthstone of the month: Aquamarine

Our aquamarine collection has just rolled out, and customers are loving them.

These serene blue-green gemstones are beryls just like emeralds, and their seawater hue earns them their name.

Many of our creations this time explore aquamarine's association with water. Pear shaped stones have been used a lot, to create a dewy, raindrop effect.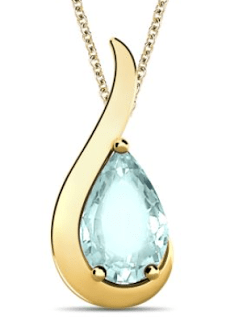 Dew Aquamarine Pendant, 18K yellow Gold
Aquamarines are great day-wear gemstones. While they look lovely worn for evenings too, their delicate, shimmering tint is best appreciated in natural light. This makes them a perfect summer gemstone, ideal for vacations, daytime get-togethers and outings.
Aquamarines look great with light coloured fabrics bearing summery prints. Wear them with white cottons and linens for the perfect island holiday look.

View the entire collection here.


(Visited 169 times, 1 visits today)