If there's one kind of story that we want to listen to, over and over again, it's proposal stories! And they're even better when our customers share theirs with us. After Sunita Rana and Prabee Na, we have Ankita Srivastava who shares her beautiful #CaratLane Story and how CaratLane helped her in completing "Mission Engagement Rings" –
---
"Dear CaratLane, Surya and I first met on 8th October 2010 and we got engaged this year (Yes, it's been 7 years!).  We were introduced to each other by a mutual friend and he was supposed to be my date for the college Dandiya night but I refused. A year later, we both attended the Dandiya night as a couple. We've been through a lot in all these years but the one thing that never changed was that we couldn't stay apart, no matter what. Long distance is just not our thing, I guess. We've been with each other through thick and thin. 
Because of Surya's job, he had to move to Mumbai and this was the first time in years that we were apart for 3 months. These months were the longest 3 months of our lives.
So when we decided to get engaged, it was quite difficult for us to choose our engagement rings together. That's when I got him to download the CaratLane App and we created a common account in which we made our wishlist. We also found a CaratLane store in Navi Mumbai close to his apartment. After multiple weekend trips to the store and coordinating how my ring will be delivered to him in Mumbai and his to me in Lucknow, we finally completed 'Mission Engagement Rings'.  
The most special part is that both of us got these rings from our first salaries and CaratLane has been an essential part of our special journey. We got the James Ring for him and the Doris Ring for me and we plan to name our dogs James and Doris! I said yes to his proposal on our engagement day itself in a love letter I gave him right before wearing the ring. We are blessed to have each other and thank you for being a part of our journey."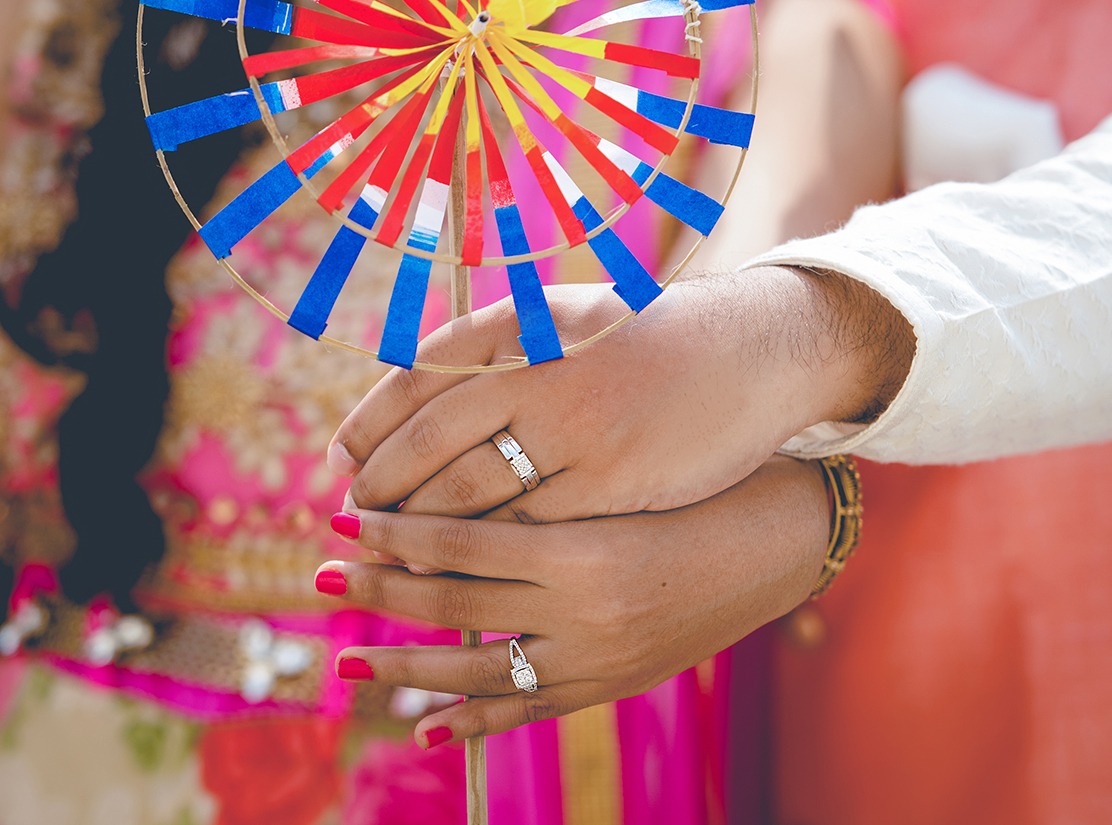 We're totally in love with Surya and Ankita's #CaratLaneStory and overwhelmed to be a part of their dreamy love story!
If you also have a CaratLane experience or a suggestion that you'd like to share with us, drop us an email at social@caratlane.com and we'll get in touch with you shortly.
Also, don't forget to tag us (@caratlane) in your pictures or simply use the hashtag #MyCaratLaneStory.