21 Aug

Discover Jewellery that is Perfect for You!

Presenting the world's first virtual jewellery try-on app!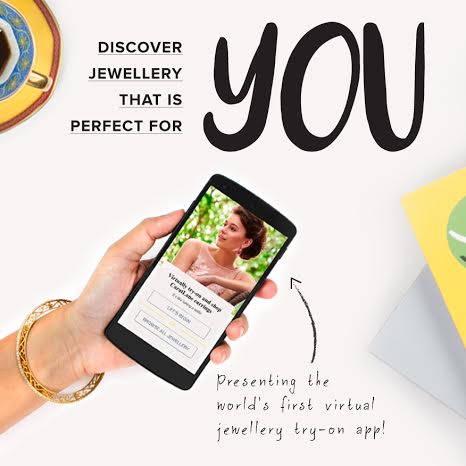 Your world is not the same as it used to be. You can buy groceries online, pay with the click of a button and wake up to your boyfriend's face, even if he is sitting 5,000 miles away. We decided to go a step ahead and revolutionise your world even more with a game-changing smartphone app that brings your favourite jewellery brand to your smartphone screen! And that's just the beginning of what we're offering.
Far from a me-too product, don't write this off as just another jewellery shopping app. Why, you ask? Because, truth be told, this one is a game-changer! After all, it is the world's first virtual jewellery try-on app, making it truly one-of-a-kind! No more "how will this look on me?" worries thanks to the exciting new technology we have introduced.
Still not convinced about why you need to be clearing space to download our app? Allow us to change your mind:
Virtual try-on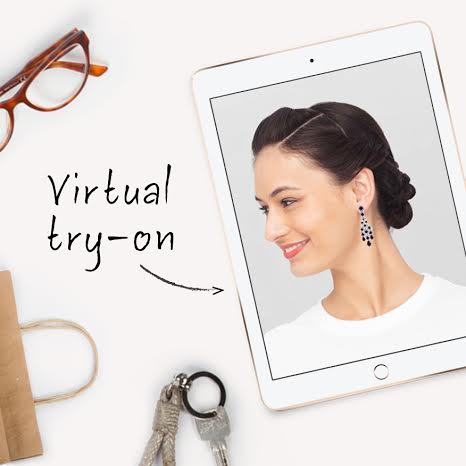 How many times have you wished you could try on products when shopping online? Well, guess what—this app makes your shopping experience even more real by allowing you to try on thousands of earrings virtually (you can even save the image to take a call on whether you like them on yourself!), thus helping you find ear candies that really work for you. Say goodbye to post-delivery regrets!
3-Dimensional views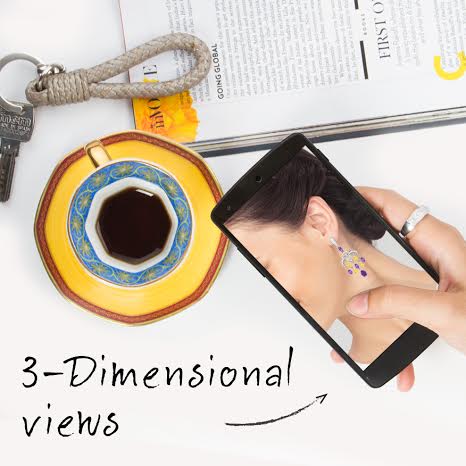 Why settle for a single image of the trinket you're eyeing? Our app gives you a detailed, 3D virtual view of all the stunning aspects of a product before you can zero in on the perfect piece!
Share your favourites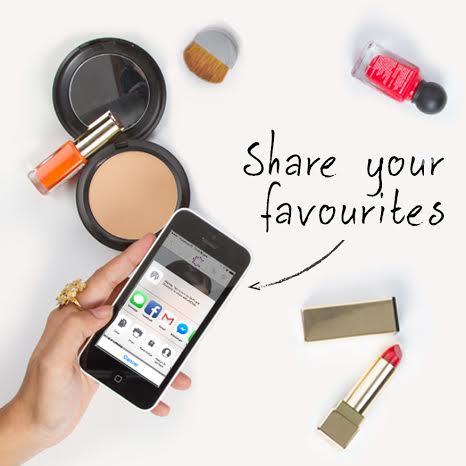 Shopping is more fun when you get your besties and style advisors to weigh in. And we totally get that. So get social with our online shopping app. Share your pictures sporting our jewels (thanks to our virtual try-on feature!) with friends and family and let them join in the fun.
Endless options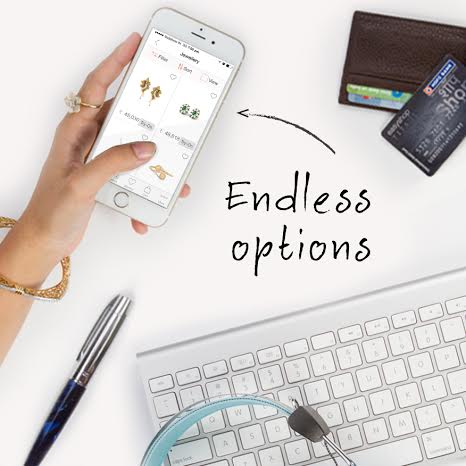 In some cases, more is more. Especially when it comes to jewellery. This is exactly why our app brings 3,000+ drool-worthy designs to your phone screen to help you discover jewellery that's just perfect for you. Spoiling you for choice is how we roll!
Baubles on the go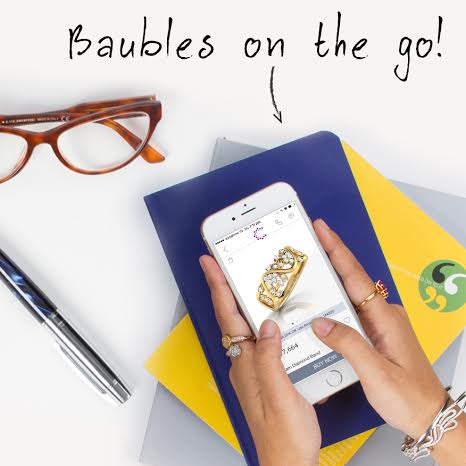 Traffic got you down? Bored of waiting at the dentist's clinic? Just pull out your phone and start browsing. With our jewellery-shopping app, you can shop anywhere and everywhere, and save 25% while you're at it!
 So what are you waiting for? Download the best online jewellery app first and thank us later! Get it on the App Store or Google Play.
PS: Here's a special shout out to our mobile app team – the brains behind this kick-ass piece of work. Boys – all the night outs finally paid off:)
(Visited 355 times, 1 visits today)