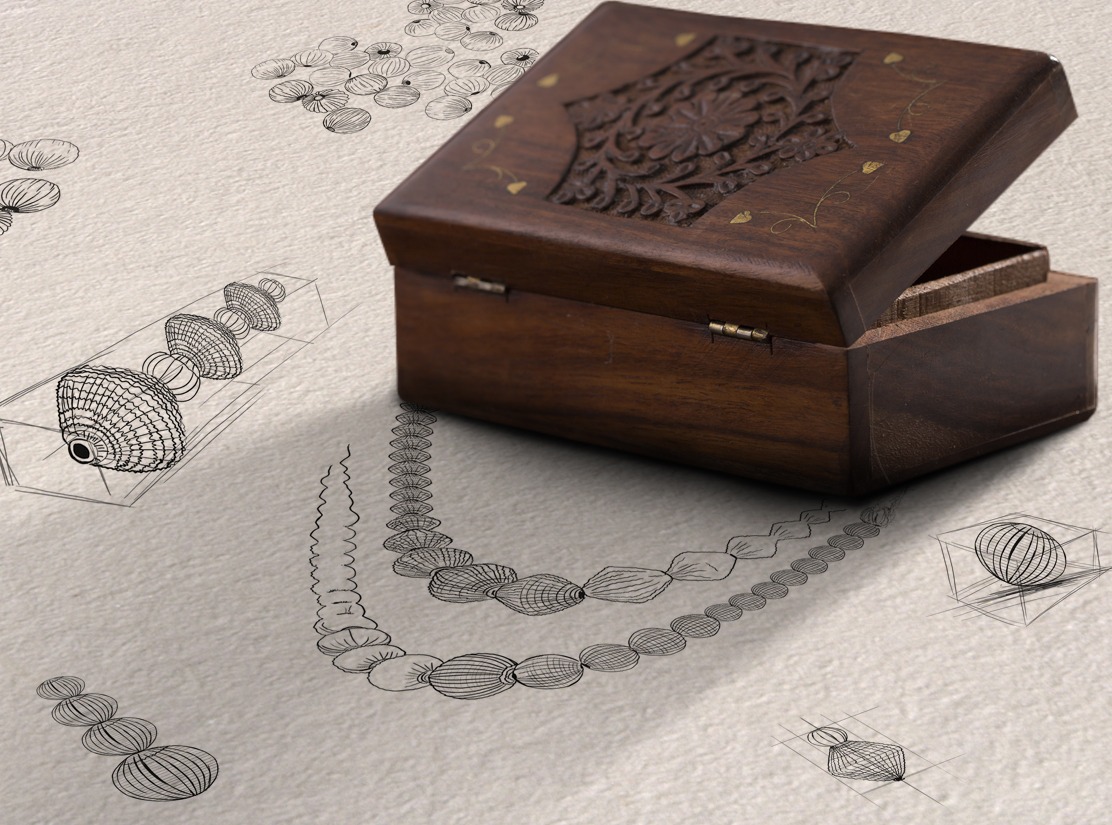 09 Apr

Exploring the Beauty of Mala Beads
What are Mala Beads?
Mala is a traditional string made usually of 108 beads that are used to count the number of times a mantra or shlok is recited while praying or chanting the Lord's name. Widely used in Hinduism and Buddhism, mala beads have over time become a predominant part of other cultures and religions too. About two-thirds of people across the globe use rosary beads, prayer beads, or worry beads in their spiritual practices.

History of Mala Beads
The English word 'bead' is derived from the Old English word bede, which means prayer. Beads are one of the earliest ornaments used by humans and have been around from 10,000 BC. Over the years, numerous cultures have made beads from a range of materials from shells and stone to clay and glass. The precise origin of mala beads remains ambiguous; however, their earliest use can be traced to Hindu prayers in India.
Types of Mala Beads
Mala or prayer beads are crafted from a wide variety of materials including wood, glass, metal or gemstones. The most common type of beads used in Hinduism for praying and meditation are the Rudraksha and Tulsi beads. Other materials such as sandalwood, lotus plant and animal bones are also used to make mala beads in different cultures and faiths.

Mala Bead Jewellery
Apart from being used for spiritual and religious purposes, mala beads are widely used as a piece of adornment across cultures. People choose to wear them in different ways – some style them as bracelets, some wear them as long necklaces. Apart from mala beads, other types of beads like Meenakari beads, metal beads and lac beads are also used to make a wide variety of fashion and precious jewellery.

In India, beaded jewellery has an age-old history that dates back to the Indus Valley Civilisation era. Traditional beaded jewellery found in India includes an extensive range of styles made from a variety of different materials and treatment processes. Some traditional mala jewellery examples specific to India are Mohan Maal, Jondhali Haar, Vajratik & Thushi of Maharashtra and Gundla Haram and Nakshi Mala of Southern India. Mohan Maal uses two or more strings of gold beads, which are woven together with a pendant to form a long necklace. It is typically worn with silk sarees on special occasions like weddings and religious celebrations. Jondhali Haar, on the other hand, is a beaded gold necklace inspired from Jowar, a staple grain used in Maharashtrian food. Vajratik & Thushi are chokers made out of small gold beads grouped together on a lac base. These are worn together with longer necklaces to complete the ensemble.  Native to the south, Gundla Haram means round necklace; the round in its name denoting the shape of its gold beads. Just like its Maharashtrian counterparts, this necklace is made with various strings of gold beads and a pendant at the centre. It is usually worn by brides during their wedding ceremony with a pattu saree. Just like these beaded designs, India has a range of mala jewellery designs worn and styled differently.

We too have drawn inspiration from the ethnic beauty of mala jewellery, and given it a contemporary makeover by transforming them into designs that are bold, edgy and perfect to wear for a cocktail party with your little black dress! Excited, much?
Stay tuned, as we unveil the modern look of beaded jewellery with the Chokapora Collection.
Image credits: 
shop.playingforchange.com, yogabasics.com, etsy.com, wamanharipethesons.com, craftsvilla.com, mirraw.com
(Visited 1,307 times, 4 visits today)