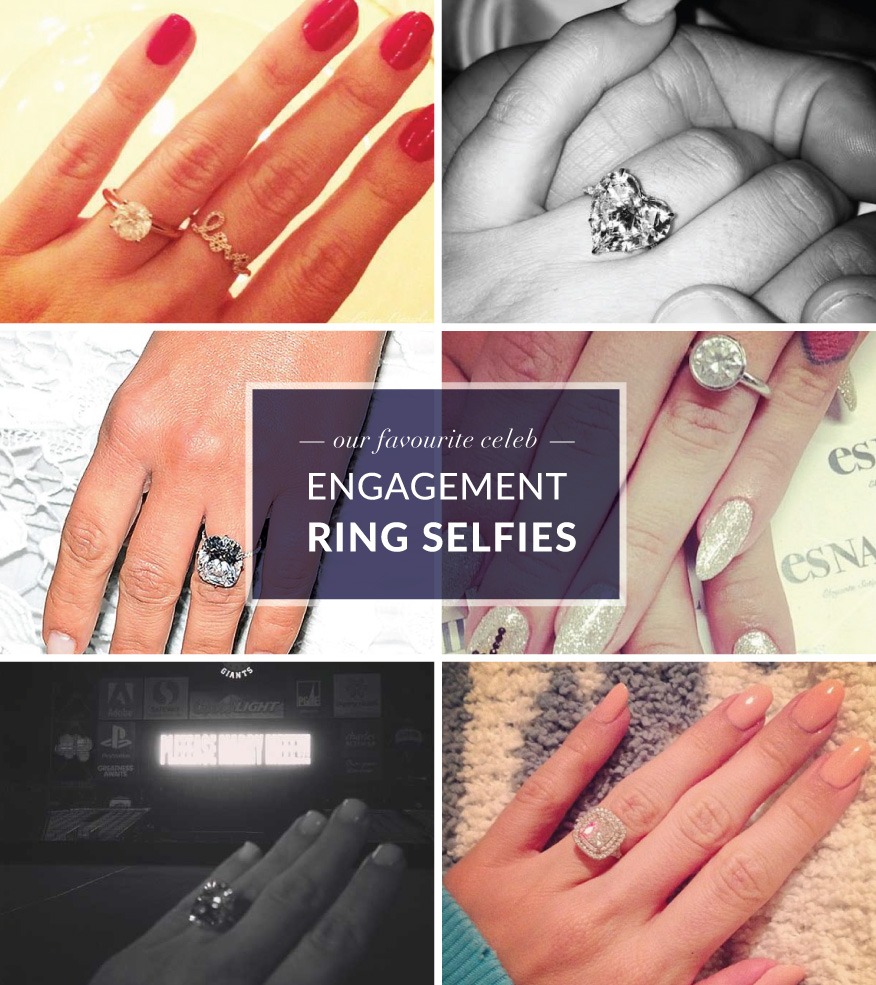 06 May

Our Favourite Celeb Engagement Ring Selfies

There is a new type of selfie in town and our fave celebs show you how to ace it!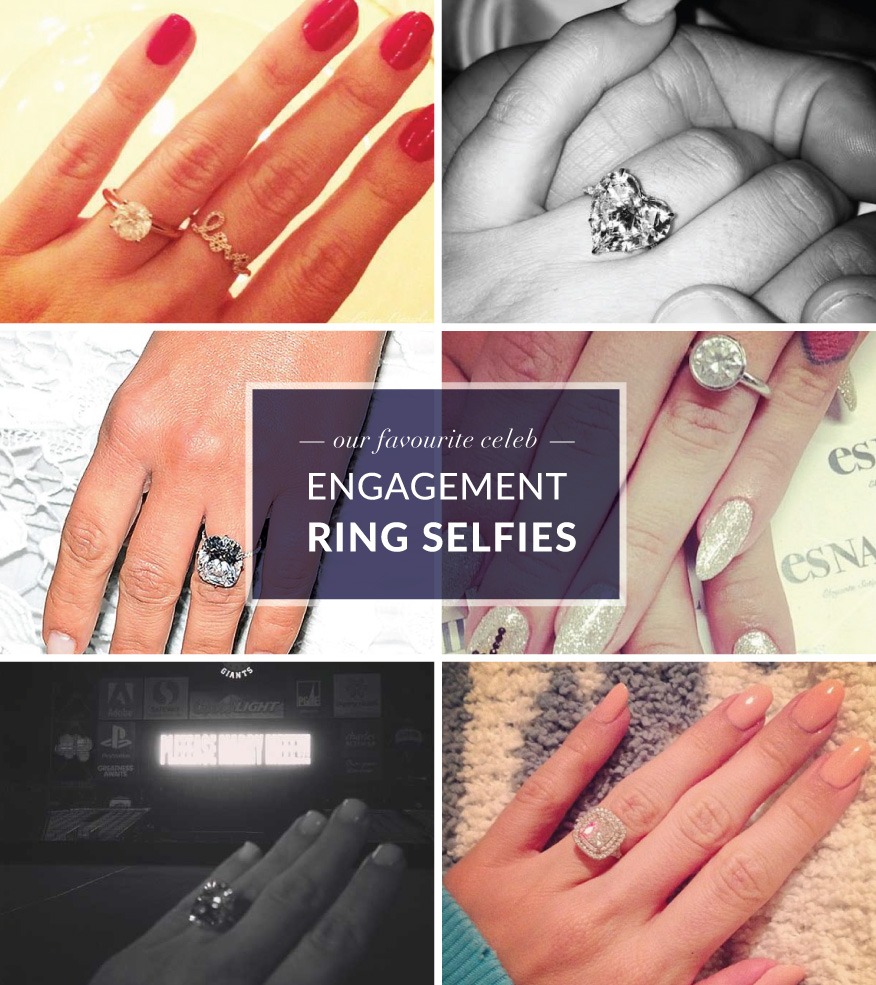 Now we all know that Hollywood's who's who know a thing (or many) about breaking the Internet, and they've proven that celeb selfies and selfies are so passé. Enter the new craze in town — the 'relfie' (Ring + Selfie)! We are strictly talking about engagement ring selfies only…after all, what's not to love about love? If you plan on posting your own version, make sure your manicure is in place!
Kim Kardashian


The 'Keeping up with the Kadarshians' reality TV star was swept off her feet when Kanye West decided to go down on one knee with this 15-carat jaw dropper, worth approximately $8 million. Her 30-million something Insta followers couldn't get enough of it —love or her hate her, you cannot ignore her, not with that dazzling rock on her fingers!
CaratLane pick: Zest Radiant Solitaire Ring
Lady Gaga

The 'Poker Face' hit maker announced her engagement to boyfriend Taylor Kinney with her heart-shaped relfie, cutely captioned "He gave me his heart on Valentine's Day and I said YES," and garnered a massive 7,21,003 likes for it. Since then, she's also shared a side view which has 'T Heart S' designed with white diamonds on the side band. Some girls really have it all!
CaratLane pick: Amica Solitaire Ring
Lauren Conrad


American television personality, designer and author, Conrad posted a picture of her classic round-cut, rose gold-set engagement ring and caused quite the frenzy! The former The Hills star got engaged on the same weekend her ex, Jason Whaler, tied the knot. What are the chances! While this classic ring and that red manicure caught our attention, we also loved the sweet 'love' ring she added to the frame.
CaratLane pick: Simple Solitaire Ring
Ashely Tisdale


Ashely Tisdale, The High School Musical star decided to get married to music producer Christopher French in 2013. And as if the ring itself wasn't enough, (a huge mega-carat cushion-cut diamond surrounded by a halo of small diamonds on a platinum band covered in diamonds!), the proposal came atop the Empire State Building! We don't blame her for this ring vanity; this sparkler has us in total envy mode! Don't miss the nude nails, ladies!
CaratLane pick: Queen of Diamonds Solitaire Ring , Shop for beautiful collection of diamond solitaire rings
Kelly Osbourne


British performer Kelly Osbourne gave her 1.8 million Instagram followers a treat when she showed of her engagement ring and funky glitter nails. What's super interesting is that the ring is customized to look like her fathers earring she was long fascinated with as a child. The round diamond sparkler is unique, just like her personality!
CaratLane pick: Fortune Diamond Ring
(Visited 1,156 times, 11 visits today)