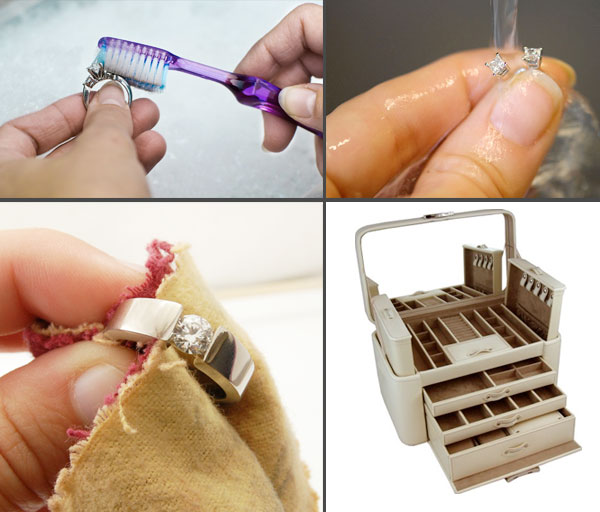 19 Mar

TENDER LOVE AND CARE!

 A few handy tips to ensure your jewellery stands the test of time!

So you finally splurged your savings on that diamond rock or statement necklace you had been eyeing forever. What now? Does your retail therapy story meet its happy end here? Not quite, if you ask us! This is, in fact, just the start. 'Cause think about this — how will your precious pieces serve you well for eons to come, if you don't take care of it? Food for thought, isn't it? Ok, relax, don't fret…it's not rocket science. Especially when we are here to assist you. With our easy-to-follow handy tips, giving your baubles some TLC will be a piece of cake (or a piece of jewellery in our case!).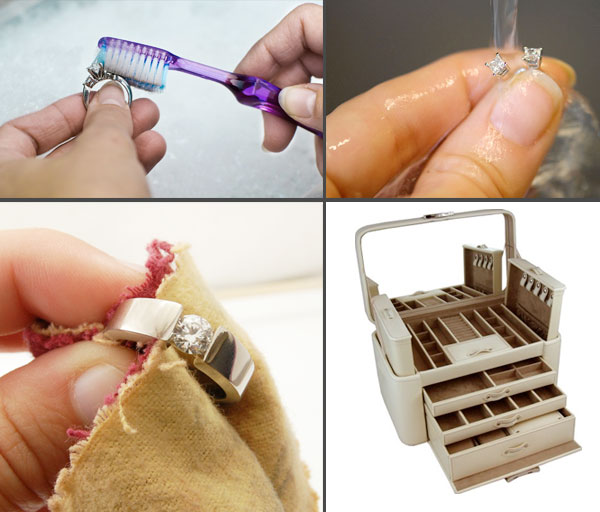 Don't wear your jewellery when bathing or swimming. The chances of them becoming dull increase if you do so.
Give some thought to arranging your collection. Don't just dump everything in one large box. Sort them out. Ideally, it's best to allocate a separate pouch to each set. Multi-storage kits are also good to store earrings and rings.
Jewellery boxes lined up with fabric are best for storage. Gold tarnishes if not worn often. So place anti-tarnish strips in your storage container to absorb the oxidants that discolour them.
You take a bath everyday, right? So why should your everyday jewellery be exempted from cleaning? Use soap water (warm water with a dash of detergent) and a brush (you can use an eyebrow or even a lipstick brush) to clean gold, gemstone and diamond pieces.
Don't wet pearl and beaded jewellery. You could every well ruin them.
Remove your earrings before you sleep. This will also save your ear holes for damage.
Perfume tends to damage jewellery. So when heading out, spray some scent on, let it dry and only then put on your jewels.
Checking up on your jewellery regularly is important too. Make sure you bring the whole stash out from your locker every once in a while to make sure they are intact.
Trust us, these pointers may sound very basic, but they will go a long way. Pamper your jewels and in return, watch them help you dazzle!
Image credits: GemsJewelsandgold.com, WikiHow and GIA.edu
(Visited 197 times, 1 visits today)