In Hollywood's glitzy, flashy lifestyle, there is only one cardinal rule — the bigger, the better. And one look at the crazy engagement rings A-list celebrities give their better halves, you'll know what we mean! We round up the biggest and most glaring rocks that have made headlines. Shine bright like a diamond really takes on a whole new meaning! 
Mariah Carey and Nick Cannon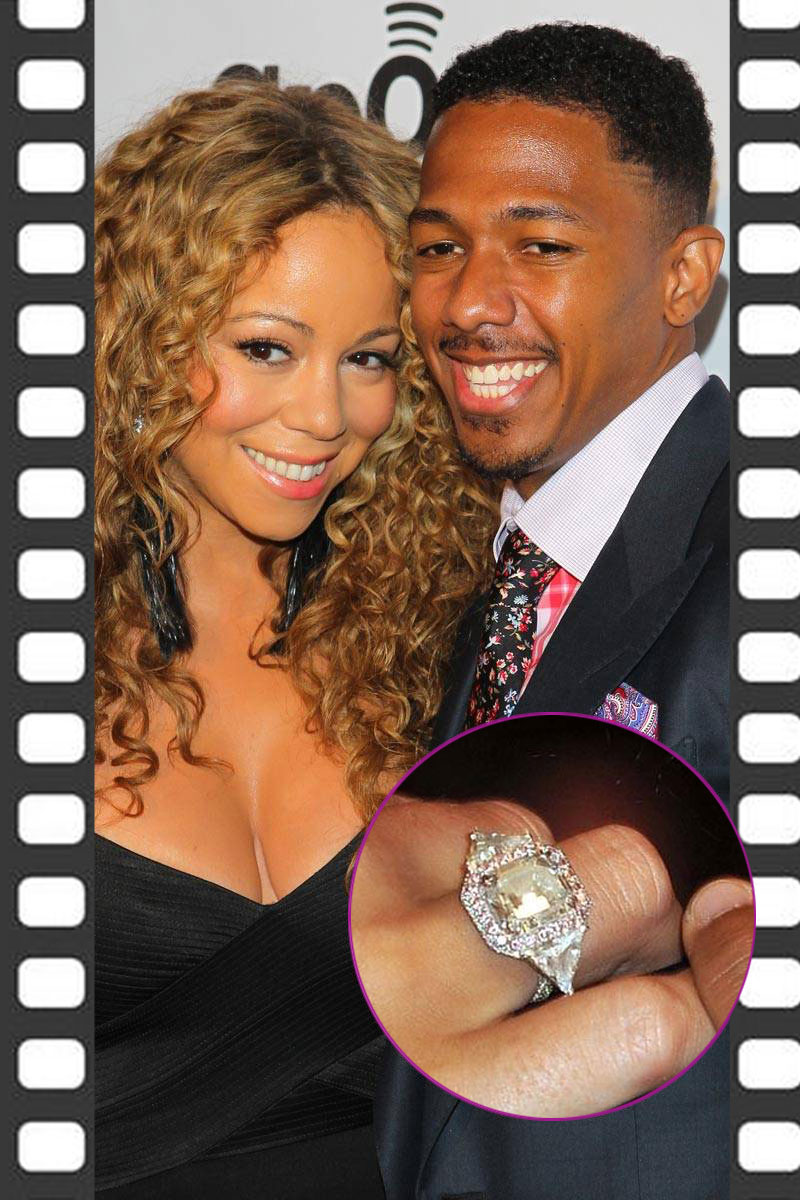 Music sensation Maraih Carey received a $2.5 million Jacob & Co. stunner from hubby Nick Cannon. The 17-carat emerald-cut pink center diamond is surrounded by 58 pink diamonds and has two half-moon diamonds on each side. Reese Witherspoon and Jim Toth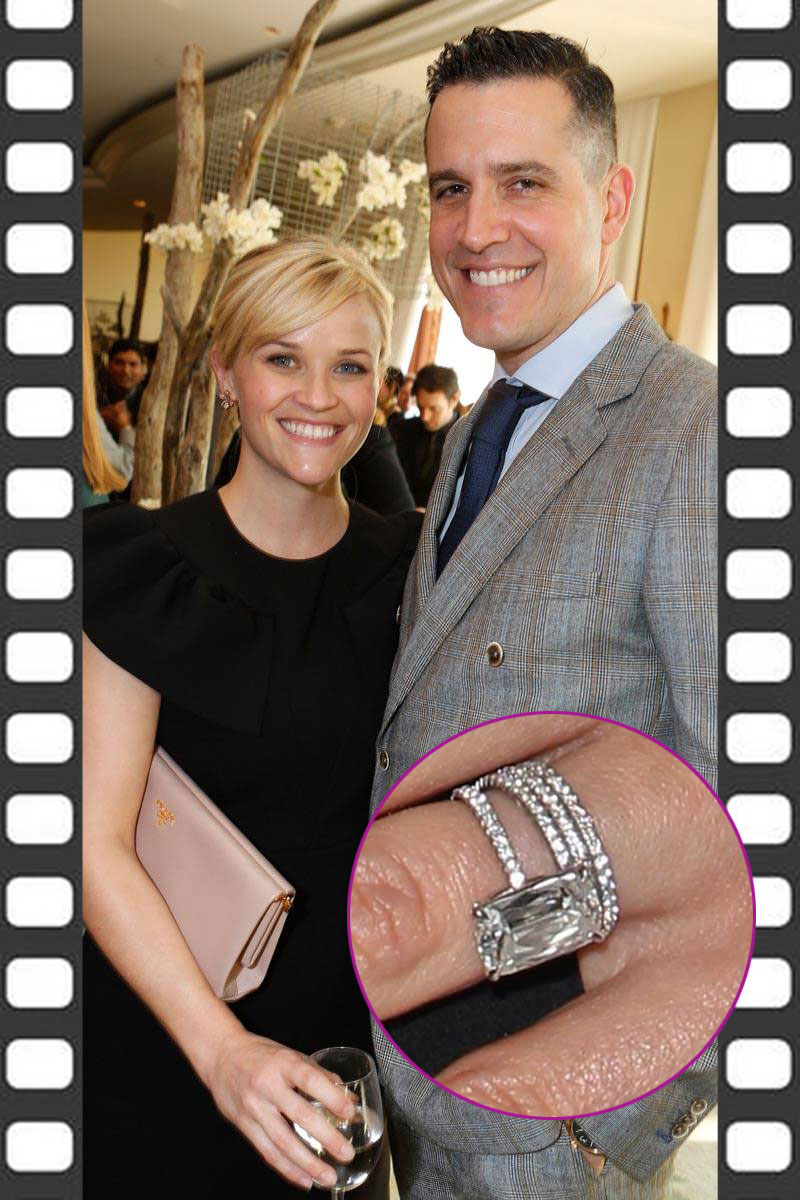 The Legally Blonde star said 'I do' to Jim Toth as he slipped a 4-carat Ashoka cut diamond ring set on a pave diamond-and-platinum band, created by jeweler William Goldberg on her finger. Kate Middleton and Prince Charles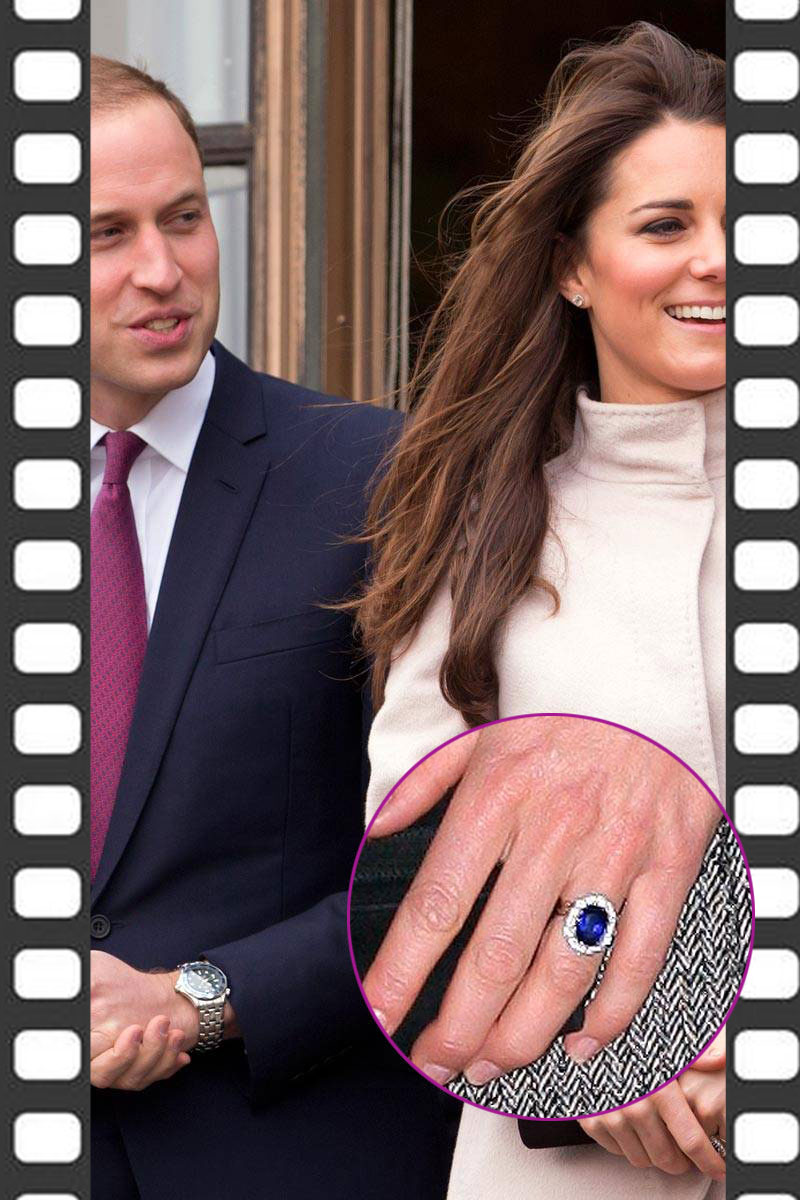 Possibly the most famous wedding ring in history owing to its legacy, Kate Middleton stepped into royalty with an 18-carat sapphire ring surrounded by 14 diamonds. The ring that once belonged to Princess Diana had cost $60,000 in the 80s and is possibly priceless today! Beyonce and Jay-Z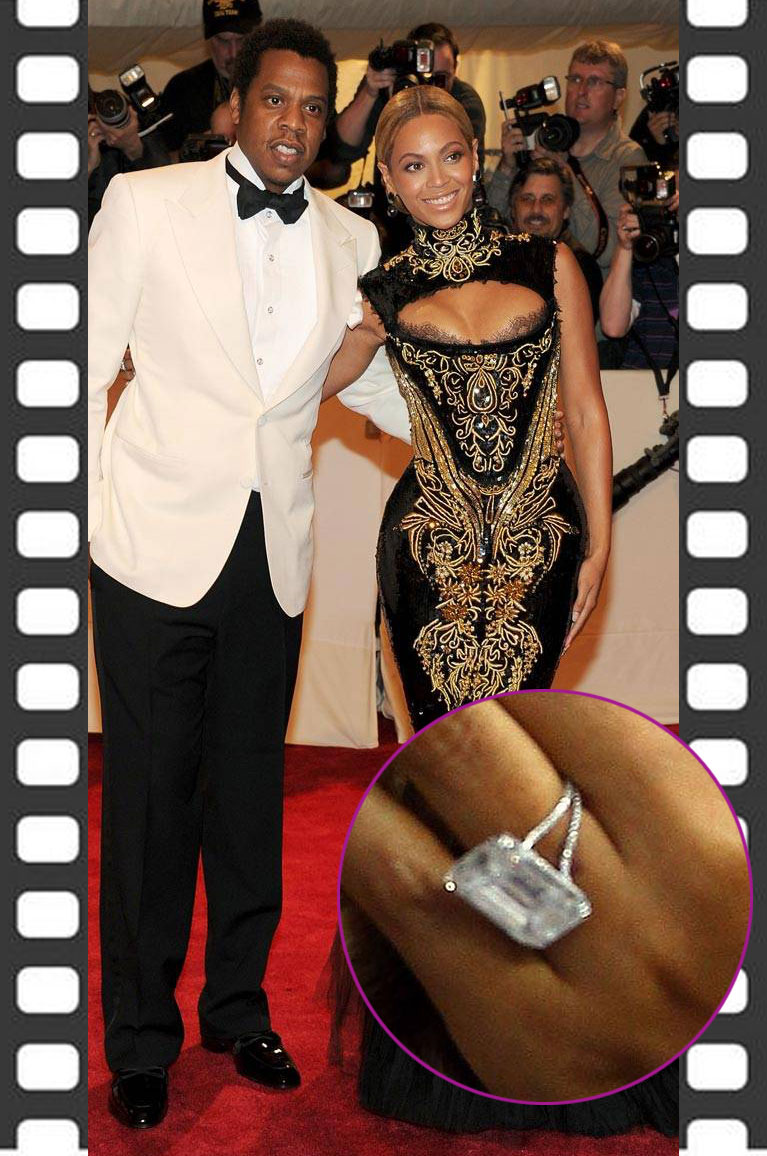 Beyonce liked it and she put a ring on it! Music mogul Jay-Z gave Queen B a $5 million 20-carat ring with an 18-carat flawless diamond forming its center. The humungous beauty is set in platinum. Victoria Beckham and David Beckham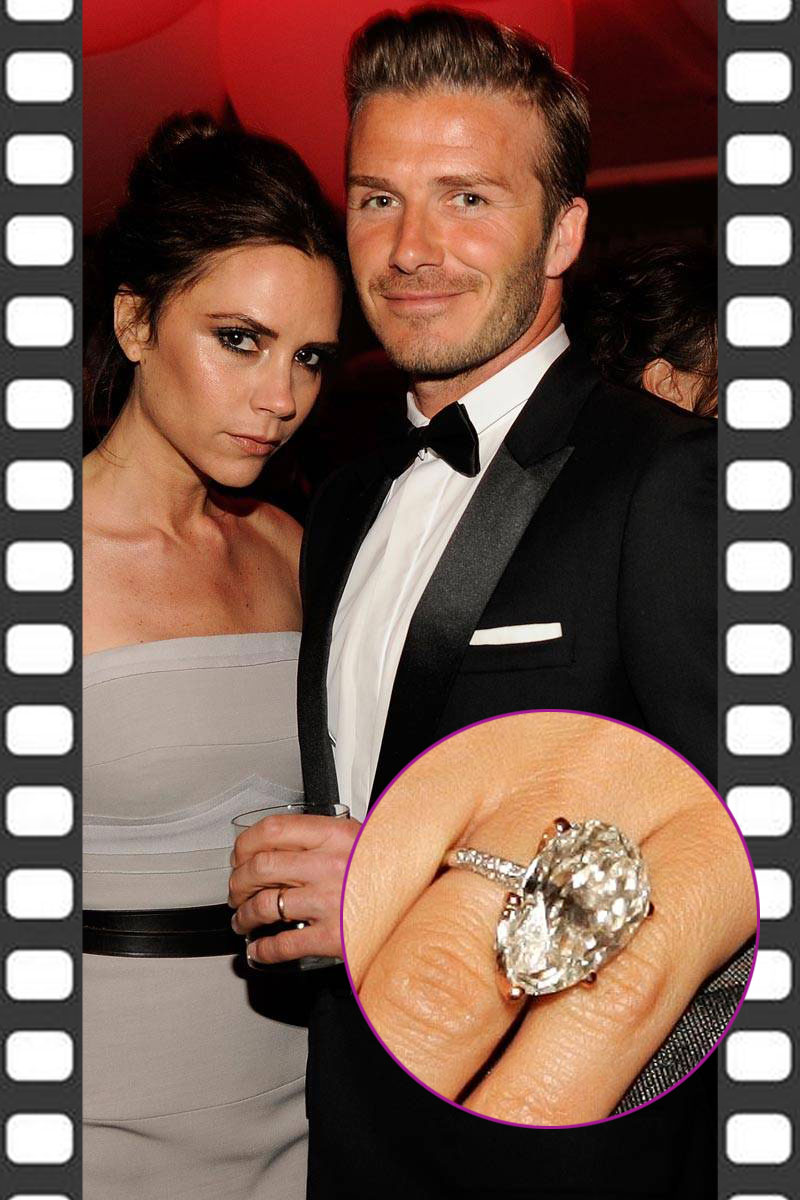 They don't call her Posh for nothing! Football sensation David Beckham gifted his wife a diamond bauble that lives up to her nickname. The ring that cost a whopping $65000, boasts of a 3-carat, marquise-cut diamond in the center, along with the brilliant cut diamonds adorning its surface. Mr. Beckham also got himself a diamond engagement band set with 96 diamonds to match wifey's'! Jessica Biel and Justin Timberlake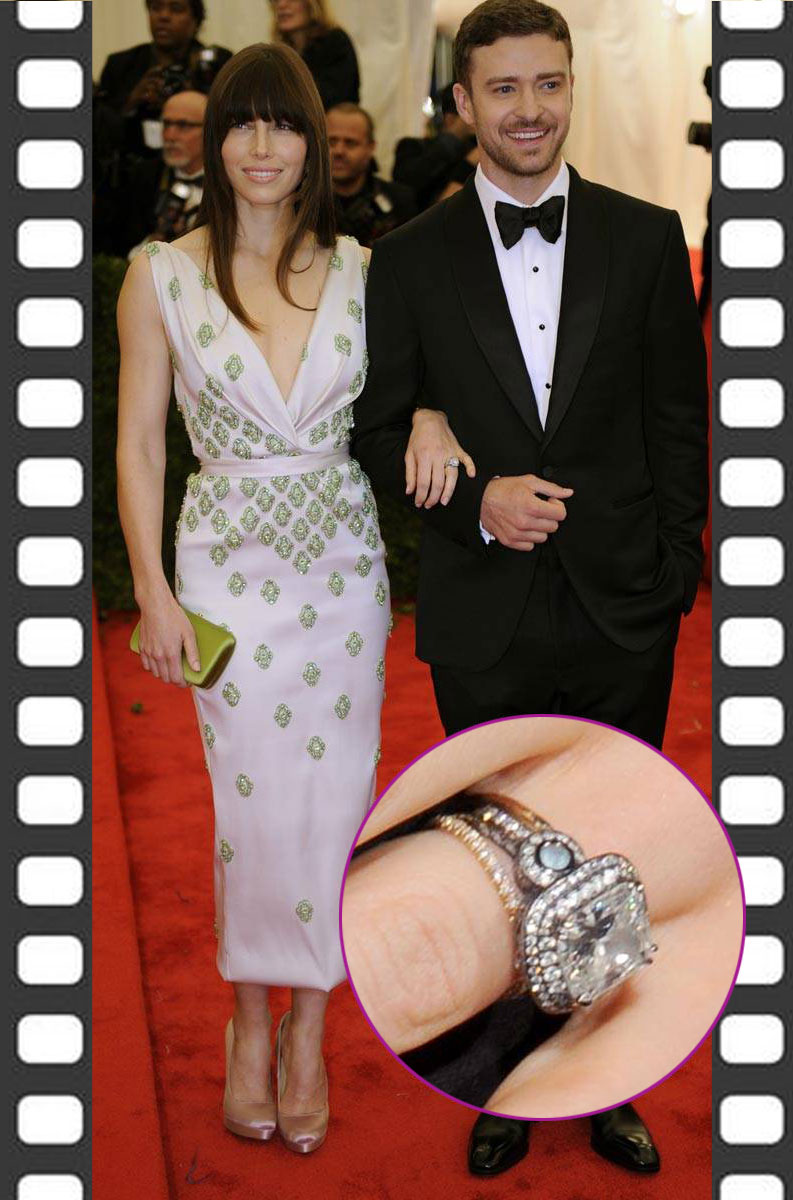 The very dapper Justin Timberlake wooed fiancé Jessical Biel with an 18-carat white gold and black rhodium plated vintage inspired creation. The center stone, a square hearts and arrows diamond, is surrounded by round diamonds and features one aquamarine (Biel's birthstone) on each side. Heidi Klum and Seal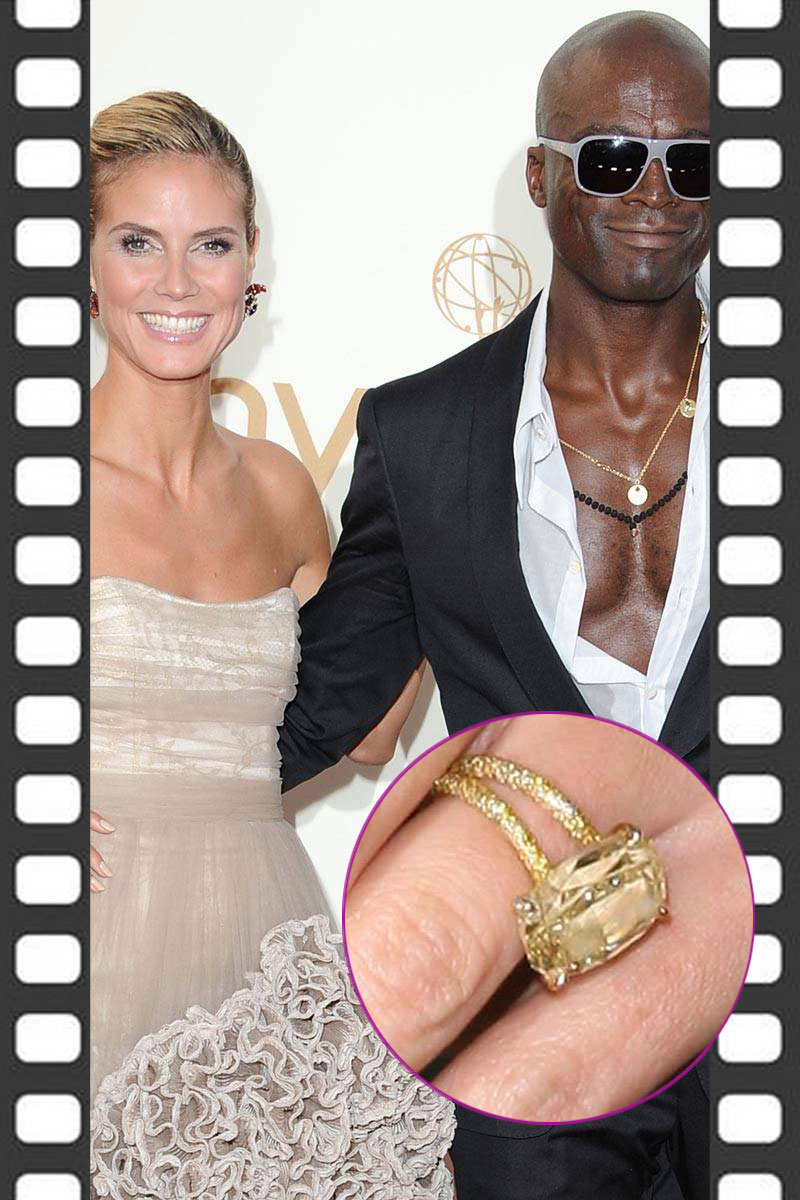 Though their marriage did not make it, the 10-carat yellow diamond engagement ring that Seal gave former wife Heidi Klum is definitely one for the ages! Angelina Jolie and Brad Pitt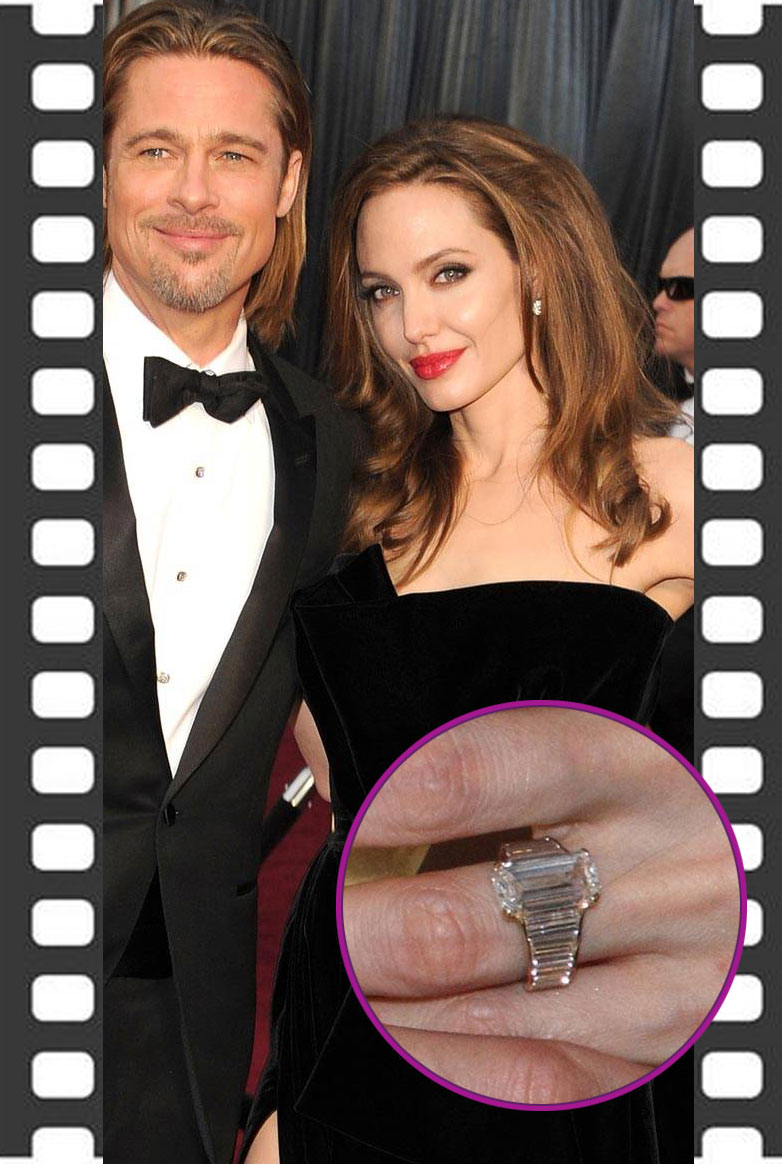 When one of Hollywood's most prolific couple officiated their relationship, the ring involved couldn't be anything less than epic. The 16-carat diamond ring custom-designed Robert Procop cost a cool $250,000 and lived up to all the hype! Jennifer Aniston and Justin Theroux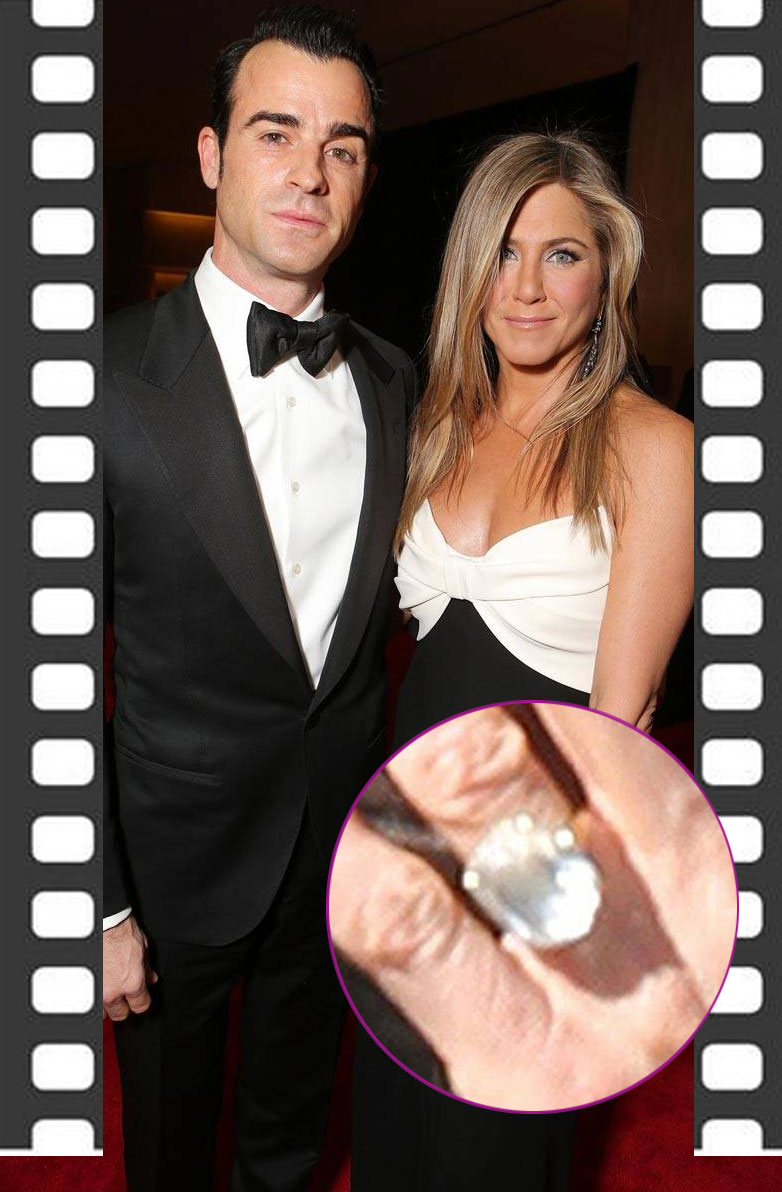 With Brad going all out for Jolie's ring, could his ex-wife Jennifer Aniston be far behind? Her beau Justin Theroux popped the question with a 10-carat diamond beauty that's worth $1 million. The classic design reflected the Friends star's minimalistic style. Kanye West and Kim Kardashian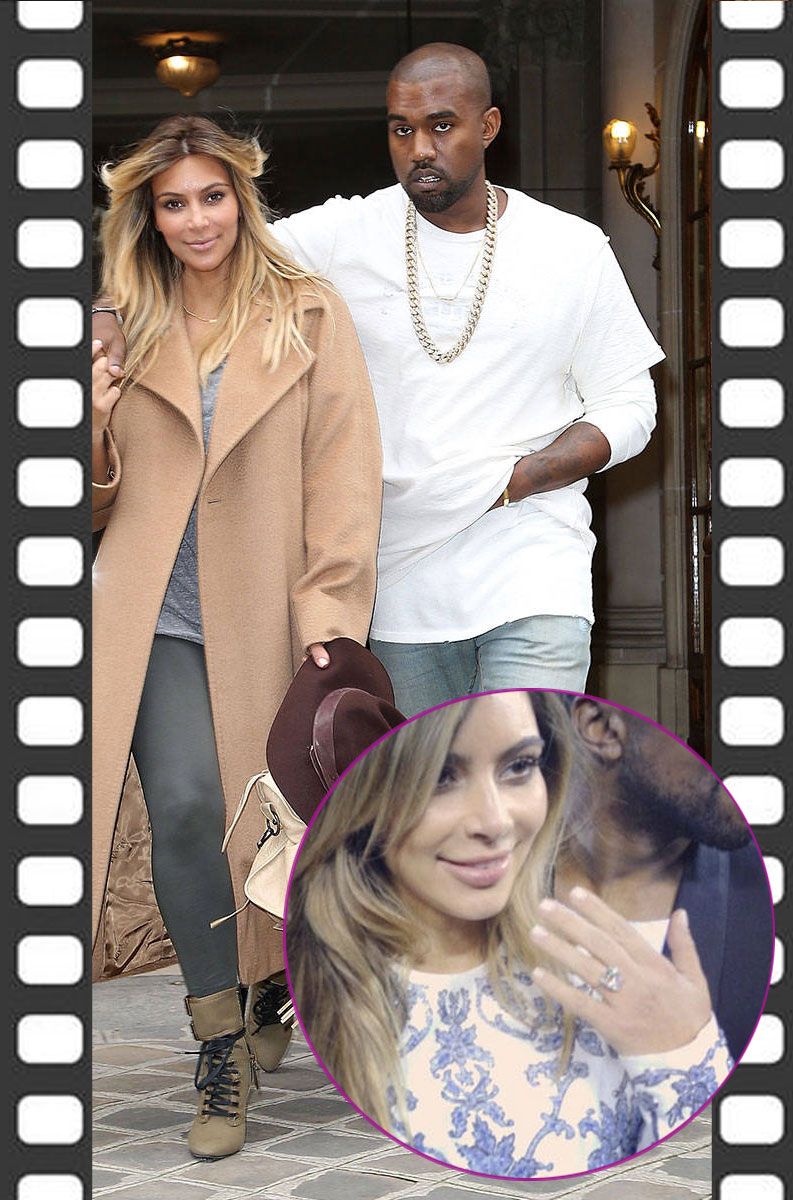 Kanye West and Kim Kardashian are the most controversial couple today and one couldn't dare argue with that. The Lorraine Schwartz sparkler that reportedly cost around $8 million is just as headline making as the couple!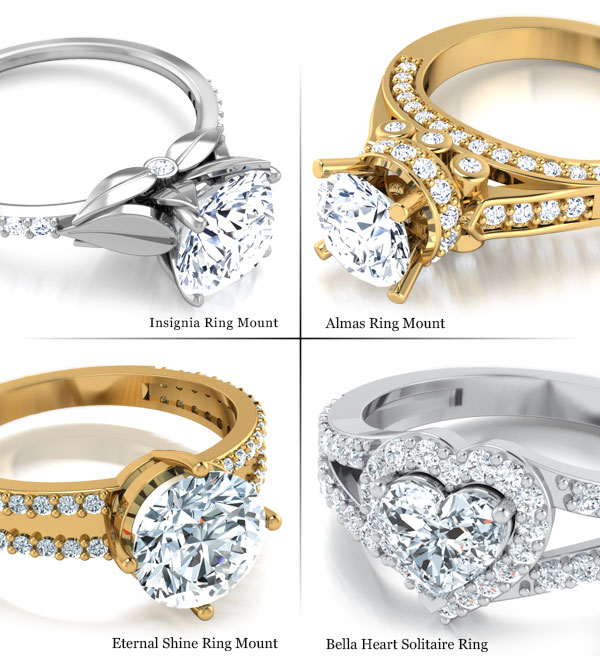 So if you're scouting for a diamond ring to give your better half too, we've got you covered! We at Carat Lane encourage individuality when it comes to your jewelry — so why not design your own solitaire ring to suit your sweetheart's personality? Pick the setting, shape, metal and design of your choice…and then watch her face light up as you pop the question in a Hollyood-like fairytale setting! After all, they don't say "diamonds are a girl's best friend for nothing!"