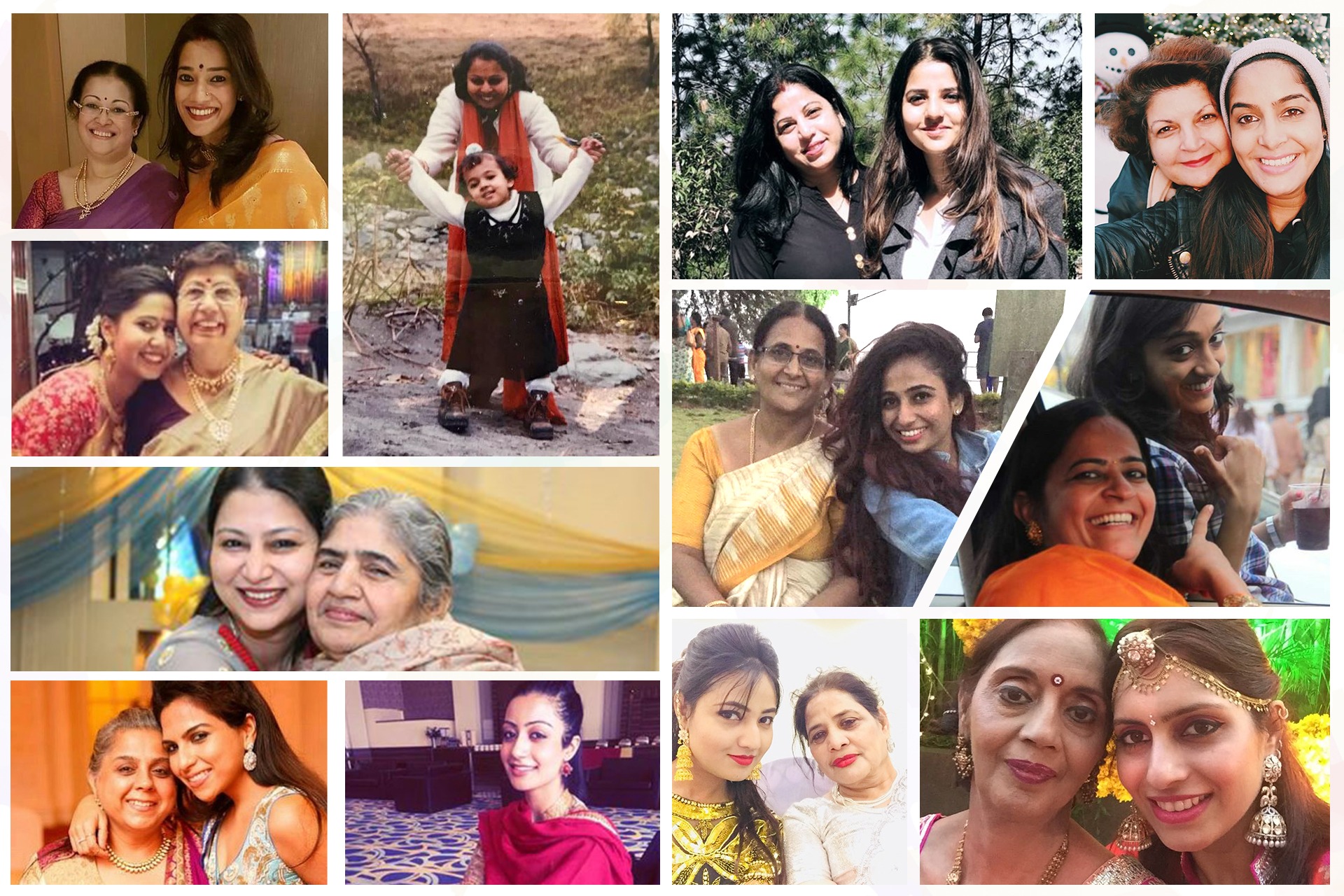 13 Mar

To the Women Of Mettle
Women Of Mettle- Women who have fought the adversities of life, emerged victorious and are an inspiration to many.
This Women's Day, we wanted to know the stories of the #WomenOfMettle in your life, the women who inspire you every, single, day. And guess what? We received numerous beautiful stories!
Here are few of them-
---
Harshan
I came from the United States and my parents decided to put me in Medical College to do MBBS. After going through the struggles of admissions, I made it in. Little did I know, that was just the easy part. I grew up in the US with a totally different mindset and had to deal with the culture shock and the hostel life in India. It was the sheer dedication and indefinite support of my parents that stayed with me for long hours to study for exams which ultimately helped me achieve my degree. I will be forever grateful to them for believing in me when I didn't believe in myself. Sometimes you have to trust your loved ones to know what is best for you. Even though I have an MBBS degree, I have always been passionate about designing clothes and owning a clothing boutique. The deviation of my career path at this point in life was a genuine struggle but today I am working hard as a clothing designer in my own boutique 'Desi Couture Label'. Dreams are never too far from becoming a reality as long as you are willing to work hard for them. Courage, confidence, and consistency in life are the most precious possessions. Cheers to life, keep working hard, as you will have dreams tonight which will be the reality tomorrow!
Poonam
It's said that a mother gets a second life on giving birth. She risks her own life to save her child from any situation. And that's the power of motherhood. My mom saved me twice and helped me rise in every phase of life. I was a premature 7th-month baby and doctors had clearly said while operating that her life is at risk. But she took the risk. And for 5 years it was a tough job for her to raise me as I was weak, fragile and delicate. So thanks maa. When I was five, my father left for heavenly abode and my mother was working hard since that day to raise me.
After 20 years, a similar situation arose where I suffered some kidney ailment and doctors asked for a kidney transplant. She was shattered to hear that. But she kept her calm so that I won't get disheartened. She, without any thought and delay, asked doctors to do all the tests.  My operation was successful. She sold her jewellery and broke her FD's for me. I was bedridden for 6 months. She was also bedridden, too, but she kept taking care of me. I was weak, fragile again but this time, I was pessimistic about life too. It's because of my mother I regained my confidence. We were penniless by that time. After a gap of 1 year, I joined CA again. Today, I am a CA working with a private firm. We both are surviving on one kidney. Only a mother can take such extreme steps for her kids. She is not keeping well and I sleep with the fear of losing her every night. So I request you all to love and respect your mother. She made you, she owns every inch of your life. Maa:
I'm lucky because, when I was sad you gave me hope and faith,
When I was confused you taught me how to cope,
When I felt I couldn't go on, you carried me long miles,
When I didn't believe, you restored my smiles.
Sara
My mom is my Woman Of Mettle. I can never thank her enough for the love, care & support she has given me and my family. She made me who I am today, with her hard work & sacrifice. She is more than love to me, she is EVERYTHING to me!
Divyashree
This Day and all other days are dedicated to my Mom who has fought through tough times to give me and my sister a wonderful life! You are my Wonder Woman!
Prernaa
For many of us, our mother is our pillar of strength. I don't have one reason, in fact, I will never be able to count the numerous reasons why she is my pillar of strength. That's why she is special to me. She is my #WomenOfMettle.
Nirmika
The first feminist I ever knew. The first political activist I ever saw. The first poet I ever read. The first 'Career Woman' I emulated, who raised four kids and built a 40-year-long successful career. This Women's Day, I salute Karuna Singh, whom I have the fortune of calling my Mummy. She is my #WomenOfMettle.
Anisha
She has taught me how to be a strong, independent, self-aware & a smart woman with a spirit of never giving up and always trying to find another way to make the impossible possible. In all these years, this power lady has been standing right behind me, supporting me in everything I did (even if it was coming home late at night or my dream to act one day)! Mom, you have been such a fierce, strong & selfless lady in my life that I bow down to your courage and strength to have fought all these years to let me do want I wanted to do. I really wish everybody had a mom like you! I am so lucky to have you in my life because without you I wouldn't be anything today (literally!) On this Women's Day I want more fierce moms & ladies to support their daughters, the way my mom supported me so we can have more independent & strong women! I love you Mom & Happy Women's Day.
Trushna
My #WomenOfMettle will always be my mom. Mommy has always been my support system. Be it in fashion or during any of my nervous breakdowns. She's the one who always had faith in me when I didn't trust myself even a bit. I believe womanhood should be celebrated every day and not just one day.
Ankita
Happy Women's Day, my everything. You inspire me to be a nicer human every. Single. Day!
Sharvie
The #WomenOfMettle in my life is my mom. She immigrated to the USA with my sister & took up a teaching job, rented a house, sent my sister to university for higher studies, despite the fact that she had little money in hand. Back here in India, she was an English teacher in one of Delhi's most prestigious schools, had full-time help & was living a fairly happy life. But she sacrificed it all for my sister who was keen on studying abroad. She's the one for me.
Apurva
My dearest Amma (mom). Never found anyone who managed her work and personal life so well!  The best mom, wife and even the best employee at work, until the end of her golden period! Though age may have added a few more wrinkles on her face, it will never take the sheen off her personality. I would like to thank my mom, for teaching me & my sister, to smile at our adversities and to always believe in ourselves! I would consider my life to be blessed if I could become at least half the woman that she is. A person who is loved by everyone around her. My strength, my everything. Love you, Amma. ️
Deepti
Like any other girl, my inspiration is also my mom. But the reasons why I admire her and get inspired by her are a bit different. Almost 16 yrs back, I had a perfect life, loving parents, cute sister, security, simplicity. But one day we woke up to face the harsh reality of life; we were supposed to celebrate our dad's birthday but he was no more with us. That day changed our lives forever. We just saw a complete transformation in our mom. She became strong, independent and bold. But she held a storm of emotions within. Her eyes are always wet but she keeps a smile on her face. Instead of being strict and protective, she became our friend. She gave us the freedom for everything. It's true that our lives are imperfect without our dad but my mom leaves no stone unturned for us. She sacrificed her desires, her happiness for us. She lived our dreams instead of hers. Not only do I love her but I admire and respect her.
My mom is my everything, she deserves the happiness of this entire universe for all the pain she has felt.
Misty
My grandmother – Freedom fighter, social activist & self-made entrepreneur
Her in-laws gave her up when she was widowed but she didn't. She raised 5 children on her own. She constantly inspires me to be a bigger and better person, to have compassion for all and to live with strength, confidence and also to never give up.
Click here for more inspiring women of mettle stories.
(Visited 267 times, 3 visits today)