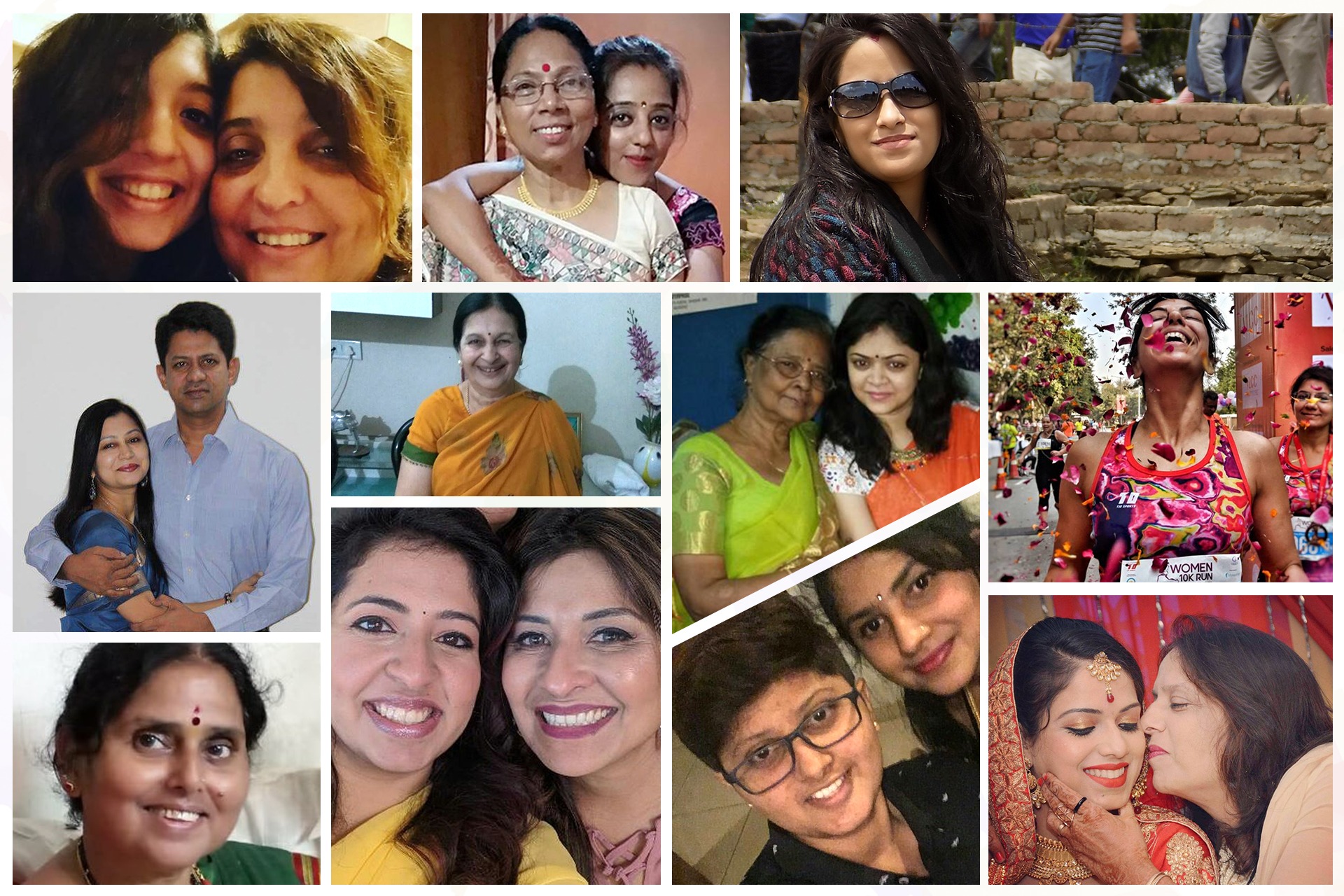 13 Mar

To the Women Of Mettle
Here are a few more heartfelt Women Of Mettle stories we've received from you-
---
Gauri
Always a happy and a hard-working soul, my mother, has balanced every bit of ups and downs of life and taught us to be positive and happy in life. She worked hard to make me what I am today. No person on the earth is as caring and loving as she is. Love you Aai to moon and back.
Roshni
My daughter Mihra is turning into the kind of woman I want to be! Focused, earnest, grass root environmentalist, avoider of plastic, lover of all living things. She may be unknown but wait till she's flown. My child leads the way and I am happy to follow.
Tanya
For me, my boss is my #WomenofMettle. I came to the States from Bombay and found home in her mentorship & guidance. I believe kindness doesn't just exist in blood relations but you end up finding your tribe across oceans in unexpected places in life.
Mahima
My Mother. I don't understand how a mother would always stand by their children in every situation of life. God has made this creature with superpowers. My mother is suffering from chronic back and knee pain since last 25 years and all her tests and treatments are done but, all in vain. Still, when it comes to me or my brother, she always does the best she can. A few years ago I had a sudden surgery and was bedridden for two months. My mother, my husband and my daughter took care of me along with their own responsibilities. She never gives up and nursed me back to my health. She also gives me lot of strength and motivates me whenever I get weak. I was scared of driving, but she sat beside me and said, "Let's go, you can do it". She gave me the confidence to start driving. When my daughter was born, she would stay awake for 24 hours and took care of my daughter and me. She is truly an inspiration and a motivation. I wish she remains in her best health and stays happy always.
Deepsikha
The woman who inspires me every single day is my aunt. She started a school, by her own means where she educates poor people and helps differently abled people to get back to a normal life. The quality that inspires me the most is her way of handling difficulties and having the spirit of 'I CAN'. Being in a male-dominated society she has done things that no male can match up to.
Gaurav
My Woman of Mettle is my wife Mamta Gupta. We've been together for the last 17 years and she helped me rise after so many ups and downs in life. I shuffled 3 businesses which failed badly and I was practically bankrupt. I lost all hopes and confidence in life but she supported me with her positive thoughts. She asked me to pursue C.A again which I had left 15 years back. Her motivation is the reason I cleared all the exams at one go. I joined KPMG, one of the big fours. Then I left the job and started my own practice. Today, I have a flourishing practice and I owe my success to her. I can only say that- The way you love me, the way you touched my life, I wish our journey never ends. Thanks for making my life special and meaningful. You are, not just the mother of my children, but also my heartbeat. You are not just the queen of this family, but also the woman of my dreams. I love you.
Preeti
My Woman Of Mettle is my mother-in-law because even at the age of 67 she is the "Busiest Socialite" and I have never found her idle in life. She has the power of handling deals and negotiations. It's this innate ability of her to stay calm and tackle situations that inspire me.
Jotraj
Wearing multiple hats with ease & grace. From model to a lawyer to a runner to a fitness freak and to top it all, a fit mom, Ratna Verma. You are an inspiration to many. Happy international women's day to you. Keep going there is nothing you can't do!
Rupsha
My grandmother. She is the most independent, fierce and intelligent woman I have ever seen. She is a mother, a lover, a nurturer and a woman of substance! She was a widow but without anyone's help, she helped my mother become a successful doctor!
Tripti
I met with an accident and suffered from a ligament fracture in my right leg at the age of 30, which was not properly diagnosed by the doctors and till date. So, I am unable to walk properly. Irrespective of all the odds, today I am 44 and own a school. It happened only because I had confidence in myself and my belief -"Yes, I'm a woman and a fighter by birth!"
Ankita
My mother is my biggest inspiration. I always wonder how she managed things in such a calm manner. She was full of life and love and never expected anything in return. Her love was pure and selfless. She is not here with us anymore but her presence, her teachings, her guidance made us self-sufficient enough to lead our lives. I miss her and I know she will spread happiness wherever she goes. Love you maa.
Kartik
This is a story of someone special who is very near to my heart. I met her 2 years ago at work. You won't believe that it was after 3 months that I actually started talking to her. Apparently, we shared the same dreams. She is the daughter of an Air force officer. So we used to talk about aircrafts and we enjoyed it. She wanted to know why I didn't try to become an Airforce officer to which I said, "I want to become a pilot but I can't because I think I am medically unfit to be a pilot and didn't make any further attempts". I think, what she said next was something that I was longing to hear. She consoled me but also built up the confidence that I needed. Her words are still with me. It's amazing when you can achieve dreams if someone believes in you. Sometimes, that is all you need. I love her beyond measure.
Sarah
My inspirations are my late aunt and my mom. They have been my backbone for years. While my mom taught me what being a strong woman is all about, my aunt made me realise that 'feeling pain is not an attribute of someone who is weak, in fact, it takes guts to show that you have felt pain'. They both have taught me to be strong when someone tries to break you and to melt away when someone loves you to the core.
Hephzibah
My younger sister is my inspiration, my role model, my everything. She met with a train accident 6 years ago and lost her right leg. But that never stopped her. After going through so much struggle and pain she is living a happy married life and celebrated her second marriage anniversary in December. She is truly an inspiration for everyone.
Thank you for sharing your #WomenOfMettle stories with us! We are truly inspired by each one of them.
(Visited 292 times, 4 visits today)