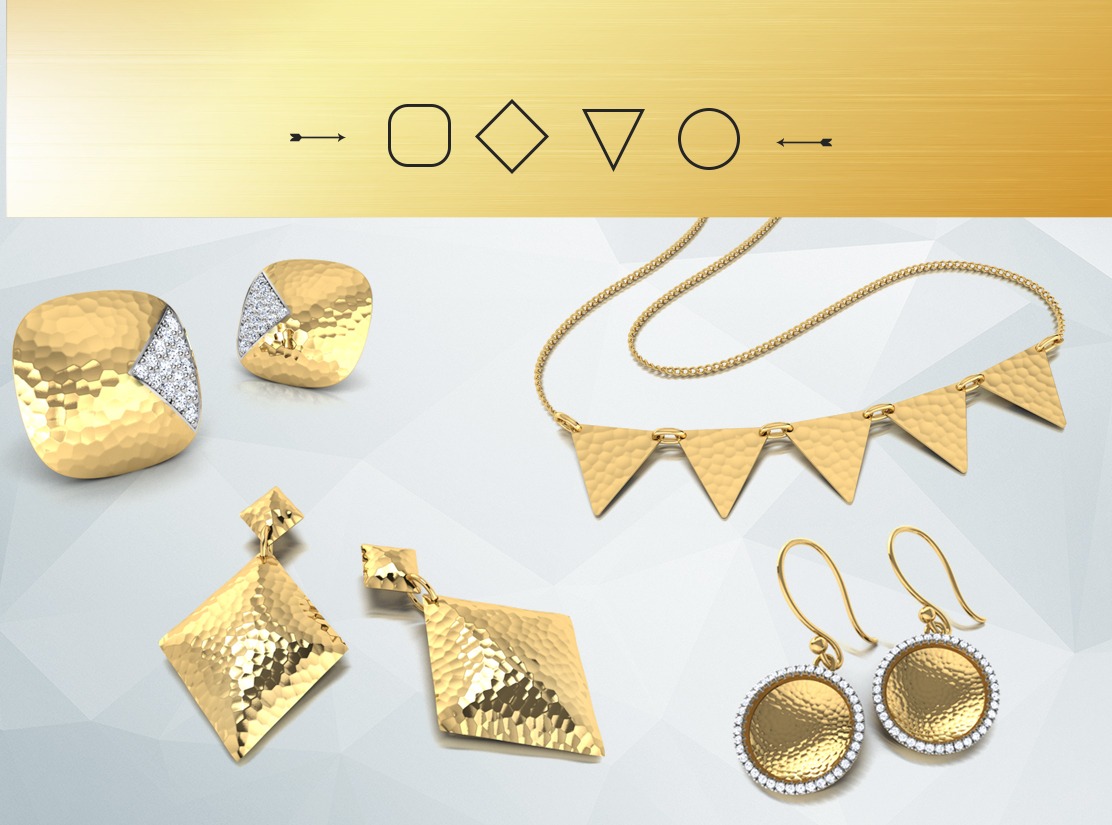 01 Apr

Trend Alert: Geometric Jewellery

This time, we don't mind heading back to geometry class.

All of us remember those geometry classes (with dread or love!) that taught us all about squares, rectangles and trapeziums! Turns out, jewellery trend charts are taking us back to school this year, with geometric-inspired gold jewellery. Here's all you need to know to stay on compass with the new trend.

Quite literally, geometric jewellery is that which plays with basic geometric shapes like squares, circles, loops and so on. Like your classic hoop earrings, for instance. Designers first began to play with math, art and jewellery in the art deco era of the 1920s-30s, particularly with the rise of city skylines and modern architecture. The trend has made a major comeback this year too and is as slick as ever. It's symmetry as well as the flawless and neat finish it lends works in its favour.

The rigid rules of geometry may seem at odds with the free-flowing creativity associated with fine jewellery, but with CaratLane's Gold Crush collection these geometric shapes with their hard angles and edges have long worked to veers towards clean, minimalistic yet playfully bold style of gold jewellery.

Want to give the trend a go? Embrace it with a touch of gold. CaratLane's Gold Crush collection is for you—from chain necklaces, collars and bracelets to drop earrings in shapes like circle and squares are winners as are the hammered gold pieces. Use them to add a contemporary twist to a sari or pair the trend with denims and a white tee. Throw some gilded glamour for a night-out look and complement your edgy cut-out dress with geometric jewellery for everyday wear!

Celebrities love the trend too. From Kim Kardashian West and Olivia Wilde to Kareena Kapoor Khan and Sonam Kapoor—stylistas have been quick to borrow the trend's charm to spruce their looks.

Experimental and fun, there is no going wrong with versatile gold geometric jewellery. Discover our collection here.