Bracelet Buying Guide
A bracelet/bangle is the easiest piece of jewellery to wear – it needs no piercings, is forgiving of sizing, and adds panache and glamour to any outfit. Whatever your style is, there are bracelets/bangles out there to match it that will fit you, whatever size wrist you may have.
How should you choose the bracelet/bangle that suits you best? Consider the size of the wrist and the tone of your skin.
If you have long slender arms and wrists, chunky bracelets/bangles and cuffs will highlight them. If you are bigger boned in the arms and wrists, wired styles will slenderize them.
When choosing a bracelet/bangle, keep in mind your wrist size. The standard women's bracelet length is 7 inches. Women's bangles are 7 inches in length with a 2.5-inch diameter. Longer and shorter bracelets are also available. A bracelet that fits well will drape around the wrist without slipping onto the hand or getting in the way.
The tone of your skin can be complimented by the right gemstones and metals.
Determining your skin tone is simple. Locate a body area where veins are visible - the wrist serves the purpose. Based on the colour of the veins, skin tone is generally classified as cool, warm or neutral.
Cool Skin Tone: If you identify bluish coloured veins and pink or rose red undertones, then you have a cool skin tone.
Warm Skin Tone: Green veins and yellow or yellow or golden-apricot undertones define warm skin tone.
Neutral Skin Tone: This is characterised by predominant pink, yellow or olive undertones.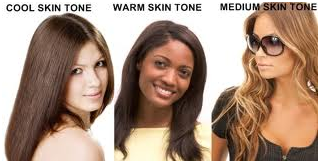 Jewellery that matches your Skin Tone
Cool: You can play it safe with white gold, platinum and silver jewellery. Diamonds and pearls work best, as do gemstones of pink, purple, blue, red and magenta.
Warm: Choose gold jewellery or gold toned pearls over white gold or platinum. Gemstones with earthy tones in brown, orange, green, yellow, peach and turquoise are a good choice.
Neutral: Lucky for you! Gold, platinum and white gold can be worn, but try to avoid too much yellow or too much blue. Gemstones in white, green, rose pink, brown, soft grey can all be worn without any hesitation.
Types of bracelets:

Tennis Bracelets
The in-line thin diamond bracelet that features a symmetrical pattern of diamonds is called a tennis bracelet. In 1987 Chris Evert, the former World No. 1 woman tennis player and the winner of 18 Grand Slam singles title swore an elegant, light bracelet, made by George Bedewi, which accidentally broke and the match was interrupted to allow Chris to recover her precious diamonds. This "tennis bracelet" incident sparked a new name for the item and sparked a huge jewellery trend.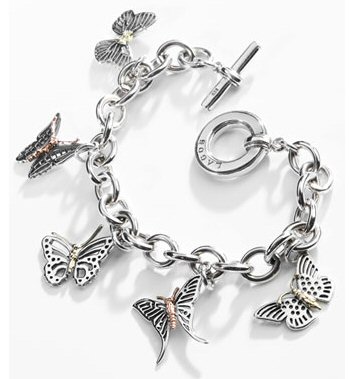 Charm bracelet
A charm bracelet carries personal charms: decorative pendants or trinkets which are signifiers of important things in the wearer's life. Recently, Italian charm bracelets have become trendy. While traditional charms dangle, Italian charms feature individual pieces soldered flat onto the surface of the link.

Bangle
Bracelets that are in firm, solid form are referred to as bangles or bangle bracelets. They can be smooth, textured or set with stones.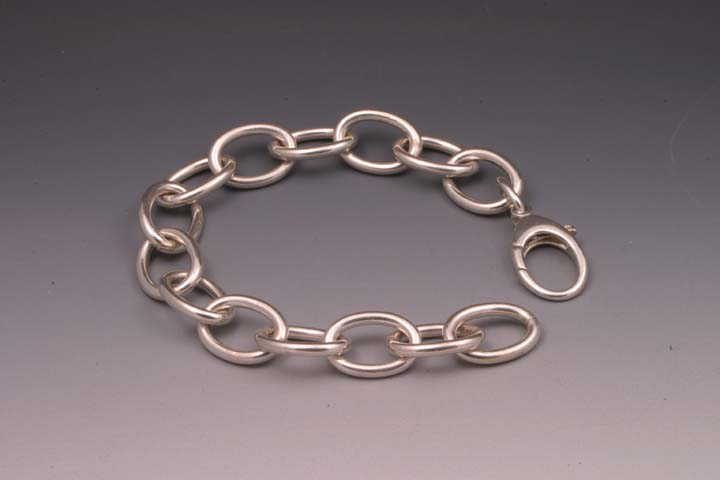 Link bracelets
These bracelets are made from connecting or linking various or similar components or jewellery findings. Link bracelets can be made of a variety of materials included metals and gemstones.
Know Caratlane
Customer Service
Visit Our Stores
Bengaluru

#26, Upper Ground Floor, Phoenix Market City, Bengaluru - 560048

CaratLane Store, No.8, 80ft road, Koramangala (Opp. HP Petrol Pump), Bengaluru - 560034

Delhi/NCR

Hyderabad

Plot 237, Uptown Jubilee Building - Vamsiram Builders,
Road #36, Jubilee Hills,
Hyderabad - 500 033


Unit No 15, Upper Ground Floor,
Forum Sujana Mall, Kukatpally,
Hyderabad, Telangana-500072

Coimbatore

Jaipur Gems Store,
729, Avinashi Road,
Anna Silai,
Gopalapuram,
Coimbatore
Tamil Nadu-641018

Chandigarh

229A,
2nd Floor,
Elante Mall,
Industrial Area,Phase-1
Chandigarh - 160017

Chennai

Ist Floor, No.32, Rutland Gate, 2nd Street, Khader Nawaz Khan road, Nungambakkam, Chennai - 600006

Thane

CaratLane Store
Viviana Mall,
Unit No.FF 61, Pokhran road No.2, Subhasha Nagar,
Near Jupiter Hospital,
Thane (w), Maharashtra- 400606
Contact us
1800-102-0103 (Toll Free)
Working Hours
9 A.M to 1 A.M IST (Mon - Sun)
Talk to our experts at
1800-102-0103