Jewellery
Beautiful jewellery that complements your everyday style, and completes your look. They're so stunning, and so you!
All
( 14 )
While we continue to accept orders, we will ship post lockdown
While we continue to accept orders, we will ship post lockdown
Try at Home
Click here to see all designs available for Free Try at Home Service - Book an appointment to see designs at your home
Designs in Store
Click to see designs available at any store. OR place your order online & pickup from the selected store on the same day
Fast Delivery
Designs that will reach you faster. Click to check designs ready for a Sure & Swift delivery.
Discount
Price: High to Low
Price: Low to High
Latest
Featured
Filter by Pendant Style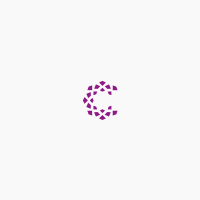 Casual
Know More about CaratLane
An Assortment of Coral Pendants
Coral is the only gemstone which is organic and takes form in ocean waters, unlike other gemstones with a mineral origin. The gemstone is known to be fragile in nature, making it prone to scratches and damage. The coral gemstone is advised by an astrologer for the correction of problems caused by the planet Mars. Coral can be adorned in the form of gemstone pendants by men as well as women. Navratna jewellery is also a popular style of wearing gemstone pendants, which is a versatile ornament for all genders. CaratLane has numerous designs of coral pendants made available online.
The colour of a coral varies from pink, red to dark red, blue gold or white. But, the red coral is among the most adorned gemstone style. Priced between Rs. 5,000 and Rs. 20,000, CaratLane offers an interesting range of Coral Pendants, which are made in yellow gold and white gold. It has designs suitable for men and women, and also styles that can be worn by men or women. The delicate coral gemstone gives strong healing powers to its wearer. Check out CaratLane's unique coral pendants collection!
Coral Pendants Designs
Gemstones hold a special significance in the Hindu culture and are important astrologically as well. Gemstone pendants are a unique style of adorning an ornament every day, be it to work or while going out. Navratna ornaments is the main way in which gemstone pendants are worn as, and is a form of coral pendants as well.
Ganesha inspired pendants are among the most charming styles of gemstone pendants. Fine cutwork and designing make the Jai Ganesh Navratna Pendant and the Vinayak Navratna Pendant, both of which are set in 18K Yellow Gold studded with diamonds, as unique pieces of jewellery.
Stylish designs of navratna pendants are sought by men and women both who want to flaunt simple yet fashionable coral pendants. The Chakra Navratna Pendant and the Astral Navratna Pendant, are set in Yellow Gold with diamonds and the nine gemstones are beautifully crafted styles of gemstone pendants.
Religious symbols studded with diamonds and the main nine gems or navratna is the most adorned form of gemstone pendants for men and women. The Shri Navratna Pendant, the Khanda Navratna Pendant and the Swastik Core Navratna Pendant, all set in Yellow Gold are perfect examples of the variety of gemstone pendants that CaratLane offers. The Om Navratna Pendant is another delicate and stunning style of gemstone pendants.
CaratLane's Gemstone Ornaments
CaratLane is delivering the best customer services along with great quality of jewellery and designs that will leave your eyes wide open for sure. It aims at providing a hassle-free shopping experience to its customers through multiple payment methods including net banking, debit/credit card or online transfers. Customers can use the 30-day free return and lifetime exchange policy. It also offers the Try@Home facility, made available to try the jewellery at the comfort of your home before making the final payments.