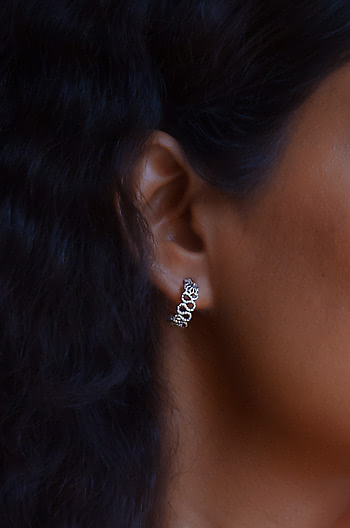 Only 2 Left!
Nagmori Inspired Hoop Earrings
10% of Sales will be donated to NGOs working on rural women upliftment.
₹1,400
Silver Tribal Hoop Earrings. Crafted in 925 Silver with an Oxidised Finish. Uniquely handcrafted, no two pieces are exactly alike! Nagmori is a serpentine silver armlet popular among Balangir, Sonapur Taluk, Tarbha communities of Orissa and Madhya Pradesh. It is a widely adapted tribal jewellery form.
Weight : 2 g (approx.)
Motif Inner Diameter: 0.08 Inch | Motif Width: 0.2 Inch