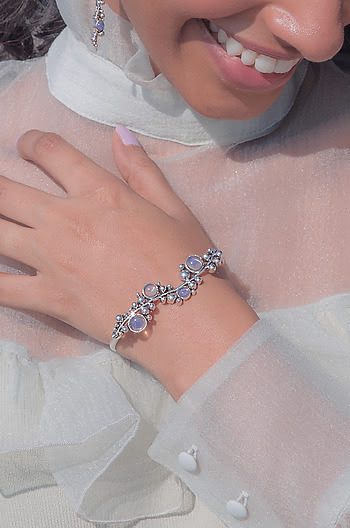 Only 5 Left!
A Windy Walk Bracelet
Issa Surprise Sale: Flat 10% Off Silver & Brass Faves.
₹3,510 ₹3,900 (10% OFF)
Silver Structured Bracelet with Synthetic Opal Accents. Crafted in 925 Silver with a Shiny Oxidised Finish. Uniquely handcrafted, no two pieces are exactly alike! 'The Joy of Being' captures the essence of unadulterated happiness in just 'being' through Bubbles. They remind us of happy childhood memories, and the effervescent feeling of pure joy.
Weight : 15 g (approx.)
Size: 2.6 Anna (Not Adjustable) | Motif Length: 0.64 Inch | Motif Breadth: 2.33 Inches | Stone Sizes: 5 mm and 7 mm