Necklaces come in different styles, some of them traditional, and others contemporary. But, they are an important part of your jewellery collection. You would want to wear a different type of necklace depending on the occasion. Some occasions call for a simple pendant necklace, and some call for a grand and elaborately designed one. Still, you don't need an occasion to wear a locket. Each one is unique and can have a special meaning for you.
We will explore the differences between pendants, lockets, and necklaces to help you start your collection. You can have one of each kind and enjoy each equally. After all, a girl can't have too much jewellery!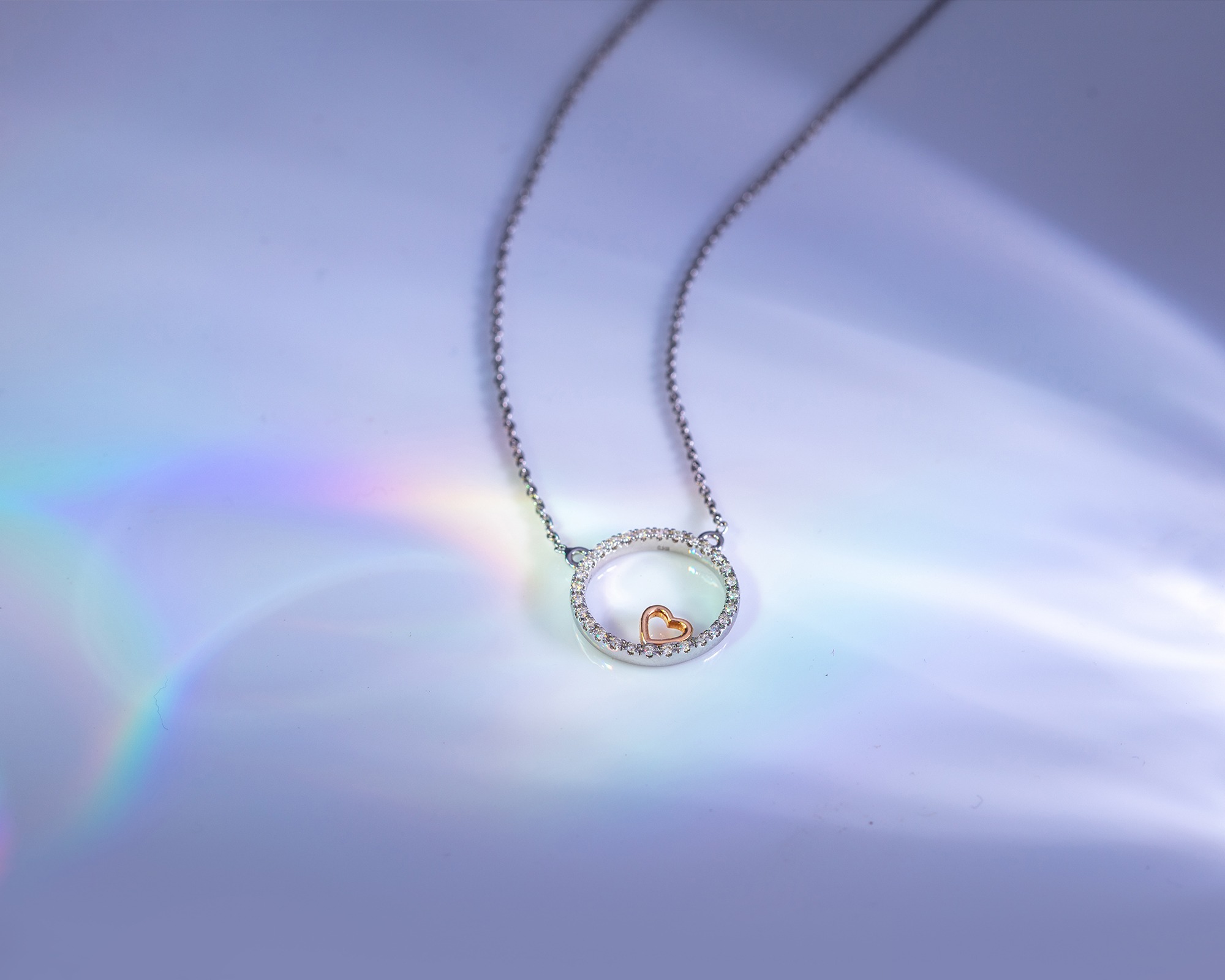 Pendants
The word pendant is from the Latin 'pandere', meaning something hanging down. It is a piece of jewellery with a small hoop or ring attached to a chain. Pendants can also hang from a bracelet or earring. Here, we will explore pendants hanging from a chain around your neck, as in pendant necklaces. They can be in different metals or come in cutout designs. Pendants come in different sizes and shapes and can be worn on the same chain. 
What about lockets?
Lockets are little pockets of memories. Lockets can also come in many shapes and sizes. But, they can be opened and can store a token or a picture. The most common shape is a heart and it holds a photo of the person you love. The Heart Pocket Diamond Pendant in rose gold and a diamond in a prong setting would make a great locket to add to your collection. There are lockets without diamonds or gemstones and they can also be in silver. Lockets help you lock your love and keep it close to your heart.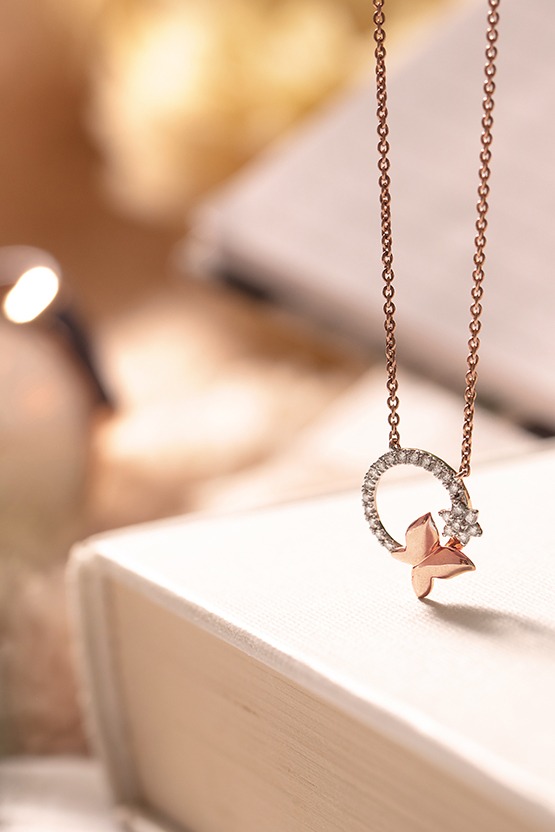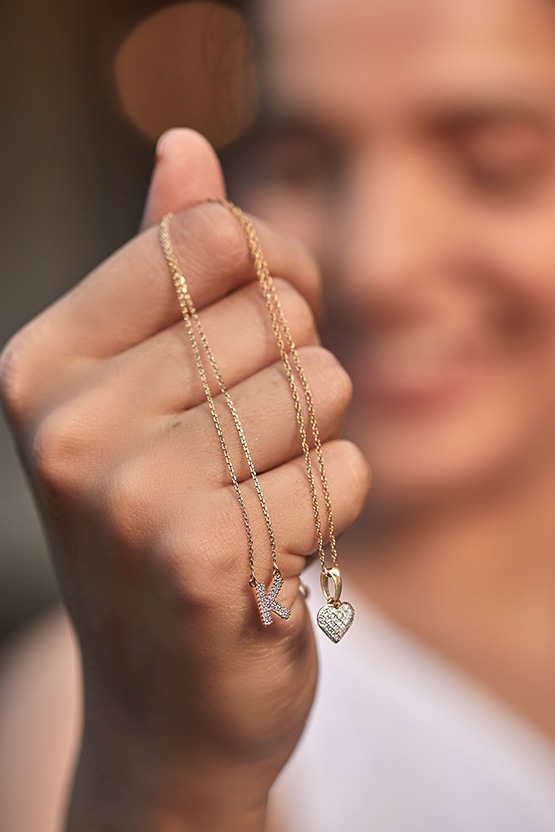 Necklaces have a different role to play
Necklaces can be long or short, they can be in a choker or a lariat style. They can also be chunky with large gemstones and beads or slim and delicately designed with a few well-spaced diamonds. The choice is too varied and depends on personal taste. Typically, necklaces are worn to match an outfit that is chosen especially for an occasion. However, chokers are common with western wear and for that cocktail party, you want to attend.
Chain necklaces
Chain necklaces can be worn on their own or with differently-sized chains adding another layer to its style. The Bouquet Diamond Chain Necklace will work well with traditional and modern outfits. The   
Titiksha Diamond Necklace is an expensive one in yellow gold with diamonds all around. You would want to keep it for a grand occasion. Neither of these lies too close to the neck and will go with any neckline.
Chokers
Chokers are short and stay close to the neck. They can also be worn with jeans or a more formal dress. While a choker like the Eros Minaret Choker Gemstone Necklace has gold and diamonds, it is elegant in its minimalistic design. On the other hand, the Audrey Pearl Choker Necklace is more elaborate with its freshwater pearls and diamonds along the neckline. It is the type of necklace that needs no further embellishment.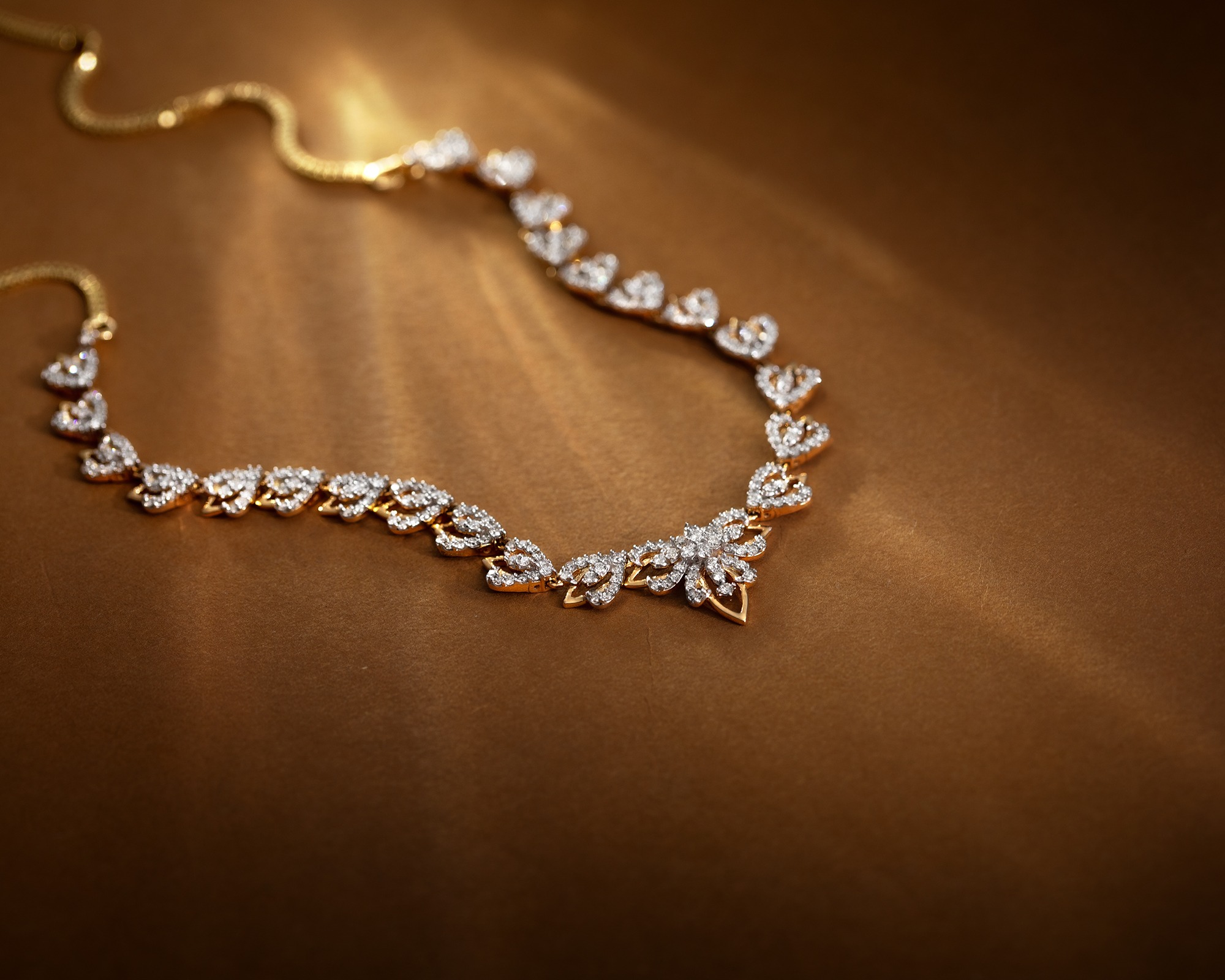 Lariat necklaces
Lariat necklaces can be simple and worn every day. A fine example of a Lariat design would be the Curvy Diamond Lariat Necklace as it is slim and has a few diamonds well-spaced along the chain. They are easy to wear as they don't have clasps or hooks. You can slip them around your neck and take them off just as easily. They fall well below the neckline and have a Y shape to them. You can have a pendant or charm with them and add your personal touch.
Pendants, lockets, or elaborate necklaces are some of the most common pieces of jewellery women look for. Finding them all under one umbrella makes it easy to be a happy shopper. CaratLane has all these and more and shopping for the perfect necklace to wear for every occasion has never been simpler, physically or virtually!