We get how dreary it can be to dress the festive way again and again. So for this Diwali we've taken the liberty to go ahead and be your personal stylist and put together 5 different looks for 5 different functions!
Scroll down for handy tips for your festive look…
1. Intimate Family & Friends Dinner
Whether it is the pre-Diwali get-together or the Bhai Duj, you're going to be active on your toes yet cannot miss out dressing up the part. You don't want to look like you are the next bride in line but you cannot look just bank on your routine traditional look.
We suggest you pair a subtly patterned kurta and an ethnic jacket with palazzos to give it a casual, laid back feel and break the monotony. Team it with intricate floral jewellery to complete the dinner look with a girly quotient.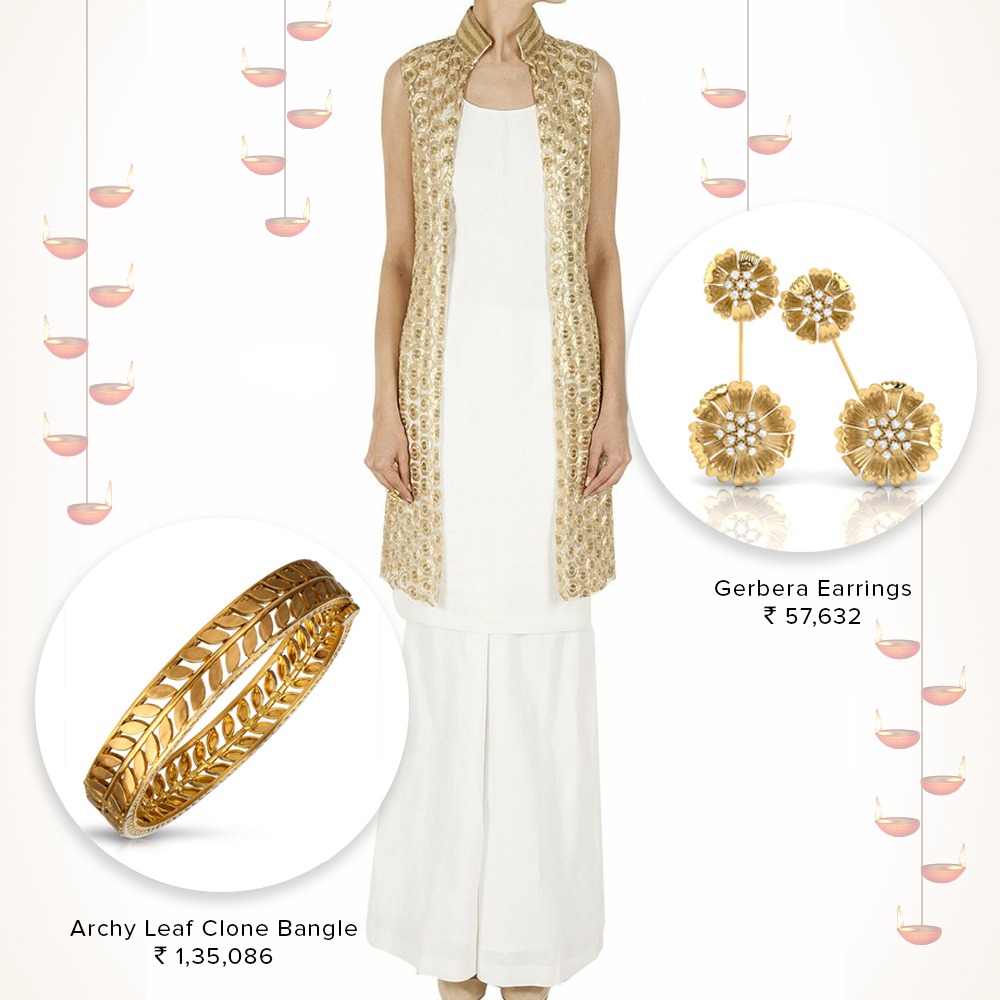 (Image Credit: www.perniaspopupshop.com)
2. The Aarti & Pooja Time
It's time to work those saris, girls. But break the monotony and step up the cool factor with lighter fabrics and quirky prints! Opt for unusual colours; ditch the red and choose the coral, leave the pink behind for a peach blush.
Pair it with light-weight contemporary with a hue of tradition jewellery. Try enamel jewellery to keep the colours bright and happy!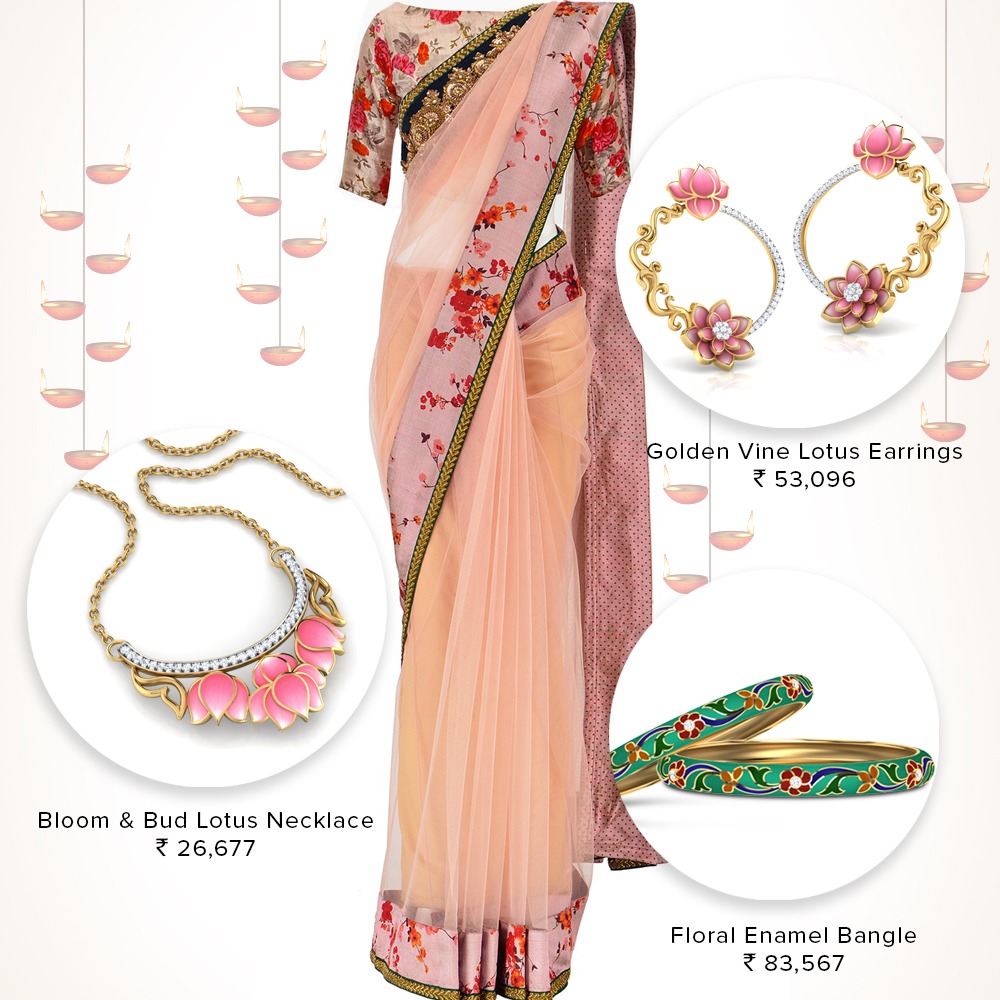 (Image Credit: www.pinterest.com)
3. The Card Party
Diwali and Teen Patti go hand-in-hand. So the card-game parties are a must-visit. But don't stress over the look. All you need to do is put your trendy foot forward with a dash of fun at the card party this year.
Go for a gorgeous half-saree or a bold dhoti saree with colourful pattern-work. Pair it all with high glam jewellery costis' the season to shine after all!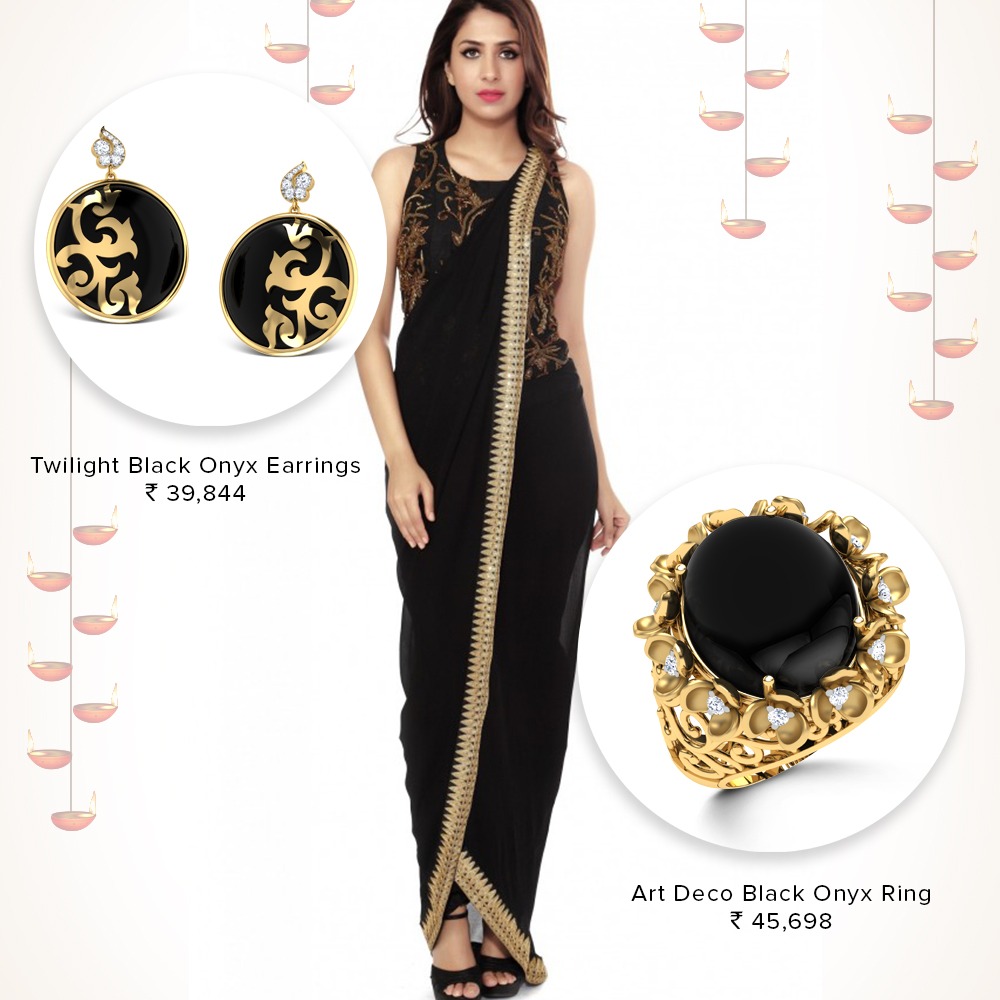 (Image Credit: www.jivacouture.com)
4. The Office party
Diwali party at work is quite an event and you cannot be a spoilsport. It'll be a long day and you need an ensemble that doesn't weigh you down by the time the part begins. So while you can choose for a more feminine style to beat the routine looks and go for flared skirts with a potali style latkans with a corset top, don't forget to keep the jewellery stylishly slick.
Opt for jewellery that'll let you swing from meetings to the dance floor with perfect ease and élan.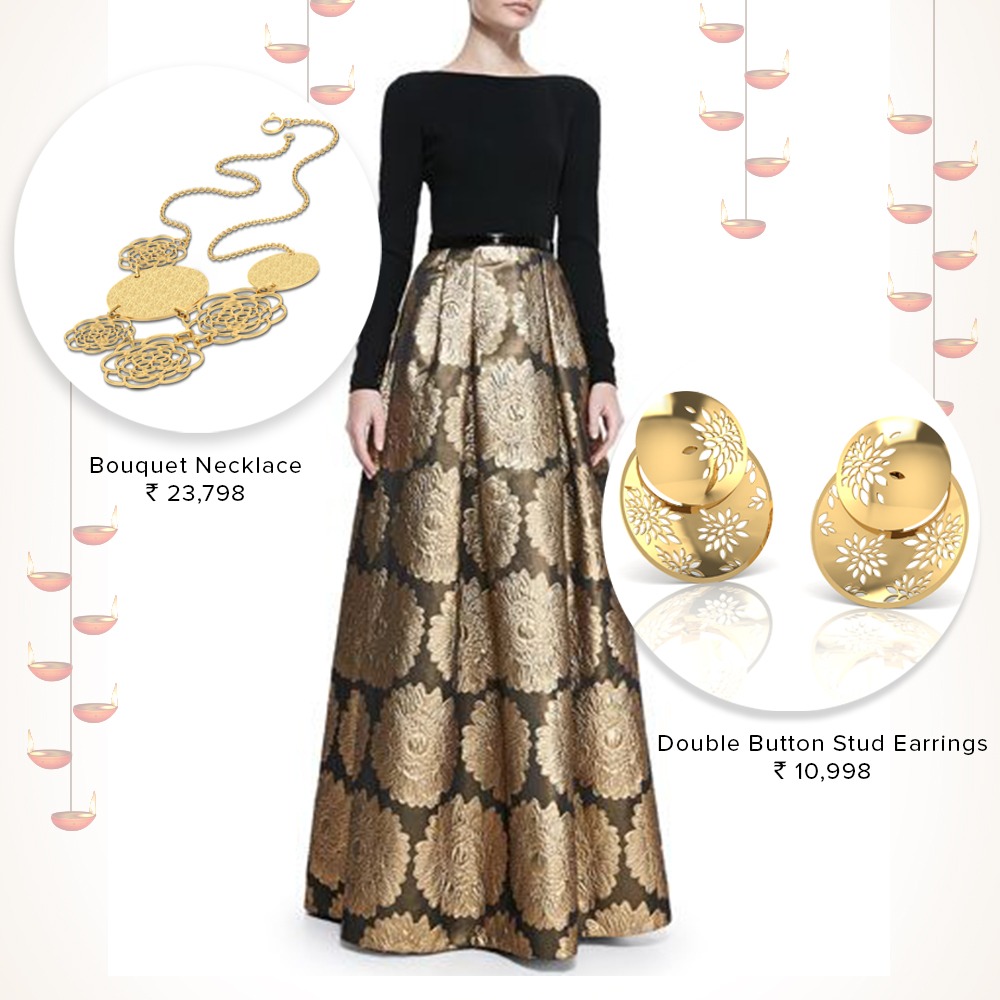 (Image Credit: www.alibaba.com)
5. The Extravagant Diwali Bash
Finally, the big event day! You can opt to take a twirl in a lehenga but don't be afraid to try experimenting the look instead with a crop top and palazzos with traditional motifs. Irrespective of the outfit you choose, ensure you have the Jewellery game right because that'll set the mood for the party.
We'd say it's the best excuse to go all bling with this on. Gold, gems and diamonds – let the compliment the festival of lights!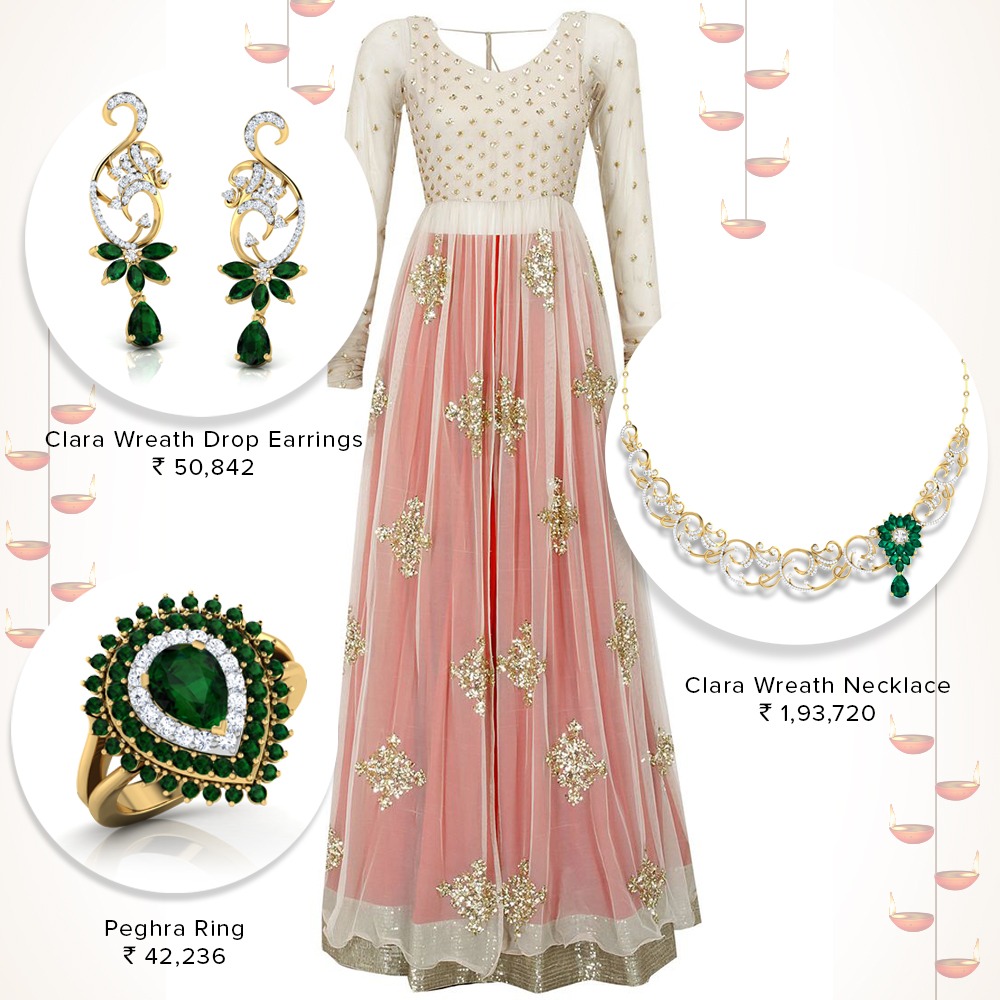 (Image Credit: www.Pinterest.com)