The custom of exchanging engagement rings became widely accepted in the 1900s. Over the eras that followed, engagement ring trends have changed. From Victorian styles to Edwardian designs, here is a glimpse of engagement rings through the past century that continues to influence our styles even today.
---
The Classic
The early years of the 20th century saw the rise of the classic "Tiffany Setting" solitaire ring. Mila Kunis flashes a round-cut-diamond engagement ring in this style.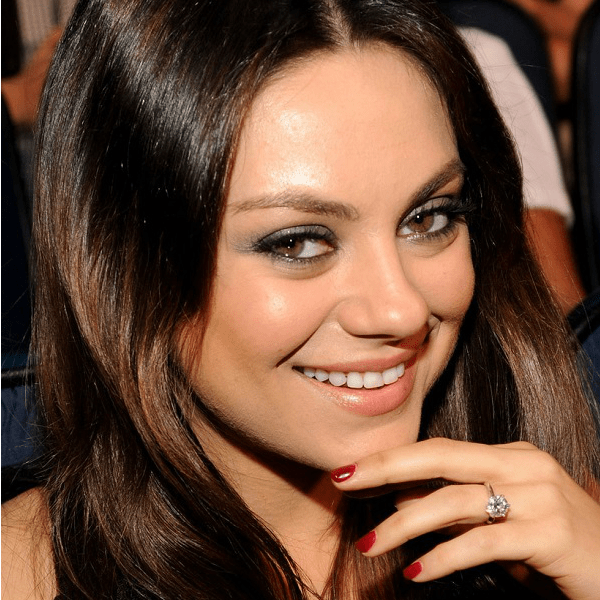 ---
The Edwardian Touch
The roaring 20's moved towards more geometric designs with handmade filigree metal details and a mix of precious stones. Back in the days, Guy Richie presented Madonna with a beauty of this style.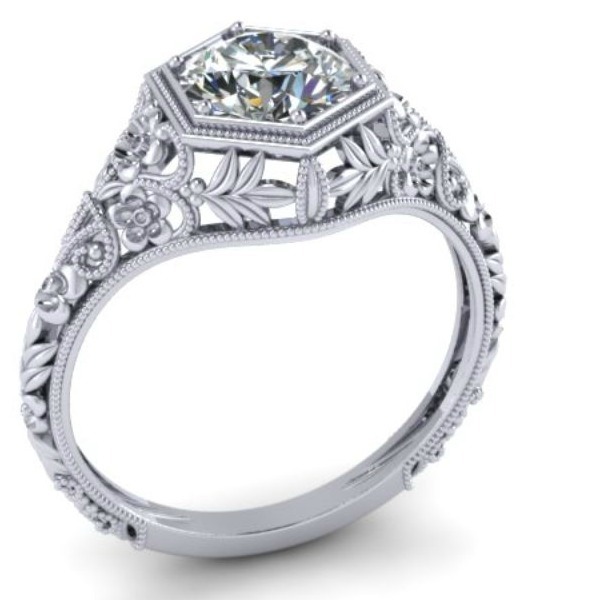 ---
Gatsby Influences
The 30's were all about the love for Art Deco aesthetics. The engagement rings in this era were glamorous and architectural, just like Scarlet Johansson's stunning engagement ring.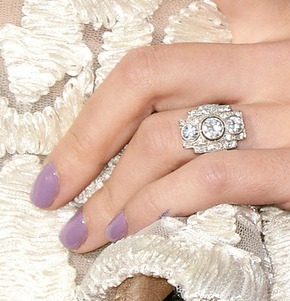 ---
Diamonds are Forever
This famous slogan gained popularity in the 1940s when DeBeers launched their campaign to promote diamonds as a sign of love and status symbol. Think big diamonds on pretty bands like the one Miley Cyrus flaunts.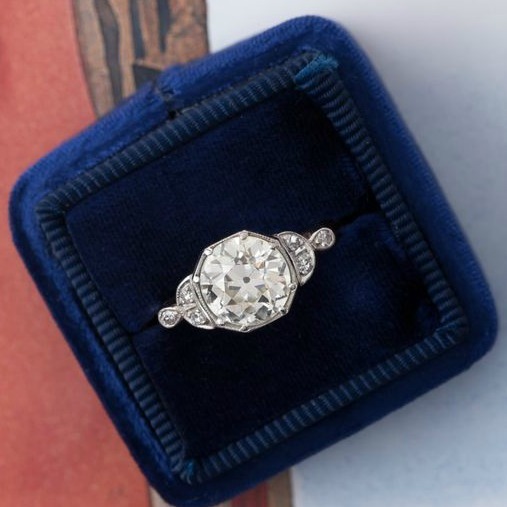 ---
The Audrey Hepburn Ring
Audrey Hepburn's engagement ring started a trend of its own in the 50s. These were stackable rings in different metals; a style that's popular till date.
---
Statement Cuts
The 60s saw a rise of statement cut stones as women became fascinated with emerald-cut, pear, marquise, and heart-shaped diamonds.  Elizabeth Taylor's 33-carat Asscher-cut diamond ring and first lady Jacqueline Kennedy's diamond and emerald ring are classic examples of these styles.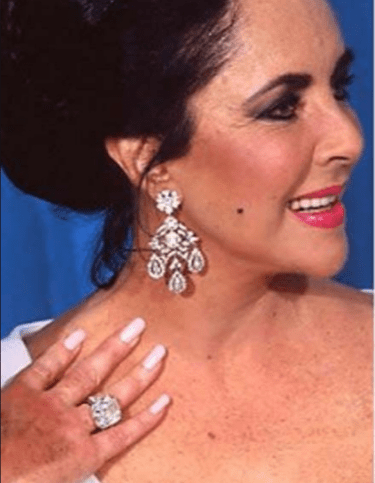 ---
Glitz and Glamour
While people continued to be fascinated with different cuts, they also began using rings with a cluster of small stones flanked by the centre one. Catherine Zeta-Jones wears a beauty like this.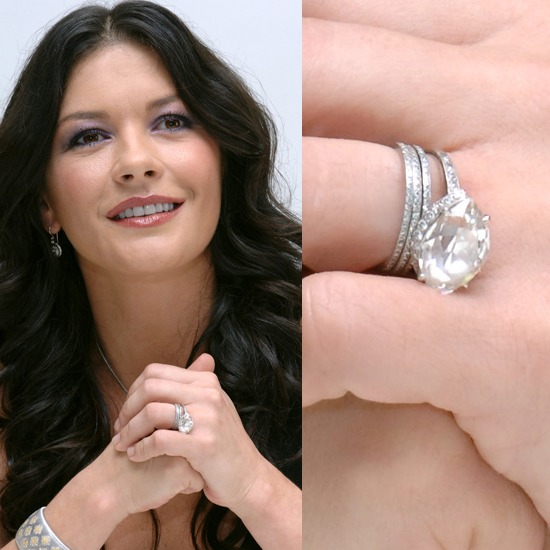 ---
The Princess Diana Effect
The popular sapphire ring previously worn by Princess Diana and now by Duchess Kate was a rage in the 80s. The engagement rings of this era were all about round-cut stones and baguette diamonds on the sides.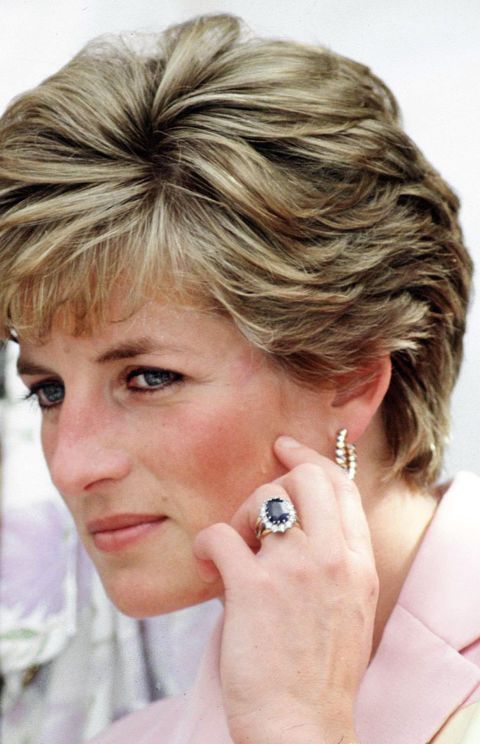 ---
Radiant Cuts
The 90s were all in for the simpler yet elegant radiant-cut stone. Jenifer Aniston's engagement ring belongs to this style.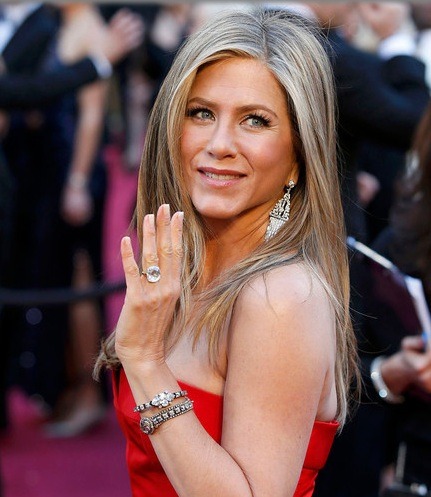 ---
Princess Cuts and More
Square cuts from the 90s stayed popular in the 2000s, with the
Princess
cut engagement ring being a go-to style. The rings of this era also saw bands with stones set into them. Hillary Duff wears an engagement ring like this.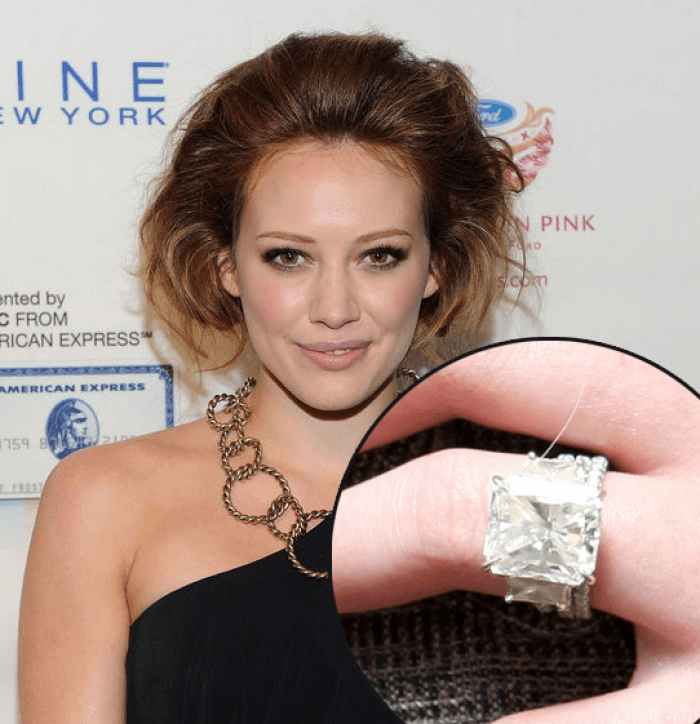 ---
Coloured Stones and Halos
Since the 2010's rectangular cushion-cut diamonds and halo solitaire rings have been the trend. Sunny diamonds, in particular, are popular with celebrities and we've seen Adele, Carrie Underwood and Kelly Clarkson wear such bright bling.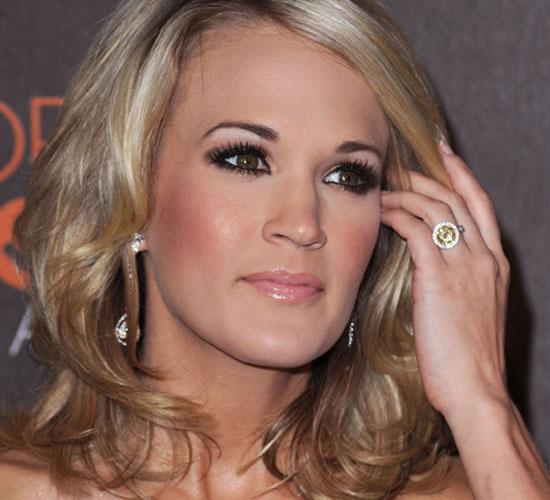 ---
Pick a solitaire engagement ring that perfectly matches your style from CaratLane and save up to 15%.
Pic credits: pinterest.com