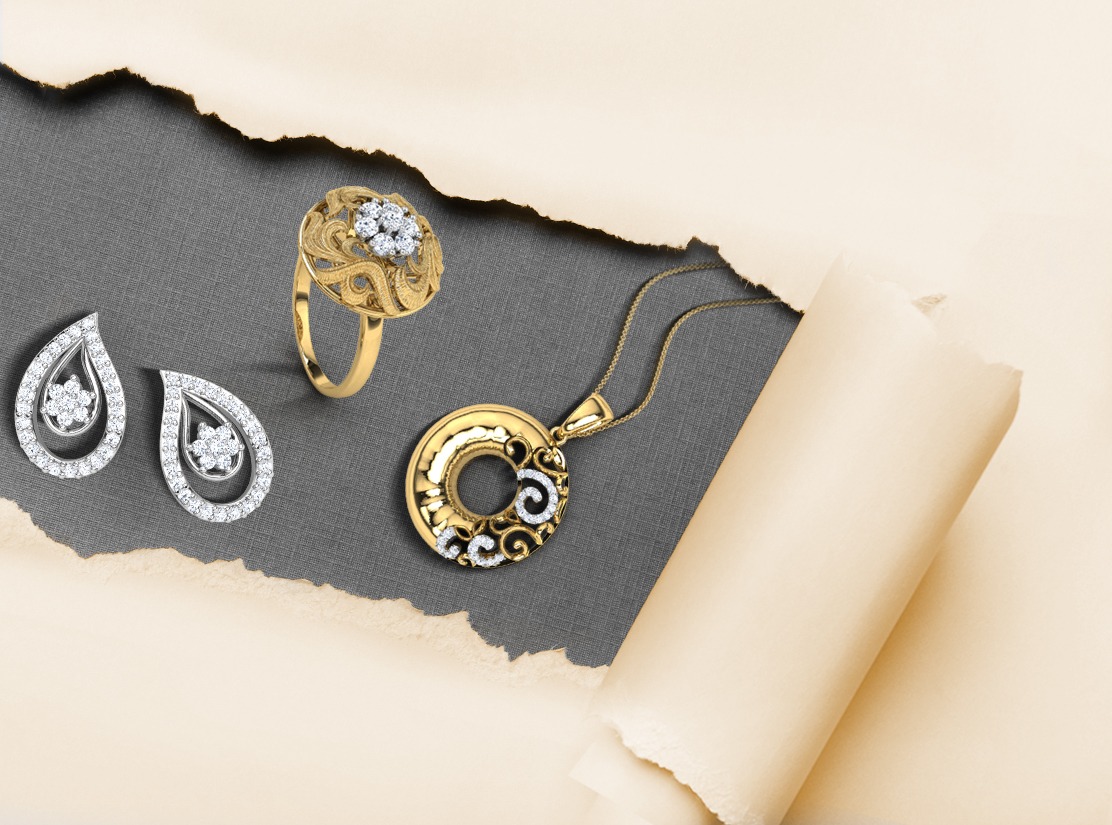 22 Apr

Exchanging Gold: What to keep in mind before taking it to the jeweller?
Exchanging gold is a great idea especially if you have old jewellery lying in your bank locker. Let's admit that these pieces come out of the dark dungeon only when we have a festive occasion or a wedding coming up – and that's kind of obvious because these designs are heavy, traditional and there are barely any occasions where you can actually wear them. So, if you have been contemplating to exchange your old gold for new and fresh designs, then we'll give you just the right tips to make your exchange well-informed and hassle-free.
---
Check the Gold Rates
It is advisable that you check the gold rates one week before you wish to go and exchange your old gold. This will ensure that you can visit the jewellery store when the gold rate is at its peak to get the maximum benefit from your exchange.
Choose to Exchange Plain Gold Jewellery
It is best to exchange you plain gold designs instead of those which are studded with stones, Kundan, and artificial beads. This is because when you buy studded jewellery, you pay for the stone weight as well as the gold weight; however, when you sell it, these stones are considered impurities and only the gold portion of the piece is
evaluated.
Always Carry your Bill
It is highly recommended to carry the original invoice of the jewellery you wish to sell. This will ensure that you are not duped while the gold is being weighed, as the original weight of the piece will be mentioned in the invoice when you purchased it.
Check the Purity of your Gold
It is advisable to sell and buy jewellery that has a 916 hallmark, meaning that it has 91.6% purity for 22KT gold. If your gold jewellery, does not have this mark, take it to a jewellery store that has a carat meter. This device is used by jewellers to establish the purity of your gold.
Buy Designs that you Love
Last, but not the least, exchange your old gold for designs that are contemporary, fresh and can be worn every day, irrespective of occasions. Something that's in sync with your style! 😉
You can also browse through CaratLane's colossal range to choose what you like. You can then go to our Delhi, Chennai or Bengaluru store with your old gold jewellery and exchange it for what you have seen online!      
(Visited 4,089 times, 35 visits today)