When it comes to bangles, one size does not fit all. In fact, bangles come in all sorts of sizes to accommodate different wrist sizes. So, how do you go about measuring bangle size? While bangles are worn around the wrist, is it the wrist you measure? Not necessarily, because the bangles would need to reach your wrist! 
Typically, you would go to the jewellery store and have them measure your bangle size, making it easier all around. You can also try different sizes to find your perfect fit. While some of us still do our jewellery shopping this way, more people find online shopping simpler. With jewellery stores like CaratLane catering to the online shopper's needs, you may want to know your bangle size to avoid the hassle of getting the wrong size and exchanging it for the right one. Who would want the delay in wearing our favourite bangles?
Here's a helpful guide for you so you can make your selection, feeling confident that you are going to receive the perfectly fitting bangles.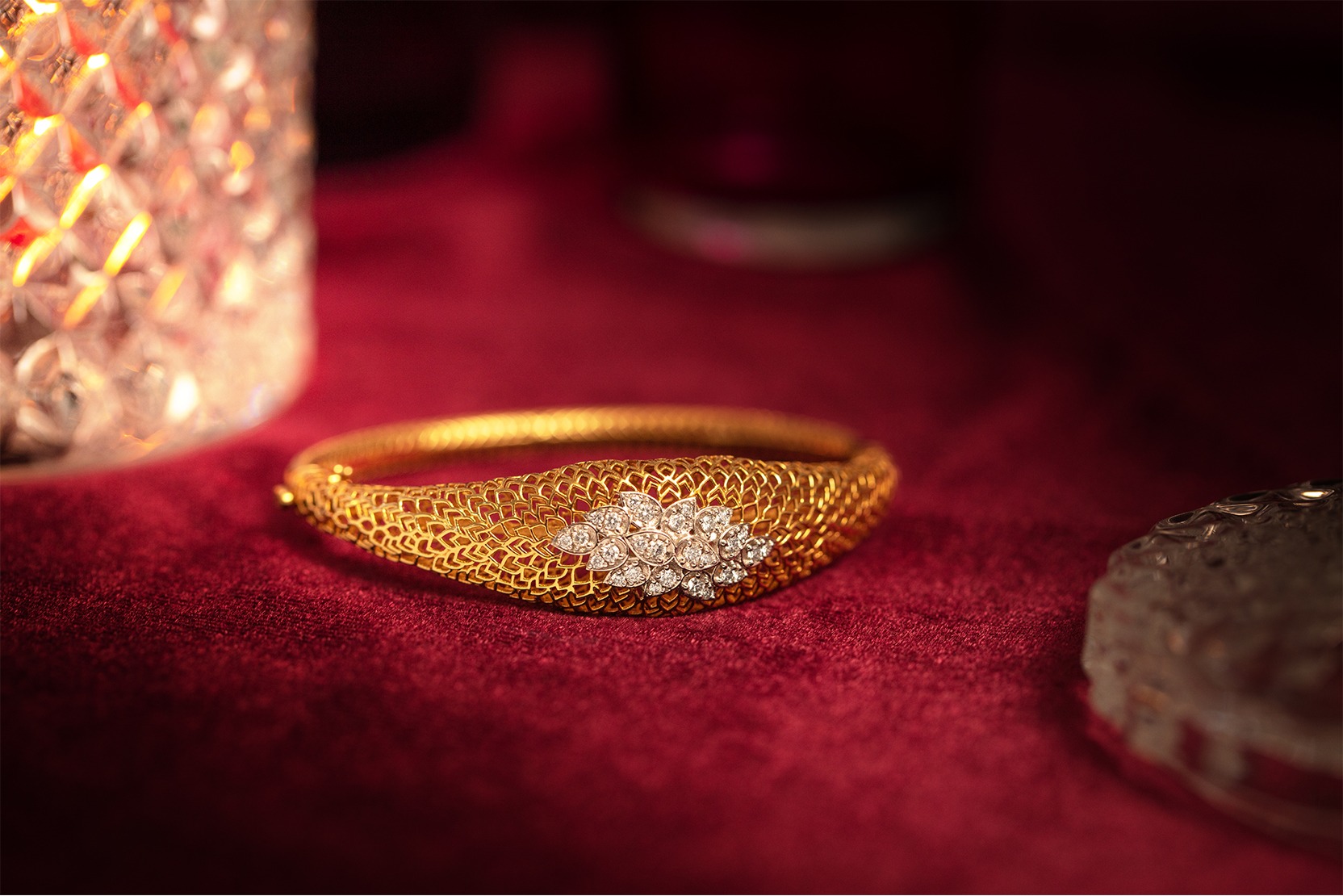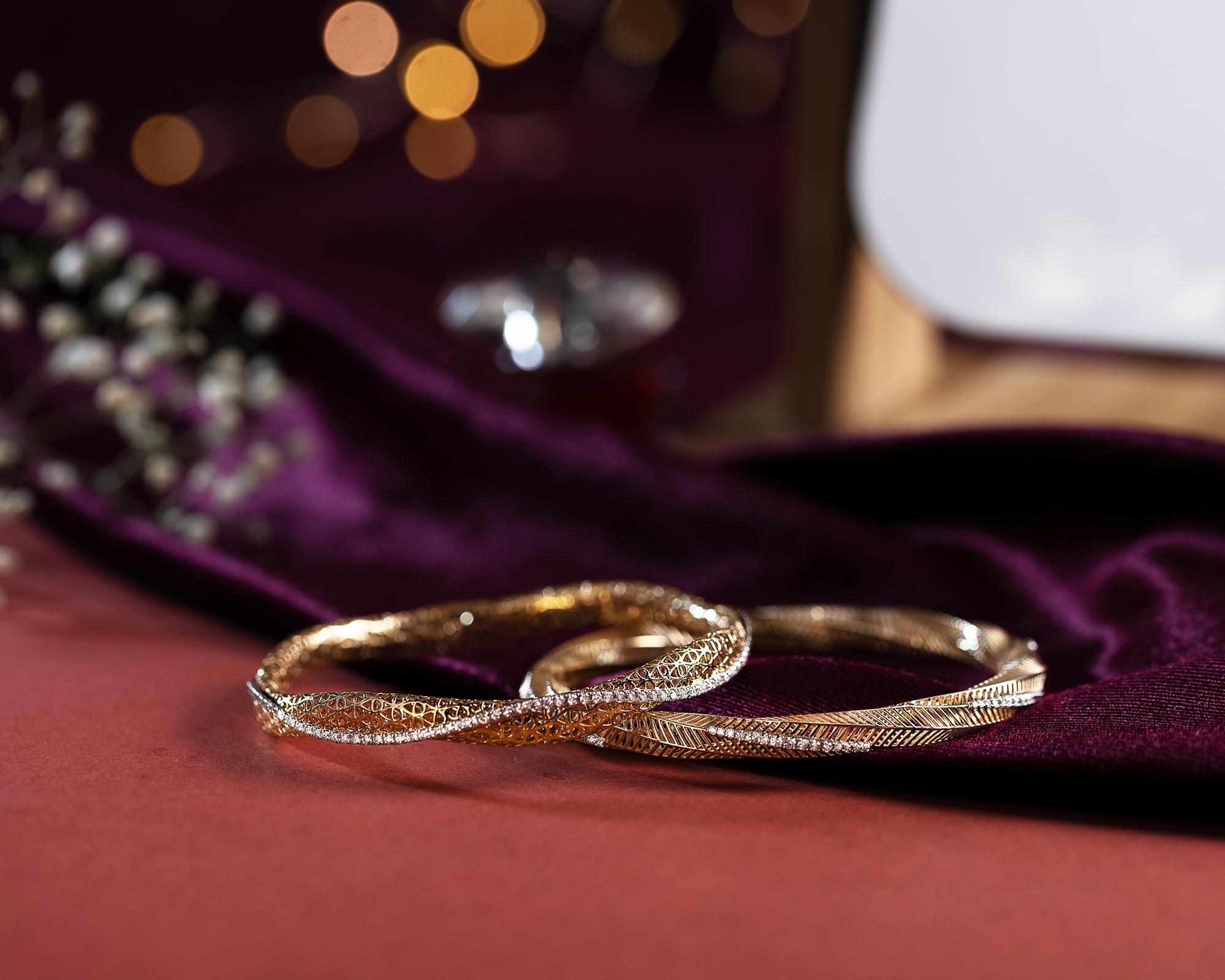 How to measure your bangle size?
There are a few different ways to measure bangle size.
Use your bangle
It is extremely rare that we don't possess a single bangle. The simplest way to know your bangle size is to measure your old bangle, i.e., not the bangle you were given as a toddler, but a more recent one! The circumference would be easy to find and useful for your online bangle shopping needs. For example, take a bangle like the Elias Diamond Bangle. Place it on a ruler. Make a note of the circumference by reading the inner circle of the bangle. Your bangle may have diamonds or gemstones on them that will increase the circumference if you take the outer circle to measure. It may only be a small difference, but it will give you an inaccurate measure of the bangle size.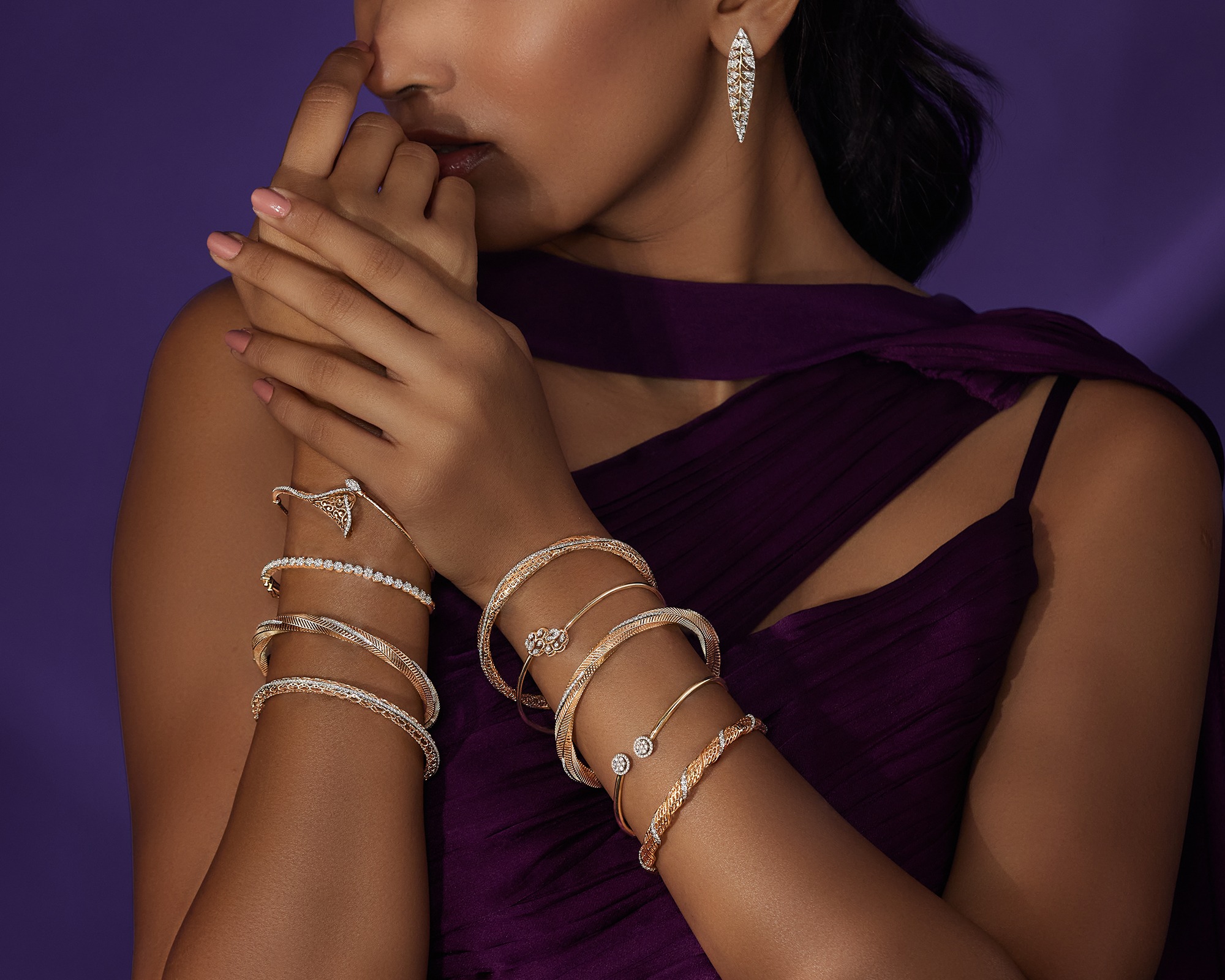 Use a measuring tape.
The most obvious way is to use a measuring tape. Most homes have tape handy, and we can use it to measure what we need. You can measure your size yourself or have someone help you with it.
Hold one end of the measuring tape and bring it around the widest part of your fist. That's right. You would need to close your hand in a loose fist by bringing your thumb and fingers together. After all, the bangle would have to go past the widest part before sliding onto your wrist.
Make a note of the reading on the measuring tape at the widest part of your hand.You will get the circumference of the bangle.
It is highly recommended that you get one size larger than the circumference. But, there are a few tricks to wearing a slightly smaller bangle, too. We will get to that later.
Use a string. 
The same rules apply. A string will suffice if you can't lay your hands on a measuring tape. Wrap the string around the widest part of your hand when it is closed loosely. Hold the end of the string at the meeting point and mark the point. Take the string and straighten it along with a ruler. You will get the inches or centimetres from the rule. There you have it. There is no need to buy a measuring tape or borrow it from your neighbour!
Use a strip of paper
No measuring tape or string lying around at home? No problem. Take a strip of paper and wrap that around the widest part of your hand and again, mark the point where one end meets the other. Unfurl the strip, lay it along a ruler, and get your bangle size this way.
Additionally, you may want to measure your wrist, too. Some hands are broader than others. You would not want to get a bangle that is just right around the hand but hangs a little too much around the wrist, making it uncomfortable to wear.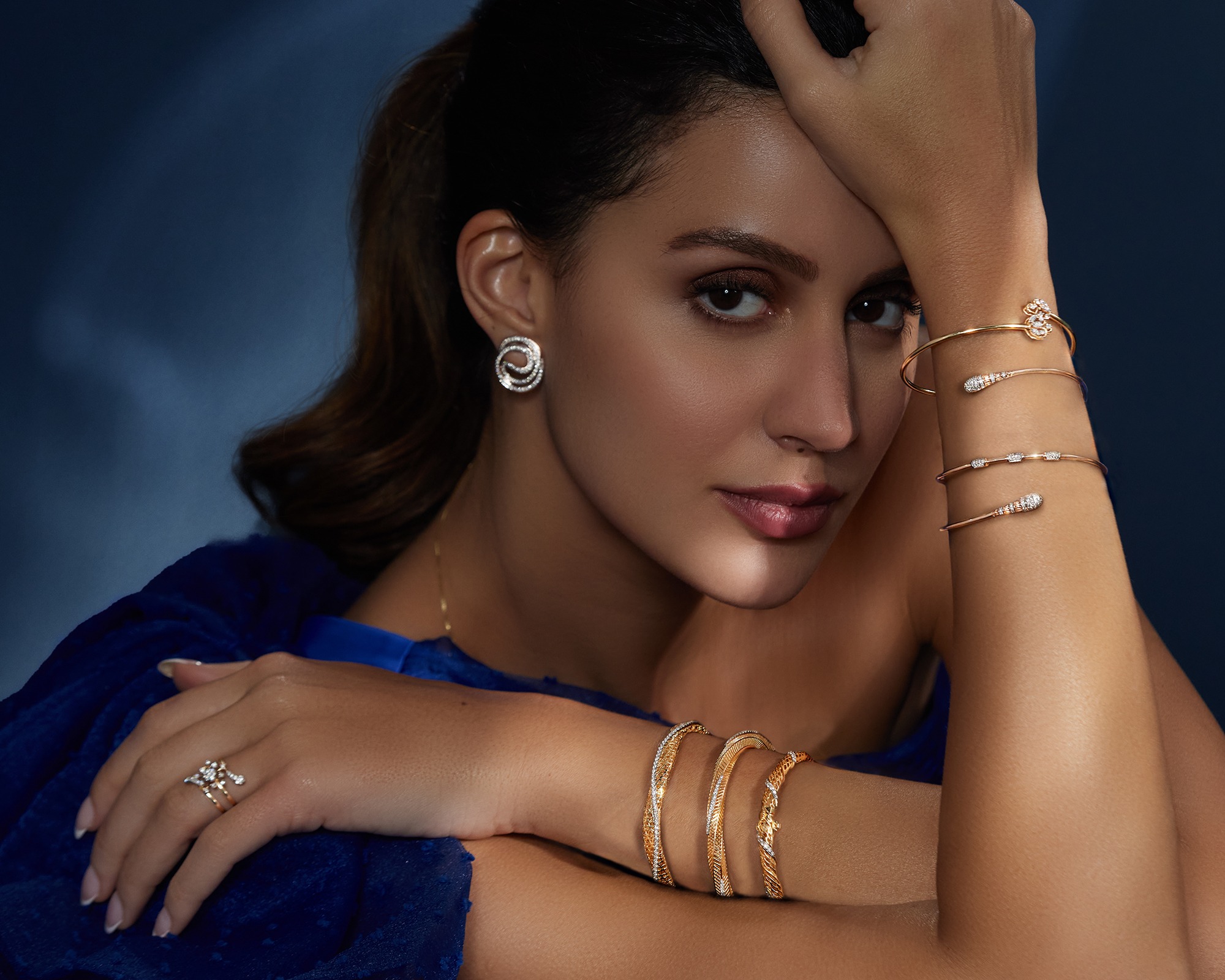 How to wear your favourite bangle if it is a size too small?
Have you found yourself reaching for a bangle you love but have difficulty sliding over your hand? While you can go shopping for new bangles, you may not want to let go of the old favourites.
Use a moisturizer
Generously rub moisturizer around your hand and try to slide the bangle over your hand. Generally, moisturizers or oil can make smaller-sized bangles still fit.
Use soap
Soapy skin gives you the same ease when you want to slip on or remove a bangle that is a size too small. You can rub some liquid soap around the back of your hand, and the bangle will slide over without causing you pain or bruises.
Wearing bangles that are too big can take the charm away because they get in the way. You would not want to keep pushing them back, so they don't slip off the hand. Wrong-sized bangles can also get caught in your desk, on your dress, or make hand gestures awkward. The smart decision would be to get your measurement right and start your bangle shopping! After all, you only have to measure once or twice at the most and go on a bangle shopping spree for life.
Shop Related Jewellery Designs
Bridal Bangles, Stone Bangles, Wedding Bangles, Pearl Bangles, Red Bangles, Traditional Bangles, Multi Colour Bangles, Ruby Bangles, White Stone Bangles, Flower Bangles