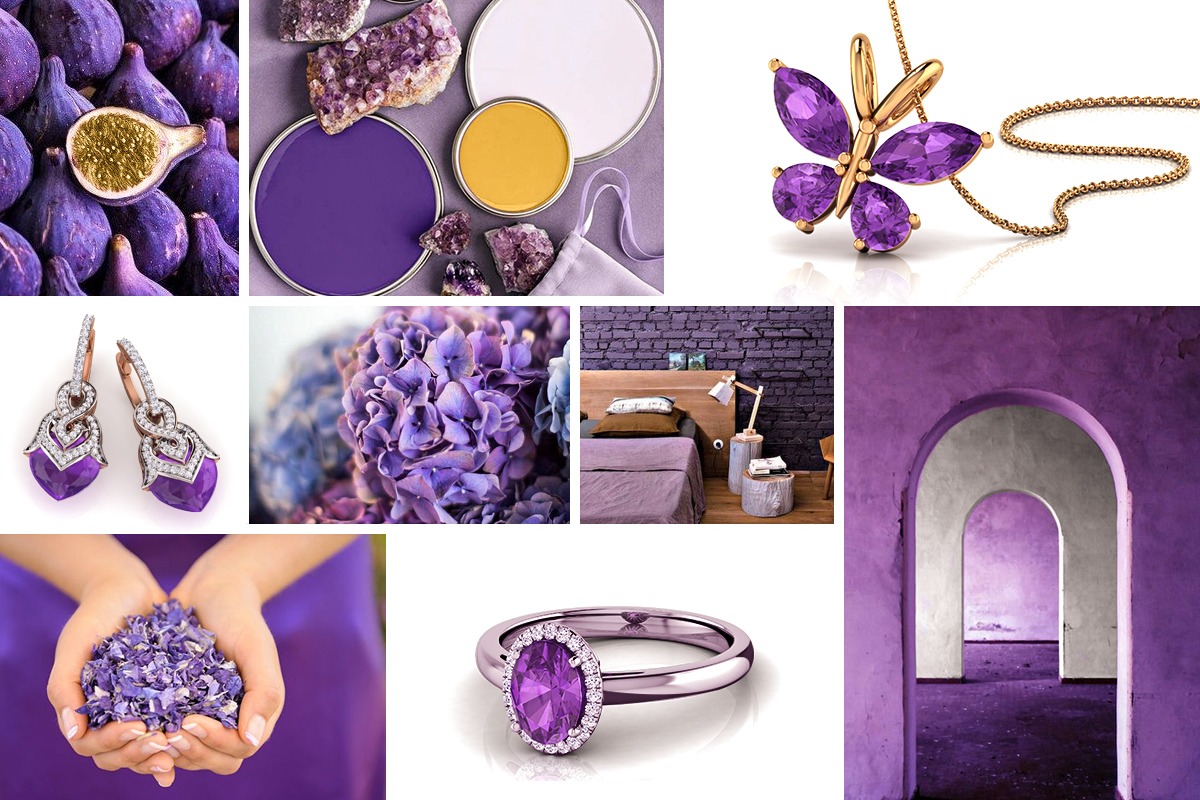 11 Jan

Pantone Colour of 2018: Ultra Violet
Embrace the enigmatic vibe with Pantone's Colour of 2018 – Ultra Violet. According to the Pantone Colour Institute, Ultra Violet stands for the mysteries and complexities of the cosmos, the intrigue of what lies ahead, and the discoveries beyond where we are now. It's is an apt representation of self-discovery and creativity. We've seen iconic artists like Jimi Hendrix and Prince rock the shades of ultra violet like a boss.
Amethyst is a gemstone that is widely famous for its deep purple colour. It belongs to the quartz family and is believed to possess mystical healing properties! Get ready to add a little bit of ultra violet into your jewellery collection –
---
The 9-to-5 Look
We recommend: Halo Birthstone Pendant and Halo Amethyst Birthstone Ring
The Romantic Date Night
We recommend: Framed Filigree Drop Earrings and Stackable Filigree Ring
The Fun Brunch
We recommend: Poire Drop Earrings and Poire Amethyst Earrings
Explore more here.
(Visited 249 times, 1 visits today)