The ultimate Rakhi guide. 
With Rakshabandhan a week away from us, it's time to start prepping for sibling love. We're not ones to forget gifts that sparkle and delight amidst some quality sibling time. Here's a breakdown to help you choose the perfect sparkler — be it rakhis for your brother or gifts for your sister — to match your sibling's personality.
FOR HIM
The Spiritual Brother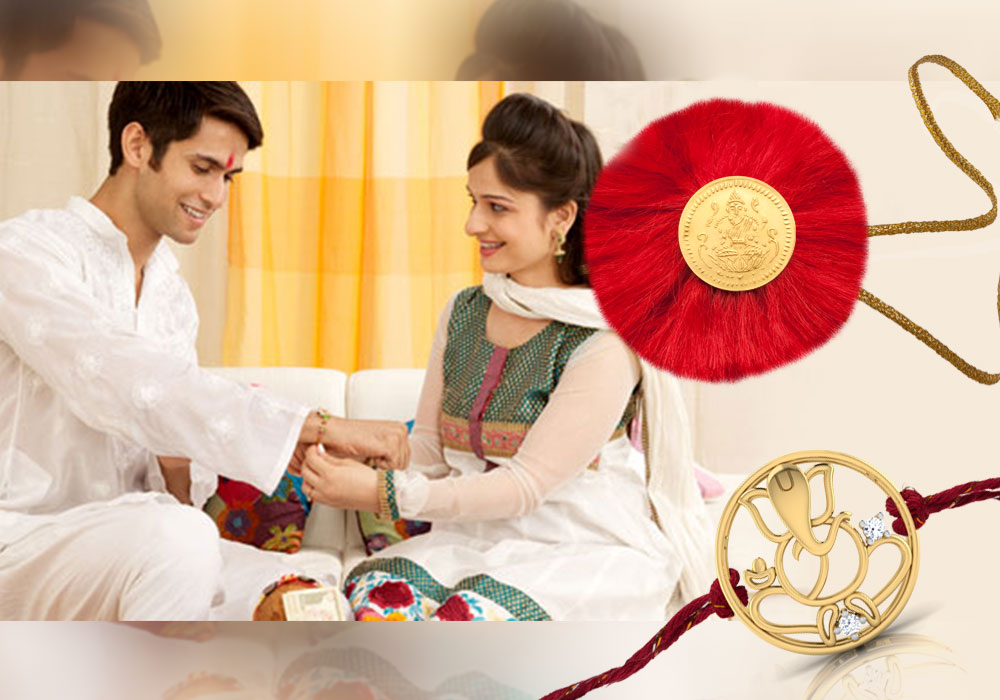 Is your brother likely to jet off to the mountains for another spiritual escapade? Or is he simply a hippie at heart? Opt for threads of nostalgia when shopping for that perfect rakhi for him. Anything with a spiritual symbol or traditional rakhis with puff ruffles from your childhood days are bound to bring on a smile!
The Sentimental Brother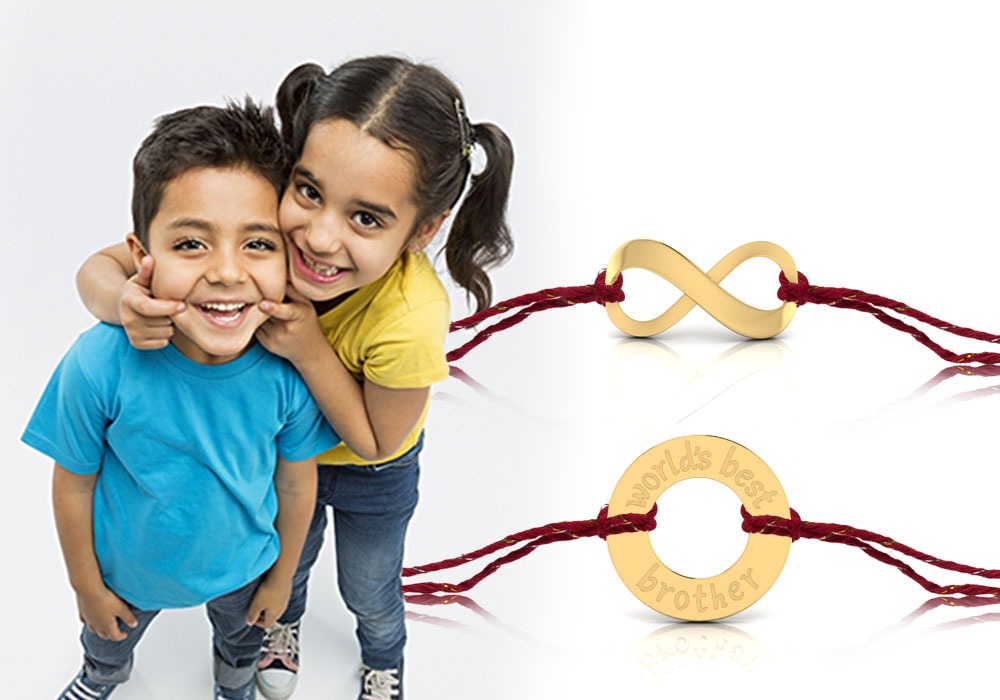 Let's guess. Your brother is a homebo(d)y who loves family over all else. He's the first to say yes to family get-togethers and makes those late night calls to ensure you're safe. This brother needs something ultra special — from a personalized rakhi with 'world's best brother' scribbled on it to a rakhi with an infinity symbol so that he knows how much he means to you are perfect for him.
The Savvy Brother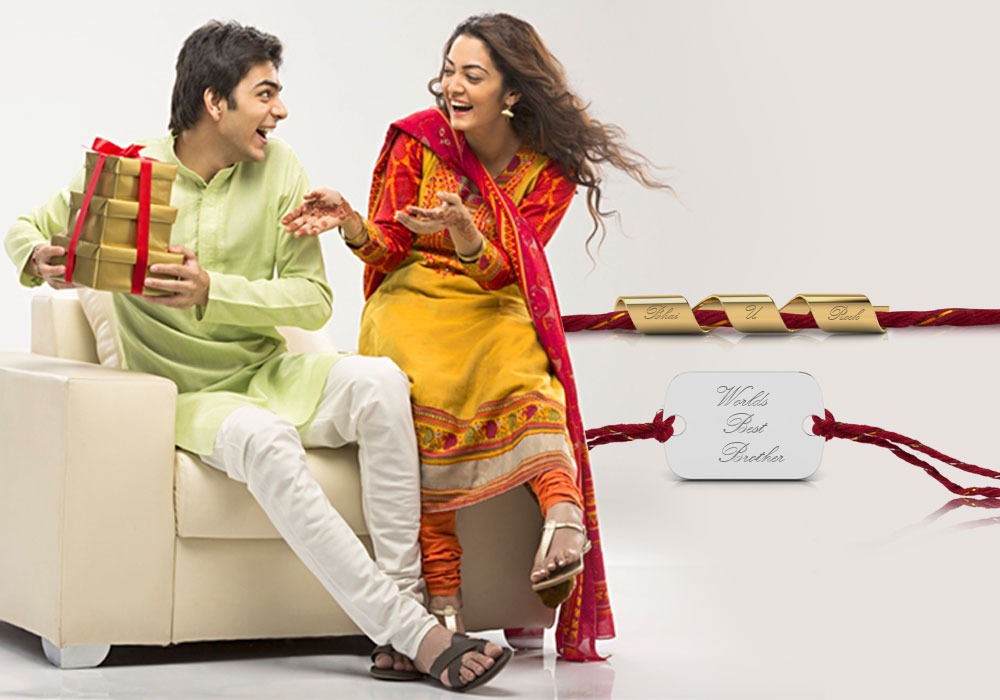 This brother of yours is no ordinary human being. He's busy readying his startup, jams on his guitar and goes mountain biking all at once, or so you think. Give him something with swag to match his stylish personality. A customized typography rakhi with the name of his favourite guitarist or something out of the ordinary like a solid gold bangle ( one of gold bangles models ) will do the trick.
FOR HER
The Fashion-Forward Sister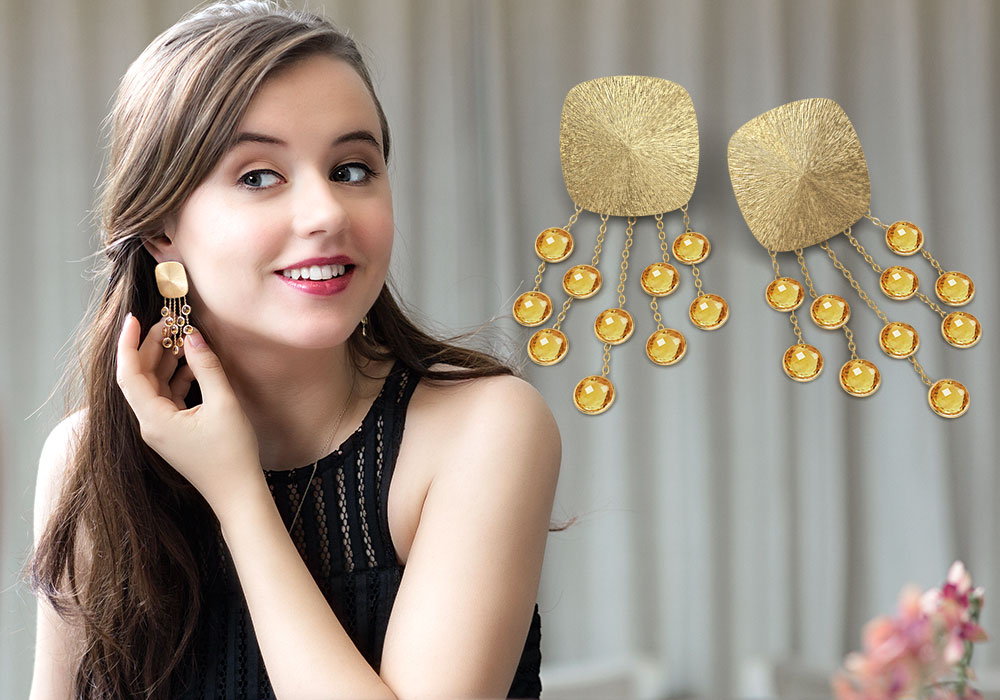 Your sister might be a little mad in the head in your opinion because she talks of clothes as an expression and not a mere fad. Geometric jewellery, chokers, layered gold chains and trendy ear cuffs are the call of the hour for her. We promise you she'd even appreciate a simple diamond studded platinum band.
The Classic Girl
This sister dearest can spend hours on end in vintage shops and you often see her raiding your mother's traditional jewellery closet. She's your Audrey Hepburn and there's no keeping her happy without elegant Paisley drops, pearl jewellery, pearl studs or solitaires. Make sure that's the bow-wrapped gift you give her this rakhi!
The Busy Bee
You're in awe of your sister and how she juggles travel, work and home like a pro. She's acing the workload and organizing conferences whilst making sure that her family gets ample quality time with her too. Get her something versatile she can wear every day, or that can take her from day-to-night as she tackles her busy day. An inconspicuous ring or a smart pendant will bring a smile to her face.
Get Rakhi-ready here.