Designs with skilful symmetry of a honeycomb and that scatter of diamonds, the BeeJewelled Collection is one versatile masterpiece. And with all the versatility comes the endless possibilities of styling these meticulously crafted pieces.  
So, we got India's top fashion bloggers on board to show you how they style their favourite BeeJewelled picks from brunch to supper. Grab a seat, read on and get inspired!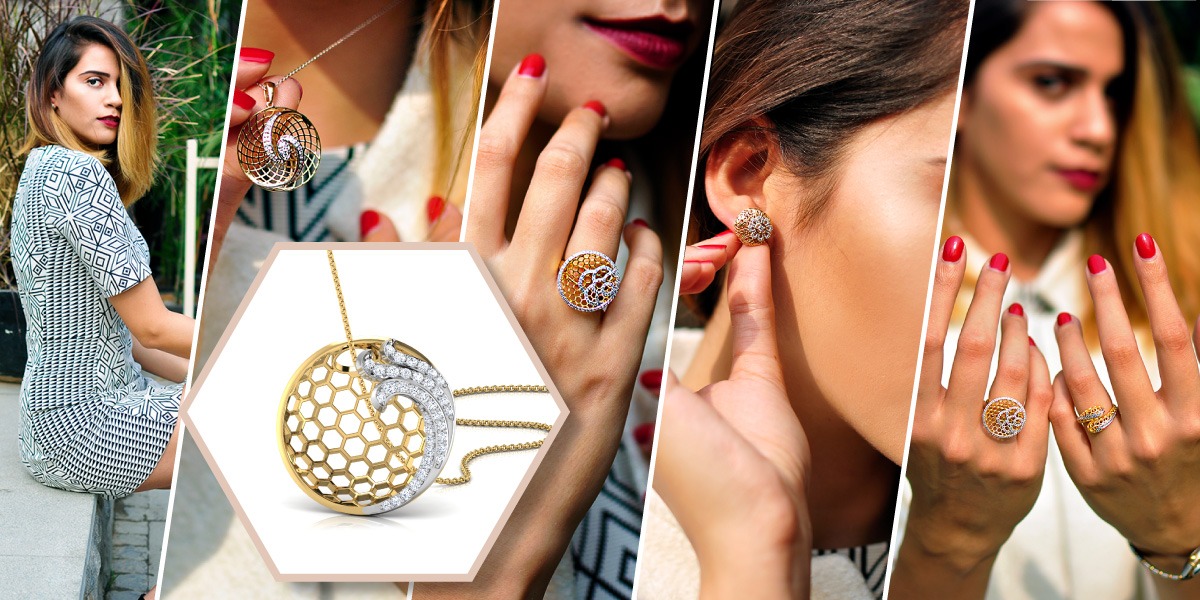 Perfect for a late formal lunch, Akanksha's dress and coat outfit ties modern together with the right balance of sophistication. We love how her look effortlessly ropes in the Neka Vine Drop Earrings and the Liri Wave Pendant with the champagne eye shadow. Don't need to worry about too little or too much anymore. BeeJewelled rings are just the finishing touch you need to complement your look!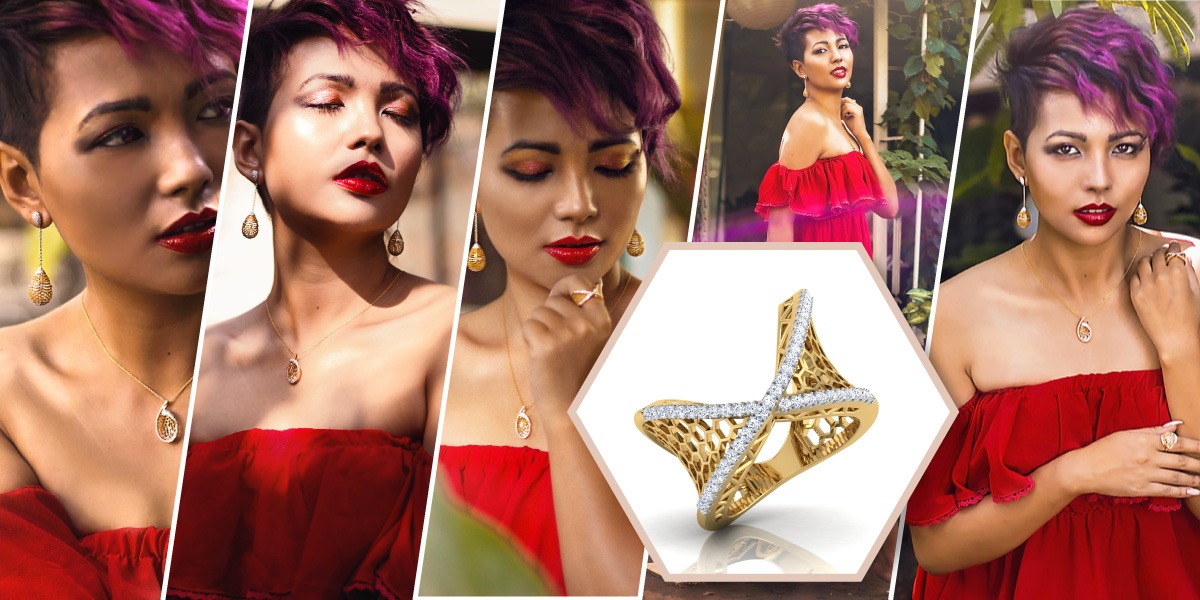 Wondering what to wear for your coffee date? An off shoulder dress and some bold eye makeup is just what you're looking for. We adore how Nilu highlights the BeeJewelled Sidra Drop Pendant in her red off shoulder dress. The Remi Droplet Drop Earrings are a perfect match for the casual café vibe and some well-loved pumps to hurry as your date awaits you.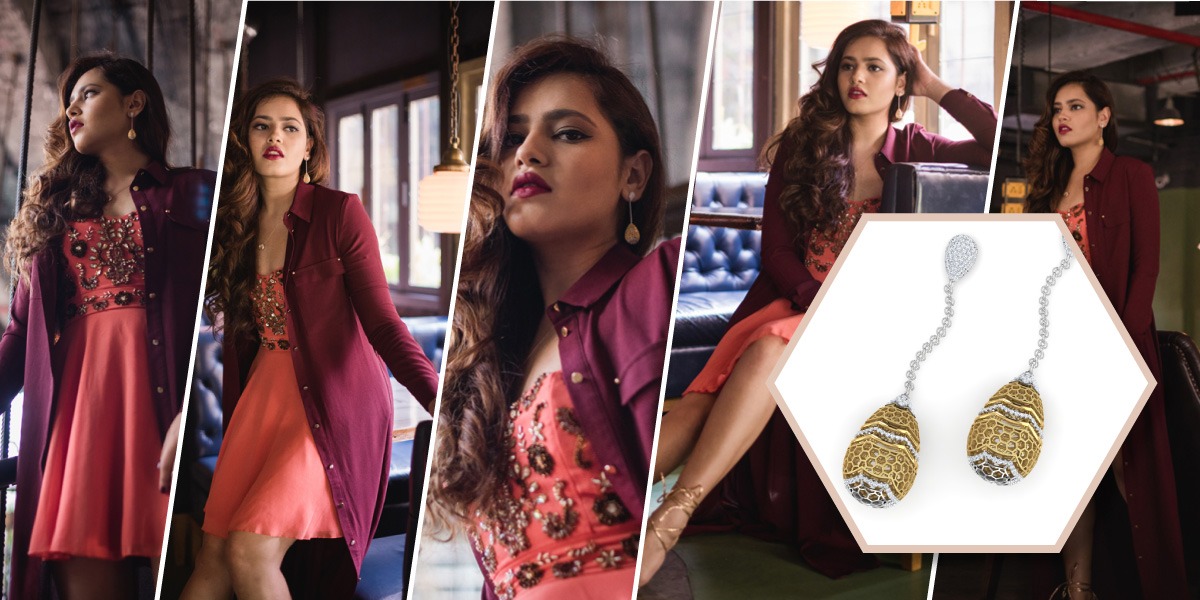 Aayushi brought her love for light and dark together for a lovely soiree look so you won't have to tear your closet apart looking for something to wear again. A cape and sequined dress paired with the Remi Droplet Drop Earrings and some killer lace up heels makes Aayushi's choice synonymous with our unique seamless collection. The Aina Deep Twist Ring and Eira Sparkle Ring turned into conversation starters for the evening.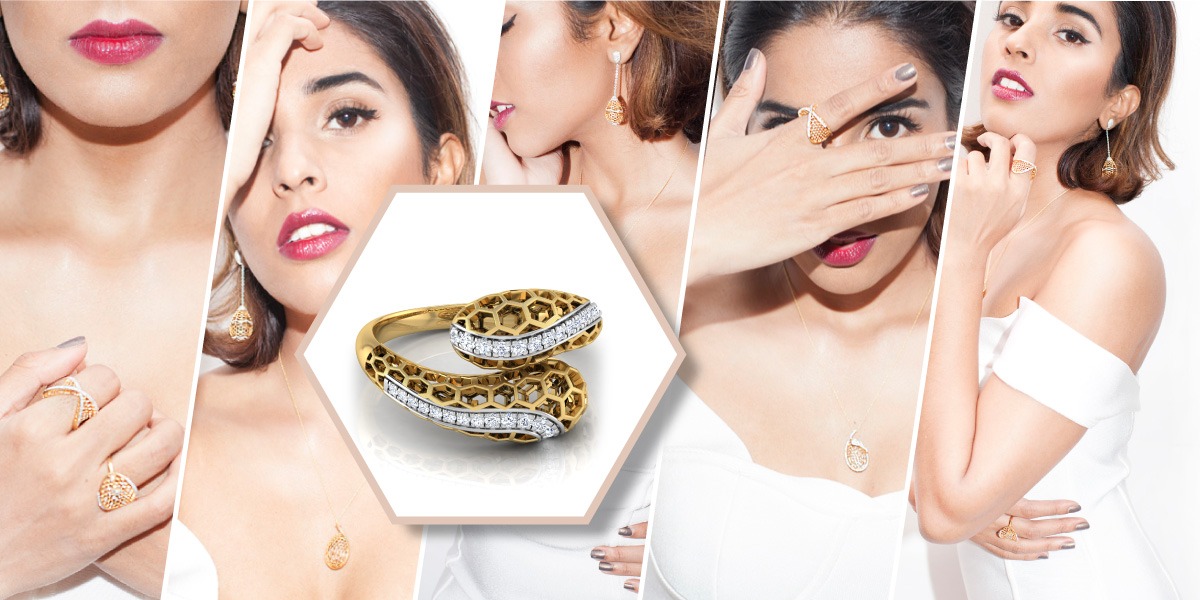 Setting the tone for a dinner celebration, Ruhi's off shoulder white midi-dress is the perfect canvas for our buzz-worthy BeeJewelled pieces. Pairing the Sidra Drop Pendant and Remi Droplet Drop Earrings with sleek fuss-free hair, Ruhi's look exudes charm and elegance. Pair it with some stilettoes and a bright pink lipstick to string the look together for a gleeful evening with family and friends.
Now that you have your outfits sorted and ready to go, time to browse the BeeJewelled Collection and pick out some beautifully buzz-worthy pieces!