Who doesn't gaze at a lotus and feel transported into a world of beauty and grace? It is one of those flowers that grabs our senses from the get-go. The lotus plant seems to float in the water with its long stems and still shows signs of absolute honesty and purity, self-regeneration, and enlightenment. That is why it is also often found in Buddhist texts. The lotus flower has been a motif used in several forms, including jewellery. It is also one of the motifs that people can relate to and makes the design easily noticeable. Designing jewellery with a lotus symbol is a perfect way to embody femininity and grace.
Regardless of the metal used in the jewellery, it is the lotus that makes a statement. While the shape of the flower may be simple, the craftsmanship required to create jewellery with a few additional touches can be a way to shine extra light on the lotus and its hues.
Women, young and old, can wear lotus around their necks, wrists, or in their ears. Lotus has such a universal appeal that it is seen as the best form of adornment one can wear. It is also one of the few designs that have remained throughout and across generations. Therefore, it is no surprise that they are trending now, in 2022. They can be either a lotus bud or a fully bloomed flower, and they both bring the same symbols of beauty to the wearer.
Lotus earrings
From the traditional to the contemporary, lotus motifs have been used to craft earrings. The modern trend is to wear a lotus earring cutout with pearls or diamonds dropping from the stud. The lotus pearl drop earrings are simple and yet, uniquely charming. It is a perfect blend of the traditional and the modern for women of today. The Lotus bud diamond drop earrings are particularly favoured by teenagers and young adults and symbolize their youth as they are on the verge of blooming to their next stage in life. It would make a great gift to give for their 16th or 21st birthday.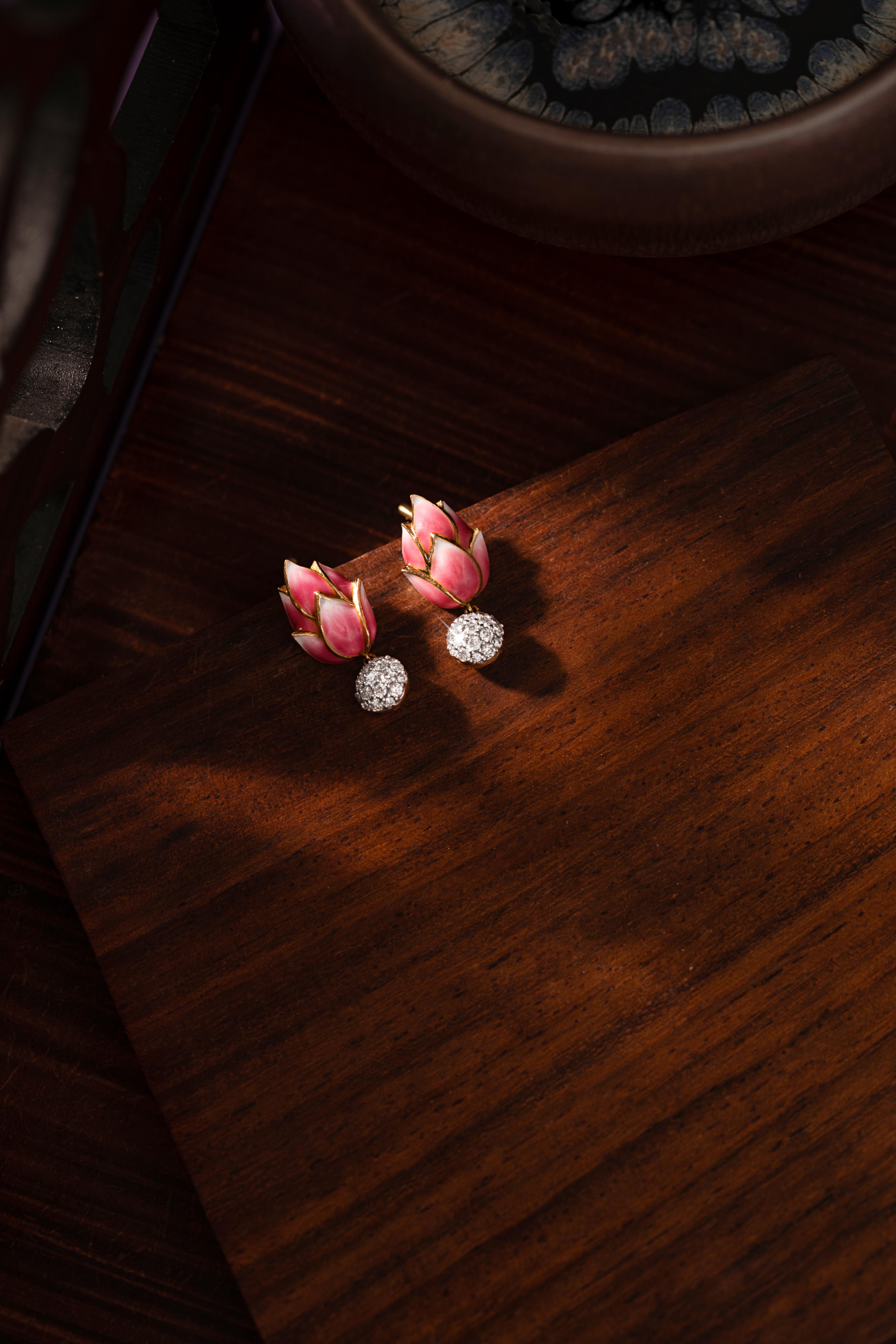 Lotus on your finger
Have you considered a silver ring in the shape of a lotus ring with a gemstone in the middle? Every gesture of yours will bring the ring to light and stand out as a beautiful piece of jewellery, leaving no doubt as to its place in your favourite collection. The Allure lotus diamond ring is glorious and has small diamonds in a micro pave setting, and is supported by the lotus petals. It is definitely one of a kind and can be worn with your glamorous or business outfits. The splash of pink and the glitter of diamonds blend without losing their individuality.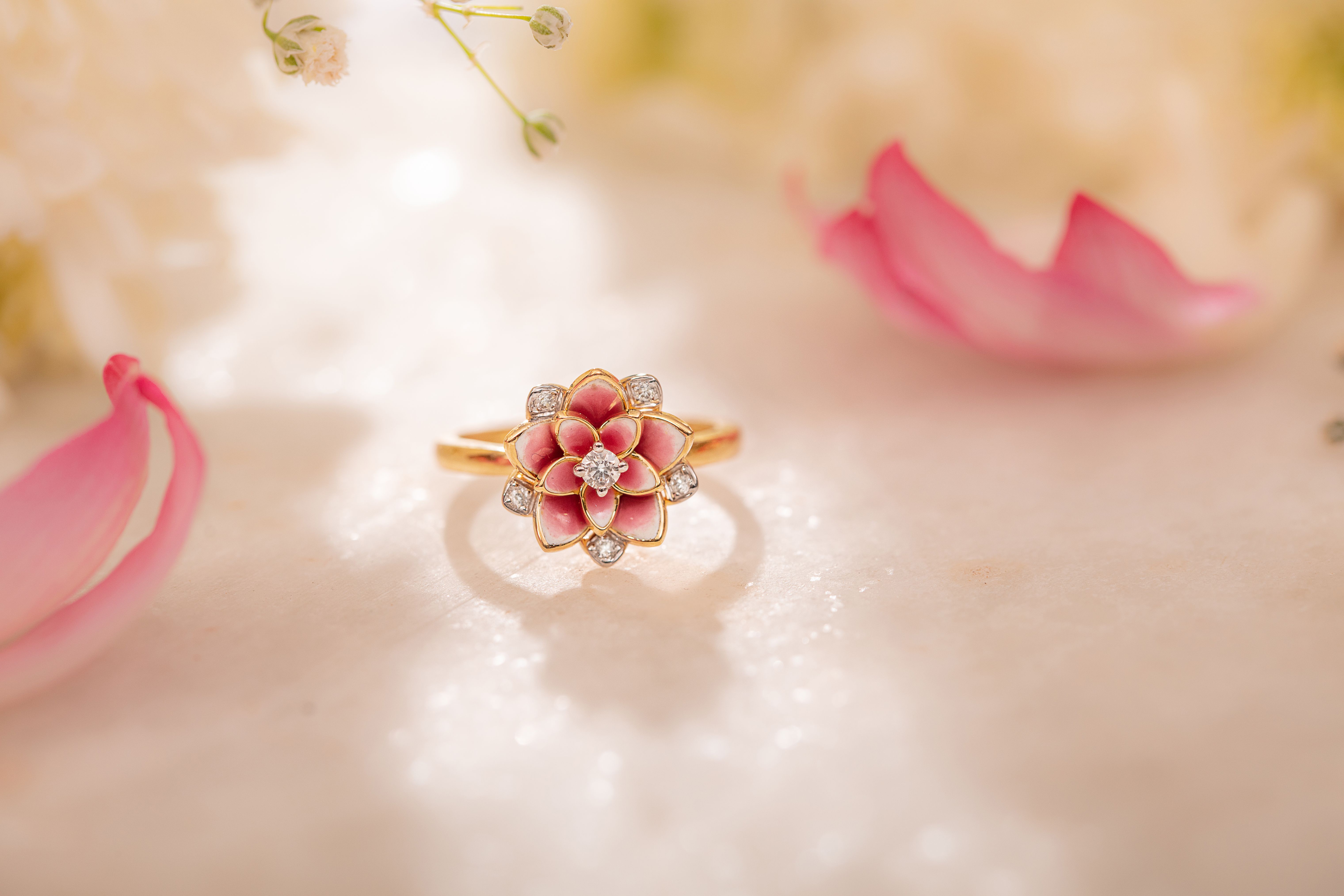 Lotus pendant necklaces
You choose to wear the lotus with its natural pink hue, like the Lotus Bloom gemstone Drop pendant, or add a little drama to the design. The Samira lotus pearl pendant, for example, has a little more glamour in the brighter colours and a pearl hanging below the flower. A pendant like this can be worn on a slender chain as it needs no other embellishment. The lotus pendant will hang perfectly below the collarbone and will suit every type of neckline. 
A lotus in your bracelet
Bracelets are hugely popular among all age groups. A simple lotus cutout as a charm, with or without gemstones, can be worn as a teenager and can also be worn throughout their life. The Lotus Gemstone bracelet is perfect for giving as a gift on birthdays or for no reason at all. The Rise Above Hate bracelet in silver with pink sapphires in lotus buds is stunning and is just right to wear for any occasion.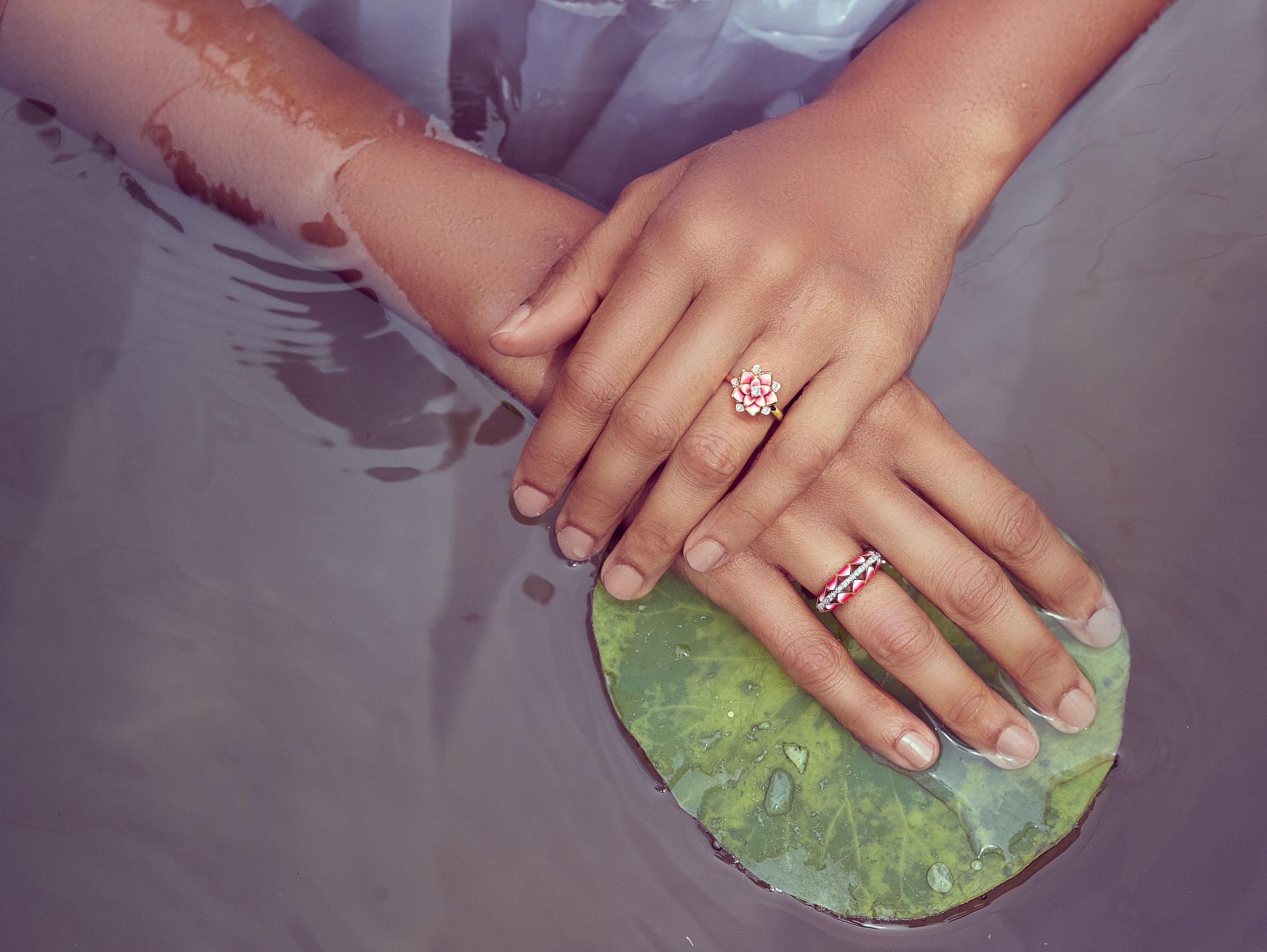 Lotus in bridal jewellery
The trend of lotus motifs is not restricted to everyday wear but has also appeared in bridal jewellery. You have meenakari, and enamel lotus motifs in necklaces and earrings brides wear. You also have lotus flower choker necklaces for brides and gemstone-embedded jhumkas with a fully open lotus motif design.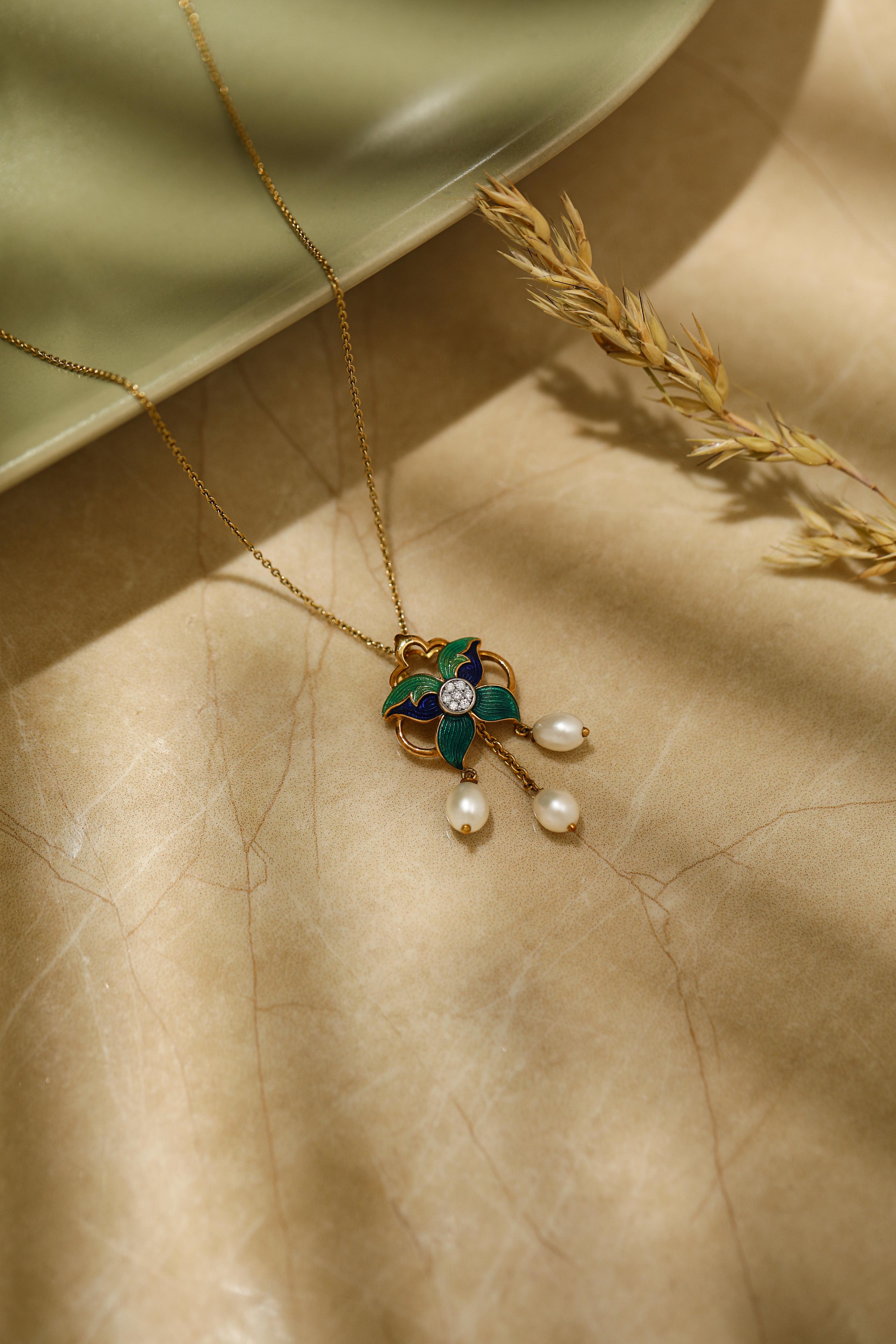 One of the reasons why a lotus has made inroads into jewellery designs maybe because it is India's National flower. But, it is more than that. It offers an opportunity for designers and artisans to take a small bud or blossom and turn them into incredible pieces of jewellery. Each one of them makes a statement and works well with different generations. They can be traditional designs or a little more cutting-edge and angular. Whatever the design, the symbol remains pure. You will find that in CaratLane. So, wear a lotus and open your heart and soul to new beginnings!