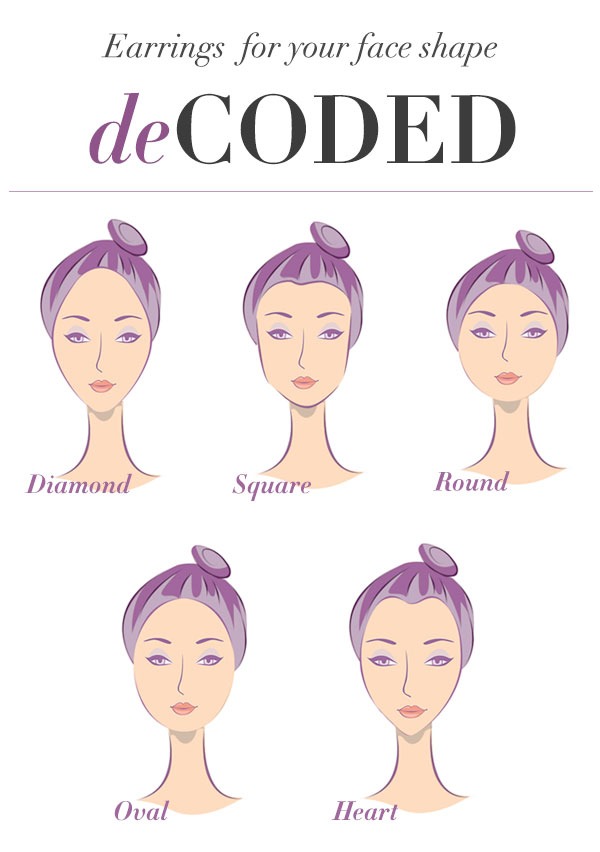 02 Jul

EAR ME OUT: Choose Earrings Based On Your Face Shape

Think your face shape has nothing to do with the earrings you flaunt? Think again!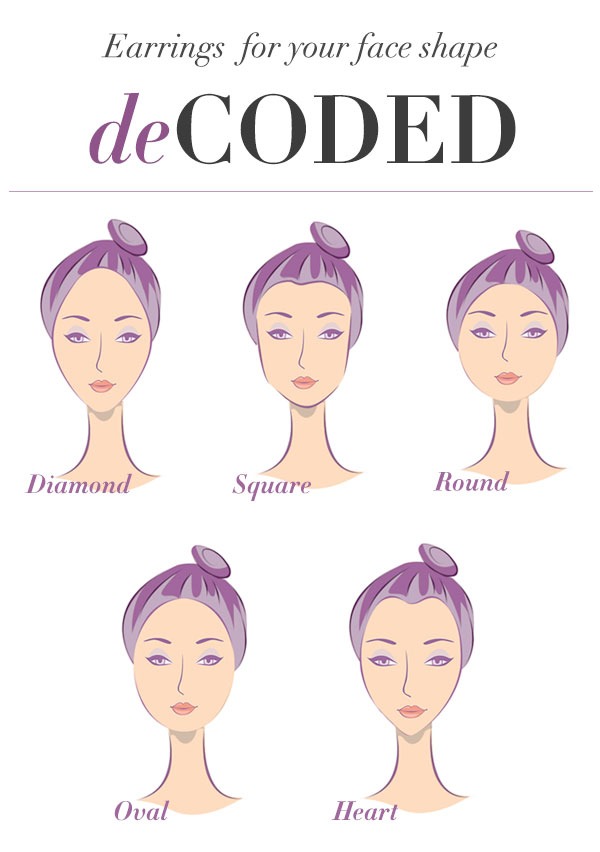 Just like the wrong make-up can add years to your face or ill fitting clothes can make you end up looking like a sack; wearing a pair of earrings that don't match your face type can result in an equally disastrous faux pas. Understanding your face shape and choosing a pair of earrings that specifically flatter that shape is the quickest way to enhance your most striking features and cleverly hide your most unwanted flaws. So when buying earrings the next time, keep  these quick and easy-to-follow pointers in mind to land the perfect, most face-flattering pair.
ROUND SHAPED FACE
The best part about a rounded face type is its inherent softness and gentle curves. Flaunt long danglers and chandelier earrings to add length and dimension. However, strictly avoid studs and other earrings that mimic the shape of your face. They will only end up overemphasising its roundness. Some celebrities who are rocking the ideal earrings for their face shapre are Alia Bhatt, Renee Zellweger and Kirsten Dunst.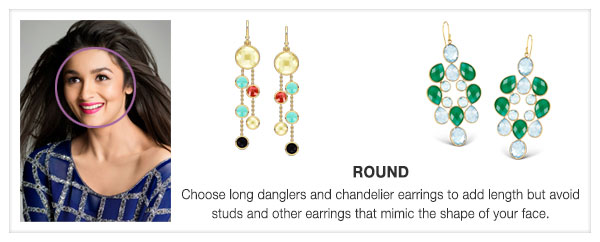 Carat Lane Pick: Gemstone Chandelier Earrings and Arbor Gemstone Earrings
OVAL SHAPED FACE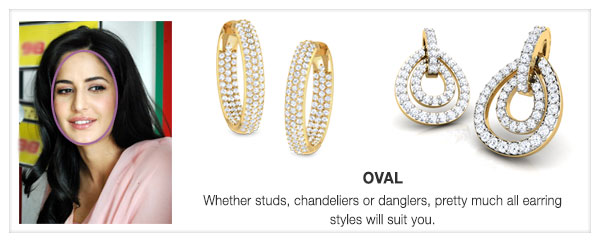 Almost all types of earrings suit the versatile oval face. Whether studs, chandeliers or danglers, there is nothing that won't look stunning on this easily adaptable face shape. This makes it easy for those of you with an oval face to experiment and get creative with your choice of earrings. Lucky celebrities to have an oval face include Katrina Kaif, Cameron Diaz and Elle MacPherson.
Carat Lane Pick: Oval Adora Earrings and Foire Hoop Earrings
HEART SHAPED FACE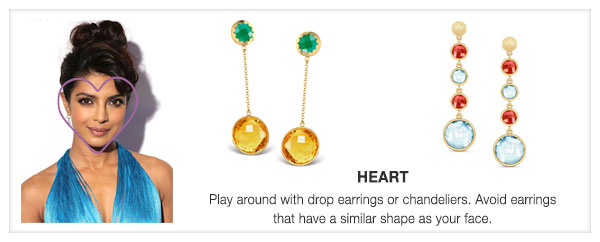 Highlight your unique heart-shaped face with a pair of drop earrings or chandeliers. In fact, don't be afraid to go as low as your shoulders, the longer the better! However, be careful to avoid earrings that have a similar shape to your face or are too short. Priyanka Chopra, Cheryl Cole and Gwyneth Paltrow are some of the fashionistas with a heart-shaped who are nailing their bauble looks.
Carat Lane Pick: Vale Earrings and Triumph Earrings
SQUARE SHAPED FACE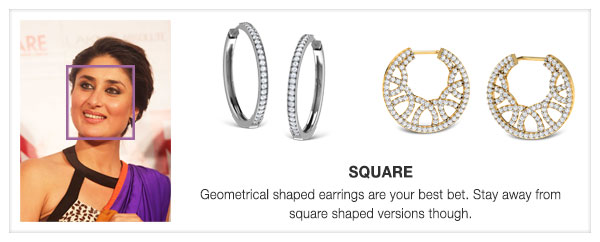 One of the only face types that can carry off geometrical shapes effortlessly is a square shaped face. Hoop earrings do wonders for this kind of face type as can be seen on Kareena Kapoor on numerous occasions. Angelina Jolie and Demi Moore are also veterans in choosing the right accessories to keep the focus on their interesting face type. However, keep in mind to avoid square shaped earrings on any occasion.
Carat Lane Pick: Swirly Lotus Hoop Earrings and Jazz Hoop Earrings
DIAMOND SHAPED FACE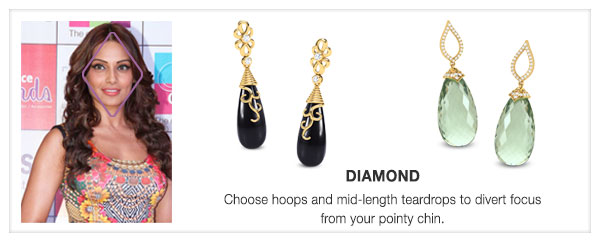 The goal with a diamond shaped face is to draw the attention away from the pointy chin. Stick to gentle curvy shapes such as hoops and mid-length teardrops to soften and flatter your sharp features. Bipasha Basu, Audrey Tautou and Elizabeth Hurley are some of the stunners who have diamond shaped faces.
Carat Lane Pick: Diya Green Amethyst Drop Earrings and Swirl Black Onyx Drop Earrings
 So now that you know what works for you, time to bring out your earrings!