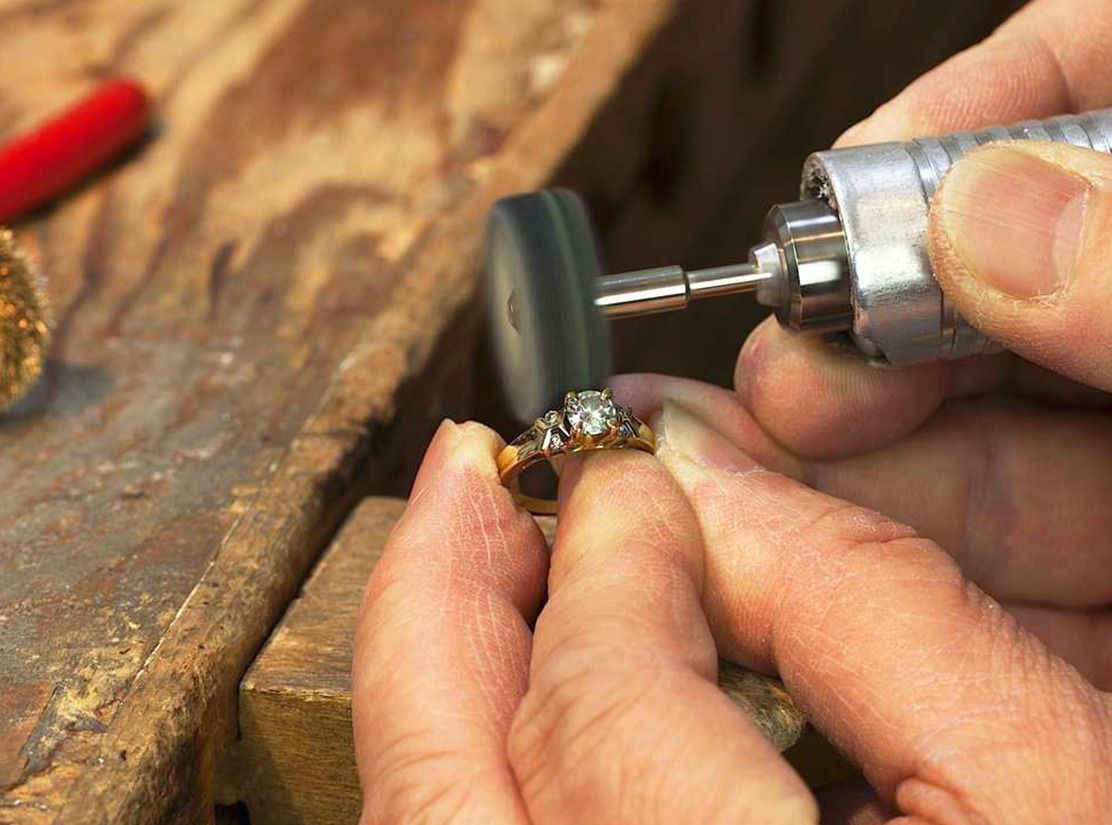 13 May

Expert Speak: Demystifying Gold Wastage and Making Charges

Gold is among the most loved precious metals in the world. It's timeless, versatile and always expresses your personal style. But how well do you know about latest gold jewellery wastage or making charges? What things should you keep in mind while buying gold ornaments? Intrigued?
Here's an excerpt of our conversation with Keshab Sengupta, Head of Manufacturing at CaratLane, on everything you need to know to understand gold wastage and making charges:
First things first
Karat is a measure of the purity of gold (NOT Carat, which is a measure of the weight of diamonds). So while 24KT is considered pure gold it is too soft to make any jewellery out of it. Metals such as copper, silver, cadmium etc. are hence added to make it strong and shine and with the desired shade. Based on how much extra metals are added, the Karat value of the gold reduces to 22KT, 18KT, 14KT or even 10KT.
For instance, 18KT gold is 75% pure and 22KT gold, the most valuable for making jewellery, has 91.6% purity. And this is what is called 916 gold (symbolizes 91.6%). In order to make sure that the jewellers actually sell 91.6% pure gold (when they claim to sell 22 carat gold), the Bureau of Indian Standards (BIS) made it mandatory to emboss a hallmark on all standardized gold jewellery. And such a jewellery is known as a BIS Hallmark jewellery.
Understanding making charges
As explained, certain metals are added to pure gold to make it tough and good enough to craft jewellery. This is the first level of added cost to the making process followed by the actual making charges to convert the gold bars or blocks into beautiful jewellery patterns.
The making charges is therefore the cost of converting raw gold into jewellery. This is usually expressed in Rupees per gram of gold. This varies from a type of jewellery to another, a certain category of jewellery to the other and also from one jeweller to another.
The calculation therefore used to arrive at price of gold ornament is:
Price of gold ornament = Price of (22KT or 18KT) gold X (Weight in gms + Wastage) + Making Charges + VAT.
So what's wastage?
The goldsmith or craftsman creates handmade gold jewellery by melting gold, cutting and shaping it into tiny pieces and joining them together. In this process there is a certain quantity of gold that is wasted. Jewellery that is manufactured by machines, like chains and bangles, predominantly used for everyday wear leads to lesser wastage. On the other hand, studded jewellery that is crafted through the casting method tends to result in a higher wastage of gold. Irrespective, wastage is not really all waste as of course, the goldsmiths will actually collect or retrieve most of the gold, minimising the actual wastage!
'Wastage' is often expressed as a part of the costs by traditional jewellers in terms of 'percentage'. And the wastage charges typically vary from 3% to 35% with most traditional jewellers in India.
In addition, if your jewellery has any precious or semi-precious stones and pearls, that cost will be added up as well.
Using Caution
As a smart buyer, you may keep the following things in mind when you deal with traditional jewellery shops:
While buying studded gold jewellery, jewellers may weigh the entire piece and charge for it. However, in case of exchanging the piece, jewellers tend to deduct the stone weight as impurity from the total value. Let's assume, these stones weigh 10% of the total weight of the product, hence, at the time of exchange you would be paying 10% extra. However, certain jewellers do provide transparency on the net weight of each product. You need to be aware and buy from the right jeweller
Most jewellers offer customers a period of about one week to exchange their products, if they are not satisfied with the design or have size issue. This exchange of jewellery, allowed within one week, is on the bill value. However, post that week, if the customer opts for an exchange the valuation will be done as: Weight X Rate. The customer will therefore lose out on the making charges. Choose a jeweller who offers a minimum of one month for exchange with full value
Check for the BIS hallmark on the inner or back side of each of the pieces you are buying