22 Apr

FALL FOR GOLD

Look beyond its erstwhile traditional avatar.

You probably already know that we at CaratLane are rooting for gold at its Un-Nostalgic best. A far cry from its preconceived traditional avatar, gold jewellery's decidedly modern rendition is unusual, unexpected, and unapologetic. So it's only fair that you style it in hitherto unimaginable ways. Think beyond wearing your gilded baubles with just those saris and anarkalis. It's time to get a little more inventive.

Not sure how to be the ultimate golden girl? We break down some winning looks for you.

Look #1: Shirt up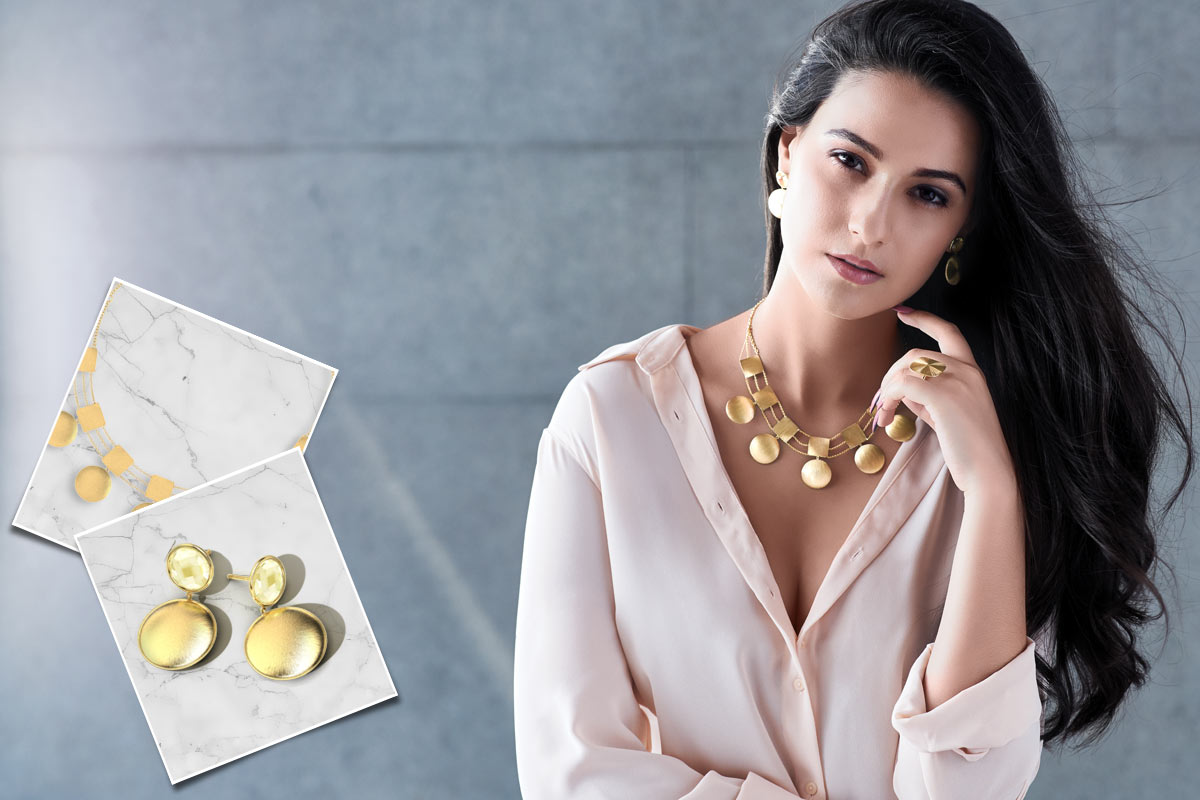 There's nothing like a classic shirt and jeans combination to get you through those 'I don't know what to wear' days. Add some sparkle to this look with a statement gold necklace and oversized earrings to match. Keep your make-up minimal.
Get the look: Kacie Stamped Necklace and Darby Stamped Drop Earrings
 Look #2: Pretty in pink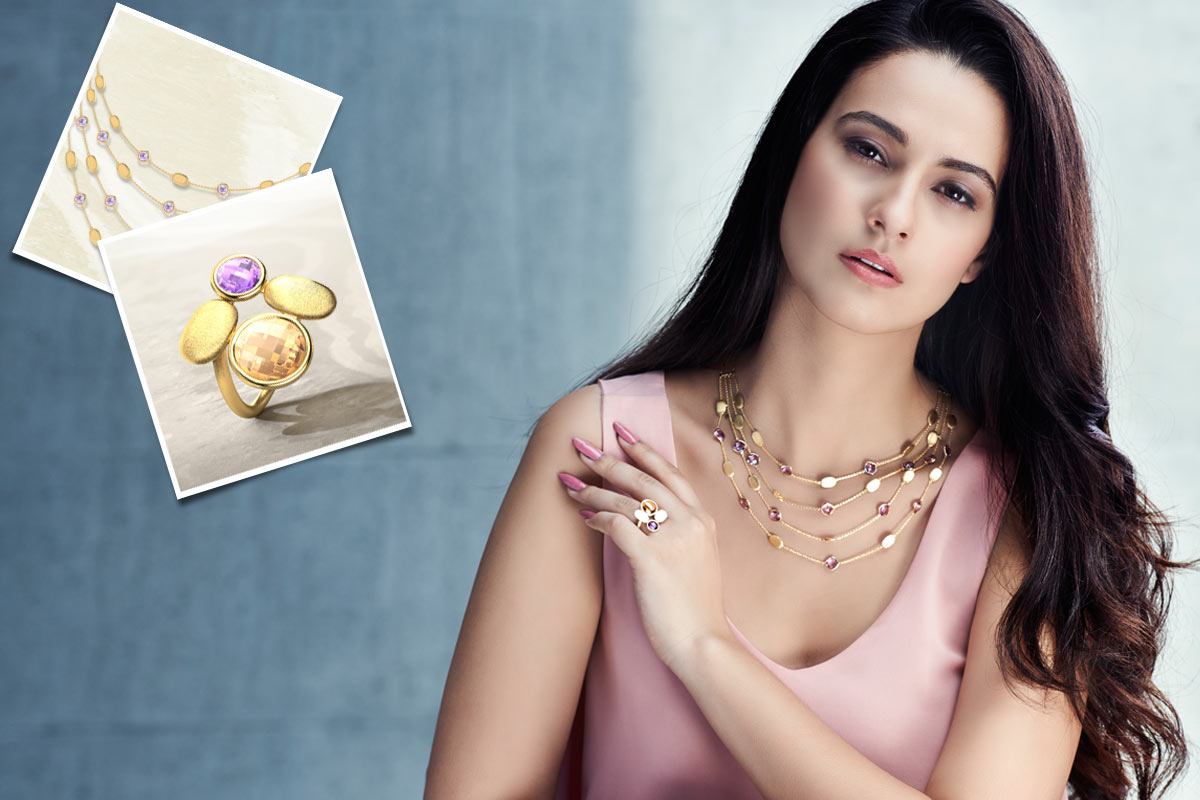 Whether a layered blouse or a breezy maxi dress, a girly-girl look can be given additional feminine charm with a spot of gold jewellery. Opt for gilded pieces spruced with gemstones when you don't want anything too high-shine.
Get the look: Sandy Stamped Necklace and Harriet Stamped Ring
 Look #3: Pret and preppy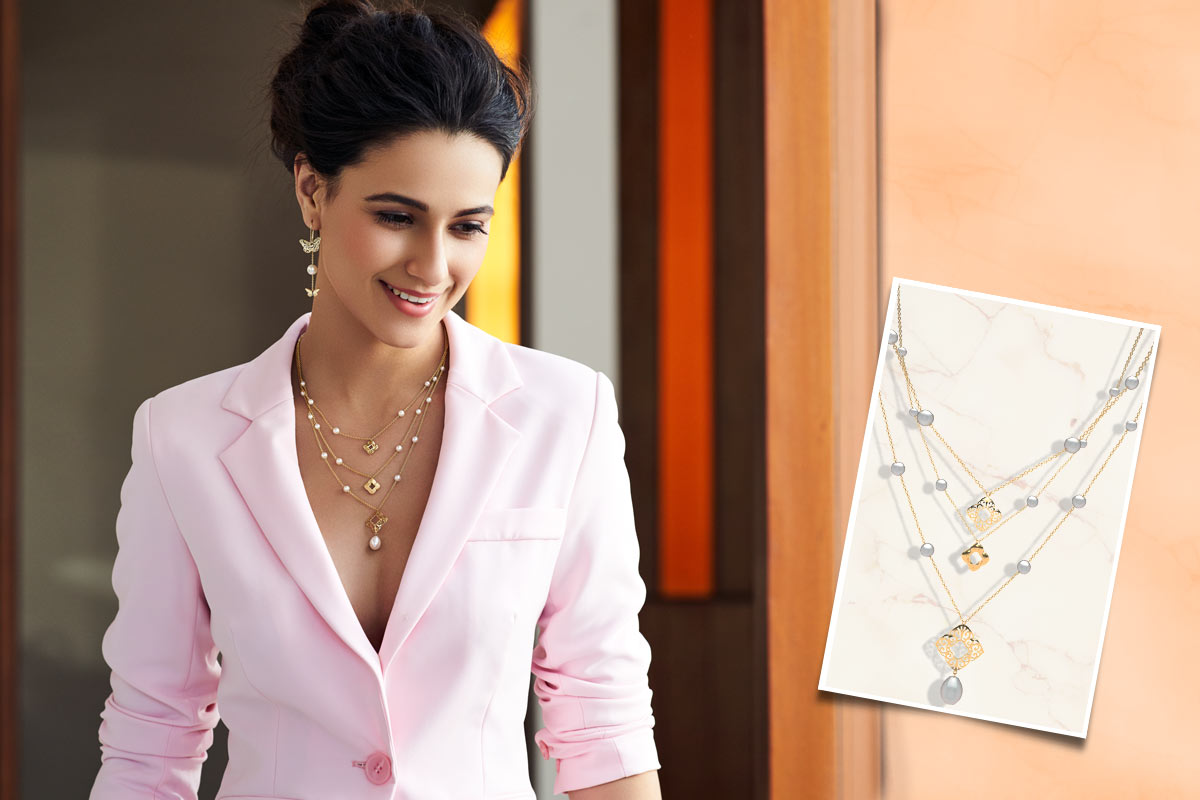 Think your androgynous pantsuit needs to be devoid of all frills to mean business? Think again. Soften this boss lady look with gold jewellery—a layered necklace and delicate danglers—as you climb up the corporate ladder.
Get the look: Jasmine cutout sui dhaga and Nelia cutout necklace
Look #4: Beach bum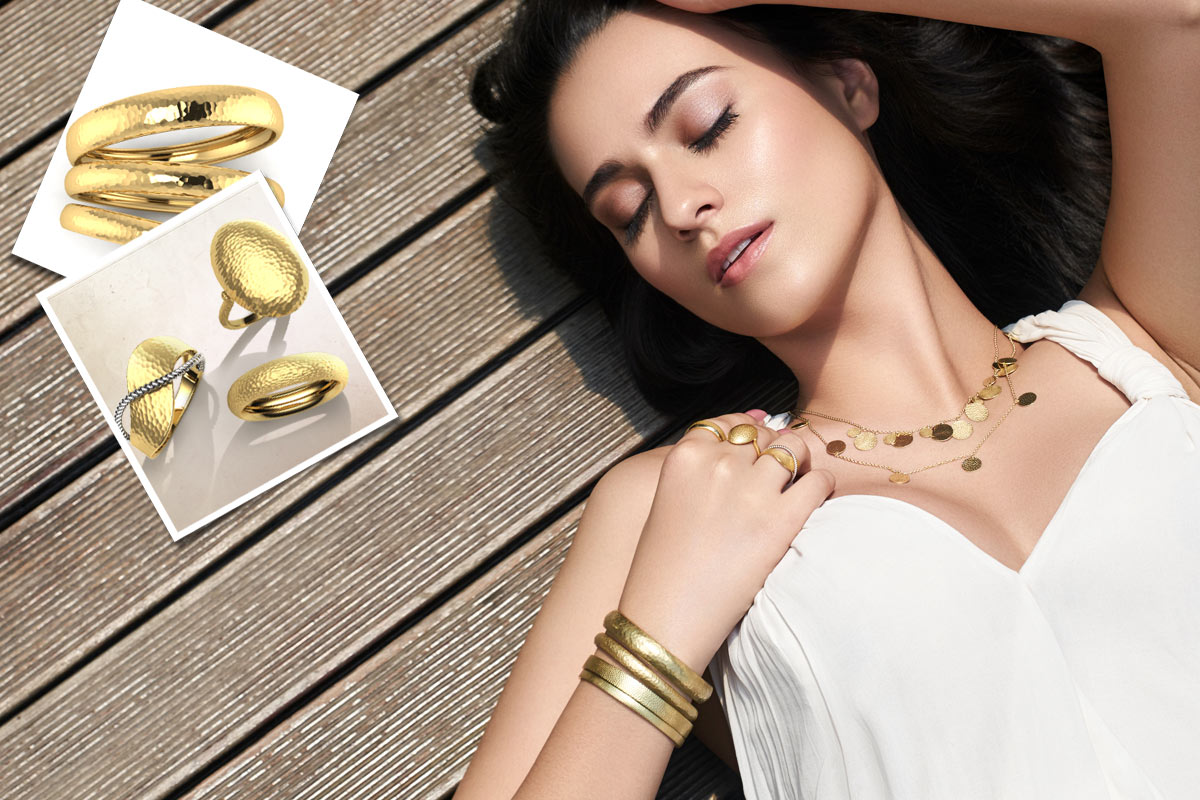 Beating the summer heat lounging by the pool or lazing on your favourite beach? Look glamorous as you do so. Accessorise your trendy white swimsuit with delicate gold necklaces and stackable bangles to turn some heads.
Get the look: Georgina hammered necklace, Chas hammered necklace and Hammered bangles
 Look #5: Urban fashionista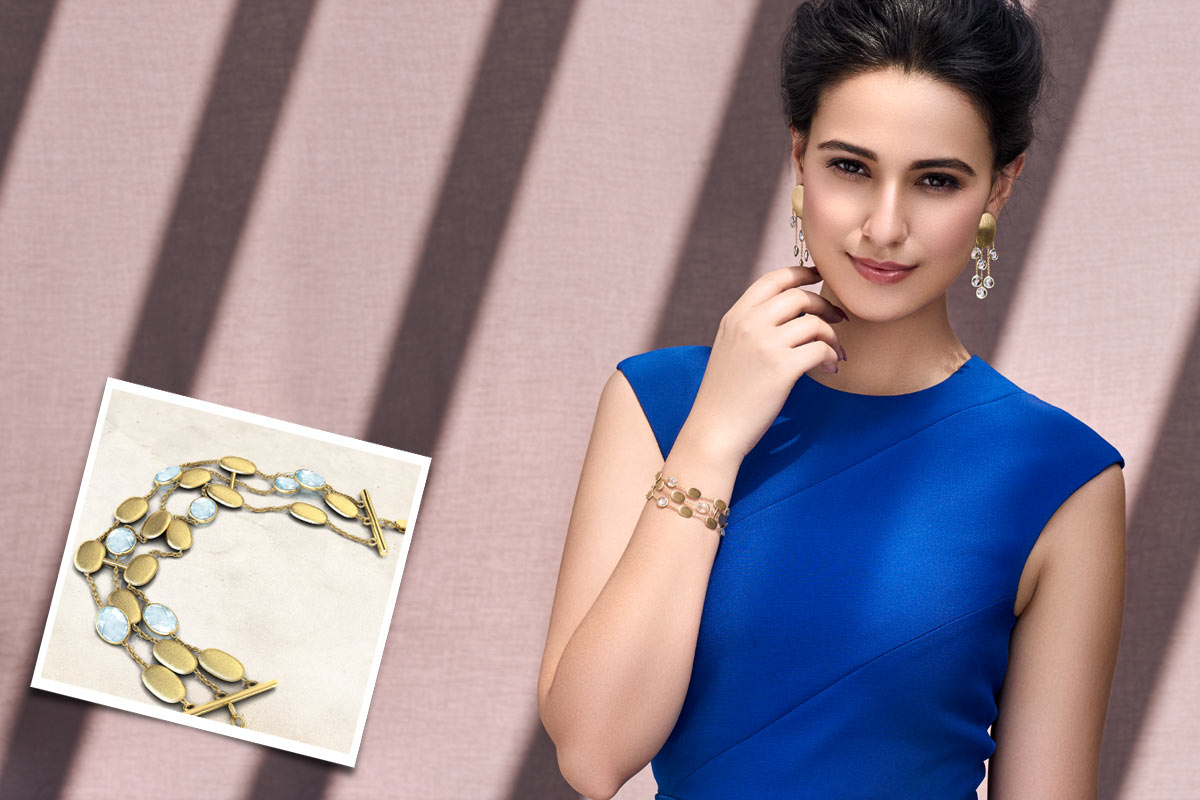 Whether you're juggling client meetings or are looking to take your sheath dress from day to night, gold jewellery can come to the rescue. Up your city girl style by adding drop earrings and a bracelet to your solid-coloured dress or jumpsuit.
Get the look: Dana stamped drop earrings and Galia stamped bracelet
 Discover gold jewellery that's equal parts modern and wearable here.