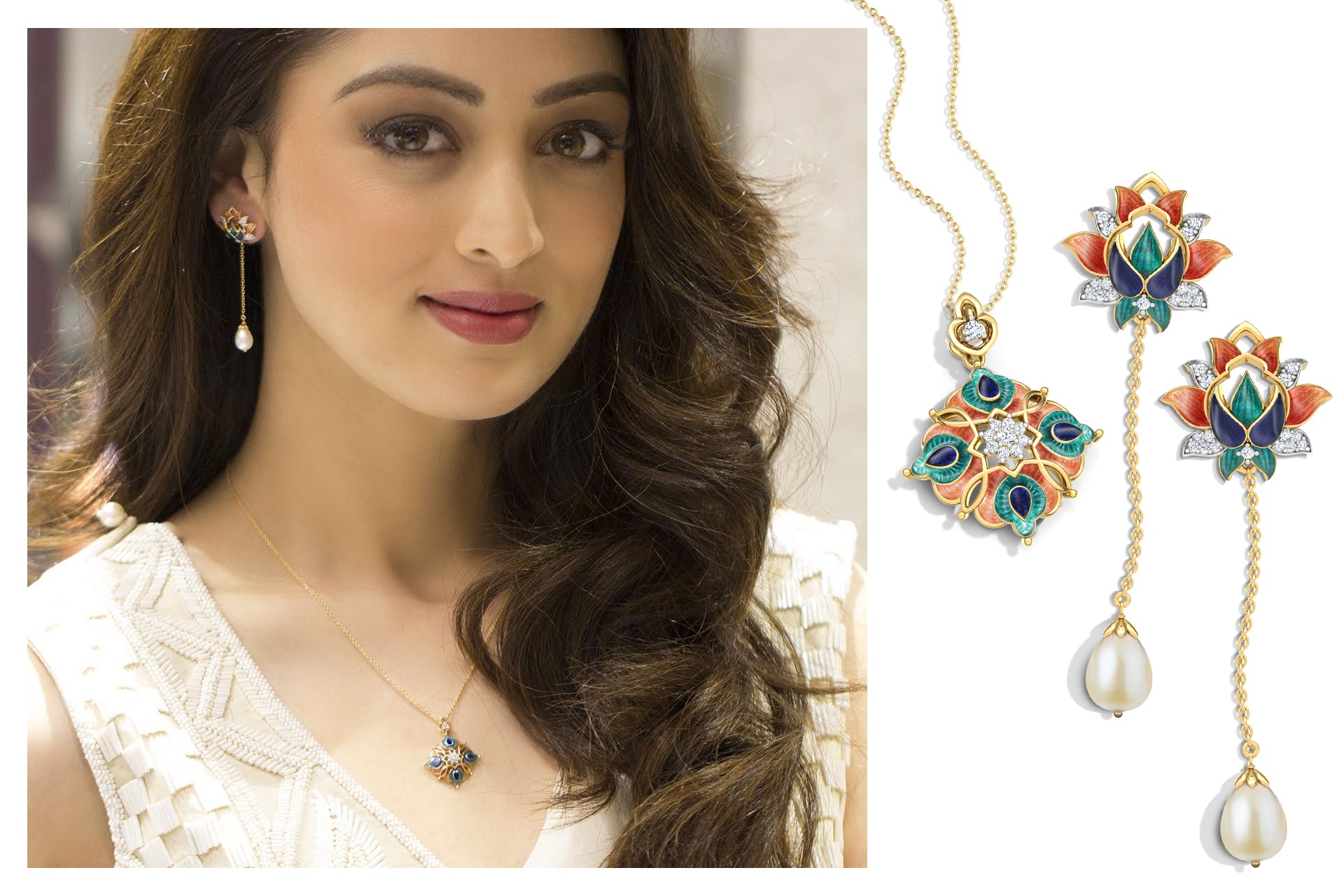 28 Aug

The Kashmir Experience with Sandeepa Dhar

We invited Sandeepa Dhar, an award-winning Bollywood actress to a special Kashmir themed preview of it's latest collection 'Noor-e-Kashmir' on 24th August 2018 at it's High Street Phoenix Mall store, Lower Parel, Mumbai. True to the theme of the event, the attendees were served with warm Kashmiri Kahwa tea and dry fruits for the wholesome experience.

Sandeepa attended the event, looking drop dead gorgeous in a white gown which beautifully complemented the Noor-e-Kashmir ornaments. "This collection and its lively colours remind me so much of the beauty of my hometown, Srinagar " she remarked while trying on the Kashmir inspired jewellery. " When CaratLane invited me to the preview, I was very excited to see how they have translated the colours of Kashmir into jewellery. And I must say, every single piece in the collection does justice to the name!"

"The use of pearls and diamonds makes the design look very elegant. it's just perfect for everyday wear as well as special occasions" said Sandeepa, while hinting at her favourite jewel from the collection – The Fahima Lotus Drop Earrings.

Noor-e-Kashmir is a celebration of the vivid colours that make Kashmir and includes a stunning gradient of blue, green and saffron. Motifs like Chinar leaves, parrots and tulips in gold and enamel,  bring out the Kashmiri allure with each design. Conceptualised by our designers and crafted by our master craftsmen, the beauty of Kashmir is immortalized in vibrant enamel. This collection is our tribute to the Valley untouched by time.