15 Oct

Play Safe with the Right Jewellery

Accessorizing yourself with the right jewellery is the key to accentuate your style. Take advantage of your physical attributes including your complexion while wearing any attire or jewellery. More than choosing exquisite piece of jewellery, it is necessary that you buy jewellery that compliments your skin tone and physical appearance.  

Determining your skin tone is not a daunting task either. Locate any body area where veins are visible, the wrist serves the purpose. Based on the colour of the veins, skin tone is generally classified into cool, warm and neutral.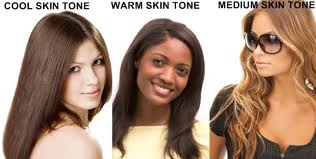 Cool Skin Tone:
If you identify bluish coloured veins and pink or rose red undertones, then you have a cool skin tone.
Warm Skin Tone:
Green veins and yellow or yellow or golden-apricot undertones define warm skin tone.
Neutral Skin Tone: This is characterised by predominant pink, yellow or olive undertones.
Jewellery that match your Skin Tone

Cool:
You can play it safe with white gold, platinum and silver jewellery. Diamonds and pearls work best, while the meal can be complemented with gemstones of pink, purple, blue, red and magenta.
Warm:
Choose gold jewellery or gold-toned pearls over white gold or platinum. Gemstones with earthy tones like brown, orange, green, yellow, peach and turquoise are good choice.
Neutral:
Lucky for you! Gold, platinum and white gold can be worn but try to avoid too much yellow and too much blue. Gemstones in white, green, rose pink, brown, soft grey can all be worn without any hesitance.   
It is a given that all of us love precious metals. However, be a little cautious in knowing what looks best on your skin. From gold and white gold jewellery to gemstone and solitaire collection, CaratLane.com stocks a wide variety of jewellery that is perfect for every occasion.