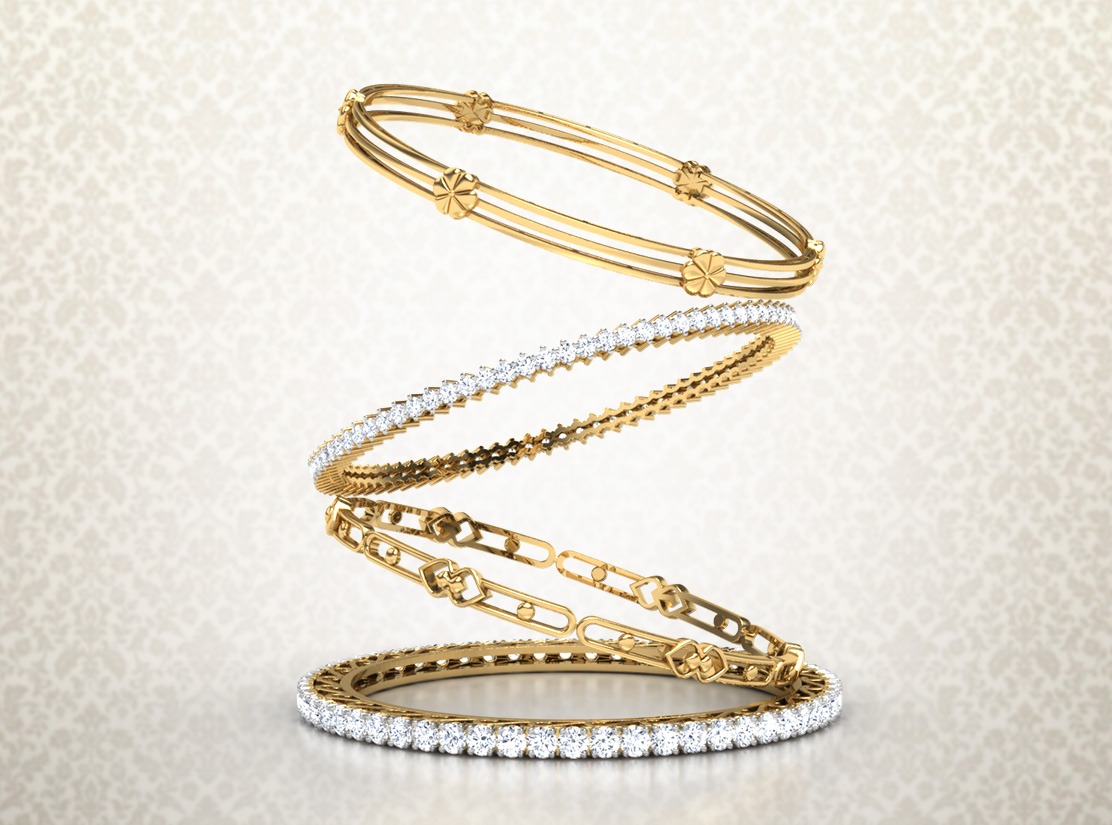 10 Apr

Bangles: Why Do Indian Women Wear Them?
The Significance of Bangles to an Indian Woman
Worn for their beautiful designs and auspicious significance, bangles hold special importance in the Indian culture. They're a popular ornament among women across the country and the religions here. Go to a market and you will find women of every faith, whether Hindu, Muslim, Christian or Jain, all strolling through shops selling these colourful bands that brighten up the wrists.
Marital Significance
Bangles are particularly significant to married women. In the same way, a ring holds certain meaning to a western world bride, Indians associate bangles with matrimony.  It is obligatory for would-be- and newly-wed brides to wear bangles made of glass, gold or other materials, depending on which part of the country they belong to. This custom is essential as it signifies safety, love and luck in the marriage.
Bridal Bangles Across Different States
In Northern India, Punjabi brides wear ivory and red bangles called chooda. They are supposed to wear them from the time of their wearing for a minimum of 40 days depending on family customs.

Rajasthani and Gujarati brides wear ivory bangles as part of their tradition.

In Maharashtra, brides wear green glass bangles in odd numbers. They wear them along with thin and thick gold bangles called patlya and kadas.
Bengali brides wear a conch shell bangle along with a red coral bangle which they call shakha and pola.
In Southern India, gold is considered very auspicious. Brides here wear gold bangles along with green ones too.
The Relevance of Colours
Red bangles signify energy.

Green bangles imply good luck and prosperity.

Yellow bangles are symbolic for happiness.

White bangles mean new beginnings.

Orange bangles signify success.

Silver bangles denote strength.

Gold bangles represent good fortune.
Despite these traditional significances, women love their bangles in all forms, from a thick kada to a strappy bracelet. You can find such varied kinds of bangles on caratlane.com.
(Visited 716 times, 2 visits today)