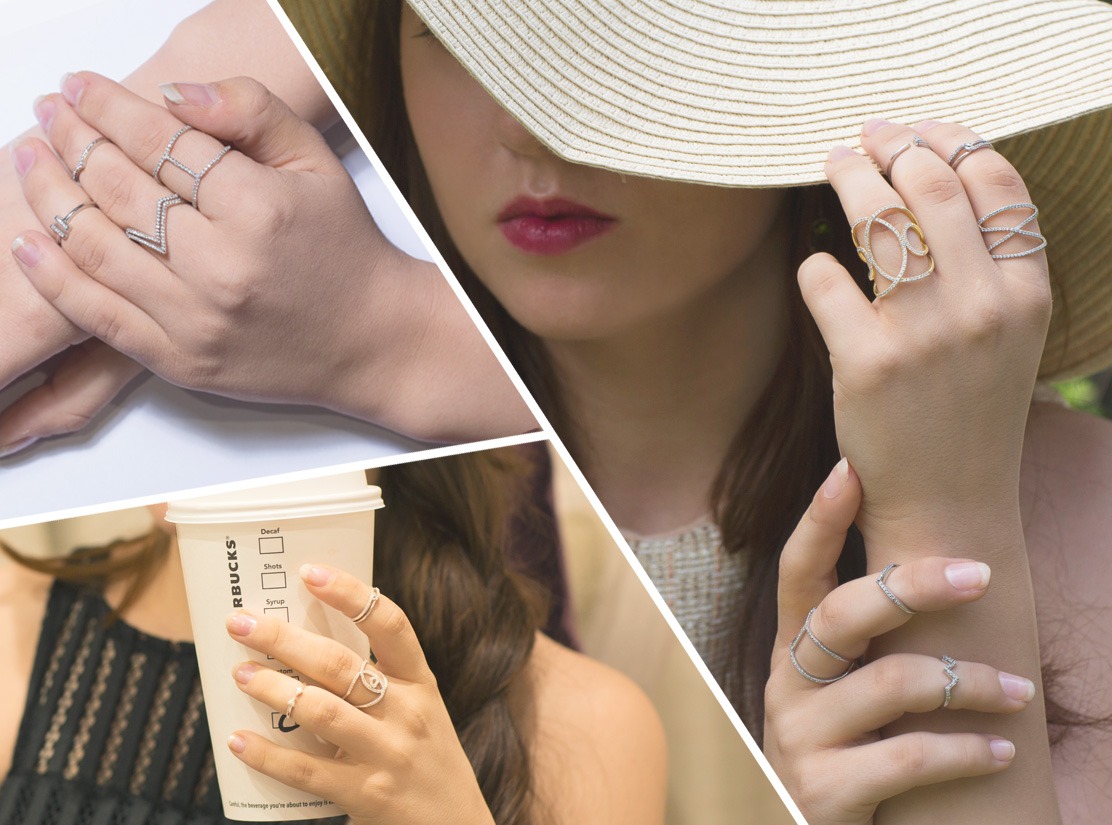 20 Jul

The ring styles we're crushing on this season!

And you will too

A ring is a sureshot way to elevate your repertoire without trying too hard. They are statement making, but effortless at the same time. We round up two styles that are stealing the show and you need to give a nod to them, pronto!

Midi Rings

Midi rings are made to fit the portion of your finger above your knuckles. Sounds like a rap? They are the perfect stackers and can complement both day and evening looks. Usually simple or studded with tiny precious gems, spikes, arrows, hearts, flowers, they are equal parts quirky and cool! The likes of Rihanna, Kristen Stewart, Angelina Jolie and Sonam Kapoor are fan girls. Need we say more?

Wide Rings

Wide rings are rings that are worn below the knuckles and can come with statement jewels or precious stone bodywork. Geometric silhouettes are the latest trend in wide rings. They fare well as standalone pieces or stacked, and make for chic conversation starters. Versatility is their middle name! For instance, gladiator rings are wide rings with an 'X' formation and combine goth with rock and roll — making them perfect for a concert night as well as a dinner date. Celebrities seen sporting wide rings include Scarlett Johansson, Nicole Kidman and Jennifer Aniston.

Stacking them together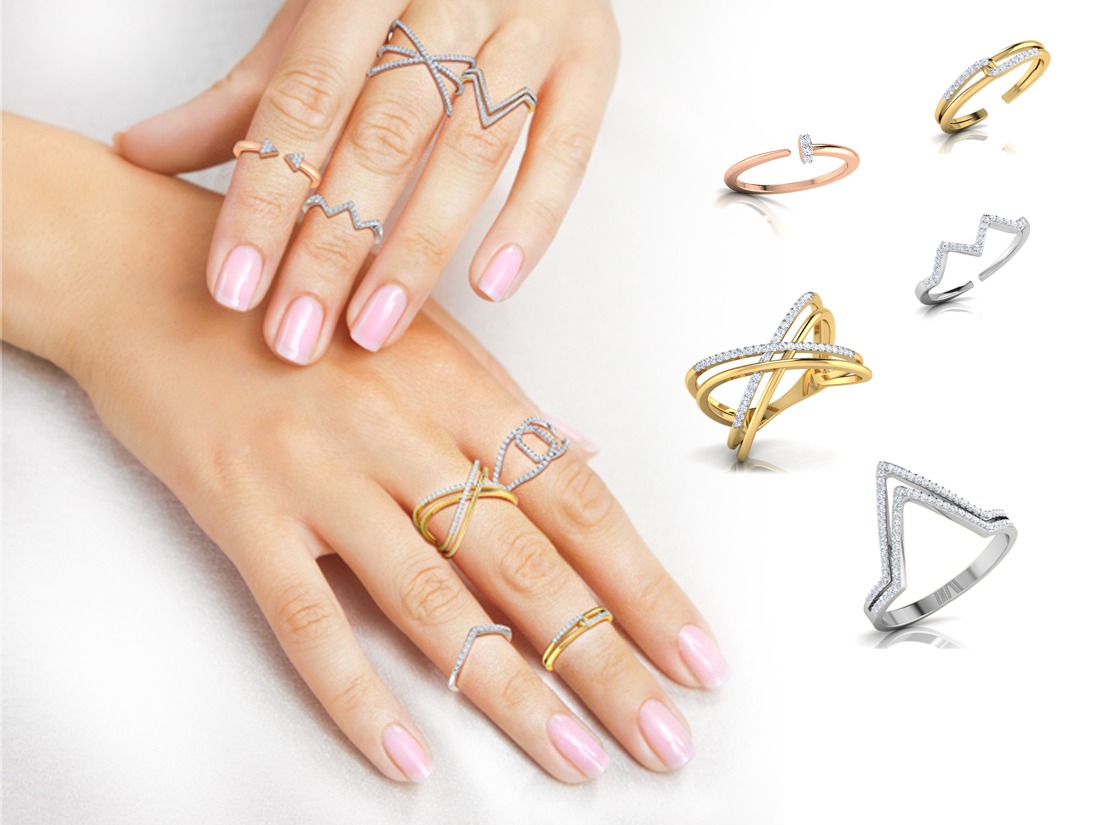 In the spirit of 'twice as nice' we suggest stacking these two together for the ultimate style statement! What's the mantra to do so like a pro? We have you sorted with five tips:
When opting for plain encrusted midi rings, balance is key. Mix up the number of rings on each finger alternating between less and more.
When opting for statement midi rings with motifs, less is more. Stick to a ring for each finger.
If all of your rings are the same metal tone, throw in some variety in size and motif.
Or play around with metal tones by stacking on a single or two fingers with alternating gold, silver and rose gold wide and midi rings.
Remember, intuition is key. Dig into your own personality and don't be afraid to play outside the rulebook as long as you're being true to yourself!
Shop our collection of midi rings, wide rings and other finger rings online here.
(Visited 1,163 times, 2 visits today)