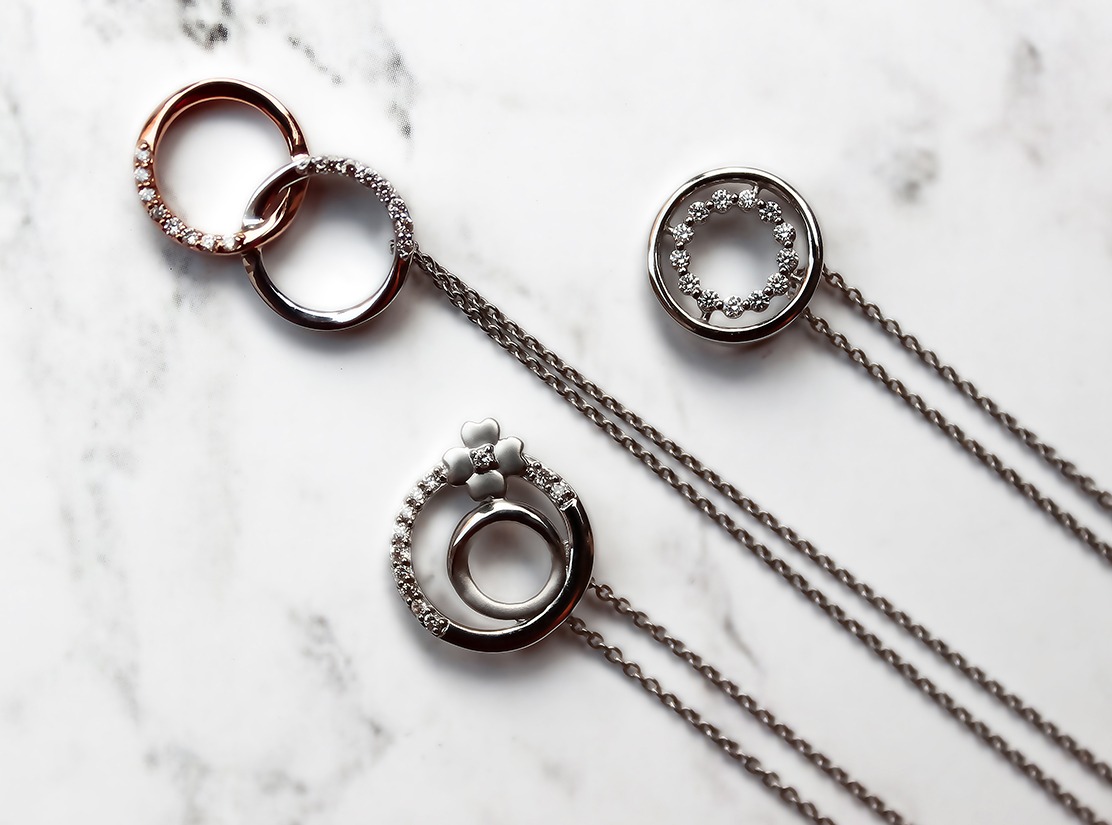 23 Nov

3 Ways to Style Your Minimalistic Pendants
When worn on its own with a chain, a delicate pendant is an epitome of minimalism. It's chic, elegant and timeless but that's not all you can do with this dainty little accessory. Pendants come in different shapes and styles. Diamond pendants, gold amulets, lucky charms, pendants with engravings, there are so many to choose from! Put their versatility to test and turn them into your style statement.
Here are some ideas to get you started-
---
Stack 'em up
Revive your old pendants by stacking them in multiple chains. You can layer your minimalistic pendants in various combinations for a chic, carefree look. For instance, you can mix metals colours like the two-toned Debra Love Link Pendant and layer it with the Cherish Platinum Pendant.
Pair it with a long necklace
A long delicate necklace has a very feminine appeal to it. Skip the short chain and pair a dramatic pendant like the Circo Dame Platinum Pendant with a longer necklace to create an elegant look.
Wear it backwards
Yes, you heard that right. It's not the newest trick in the book, neither the oddest (Nicole Kidman, Jennifer Lawrence and a lot more have already done it) but it is a fresh way to wear your minimalistic pendants.
(Visited 514 times, 2 visits today)