03 Jan

Birthstone of the month – Garnet

A very happy new year to everyone!

2010 has been a wonderful year for us, and we have exciting plans for 2011.

We have kick-started January with a new birthstone collection featuring red garnets. In terms of colour, garnets are to rubies what peridots are to emerald. A predominantly evening shade, garnets are mellow, quiet and lovely when set for casual jewellery styles.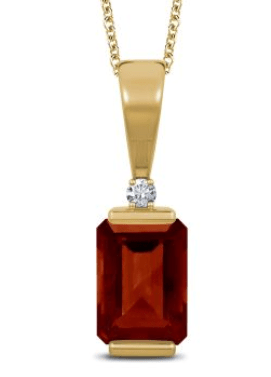 Metro diamond & garnet pendant in 18K yellow gold
Wear Garnets with earth shades to bring out their warmth and depth. Think of pale ivory, ochre and similar hues. Silks are fine, but make sure you pick quiet colours.
Our collection includes some interesting and unusual arrangements of this stone that we are sure you'll enjoy.
View the entire collection
here.

(Visited 119 times, 1 visits today)