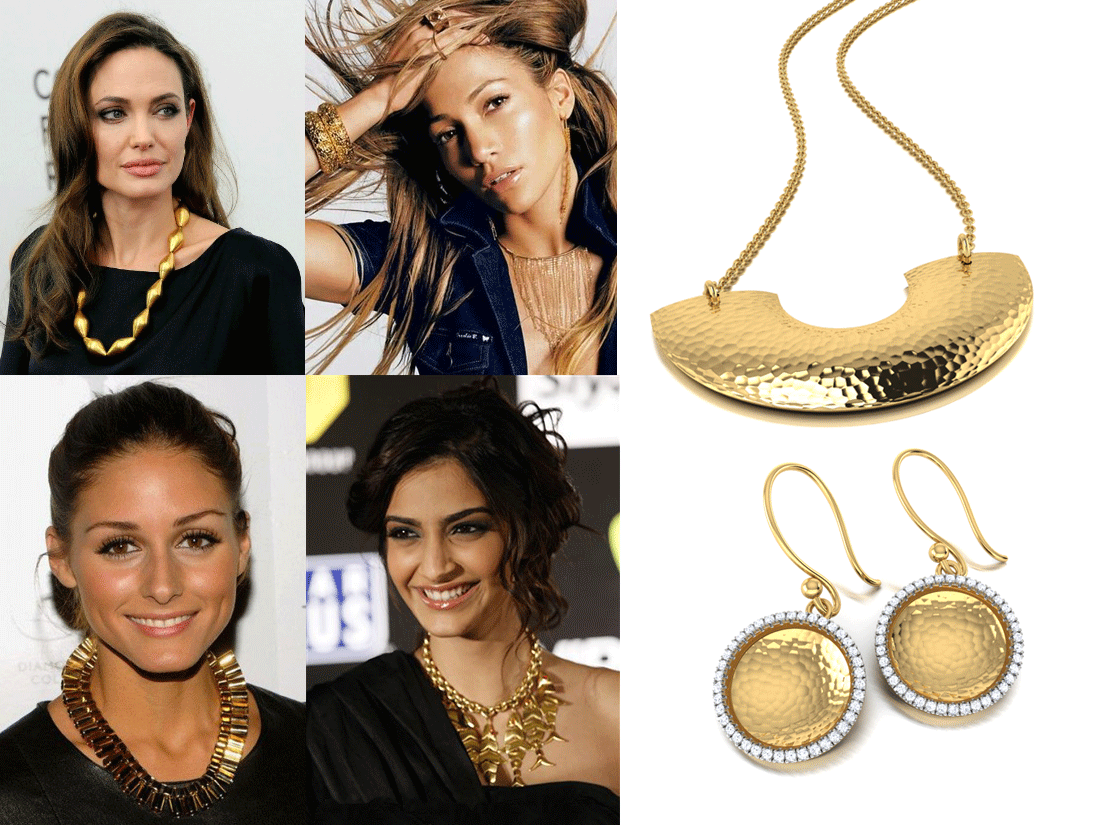 07 Apr

BOLD IN GOLD

'Go bold or go home' is the only way to be when it comes to gold jewellery.

Think gold jewellery is strictly reserved for wedding season or pujas at home? Think again. There is a new wave in the world of jewellery and it ushers with itself a bolder, fresher approach to gold.

Gone are the days when gold baubles would strictly be associated with all things traditional. Leave those nostalgic references in the past. It's a bold new gilded world. Think high fashion, think high-octane and think unabashed chic. Move out of your comfort zone and opt for gold jewellery that's decidedly contemporary. Then go ahead and style it in previously unimaginable ways—with a black jumpsuit for a night-out, a printed shirtdress for a music festival or with those flirty shorts when on holiday. The options are limitless.

Need some more inspiration? Simply turn to fashion icons like Beyoncé, Rihanna, Jennifer Lopez and closer home, Sonam Kapoor for some cues. Statement gold necklace is definitely trending and it's a style you should definitely get on board with too. Loop earrings and beaten gold pieces won't disappoint nor will gold mixed with black.

As you prepare yourself for a new season, don't be afraid of some high-shine. Time to shine brighter than the sun!