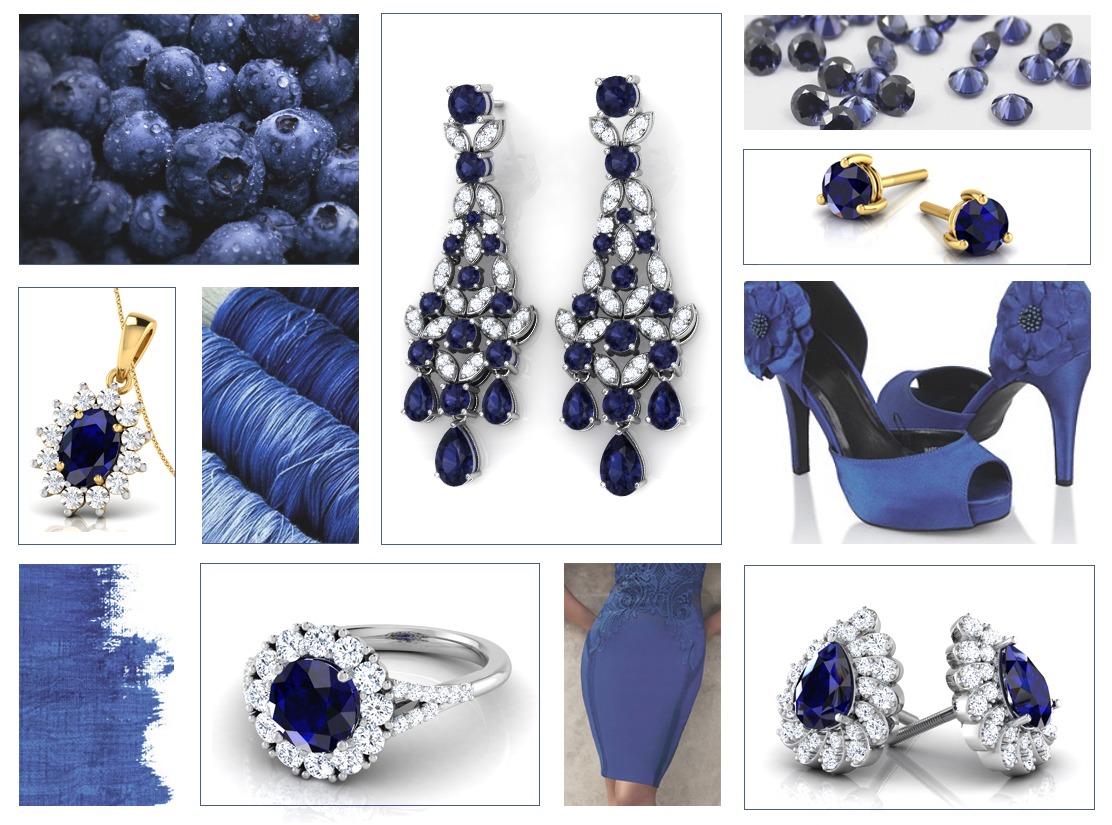 02 Sep

Everything you need to know about the September birthstone – Sapphire

We're talking about sapphires.

Truth be told, people born in September are some of the most sincere and hardworking people around. Who told us? September's sultry gemstone, sapphire herself. If you didn't know that this lovely gemstone was your birthstone, here's a chance to know her unusual qualities better.

Sapphire is gold: Not literally! But the blue of sapphire is so deep that it is used as the gold standard against which other blue gemstones, including topaz, are compared.

Sapphire is queen of the blues: When professionals use the term 'sapphire', they are referring to blue sapphires, which is the most popular colour for this gemstone.

Sapphires are loved by royalty: A gemstone loved by royalty for long, sapphires became popular once again in recent times when Prince William popped the question to Kate with his mother's diamond studded sapphire ring.

Sapphires are sincere: According to ancient mythology, sapphires bring faithfulness, loyalty and peace to their wearers, making them ideal  engagement rings. When in 1215, Pope Innocent III instituted a waiting period between engagement and marriage, the sapphire ring was believed to tell if a wearer was truthful.

They are fiery: The word sapphire is believed to derive from a term meaning 'beloved to the planet Saturn', in different languages. For reasons unknown, our ancestors believed this sultry gemstone was related to the fiery planet!

Sapphires are native to certain regions: The most famous sapphires are found especially in Kashmir, Myanmar and Sri Lanka. No wonder, because they're as beautiful as the Kashmiri landscape.

Sapphires are flower children: A rare orange-pink variety of sapphire, found only in Sri Lanka, is called padparadscha. 'Padparascha' is the word for lotus flower in Sinhalese. These are more expensive than blue sapphires.

Sapphires can go undercover: In very rare cases, some sapphires can exhibit different colours under different light. This colour changing sapphire is blue in natural light and violet in artificial light.

They are therapeutic: Ancient folklore had that sapphires could cure mental illness and made perfect anti-depressants.

Sapphires and rubies are siblings: Only different in colours! Sapphires are the blue, yellow and pink versions of the mineral corundum, while ruby gemstone are the red version. Yellow Rings are stylish enough to have on any occasion.

Find the perfect blue piece for you here and Explore other gems online.