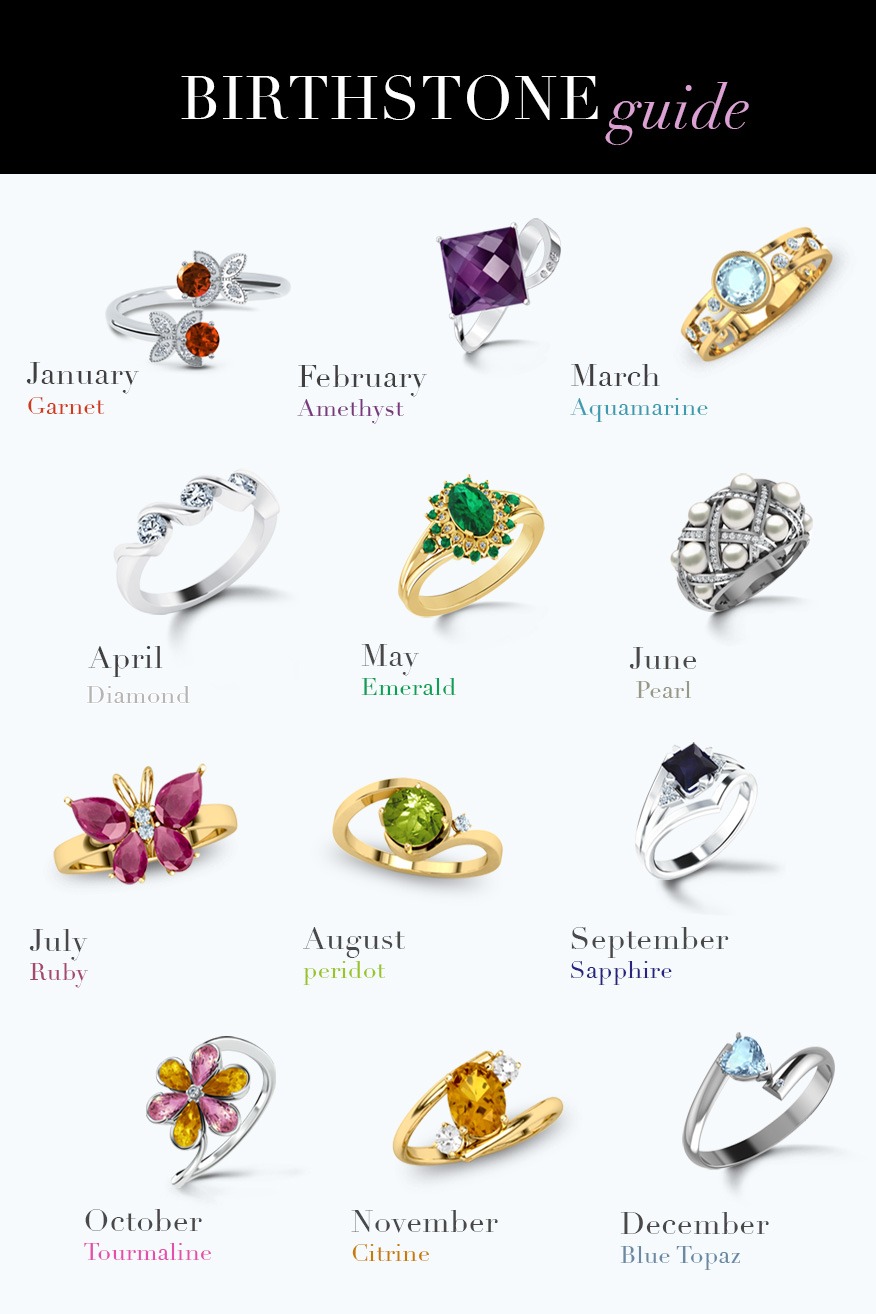 30 Apr

WHAT'S YOUR BIRTHSTONE?

Read on to know what your birthstone means. And then go on to find your perfect match only on CaratLane.

Star gazer or not, there's no denying that horoscopes, astrology and numerology et all are interesting topics indeed. For those who believe in them (that's us, for sure!) they provide a window into your personality and who you are. Birthstone, a gemstone to symbolise the month you were born in, definitely fall under that purview. Do you know which one is yours or what it really means? Well, we've got all the answers for you!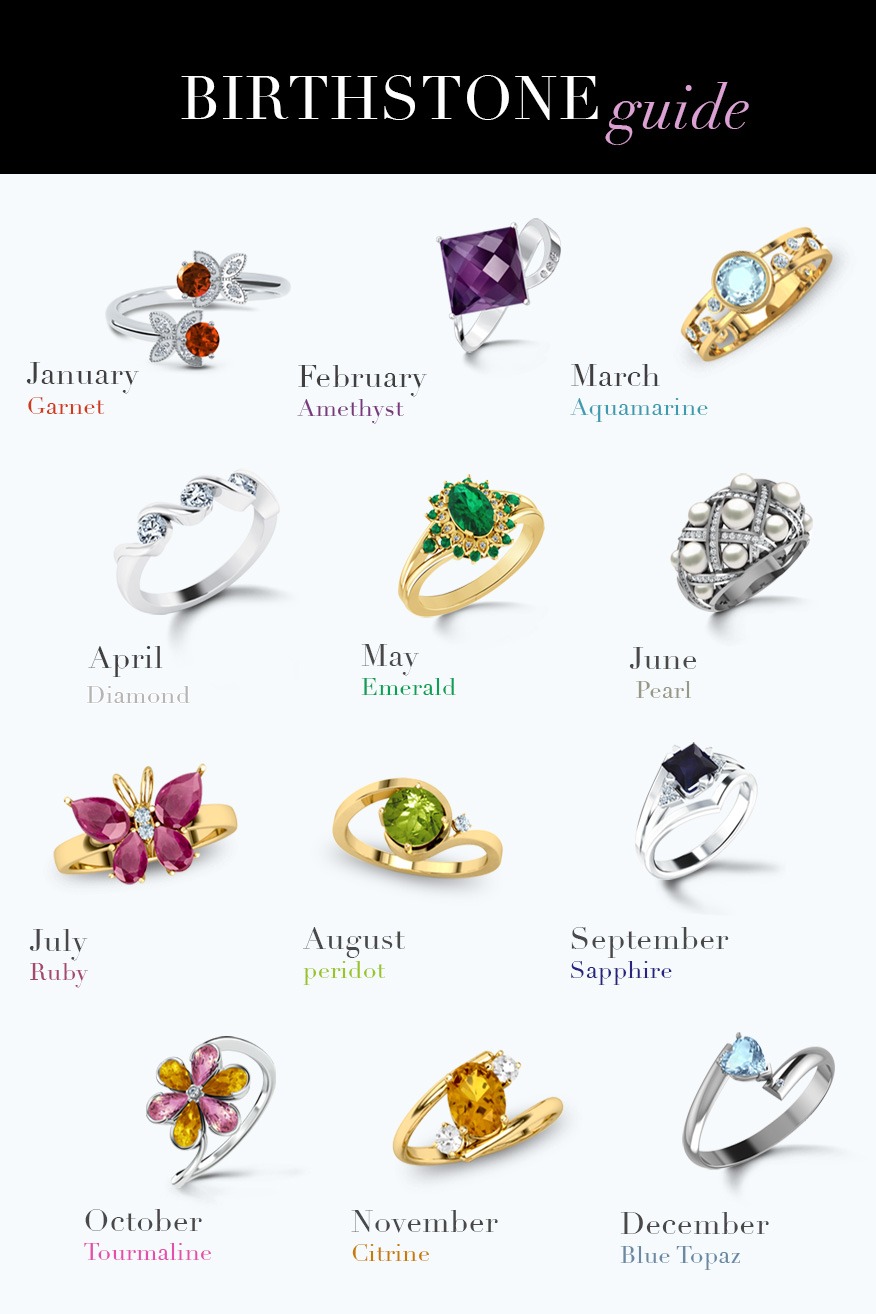 January: Garnet
The garnet stands for constancy is especially preferred to keep the traveler safe during voyage. Safe to say, it's best to stick with January borns people while trekking! Wink. It causes a boost in self-image, will power and energy levels.
February: Amethyst
This stone signifies sincerity. The Greeks thought it kept them safe from intoxication. Probably a good idea to wear it before having a couple of drinks, what say? And here's another interesting fact: The Pope always wears an amethyst ring.
March: Aquamarine
Aquamarine is a symbol of courage. It's attributes include reawakening of married love and overall increase in your happiness.
April: Diamond
Not that a lady needs a reason to splurge on diamonds, but the April woman just got another very valid one! It is a symbol of everlasting love, trust, innocence, courage and invincibility.
May: Emerald
The emerald will do more than just turn them green with envy. It stands for growth, wisdom, prosperity and fertility. The stone was a favourite with Cleopatra, no wonder May born females are treated like princesses.
June: Pearl
Pristine, pure and posh as ever, pearls are all about promoting chastity, modesty and stable marriage relationships. It is also symbolic of the purity of Aphrodite, the goddess of love.
July: Ruby
The passionate 'King of gems', the fiery red ruby signifies love and exemption from doubts. Wear it if you think your partner is cheating on you and if you wish to attract good luck and good friends.
August: Peridot
It has been famously said that, "The August-born without this stone,`tis said, must live unloved and lone." It is believed to ward off evil, enchantments and depression.
September: Sapphire
The royal Sapphire is best known for wisdom, dignity, loyalty, serenity, faithand for being a firewall against evil.
October: Opal or Tourmaline
'Opalus' means precious jewel, which stand true in the case of an October born. Wearing it is advisable for good eyesight, confidence and to keep jealous eyes at bay.
November: Yellow Topaz or Citrine
The amber hue of topaz signifies true love and friendship. It also increases your intellect and strength. (Spiderman coming through! Just kidding.)
December: Turquoise or Blue Topaz
"Place on your hand a turquoise blue; Success will bless whate'er you do." These lines sum up the magic of this birthstone, known as a love charm, protector from evil spirits and bearer of good fortune.
So if you're wise, you'll head to CaratLane to invest in your birthstone without further ado!
(Visited 1,249 times, 15 visits today)