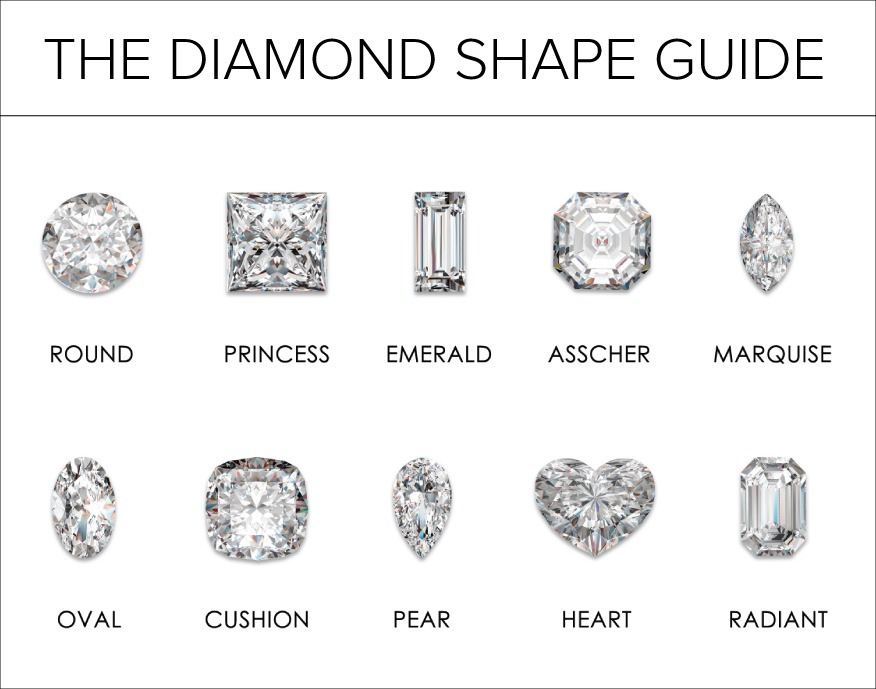 15 Jul

Layman's Guide To Diamond Shapes

Buying your first diamond is almost like having your first kiss. You know it's inevitable; it's a landmark moment fuelled by excitement and adrenaline and is a memory you will treasure for the rest of your life. But not unlike a first kiss, the first time diamond-buying experience is also often preceded by gigantic amounts of misguided information and unwarranted confusing advice. To avoid the emergence of a panic-stricken state where you clock several hours on Google, we have come up with a few simple guidelines to ensure that your momentous buy is as smooth and hassle-free as possible.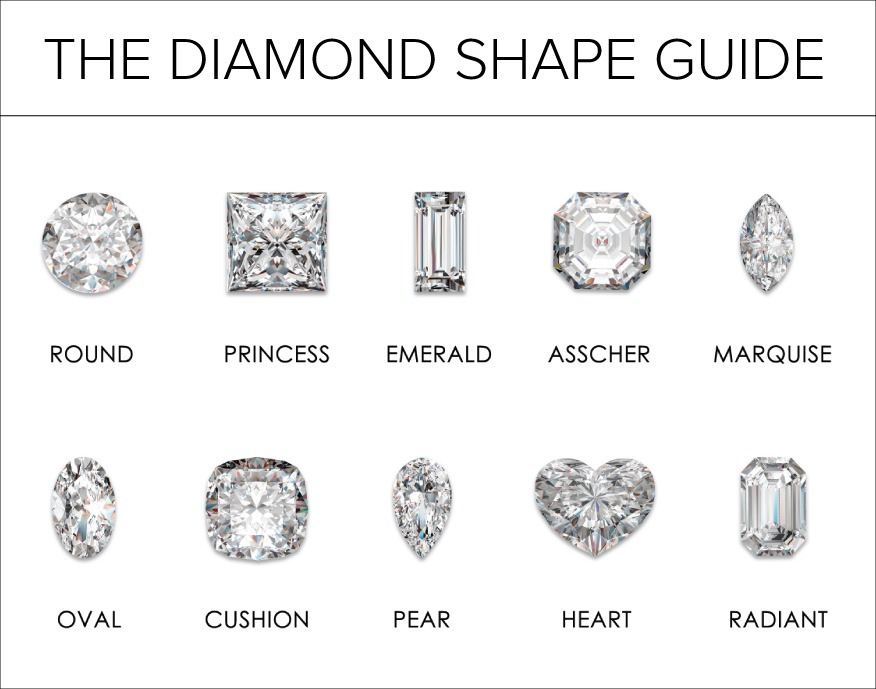 One of the most important factors in the diamond buying process is selecting the right shape. Just like the shape of our eyebrows, the shape of a diamond should be specifically catered to highlight and flatter an individual's features and tastes. With an endless array of diamond shapes available out there, selecting the right one can be an overwhelming and tedious task. Which is why, our go-to guide is all you need to ensure you don't take a wrong turn in this journey.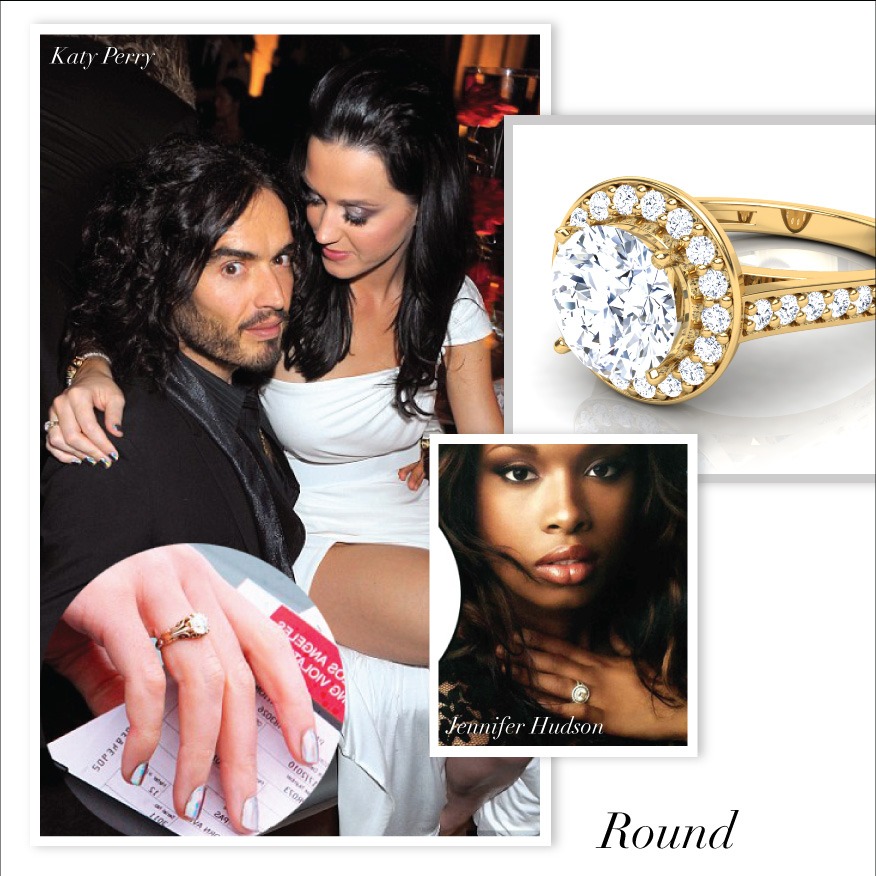 Originally introduced in the 17th century with 17 facets, today the lovely 58-facet round diamond is one of the most traditional and popular diamond shapes world over, promising maximum brilliance and fire. This shape is a no-brainer for those on the lookout for a classic and elegant piece. Don't believe us? Then consider this. Her then boyfriend, Russell Brand had proposed to the award-winning singer Katy Perry with a magnificent three-carat round shaped Cartier diamond set on a lovely gold band, which continues to be a talk in Hollywood circles even today.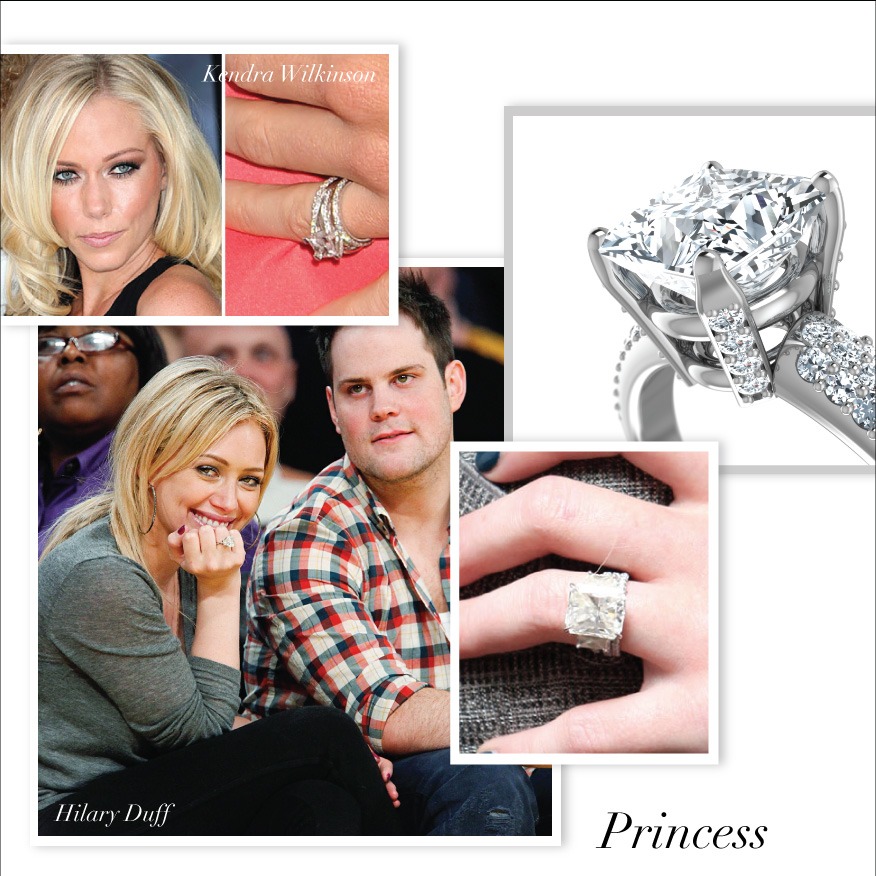 The princess shaped diamond is most famous for its flexibility and contemporary edge. The diamond is square in shape and is cornered by delicate triangular stones, though the length to width ratio can vary. Second in popularity only to the round shape, the enchanting princess shaped diamond is especially suited for long slender fingers and was the shape of choice for NHL hockey player Mike Comrie who proposed to ex-Disney star Hilary Duff with a million dollar 14-carat showstopper.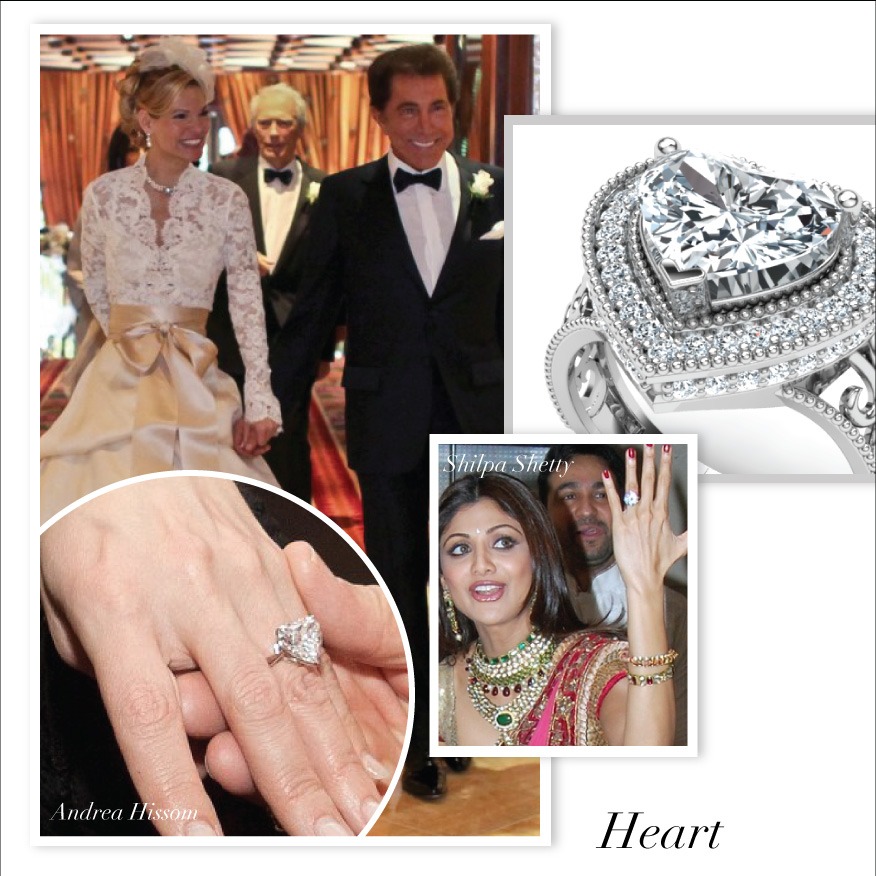 One of the most romantic diamond shapes, the heart shaped diamond is the perfect declaration of true love. The heart shape is a slightly complicated cut and is created by adding a cleft at the top of a pear-shaped diamond. The diamond heart makes for the ideal way to gift your heart to your loved one. Andrea Hissom was proposed to by casino mogul and billionaire Steve Wynn with a 10-carat heart-shaped diamond engagement ring, said to have cost $1 million.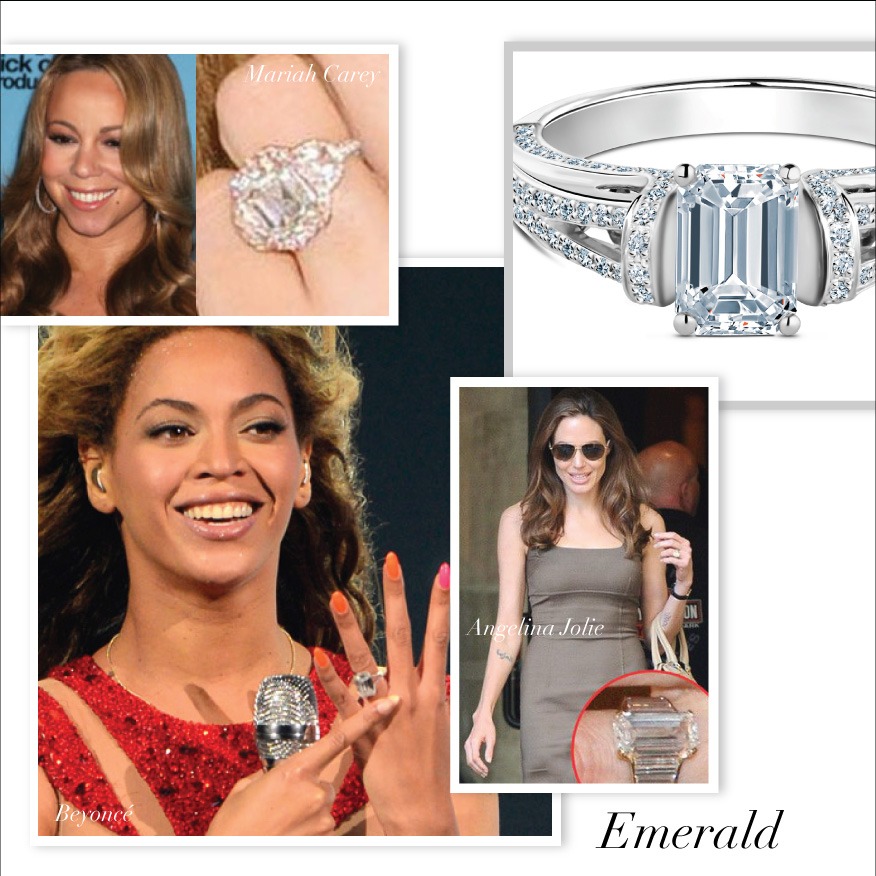 Most in-demand during the Art Deco period, the stunning emerald shaped diamond, with its pristine clarity, has seen a resurgece in popularity with the who's who of the glamour world of late. The pretty rectangular step shaped diamond with its angled corners is most well-known for exuding a quiet sophisticated sparkle and is favourited by the likes of A-list Hollywood divas such as Angelina Jolie, Mariah Carey and Eva Longoria. Beyoncé's flawless 18-carat emerald shaped dazzler by Lorraine Schwartz is one of the most talked about engagement rings of the decade.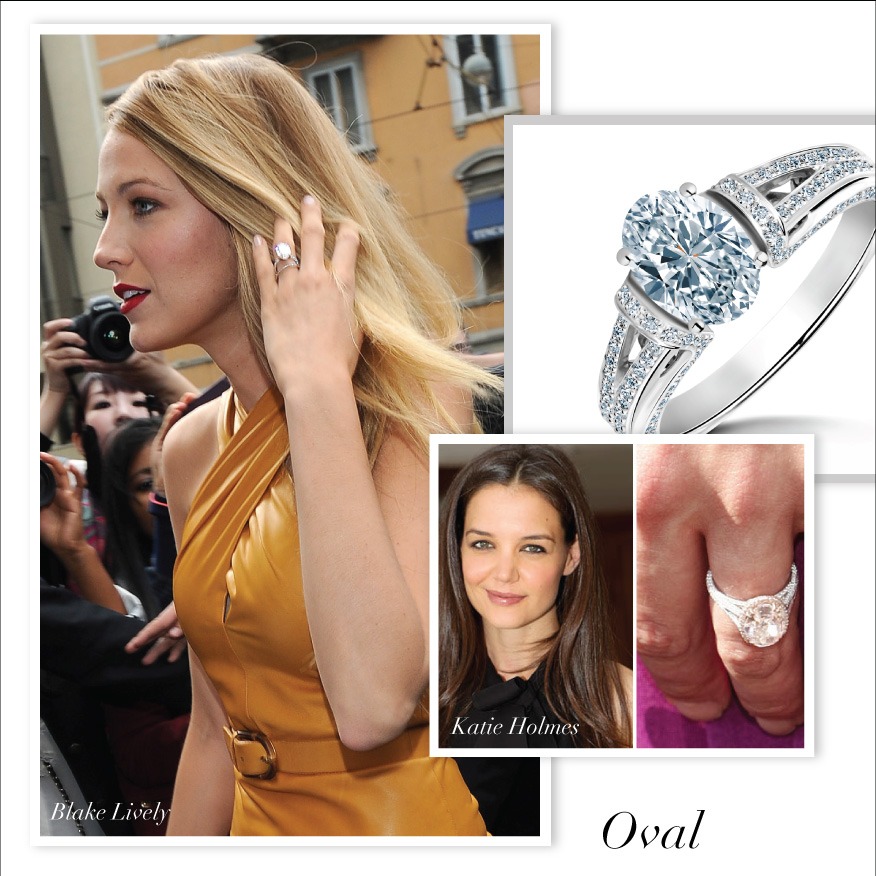 The oval diamond is similar to the round one in terms of excellence in fire and brilliance, however it is much more rare than its round counterpart. The unique yet stylish shape helps women with shorter, smaller fingers create an illusion of length. Fashionista Blake Lively was proposed to with an ethereal Lorraine Schwartz rose gold oval shaped engagement ring by her handsome beau Ryan Reynolds.
Distinguishable by its football shape and pointed ends, the marquise diamond is a beautiful elongated brilliant shaped diamond which can not only be used as a remarkable engagement ring but also as as a central piece in other fabulous diamond jewellery. It is believed that this particular shape was fashioned after the lovely Marquise de Pompadour by France's Louis XIV who was besotted by her captivating smile. Michael Douglas famously proposed to Catherine Zeta Jones with a gorgeous Fred Leighton marquise diamond ring rumored to have cost a whopping 2.5 million dollars. The vintage 10-carat dazzler is surrounded by 28 smaller stones and is a sight to behold.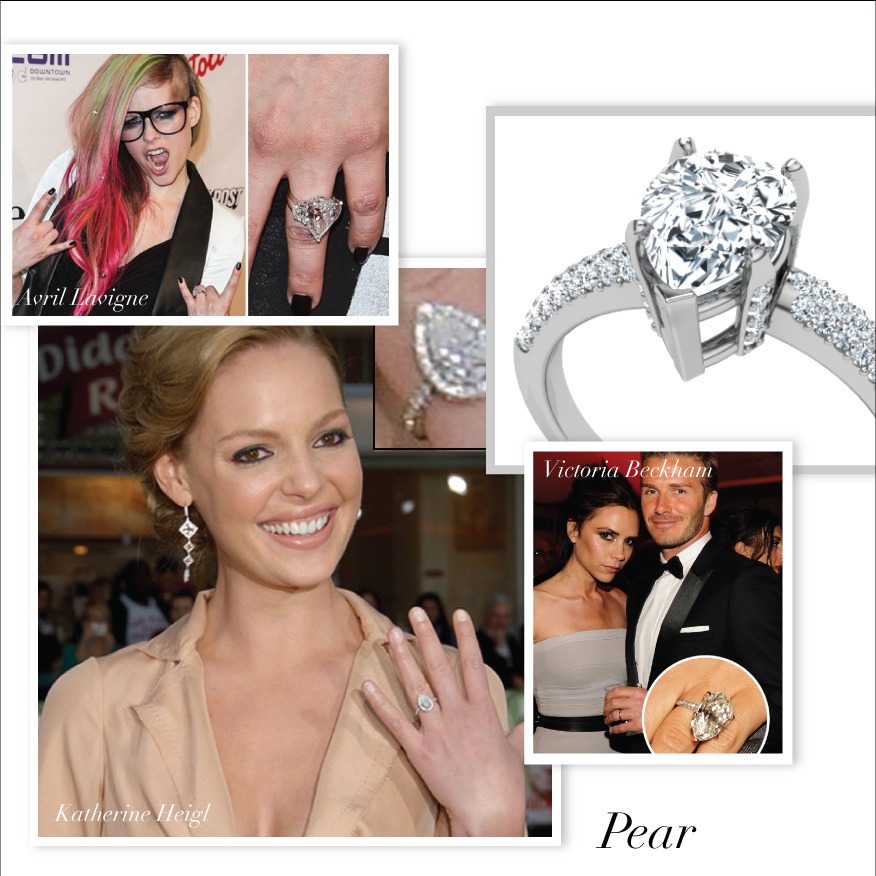 The pear shaped diamond is a fusion between an oval and marquise and is shaped like a gentle teardrop. This 58-faceted diamond shape is not a common choice and thus perfectly suited for spunky yet sophisticated women who are not afraid to deviate from traditional choices. The fabulous list of sassy celebrities who favour this unique shape includes Canadian pop queen Avril Lavigne, actress Katherine Heigl and fashion goddess Victoria Beckham. Pear shaped diamonds promise to make the most exquisite pendants and earrings.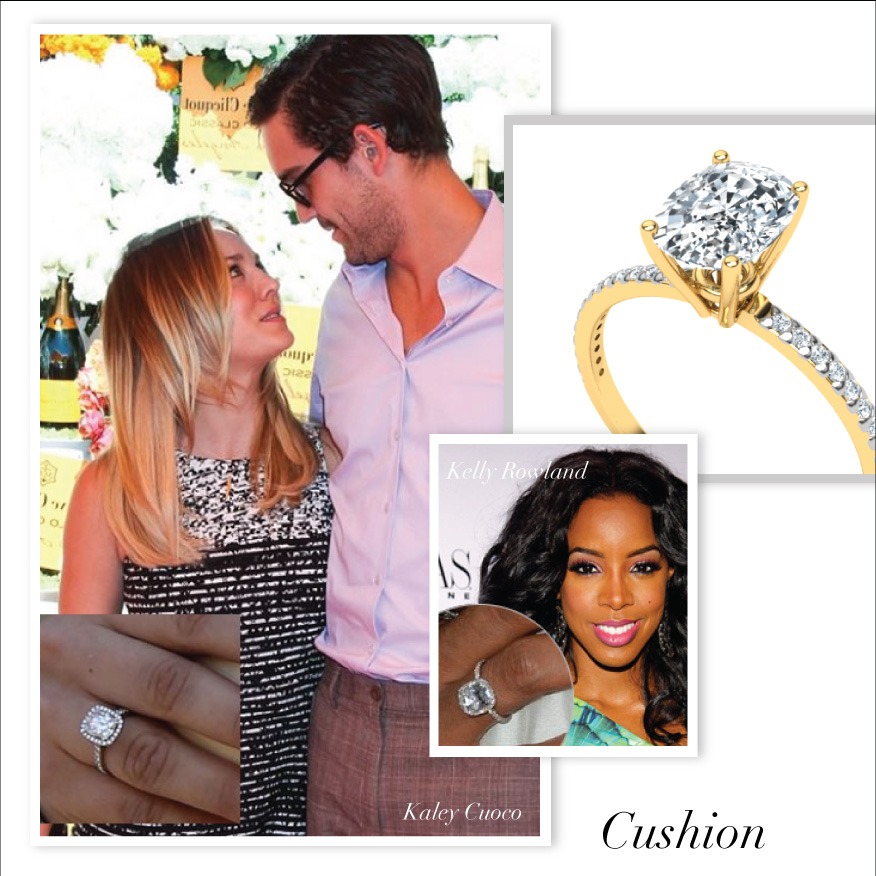 Also known as the pillow shape, cushion shaped diamonds are preferred for their clarity and can vary from square to rectangle in shape. They were the most popular choice for celebrity engagement rings in 2013 — with everyone from The Big Bang Theory's Kaley Cuoco to famous popstar Kelly Rowland sporting the magnificent style. This shape boasts of rounded edges hereby resembling a cushion and is best accentuated with a lovely pave halo setting.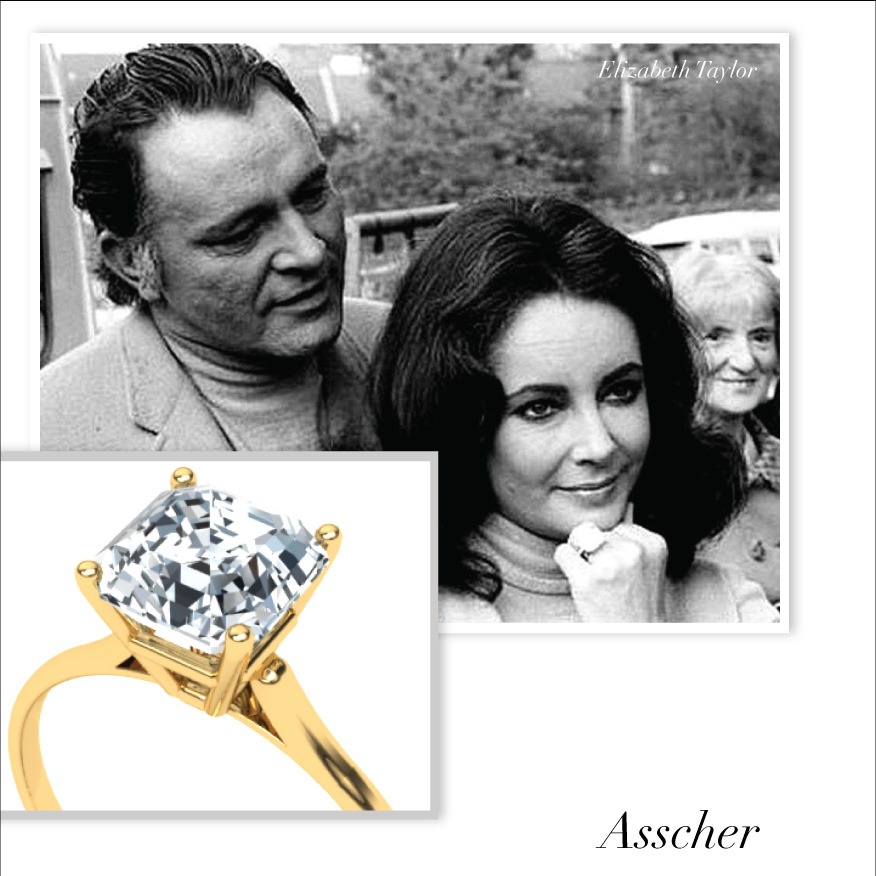 First created in 1902 by the Asscher Brothers of Holland, the Asscher shaped diamond was a precursor to the emerald shape. It is distinguishable from the latter by its higher crown and smaller table. The queen of diamonds, Elizabeth Taylor, most famously popularised the breathtaking shape when she was gifted a jaw-dropping 33.19 carat Asscher-shaped Krupp diamond by her then on and off husband Richard Burton. The iconic diamond ring was said to have been valued at an astonishing 8.8 million dollars.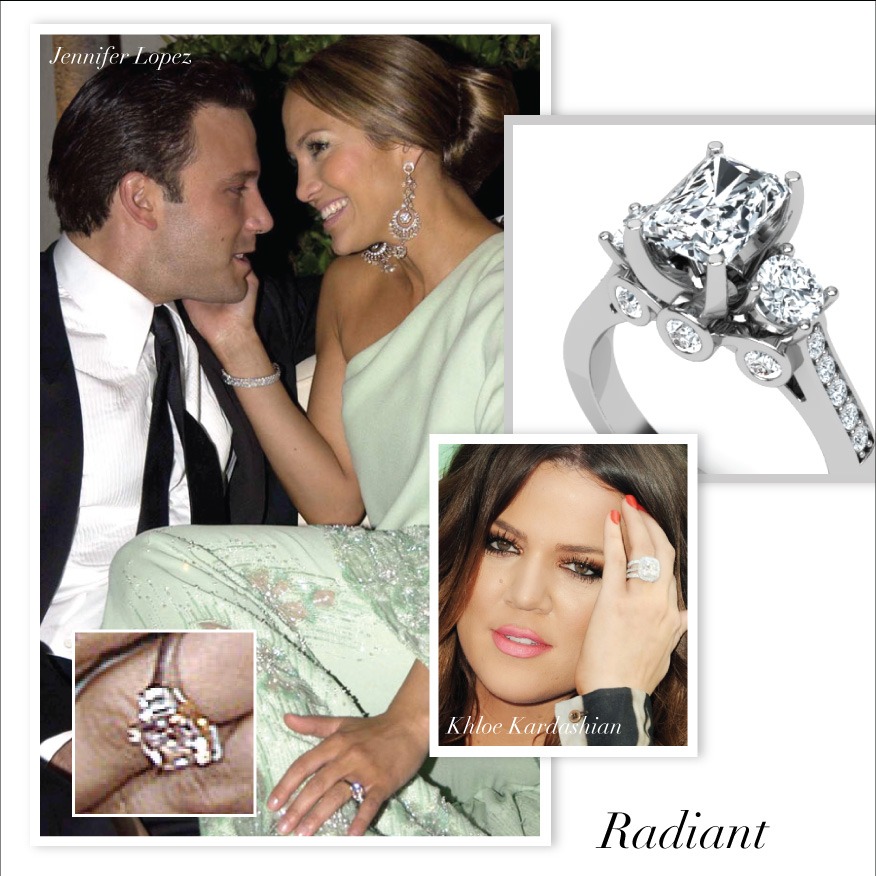 A perfect combination of the best aspects of the emerald and round diamonds, the alluring radiant shaped diamond was created in the 1970s by Henry Gossbard, a World War II veteran. Comprising of 70 sparkling facets, this bewitching shape is famous for adorning the hands of Jennifer Lopez who was gifted a pink radiant shaped diamond worth 2.5 million dollars by then beau Ben Affleck. The spectacular shape also boasts of an impressive depth percentage of 70% to 78%.
As is with every purchase, going with your gut is an important part of the diamond buying process. It is necessary to choose a shape that not only best suits your personality but also enhances and complements your physical attributes. Hop on to CaratLane for an exciting selection of the best there is!
Want to know more about diamonds? Click here for expert diamond guide and tips!
Image credits: Divyavithika.com, Rolling Out, Examiner, Think VIP, Designer Engagement Rings, Projectile Fashion, Pop Sugar, Reusch Jewelers, The Yes Girls, Follow Pics, About Diamond Jewelry, Wedding Heat, Gossip-Celebs, Divas Diamonds, TLC, Daily Mail UK  
(Visited 1,928 times, 31 visits today)