This Mother's Day spoil your mum silly with a gift that shows how much she means to you.
"God couldn't be everywhere so he made mothers." These lines pretty much sum up the irreplaceable place our mothers hold in our lives. She is our guardian angle, our teacher, friend, protector and if need be, even a dictator! She will ground you for partying out late but then will also stay up and make you coffee the night before a big exam. She won't think twice before cancelling her plans to pick you up from a class or give you the last piece of cake without even tasting it herself! So why not make this 11
th
May, a day worth remembering for her? Ask her to take a day off from her chores and whip up a meal for her. Or better yet, head out for a movie date. And if you'd like to say it with a gift (that will indeed be the cherry on top of a wonderful day), jewellery is a good bet. Luckily for you,
we've got something for every super mom
, no matter what her inclination!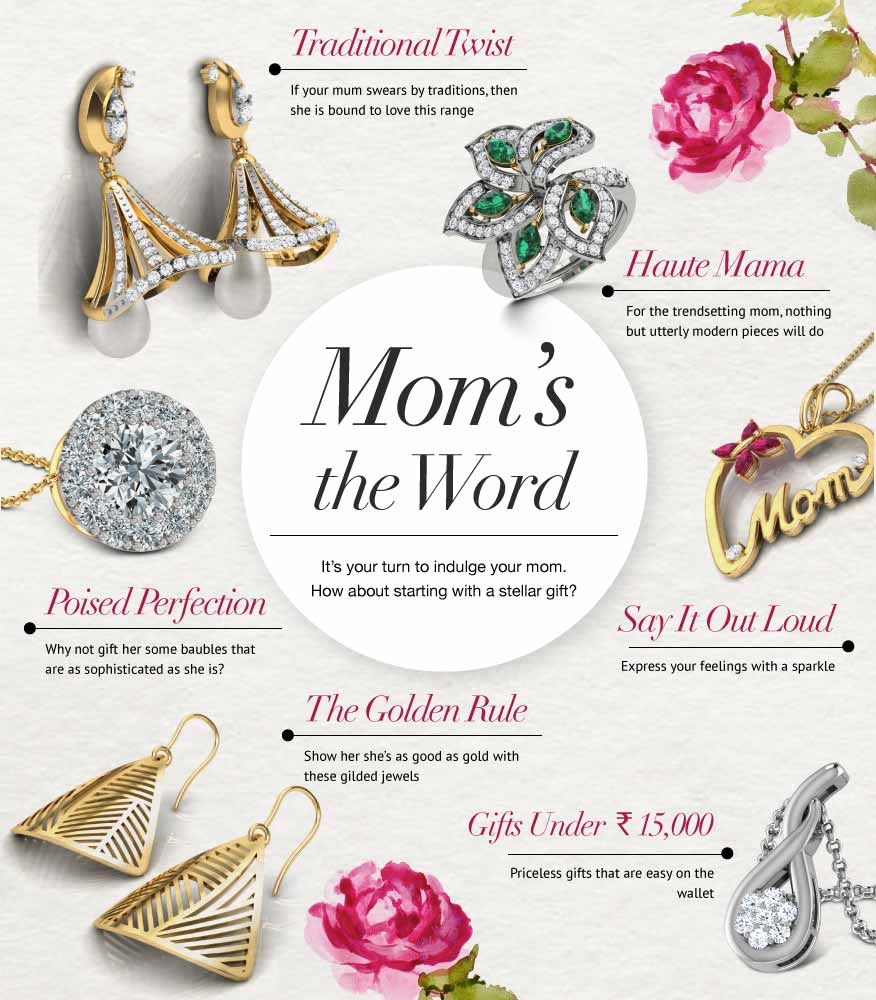 For mothers who believe in the sophistication in simplicity mantra, there is a range of
elegant
trinkets to pick from. But that's not to say we don't have anything for the desi diva. We've got her covered with some utterly
traditional designs
as well. For the haute mama,
trendsetting and utterly contemporary pieces
are the only way to go while
gilded jewels
are always a safe option too. And if you want to make your gift extra special, then turn to one of our
personalized pieces
. And if you're perhaps spending your savings on this gift, we've got a range of easy-on-the-wallet jewellery,
all under Rs. 15,000
, for you to choose from! Yes, we know we're the best. And here's another sweet deal for you. Use our promo code MOMSTHEWORD to snag an extra 10% off over the flat 10% off that we are already offering! Happy Mother's Day indeed. Wink.