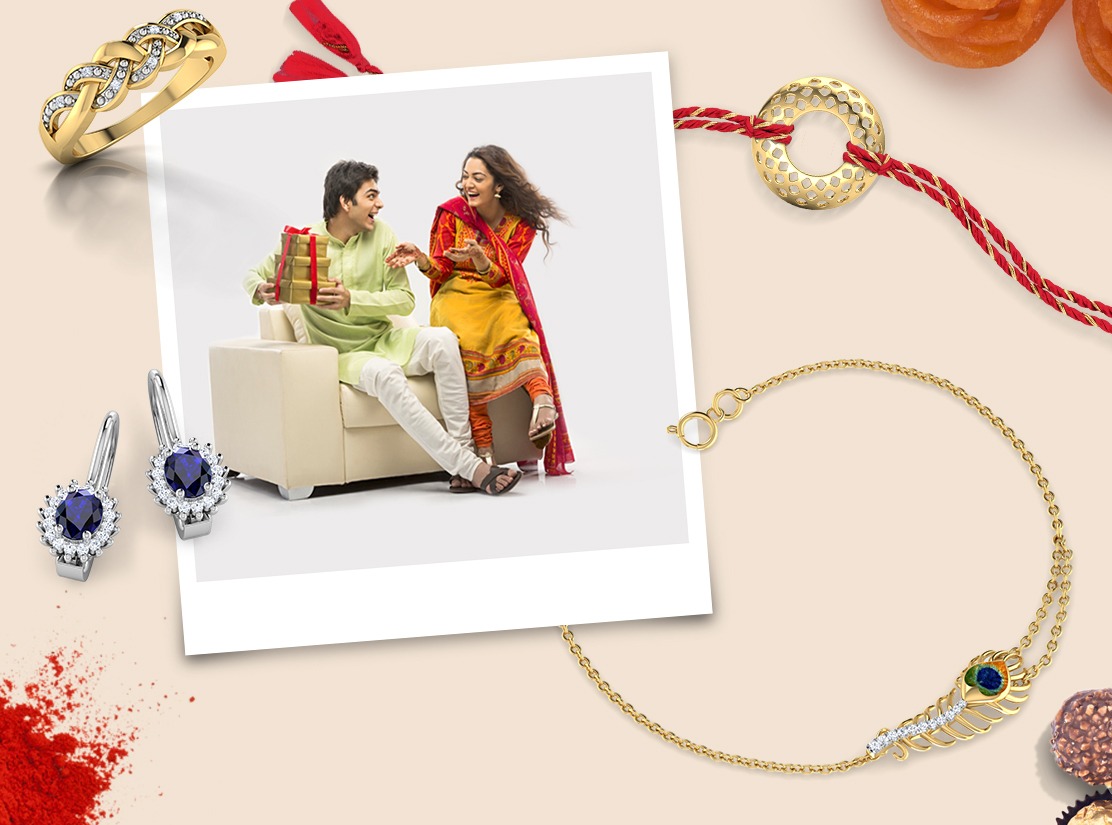 04 Aug

How to pick the right jewellery for your sister this Raksha Bandhan
Rakhi gifts can be a huge responsibility and unfortunately, gifting doesn't come with a manual. We love sisters, no matter what! So, this Raksha bandhan, celebrate your love-hate relationship with gifts that complement her persona.
---
The Trendy Sister
For all the fashion forward sisters who love keeping up with the trend, Ear Cuffs are a great Rakhi gifting option. Ear cuffs have come back from the 2000's and have become the new found love of Bollywood, too.
The Baby Sister
She's the apple of your eye and you couldn't imagine a day without her laughter echoing in your living room. She's adorable and she's just perfect, right? For such a princess, Talisman bracelets and Charm bracelets are the way to her heart.
The Free Spirit
Your sister is the unconventional one, always pushing the envelope. She sings the songs of independence and loves the feeling of being free. If it were up to you, you'd gift her a pair of wings, right? While you can't do that literally, a well thought Rakhi gift is always cherished. A pair of Dangling earrings that represent her free spirit is a beautiful gifting option.
The Classic Diva
Your sister LOVES the classics and swears by them. Princess Diana and Audrey Hepburn are her style icons and she exudes a timeless charm. Geometric patterns and vintage style are the go-to Rakhi gifts for her.
The Minimalist
She's simple and au naturale. You'll rarely see her wearing statement jewellery. A beautiful pendant or even a simple diamond studded platinum band would make great Rakhi gifts for such an effortless beauty.
The Spiritual Sister
She's the hippie, the one who'll escape to the mountains at the first opportunity she gets. A huge believer in luck and spiritualism, this sister is difficult to please. A horseshoe bracelet which resonates her personality is THE gift for her.
For more such gifts, explore our Rakhi Gifts Collection.
(Visited 997 times, 13 visits today)