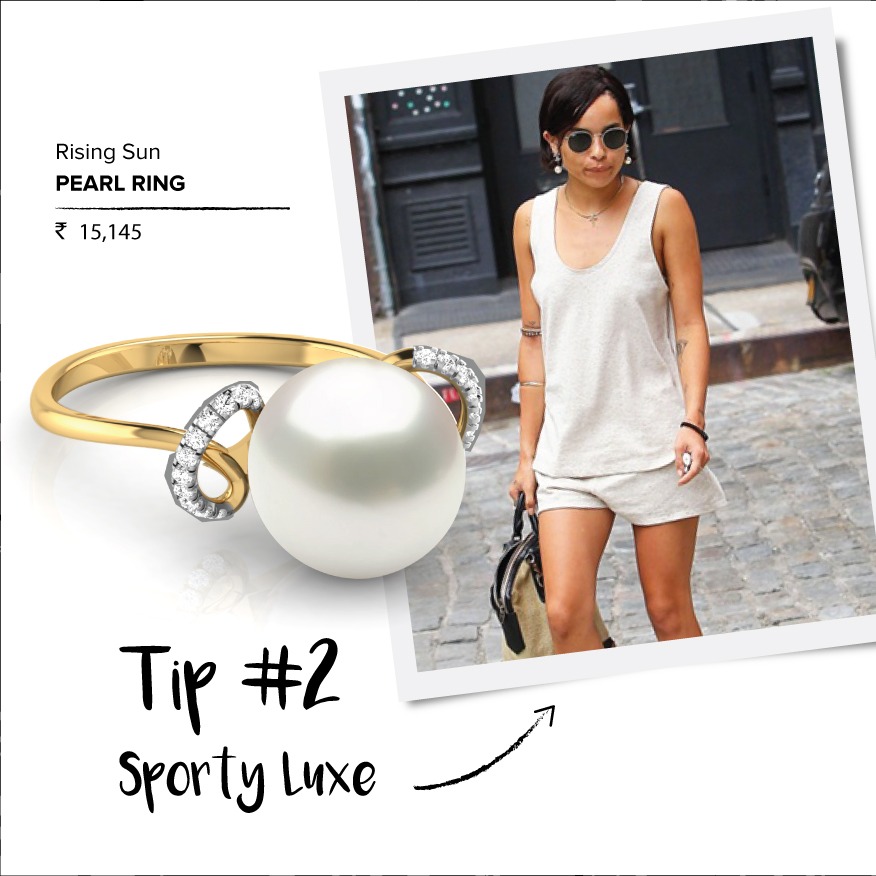 03 Jun

Rock 'Em Pearls

The new-age pearls are no longer just delicate and dainty but can be whatever you want them to be. It's time you get with the programme.

Think pearls and what's the first thing that comes to mind? Grandma's hand-me-down, perfect for a preppy and polished look, right? But not anymore. Off late designers and style icons have taken it upon themselves to give this classic must-have a more versatile update—and the pearl's modern avatar can adapt itself to be anything you want it to be—androgynous, sporty or even biker chic! And luckily, we have the ultimate insider tips for you.

Tip #1: Rock Chic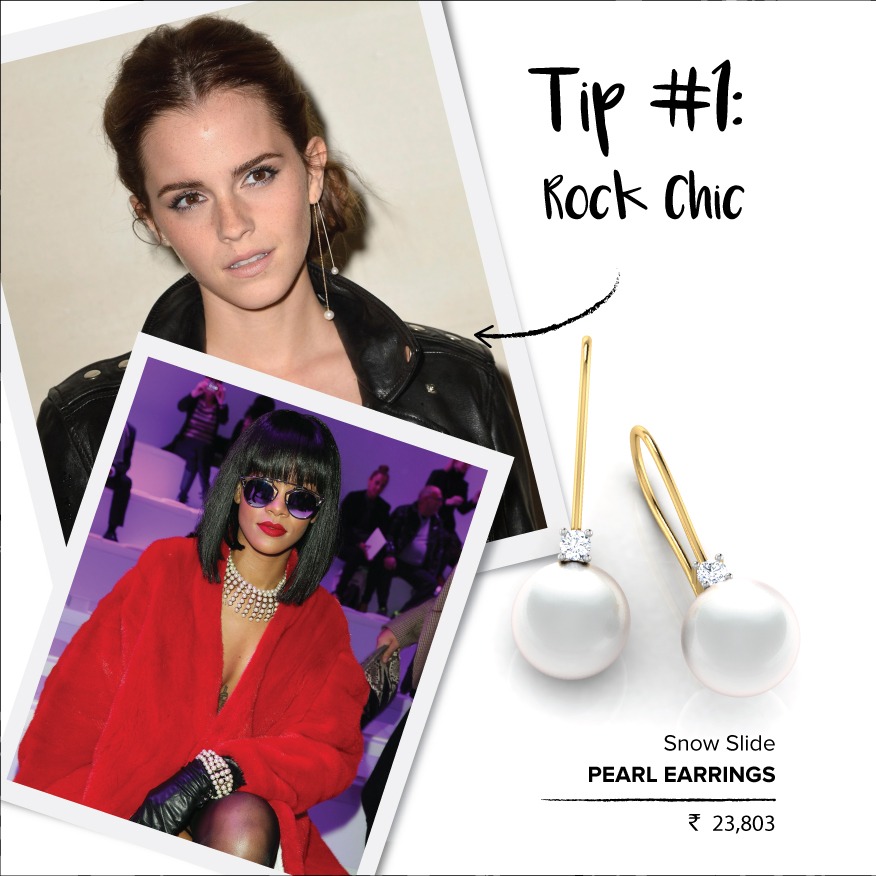 Think more Rihanna and less Audrey to give pearls a bad girl update. Swap pastel tones for deep mysterious shades with a definite nod to black and ditch sheer silhouettes for an abundance of leather. Top off this dangerous look with look-at-me bold make-up and a fierce hairdo. Shop for pearl earrings online.
CaratLane Pick: Snow Slide Pearl Earrings
Tip #2: Sporty Luxe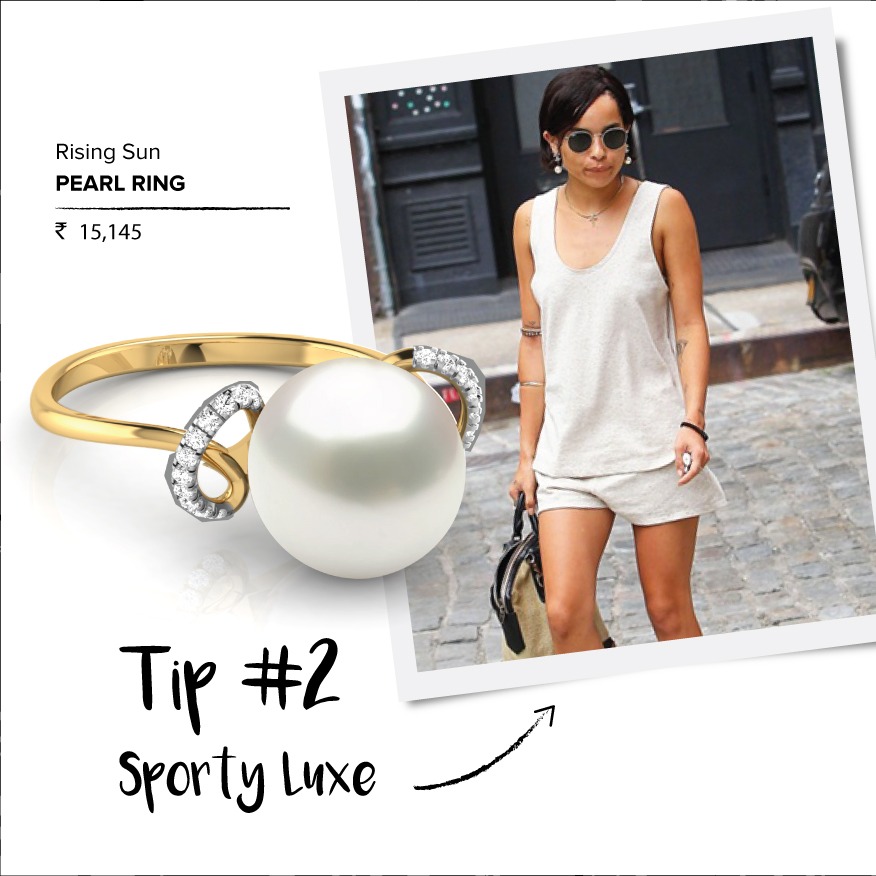 Think pearls can't be teamed with sporty looks? Think again. Whether you're wearing your favourite silk joggers or decide to team high top trainers with an oversized sweatshirt, don't shy away from pairing pearls with this laidback look. Shop for pearl ring here.
CaratLane Pick: Rising Sun Pearl Ring
Tip #3: Androgynous Associations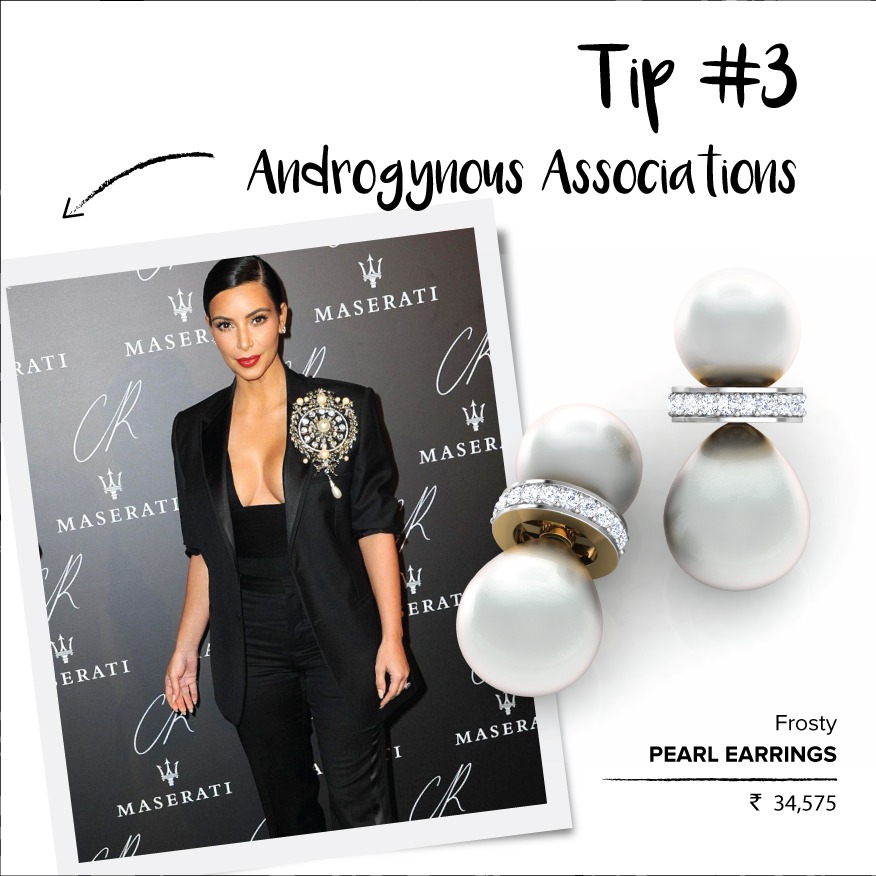 Love borrowing from your man's closet? Do so, by all means, but just be sure to retain the pearls from your own! Now we all know that a don't-mess-with-me pantsuit equals to power dressing 101. We suggest you throw on pearl earrings with it to soften the look by the right amount. Buy pearl jewellery online here.
CaratLane Pick: Frosty Pearl Earrings
Tip #4: Boho Chic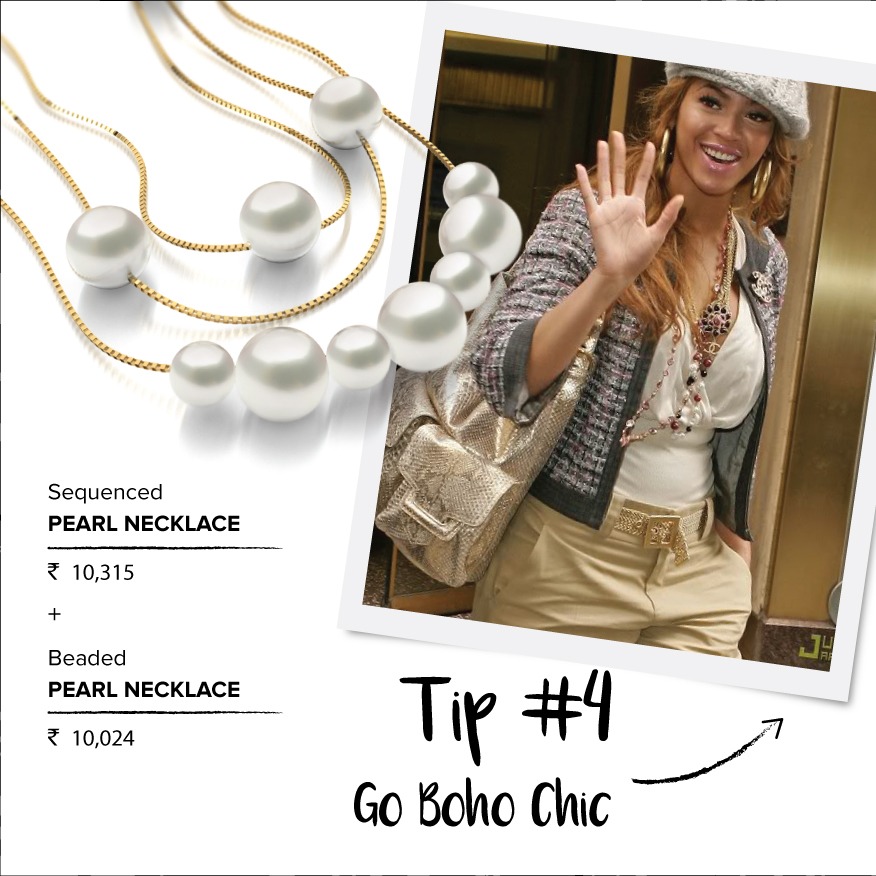 If you are a gypset at heart and consider travel your drug then we bet your wardrobe is full of flowy skirts, paisley prints and earthy colours. And we say that the pearl strings and bangles you picked on your latest holiday have a place in your closet too. Just mix it up with some trusty beaded beauties for the perfect clash. Buy pearl set online.
CaratLane Pick: Sequenced Pearl Necklace and Beaded Pearl Necklace
Discover our spanking new collection of pearl earrings, which promise to elevate just about any look, here.
Image credits: My Face Hunter, Huffington Post, ASOS, The Daily Mail, Oh No They Didn't
(Visited 249 times, 2 visits today)