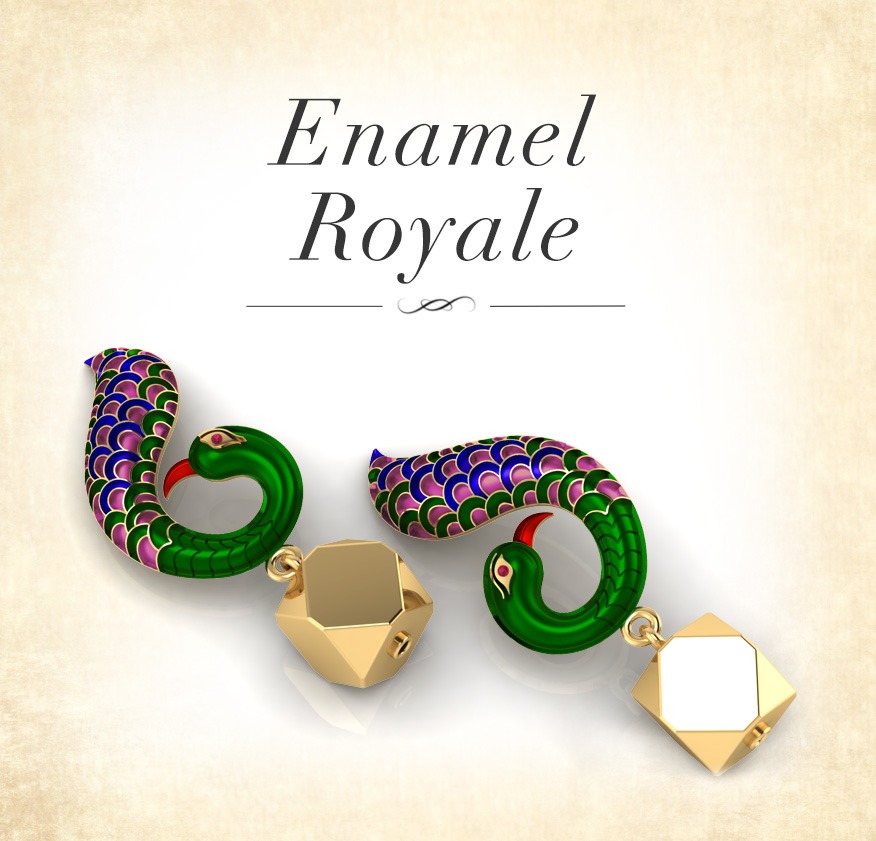 04 Jun

THE ART OF ENAMELING

Enamel jewellery is ideal for the woman looking for a royal punch in these modern times.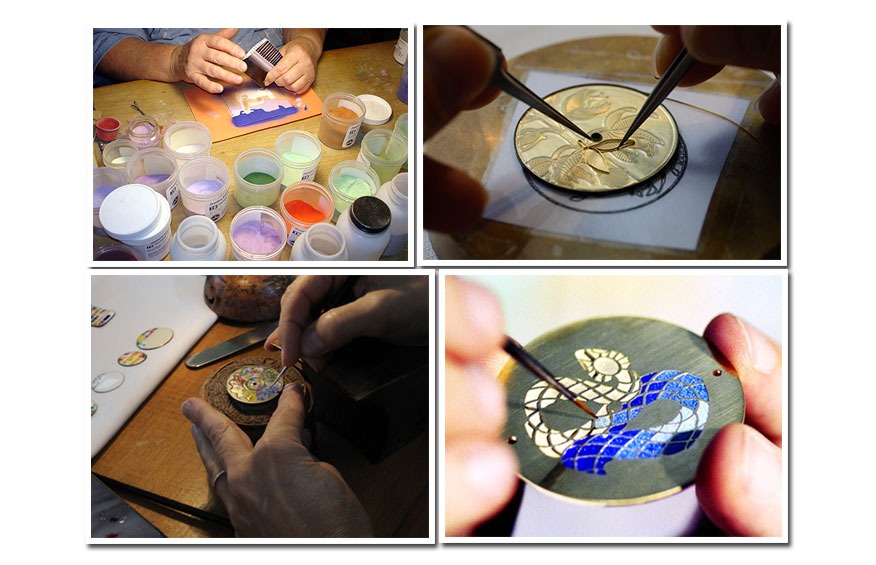 Originating in Persia, the fascinating enamel style was first brought to India by the Mughals in the 17th Century. This beautiful intricate craft of enameling metals soon caught the fancy of Raja Mansingh of Ajmer who subsequently invited skilled Lahore-based artisans to the city of Jaipur to indulge his love for this craft. Thus, Jaipur soon flourished into a significant and internationally renowned center for some of the best enamel work in the world.
The detailed elaborate process of enameling requires not only tremendous skill and an eye for detail but also extensive technical know-how, which till date remains fiercely guarded by the craftsmen who inherited this specialized knowledge from their ancestors. The painstakingly lengthy and meticulous procedure starts with the designer, chitera and ends with the stone-setter, jadia and essentially involves decorating the surface of metals such as gold, silver and copper with myriad vivid colors using enamel dust and heat. The stunning colorful engravings on the metals include gorgeous embellished motifs of vines, flowers, birds and even fish. Gold perfectly complements the delicate, striking enamel artwork and is highly favoured as the metal of choice when making enamel jewellery, whereas the combination of silver with dark hues such as deep blue and green also make for outstanding art pieces, housewares, furniture, jewellery boxes and other such decorative items. With time, the popularity of enamel work has grown by leaps and bounds and today, it is perennially in demand by art and jewellery connoisseurs and those on the lookout for standout, unique and bespoke creations.
CaratLane'sEnamel Royale collection is a fitting tribute to this exquisite, ancient craft and each unique piece being offered has been handcrafted to perfection for a modern-day princess. From checkered bangles and intricate drop earrings to peacock motifs and mosaic studs, there is indeed a lot to choose from.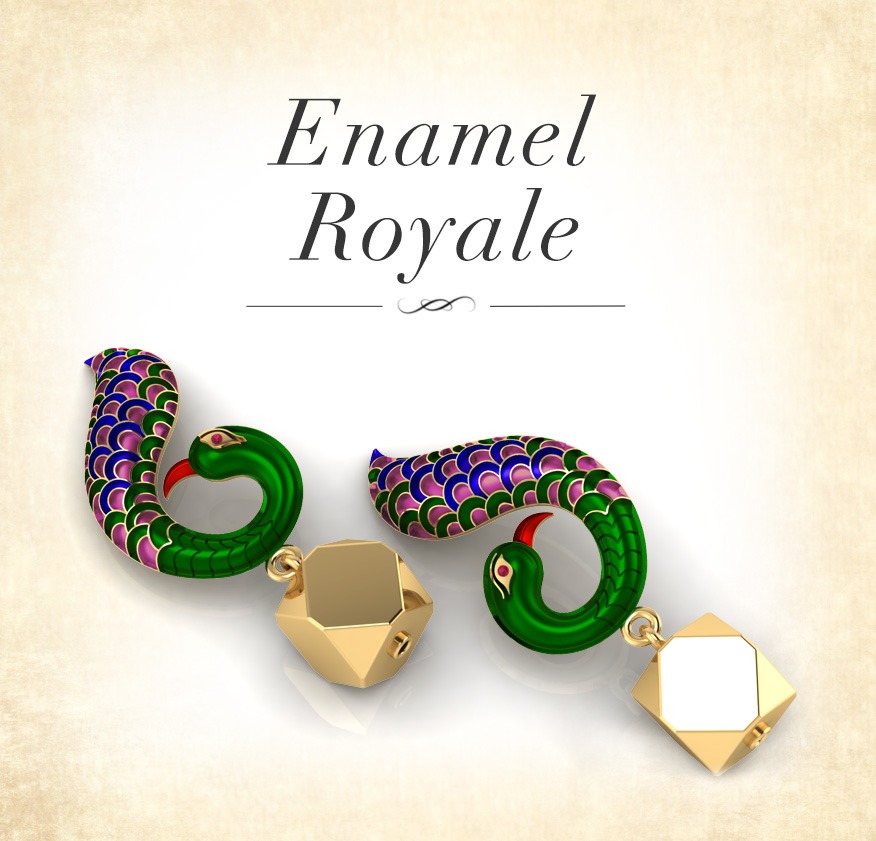 So go on, bring your inner royalista to the fore with these stunning baubles that are a sight to behold!
Image credits: lindapondsenamel.com, Sothebys.com, Montre24.com and ablogtowatch.com 
(Visited 812 times, 12 visits today)