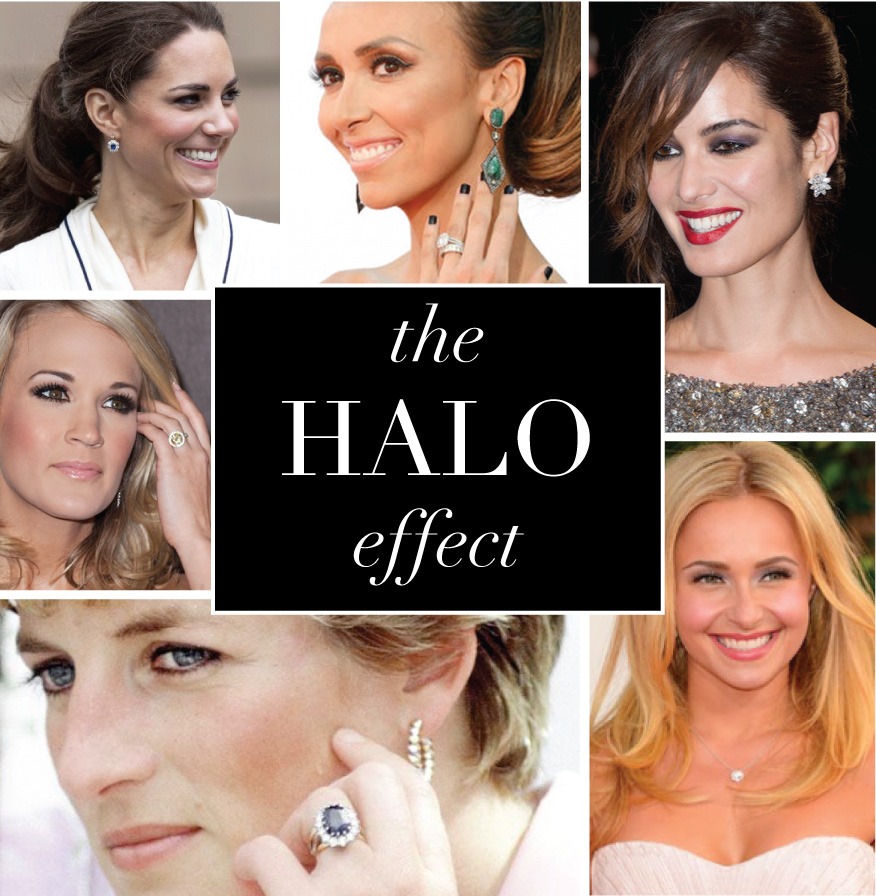 09 Jul

The Halo Effect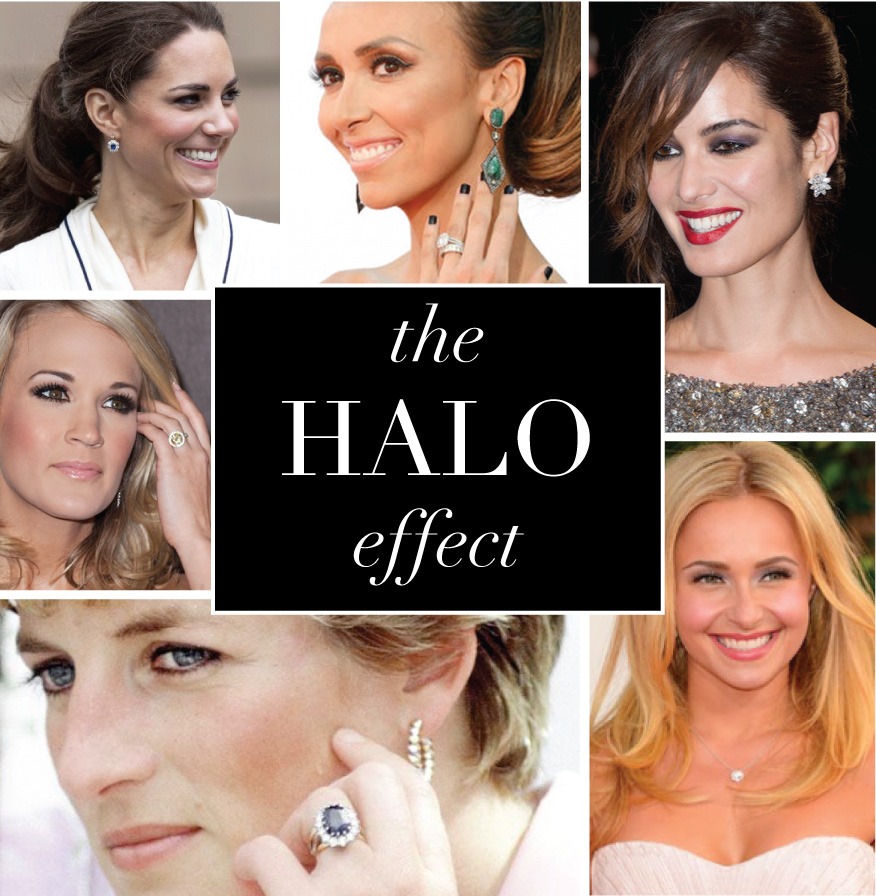 Halo-set diamonds are your best bet to look angelic! We tell you why. 
"Fashion fades, style is eternal." – Yves Saint Laurent
This is why when we call the halo diamond setting one of the most stylish jewellery trends of the past two decades we are spot on. Favoured by some of the most iconic fashionistas, celebrities and royalty from around the globe, halo diamond settings are perfect for those looking to up their bling quotient in an elegant manner.
This type of setting is famed for efficiently enhancing the size and shine of a diamond without much effort. A halo setting is an intricate setting in which a collection of smaller, sparklier micropave diamonds surround the central stone hereby adding an illusion of size to it. This aesthetically appealing technique of diamond dressing can even go as far as to make a diamond look half a carat larger!
The beautiful Princess Diana's iconic 18-carat oval sapphire set in white gold was a halo ring (which now belongs to Kate Middleton), as was the jaw dropper given to Jessica Biel by beau Justin Timberlake. Stunning style divas Natalie Portman, Julianna Moore and Carrie Underwood among many others couldn't resist the aura of a halo setting and have also opted for this timeless style to decorate their diamonds. The classic setting is as versatile as it is luminous and can be combined with almost all the different cuts and shapes of a diamond, such as round, pear, cushion, square, oval etc.  The halo setting trend has acquired vintage status and today, a gorgeous diamond with a traditional halo setting is considered to be a priceless heirloom treasure. Wear an elegant diamond pendant, earrings or ring set in halo with almost any outfit, be it Indian or western, for instant glam appeal!
Rest assured, this is the sort of jewellery investment that will never fail you, one your daughter will be proud to inherit from you. The halo setting is one that makes a statement and is timeless in its appeal while still being aptly subtle. What more could you ask for?
(Visited 140 times, 3 visits today)