04 Oct

Tourmaline Jewellery for October

The beginning of a month is an exciting time for us, because we get to showcase a whole new gemstone. While the first half of a year is more about traditional and cardinal gemstones, the later months are all about a host of gemstones that are still offbeat in India- and October is the month of the tourmaline.

Tourmalines get their name from Sinhala "Thuramale". Although they are now mined in several parts of the world, Europeans fell in love with these idiochromatic (occurring in many colours) gemstones in Srilanka – Hence the name.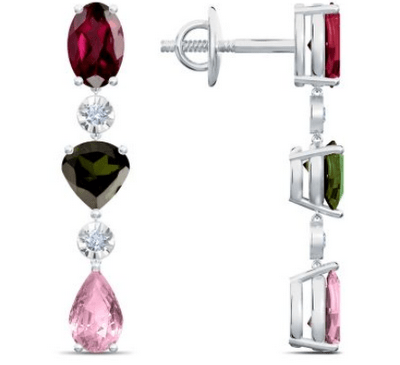 Tourmalines come in a big range of colours, and this season we are showcasing creations using pink, yellow and green tourmalines.
What we love best about these gemstones are, they appear in several hues within the same colour – pink stones come from pale baby pink to deep rose, and that means a lot of creative possibilities.
Tourmalines are great fashion gemstones, exuding a vibrant, playful charm. Liven up formal wear in solid, subdued colours with bright tourmaline jewellery, or wear with summery prints and long, flowing drapes that seem to be the fashion this season.

(Visited 296 times, 1 visits today)