Love is always in the air! Love makes the world go around! These are the common cliches you hear all the time. Why not replace the words with their representations? Speak of love but not only in words. It is easier said than done. Not everyone is comfortable expressing their love by declaring it in any language. Here's a perfect solution. Show your love with jewellery!
Engagement and wedding bands have been around for ages. They are carefully chosen because they symbolise love and togetherness forever. The engagement ring was a little more elaborate than the wedding band and had a gemstone or two in them, while the wedding band was more unadorned. What started over 3000 years ago has evolved over the centuries to become the rings of today, tomorrow, and forever in unique designs with a special message from one lover to another. It is a way of showing your commitment and love. It is a promise. In recent years, both men and women have chosen to wear rings as an expression of their promises.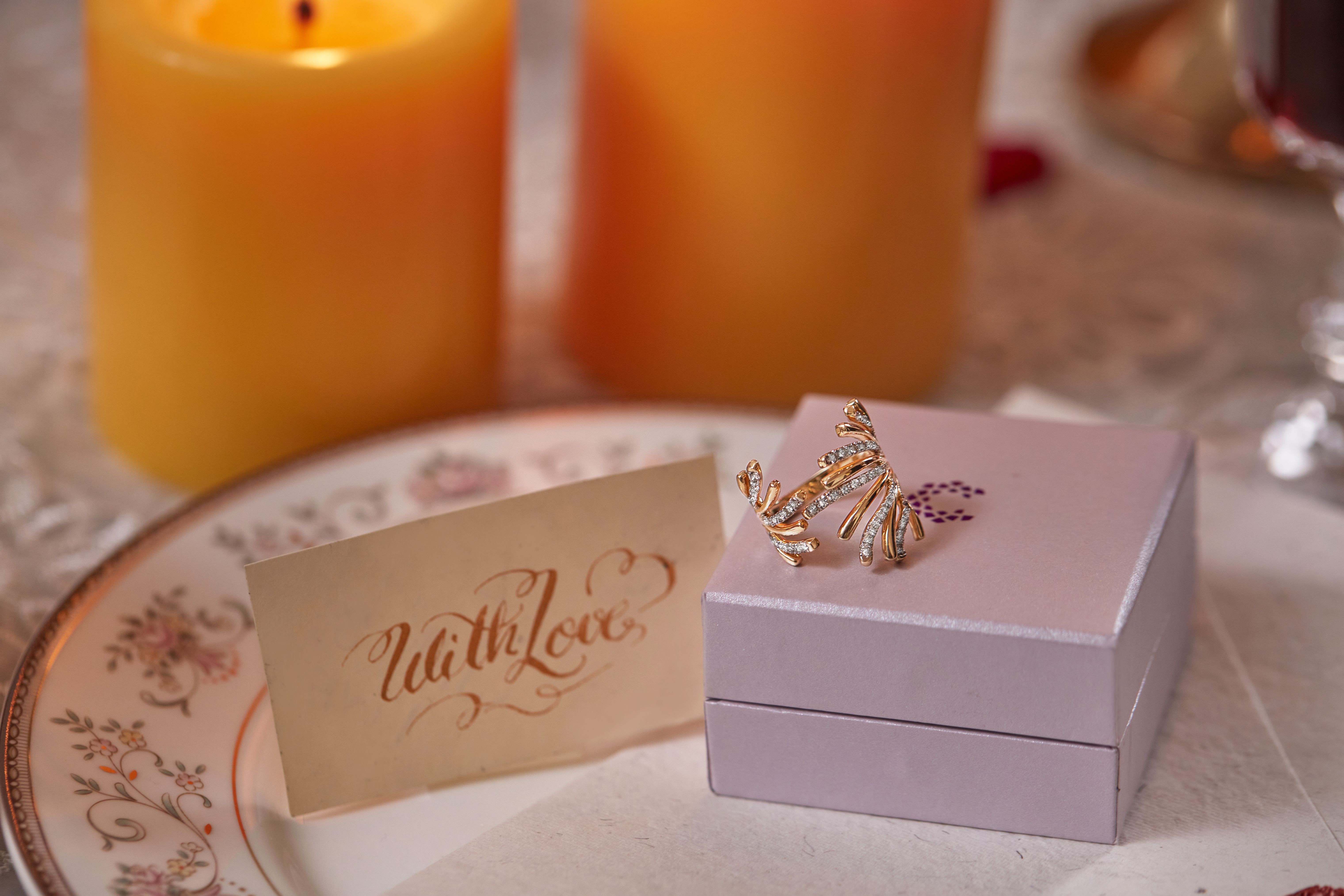 Pick a ring for your partner.
You know your partner well and know their taste and style. Or, you want to surprise him with a ring that is unique but matches your own. You could choose the Lupita Diamond Band and the Mathew Gold Band as the perfect pair. They are simple in design and yet speak volumes as a pair of well-matched and bring togetherness to mind without words. If you want to show and share your joy at becoming a couple, you may like the Ceylia Joyous Diamond Ring and pair it with the Simplicity Gold Ring for him. Joy can be simple and yet transcend a life of simple longing to a long life as a couple. 
Now, if you are looking for a ring for her and have decided to wear one yourself, you will probably keep your taste in mind when looking for one that is closely entwined with yours. Your Jack Platinum Ring for men and her Isabella Halo Diamond ring would be an easy choice. In and out of a jewellery store with the perfectly matching pair of rings – an ideal shopping trip!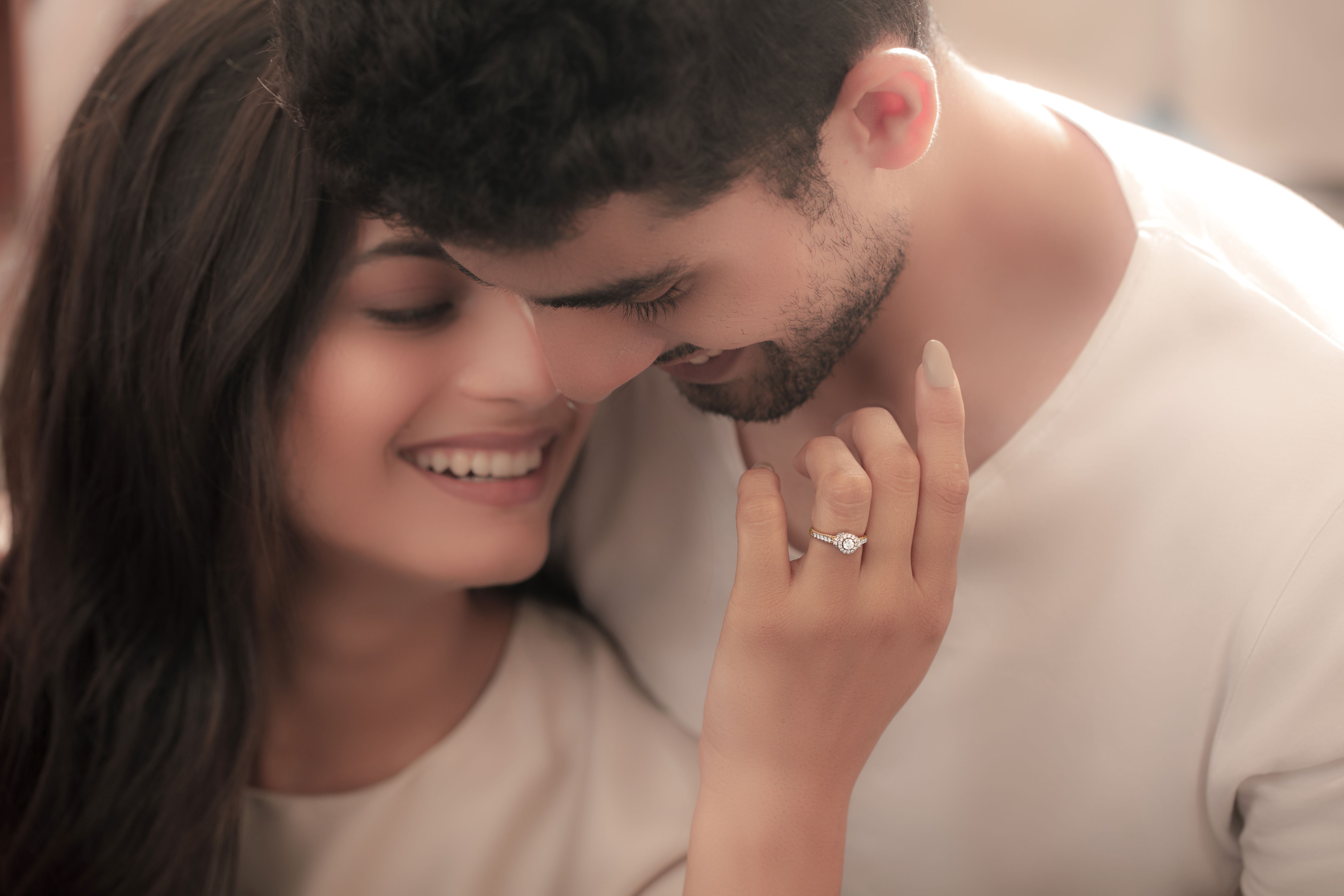 Why not go together as a couple for couple rings?
Most women would like to have a say in the jewellery they wear. With men joining the bandwagon and insisting on wearing engagement or wedding rings, they too would like to have a voice. How better to do this than together? What's more, there are factors to consider as they start their journey into the future – affordability being one, their joined lifestyle for another. Starting with decision-making as a couple united in all things makes sense, doesn't it? 
The Sally Diamond Band and the Ross Gold Band for Men may be a good set of rings to buy. So will the more floral style in Blossom Diamond Ring in white gold and a contrasting straight shooter like the Adler Gold Band for Men. Going ring shopping together makes things a lot easier for both because there is no return or exchanges needed. There is also no disappointment caused by the partner's choice. It is two parts of the whole coming together to buy the rings they will wear happily and throughout their lives.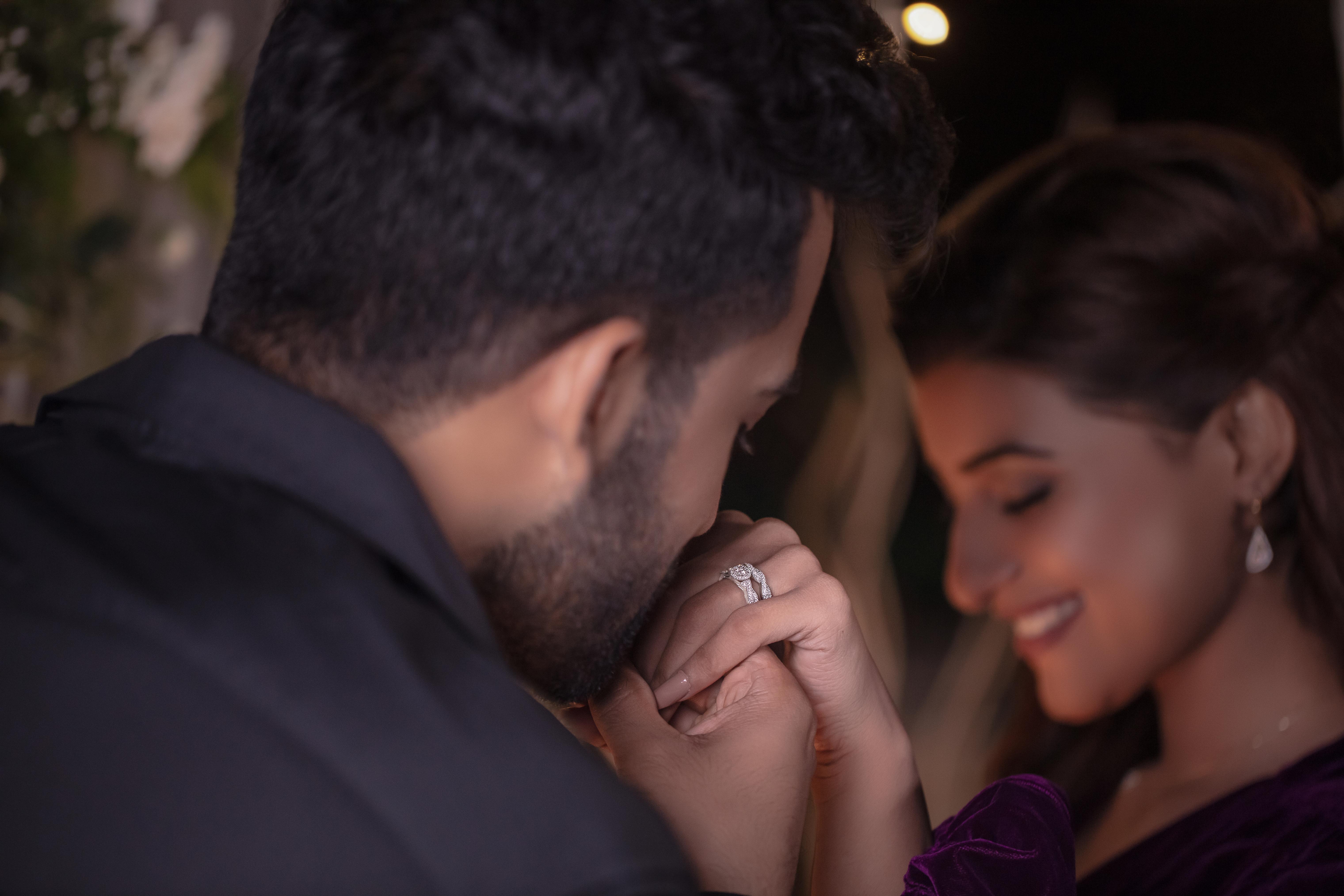 Couple ring trends in 2022 
Couple rings are designed so that you don't have to try the mixing and matching of individual rings yourselves to make a pair. Some of the more recent couple rings include engraved pairs, heart-connected rings, themed rings, etc. 
You can go with Rhett and Scarlett romance and get the Rhett Gold Band for him and Scarlett Gold Band for her! Or, a Romeo and Juliet theme with Romeo Gold for Men and Juliet Geometric Diamond for her. While these fall into the historically renowned couples categories, let's not forget that the promise made to each other is more than a story. You are only limited by your imagination, and you can start a trend, too. 
Create your own story and live it to the fullest with rings that add to your love. Choose rings for style and comfort and wear them with love and joy. Choose them for each other or do it together. Whatever the choice, it is to make a new beginning. Luckily, you don't have to go from store to store in search of jewellery. You can find what you are looking for, from traditional to contemporary, his and hers, personalised rings, and even ones you want to be engraved – all at CaratLane.