Gold rings are popular for couples looking to celebrate their love with timeless and beautiful jewellery pieces. But what exactly is the price of gold rings? And can everyone afford to buy gold rings? Yes, most can because, fortunately, they come in a broad price range that makes them more accessible. 
The price of gold rings varies greatly depending on the type of gold, the design of the ring, the quality of the craftsmanship, taxes, etc. This blog will give you a glimpse of how jewellers calculate the price of a ring and a few options in varying gold weights. We will also discuss the two different carats of gold used in jewellery and how these can affect the price.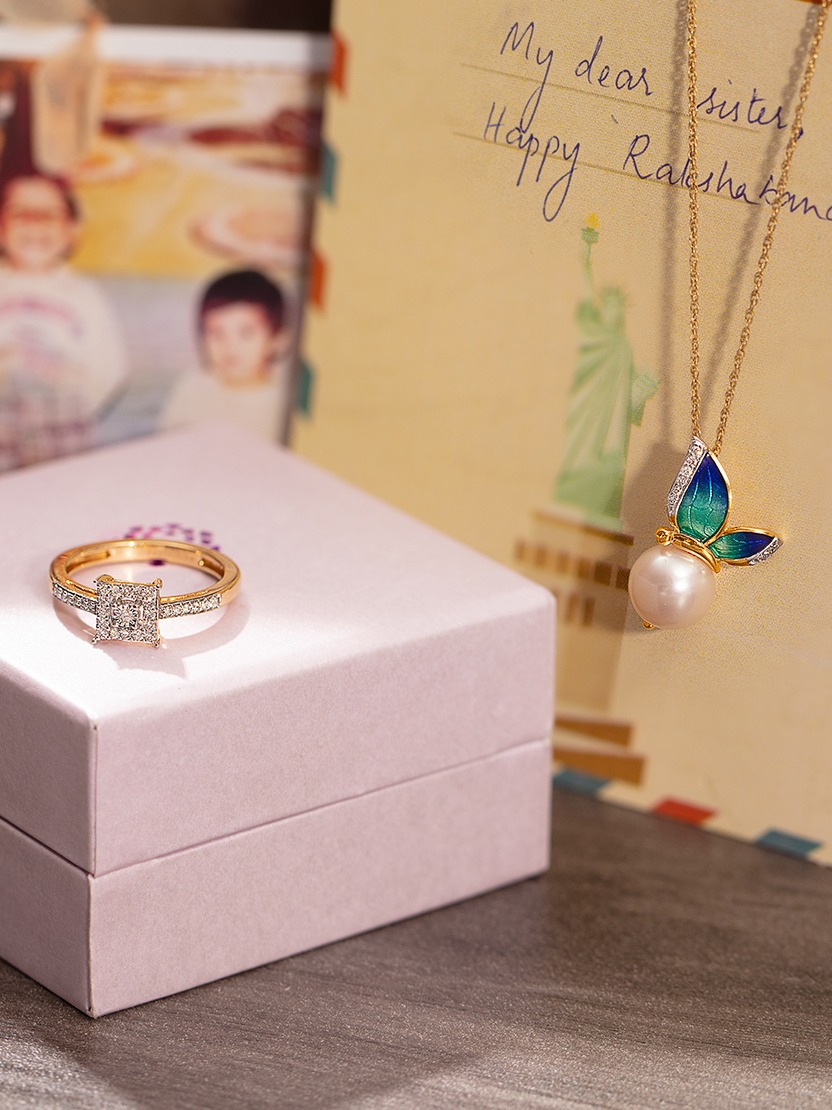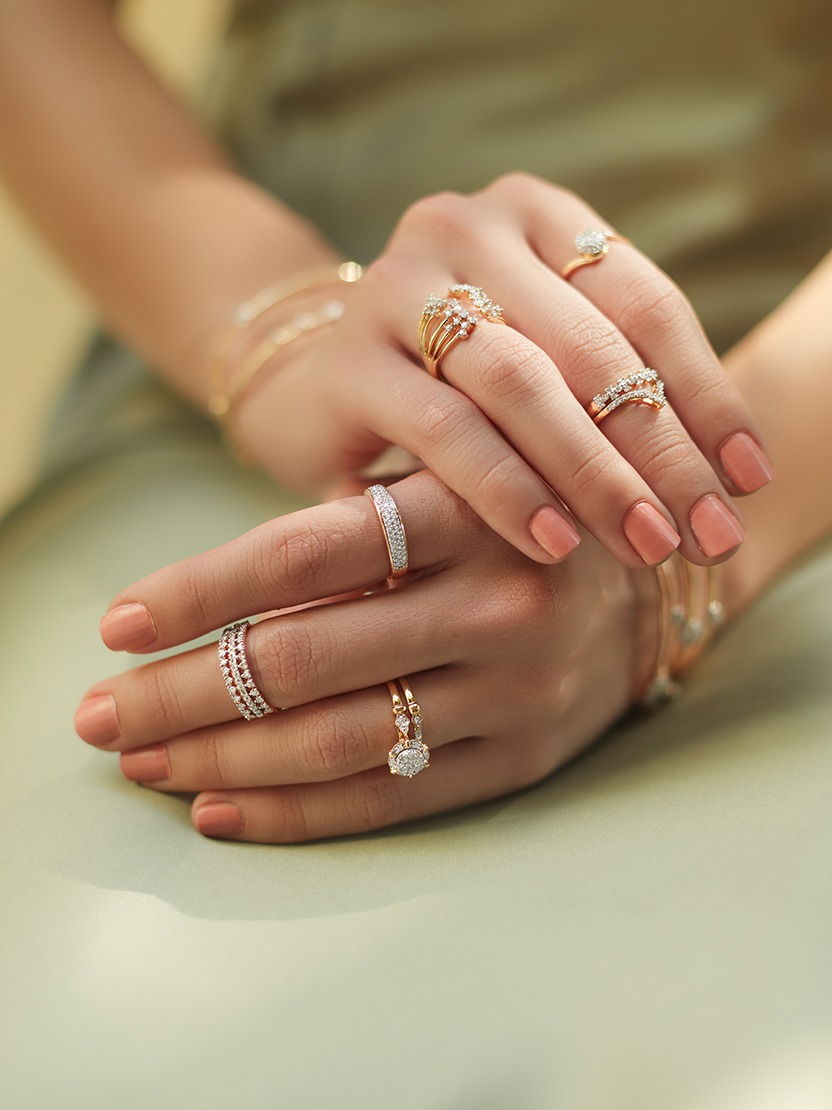 Factors that influence the price of gold ring
The price of gold rings depends on several factors, such as the carat, design, and craftsmanship. The cost of a gold ring is typically measured by its weight in grams. Also, the higher the carat, the more expensive the gold ring will be. For example, 18-karat gold is more costly than 14-karat gold because of its higher purity level. And rings usually weigh less, except for a cocktail ring or one studded with diamonds or gemstones. Design and craftsmanship may also play a role in the price of the gold ring if making charges are added. A simple gold band will cost less than a more intricate design, with a solitaire or gemstones in a halo setting.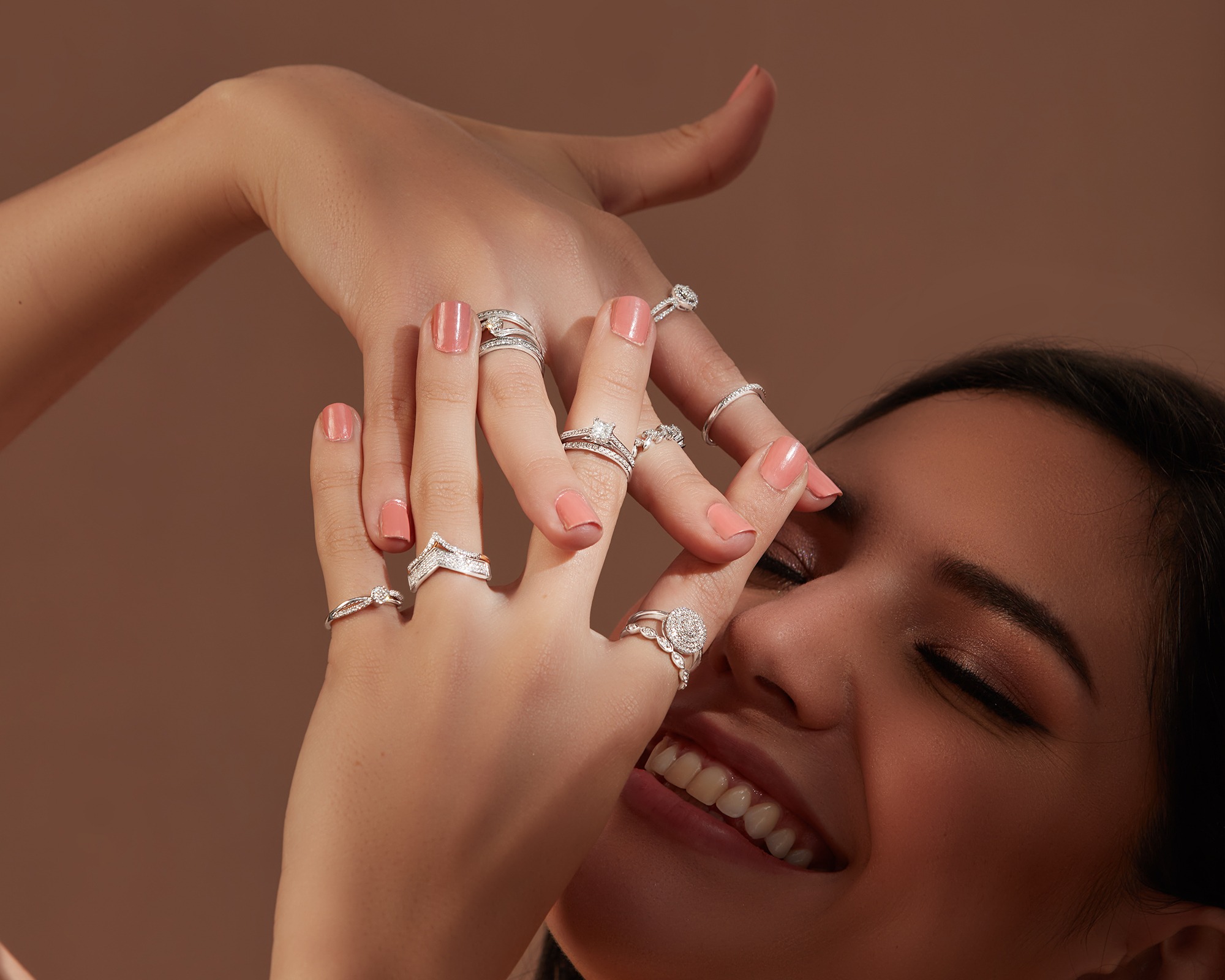 There's a formula that jewellery stores use to decide the price of a ring. And it varies across different cities. For example, if you want to buy a ring in 14 KT gold that weighs two grams, you will find the price of the ring thus:
Rate of 1gm of 14 KT gold = INR 3249
Price of the ring weighing 2 gms = 3249 * 2 = INR 6498
Making charges = 8% of 6498 = INR 519.84
Total price = INR 7017.84
GST (calculated on total price) = 3% of 7017.84 = INR 210.5
Total billing amount is 7017.84 + 519.84 + 210.5 = INR 7748.18
Some jewellers may waive the making charges or offer festival discounts. Regardless, it is best to compare prices across cities and take advantage of the price difference. The above formula will help you plan your budget when you go shopping for gold rings. CaratLane offers plenty of choices in different weights, allowing you to find one or more to add to your ring collection.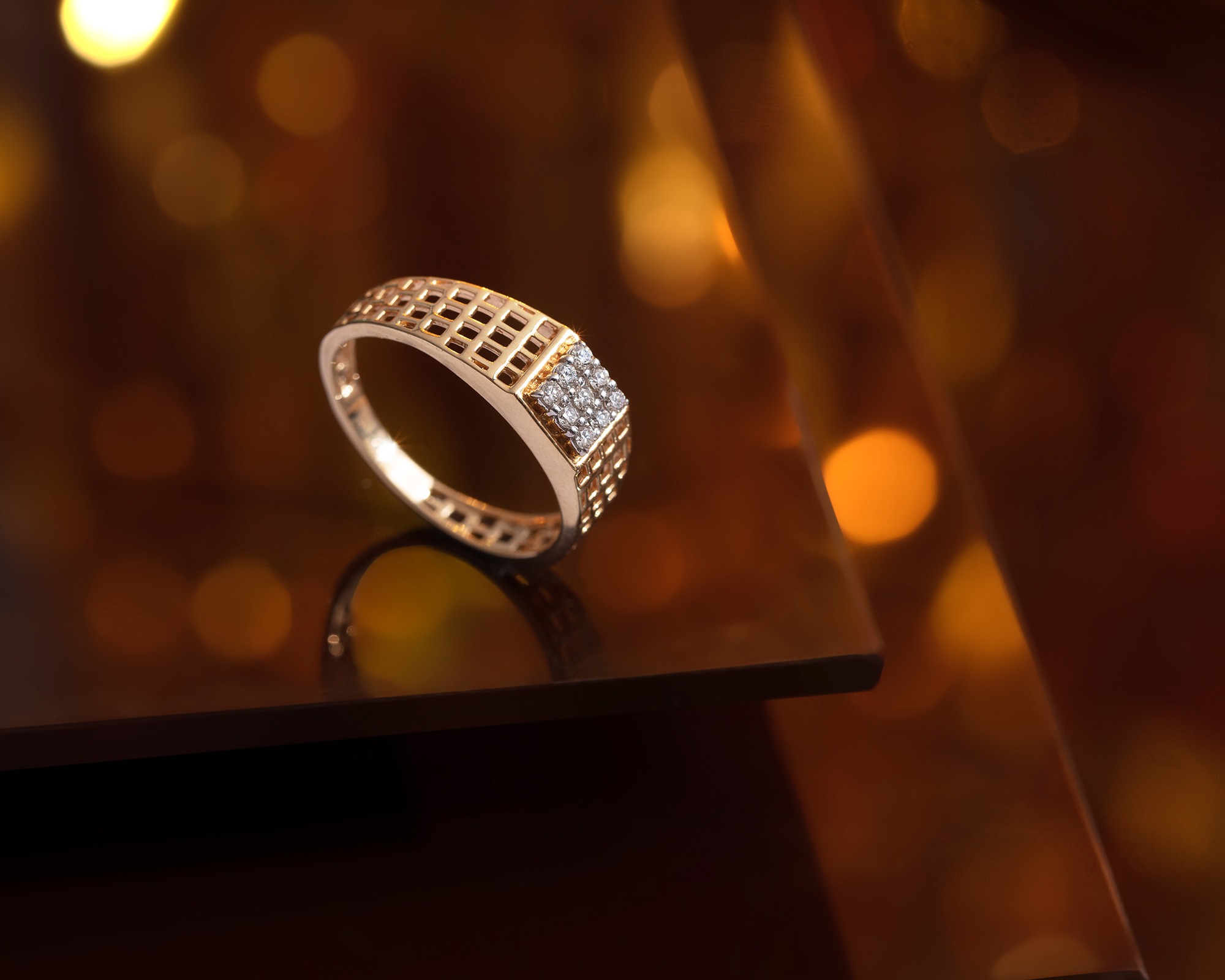 Rings weighing less than 2 grams
When you love wearing rings, you will want something light and comfortable for everyday wear. Something more elaborate can always be added to your jewellery when you go out for a party. Gold rings that weigh around two grams or less are firm favourites because they are lightweight and affordable. Buying stackable rings like the Dainty Stackable Gemstone Ring and the Wavy Stackable Gold Ring is even better because you can buy them one at a time! 
Rings weighing between 2 and 4 grams
Rings weighing 2 and 4 grams can still be lightweight, even with a few diamonds.
The Abby Diamond Band is just over 3 grams, with thirty diamonds in 18 KT yellow gold that add a touch of style while remaining in the lightweight category.The diamonds will add to the cost, although it is pretty affordable. The Delicado Diamond Band comes under just 3.5 grams, and the Floral Festive Diamond Ring is a little under four grams. 
Rings that weigh between 4 and 5 grams
If you like to wear a more elaborately designed ring and still meet your budget, the Rue Bloom Diamond Ring is an excellent choice. Since men and women wear rings, and men's rings tend to be larger to fit their fingers, you will find that it requires more gold. If you take the 18 K gold ring like the Buck Diamond Band For Men, it weighs a little over four grams and comes in two-toned white and yellow gold.
Gold rings also depend on the current market price of gold. Gold prices are constantly fluctuating and can affect the cost of gold jewellery. Market prices may be determined by the global economy, political events, and even natural disasters. Therefore, the price of gold can vary from day to day. Furthermore, the cost can also vary depending on the retailer. Many retailers, such as jewellers and online stores, may offer different prices for the same gold ring. Shopping around and comparing prices is the best way to find the best deal.
We must remember that our budget is the primary factor in buying a gold ring. Luckily for us, stores like CaratLane offer such a wide range in weight and price that some of them will fall well within our capabilities. If it takes a little research, price comparisons, and browsing their online store, it is well worth the effort for a Hallmarked, BIS-certified ring that is fashionable and well-crafted to adorn your finger.
Take a Look at Other Similar Jewellery Pieces
Gold Rings, Gold Ring For Men, Gold Ring For Women, Couple Rings Gold, Gold Engagement Rings, Simple Gold Ring, Rose Gold Rings, Gold Band Ring