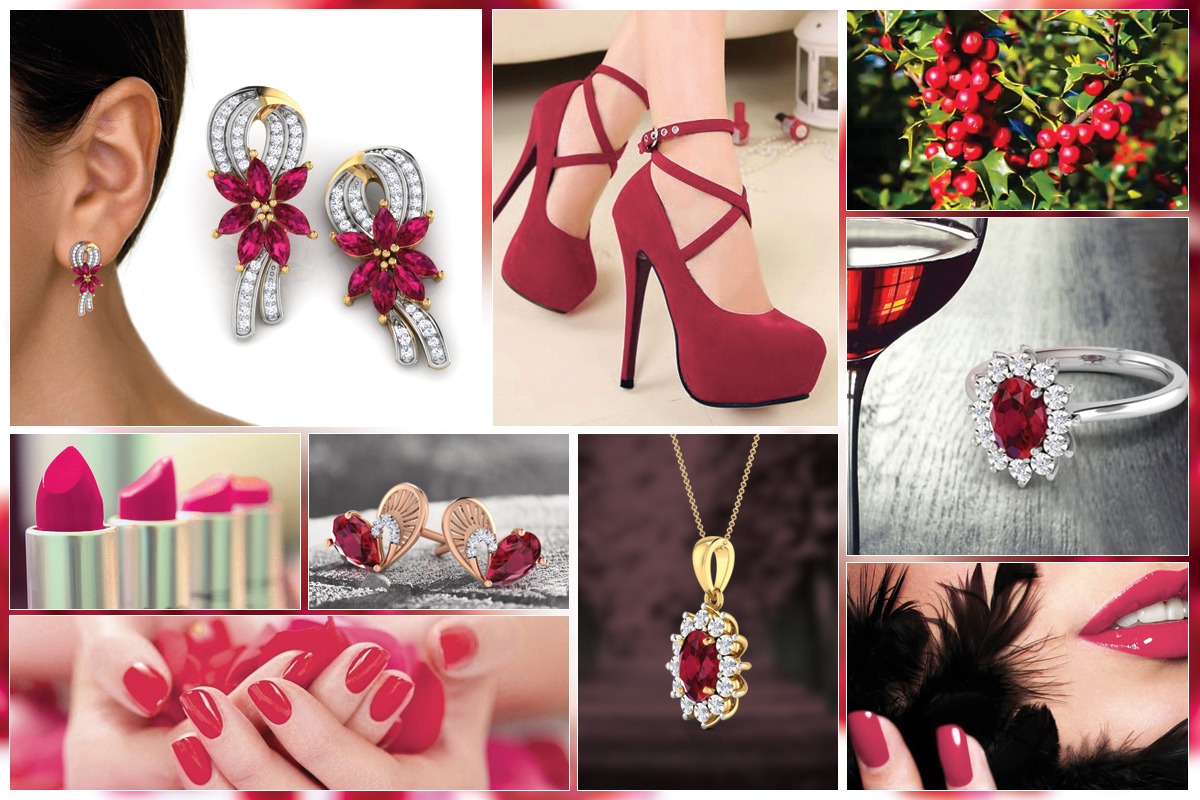 08 Jul

10 facts that make us heart rubies even more!

Rubies are red…

Rubies are the birthstone of July and if you're a July baby, you're definitely a daughter of imagination! You're wild and love anything that activates your senses. And yet you're all heart and warmth. Your birthstone mirrors these qualities and more. We have the scoop you need on these mysterious gemstones and why we heart them back.
Rubies are all heart: In ancient eastern cultures, rubies were thought to be a drop of the heart's blood on Mother Earth and the essence of all creation.
Rubies are like fireflies: Back home in India, it was believed that the gods used emeralds and ruby gemstone in place of lamps. Rubies were believed to be self-luminous.
Rubies and sapphires are cousins: Rubies and sapphires are made of the same mineral corundum which is normally just grey in colour. When the corundum is coloured deep red, it is called a ruby.
Plant a sapphire, get a ruby: The ancient Burmese believed that sapphires were unripe rubies and that if you buried them in the ground they would sprout into beautiful, red rubies.
Rubies are Burmese: The Mogok Valley of Upper Myanmar is famous for the finest, intense red rubies also called 'pigeon blood' rubies.
Rubies are your girlfriends: Rubies understand us girls like our girlfriends because ancient folks believed rubies could cure bleeding.
Rubies belong to Goldilocks: Like in the story of the three bears in Goldilocks, in the ruby family, size matters! The chances of finding a large ruby are harder than finding a large diamond, emerald or sapphire. For this reason, rubies get more expensive with size.
Rubies brought men to their knees: When the Emperor of China asked to have the 9-inch long ruby that belonged to the King of Ceylon in exchange for a whole city, the Ceylon king said he'd never part with his ruby for all the world's treasures!
Rubies are empresses: The Sanskrit word for ruby is 'ratnaraj' meaning the emperor of jewels!
Rubies have a celebrity fan following: Celebrities like Naomi Watts, Emily Blunt and Sofia Vergara love flaunting their rubies. Celebrity jeweller Lorraine Schwartz specialises in these rare gemstones.
Shop our selection of ruby jewellery here. 
(Visited 1,504 times, 1 visits today)