Girls and bling are besties forever! 
From celebrities to the girl-next-door, women are openly hollering love for each other off those rooftops. It's all about girl squads and empowering each other. Even when these BFFs are opposites like the classic Kareena Kapoor Khan with her easy chic style and the more experimental Amrita Arora. So in the light of Friendship Day, we round up of six celebrity girl squads and their trinket styles.
The Song Girls Club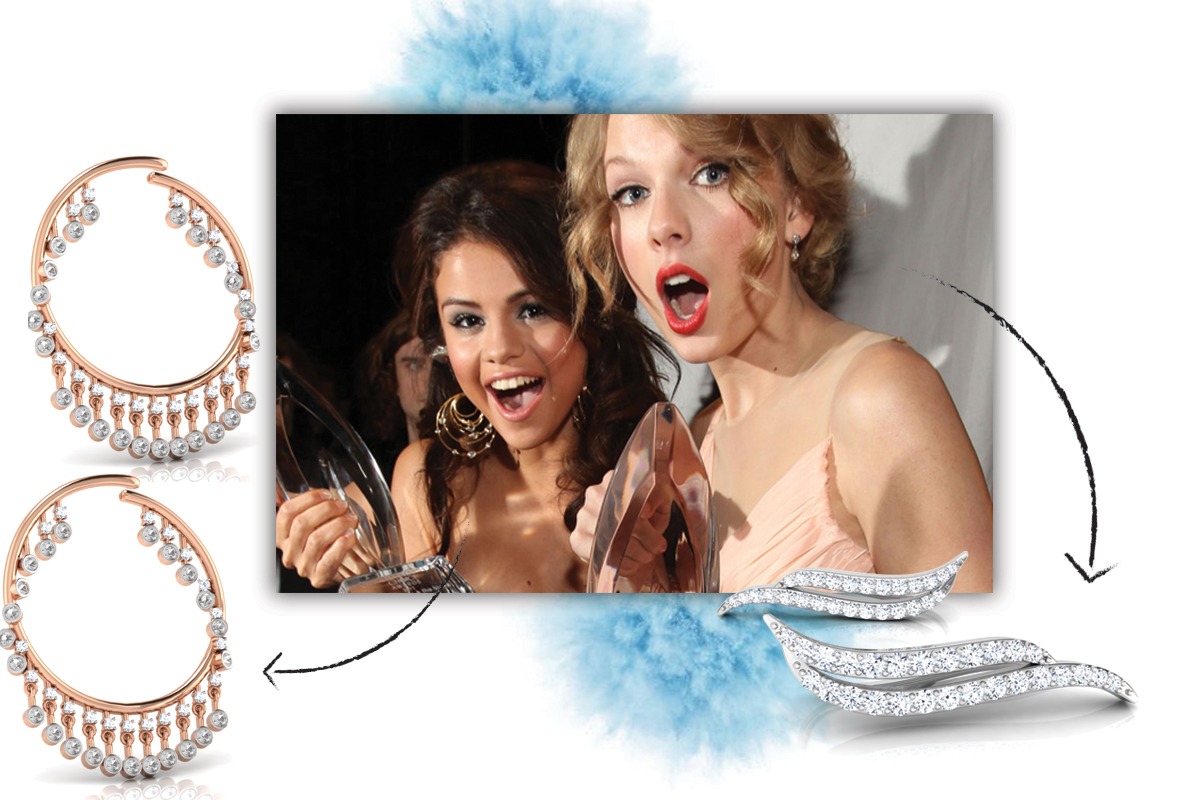 They've been together longer than any of their relationships, making the Taylor Swift-Selena Gomez sisterhood crush-worthy. Yet they're diametrically opposite in their stone styles. Swift's style is minimal, and classic, the singer usually allows a single statement piece to do the singing. In contrast, Gomez's jewellery box is choc-a-bloc with boho chic designer necklaces, chokers and hoop earrings.
The Ramp Walkers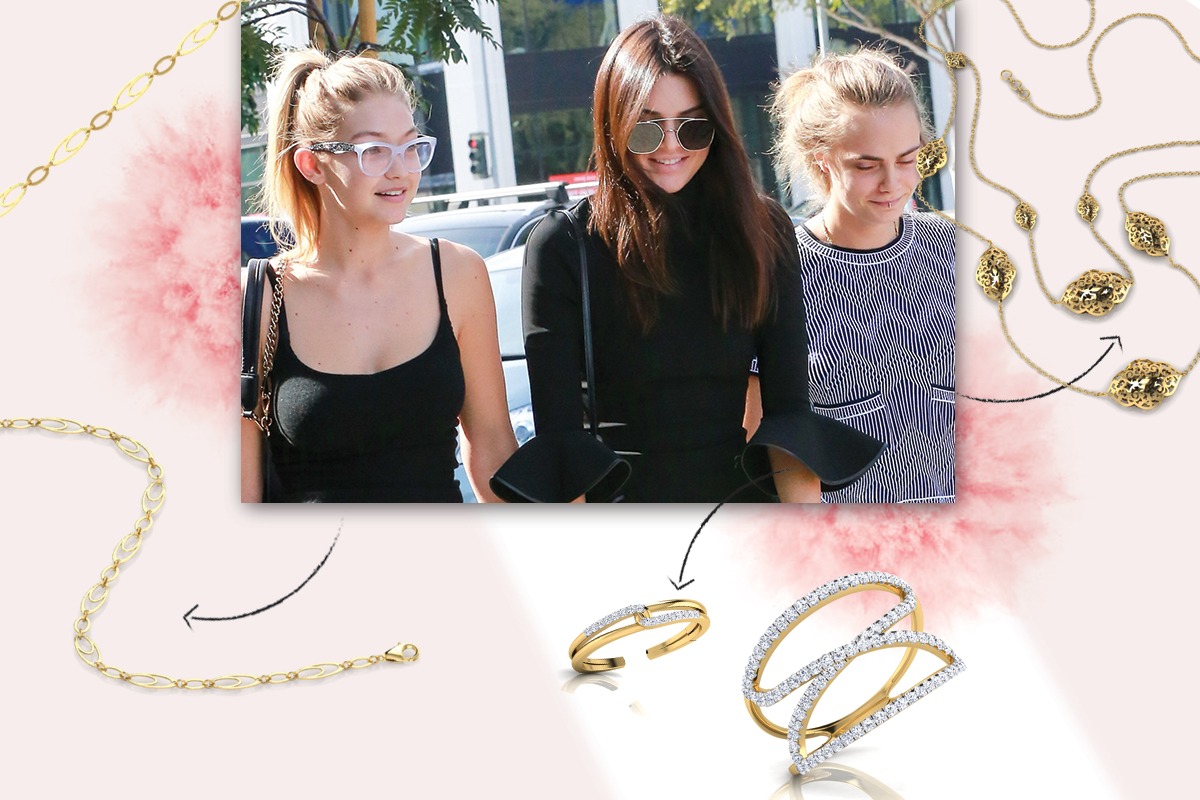 Kendall Jenner, Gigi Hadid and Cara Delevingne ace street style accessorising the same way they ace #squadgoals. While Jenner is the sporty girl of the club, rocking the gothic chokers, neckties and triple finger rings, Hadid is the boho alter ego. She can wear a necklace as a waistband and make it look chic. Delevingne layers minimalist necklaces and makes the studded lip cuff look easy.
The Socialites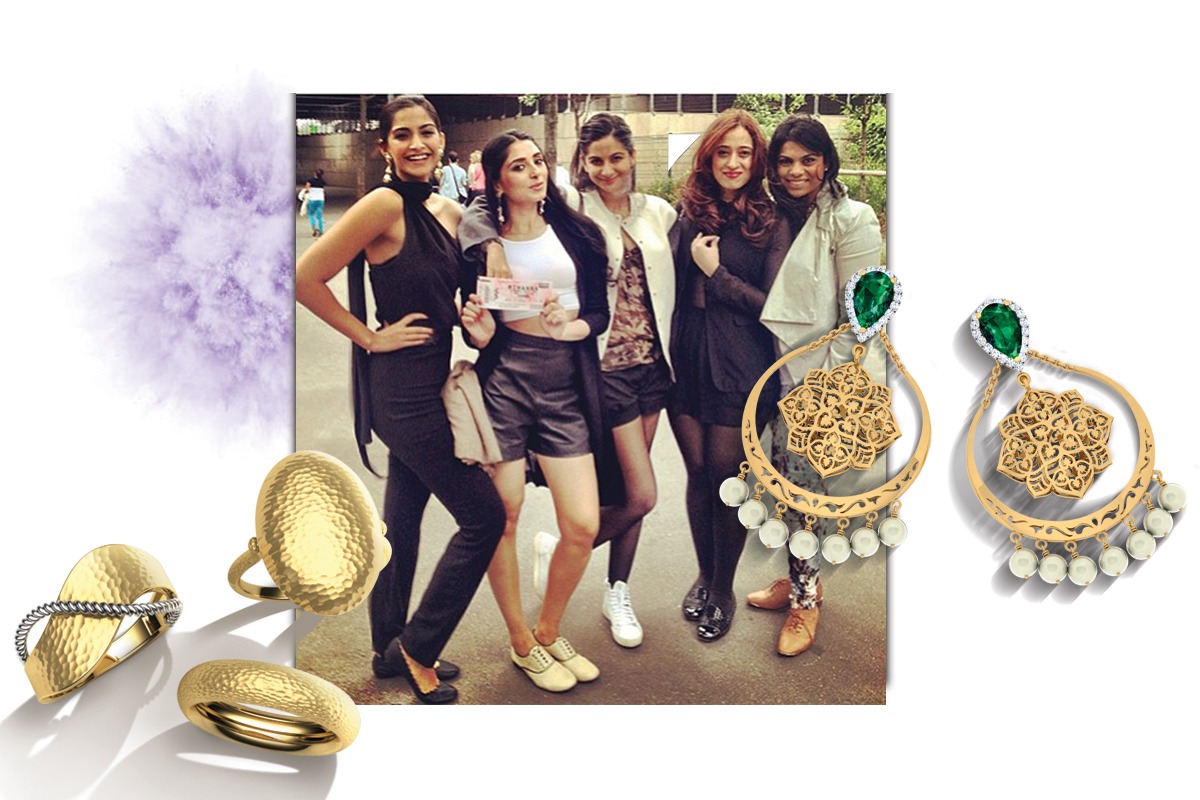 The Kapoor sisters, Sonam and Rhea and BFFs Pernia Qureshi, Tanya Ghavri and Shehla Khan make accessorising look sleek yet formidable. Sonam is an eternal trendsetter, working everything from chaand balis and sculptural chokers to tassel long earrings with ease. Rhea seems to prefer practical statement studs and rings. Khan adds femininity to practicality with statement solitaires, Ghavri works sleek and minimum accessories, while Qureshi is as experimental as it gets.
The Glamour Girls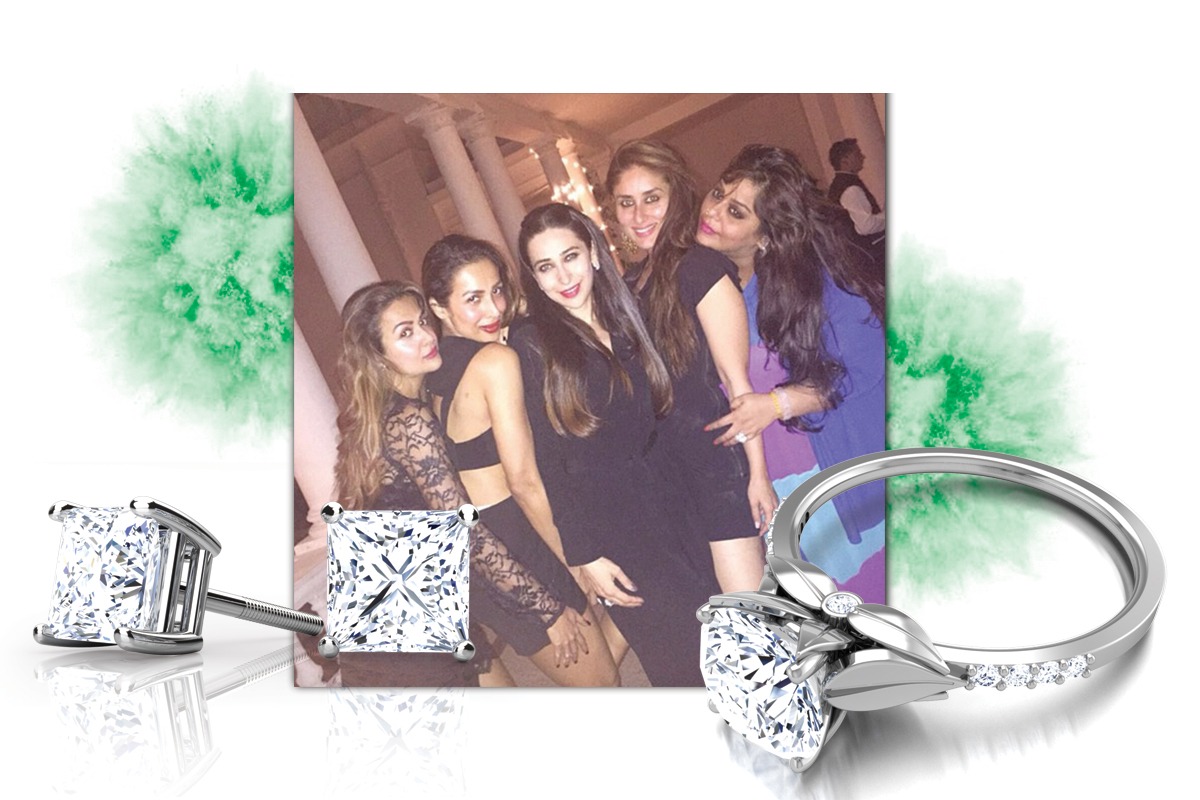 There's no denying that the Kapoor and Arora sisters are a glamour girl squad. Karisma is often seen in classic solitaires and statement necklaces for women, while sister Kareena opts for a dash of chic with statement pieces ever so often. The Arora sisters are oomph goddesses, working cutout and sheer dresses to perfection, so it's natural they like to keep their accessories subtle.
The Comic Girls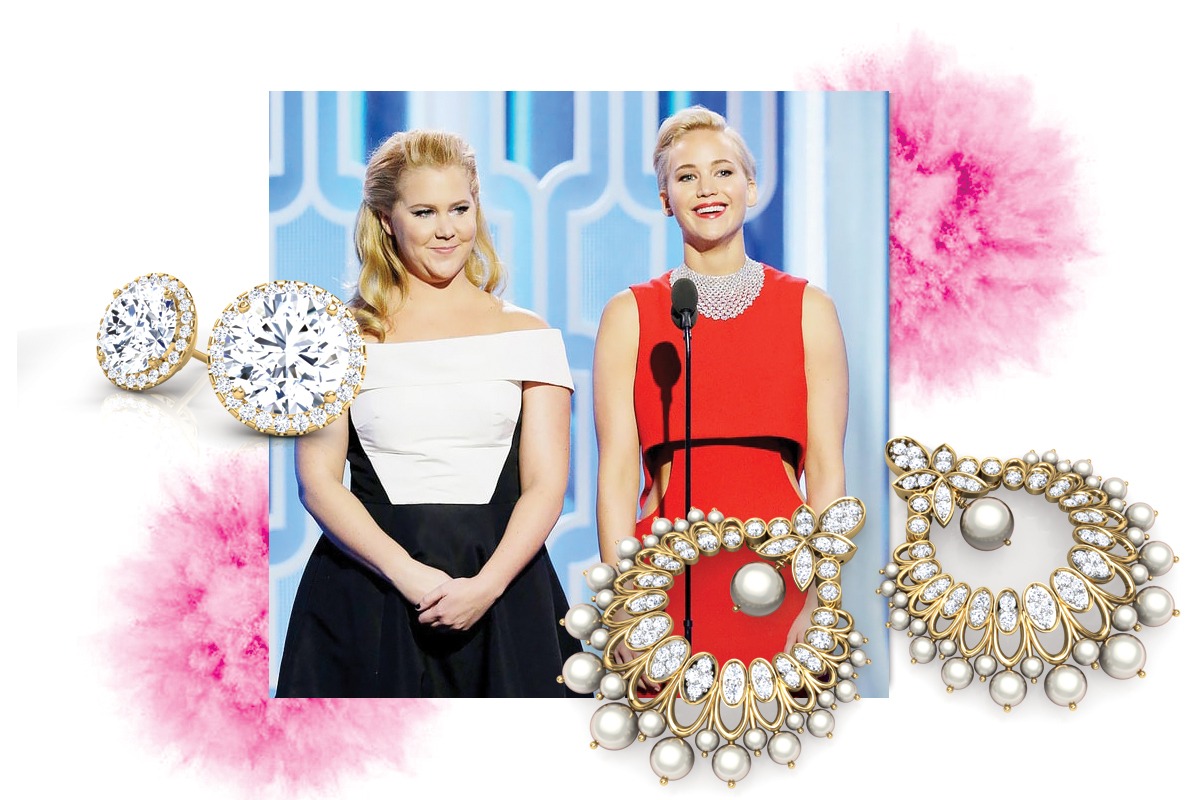 Given it took them only three months to bond, we're not surprised funny gals Amy Schumer and Jennifer Lawrence share dramatic accessory tastes. While Schumer prefers the action at her waist with dramatic belts, keeping the earrings down to ear studs, Lawrence prefers diamond danglers, look-at-me necklaces, statement rings.
The Athletic Club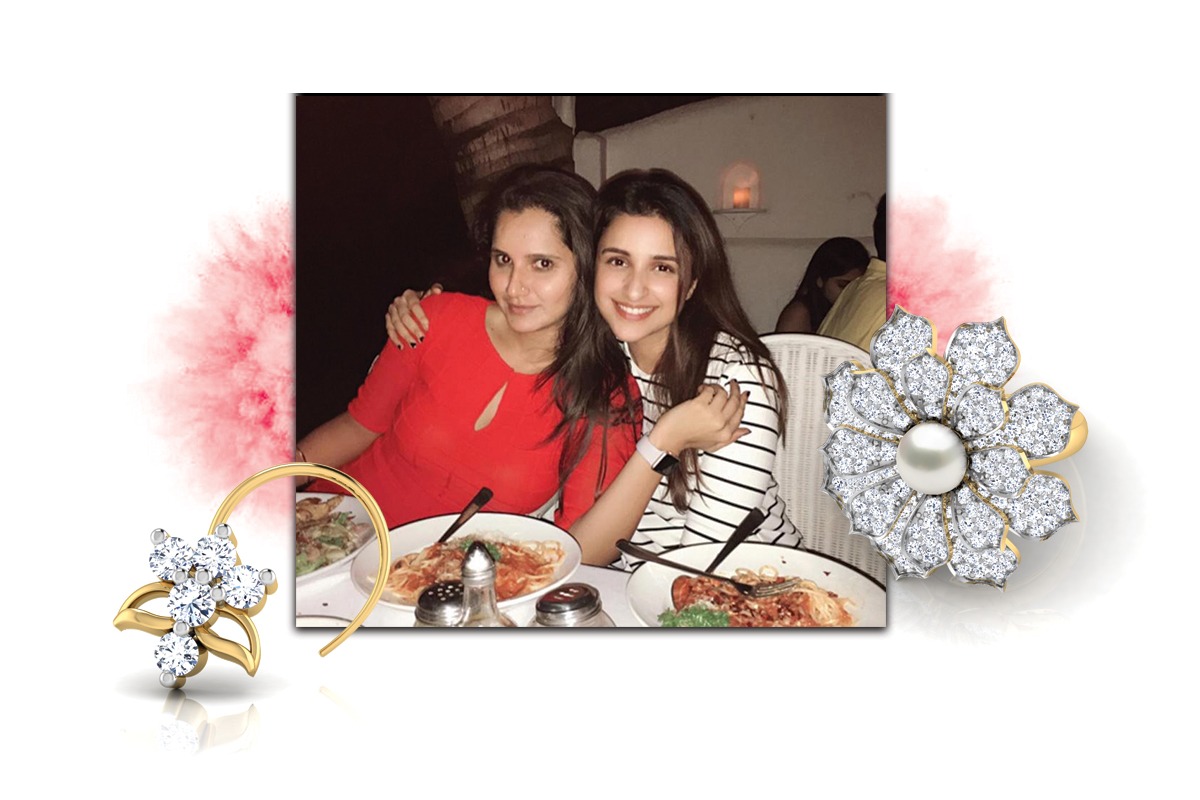 Sania Mirza and Parineeti Chopra share a love for fitness and each other. The two girls have been seen vacaying together and sharing mad selfies on Instagram. Both girls bring versatility to their style game. Mirza is the quintessential desi girl with a love for nose rings and ethnic danglers. Give Chopra an experimental statement ring or necklace and she'll know how to rock it.
Image credits: www.huffingtonpost.co.uk, www.fashionscandal.com, www.guiltybytes.com, www.usmagazine.com