Gudi Padwa is a special day for the people of Maharashtra and Konkan regions, a most auspicious festival. It is the day in the Chaitra month that begins a new year, according to the Hindu calendar. This special day is celebrated with great joy and ceremony by decorating homes, preparing traditional delicacies, and exchanging gifts. Houses are given a thorough cleaning and decorated with flowers and other items. Spring is ushered into homes and celebrated with family and friends. It is a day to perform pujas and gather together with dear ones dressed in their finest. And accessories are a big part of dressing up. People buy new clothes and wear them with their favourite jewellery. They also think of unique gifts to give their loved ones.
Gold, always considered an auspicious metal, is also the preferred choice when it comes to gifts, as that's how Gudi Padwa is marked each year.  Since gold holds immense significance in Hindu culture and symbolises prosperity, wealth, and good fortune, we will explore five ways to celebrate Gudi Padwa with gold jewellery. We will also give you a few ideas on the different types of gold and diamond jewellery that can help you celebrate Gudi Padwa in style. The festive day is special to children and adults and for both genders. After all, gift-giving only needs love and good intentions.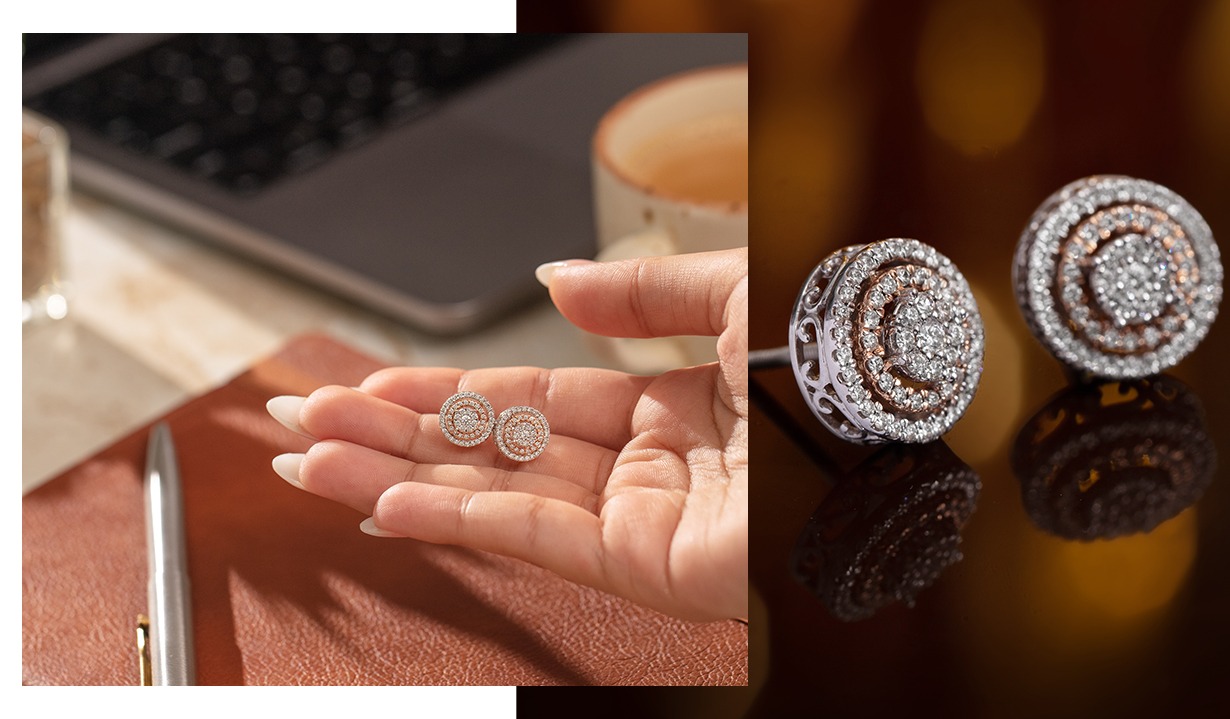 Gold jewellery for the little ones
If there are children at home, they get something special in the form of adorable earrings, like the Tiny Bloom Kids' Diamond Earrings. Or you could get the little one a Bumblebee Kids' Diamond Bracelet. She will love wearing her new outfit with her unique jewellery. Your little boy would also be thrilled with a personalised bracelet, like an Alphabet D Nazaria Gold Bracelet. 
Gold jewellery for women
Women often look for ways to accessorise and wait for a special occasion to bring out their best look. So, any gift that includes earrings, studs, drops, hoops, bangles or bracelets, rings, and gold necklaces are all excellent choices. Surely, there is always room for one more pair, a new bangle, or a necklace to add to their collection. Whether you are buying them for yourself or as a gift for your friend and family, the choices are aplenty.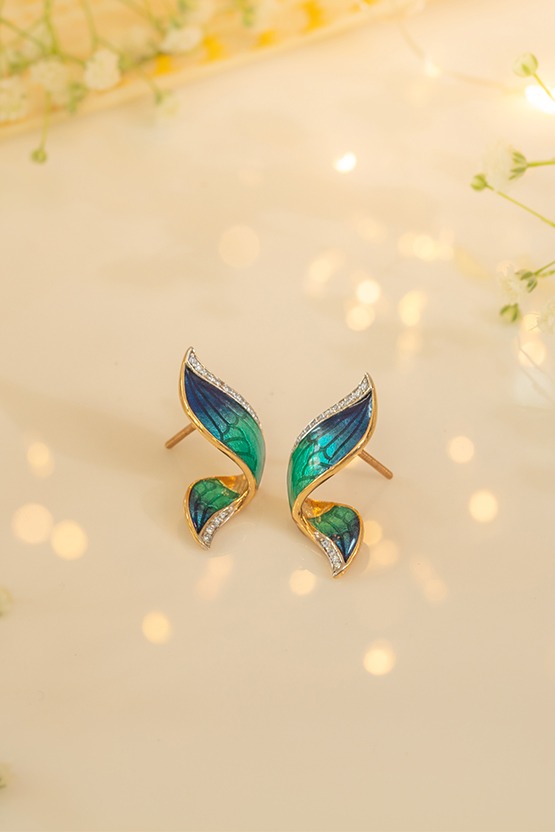 Wear new gold and diamond earrings
A pair of gold earrings can be the best way to celebrate Gudi Padwa. If you are looking for something under 10k, you can go for the Twin Quad Diamond Stud Earrings or the Alina Diamond Drop Earrings. But you will love the Flora Diamond Sui Dhaga Earrings if you want something more exotic.
Gift a pair of gold and diamond earrings with unique designs to your loved ones on Gudi Padwa and make their day even more special.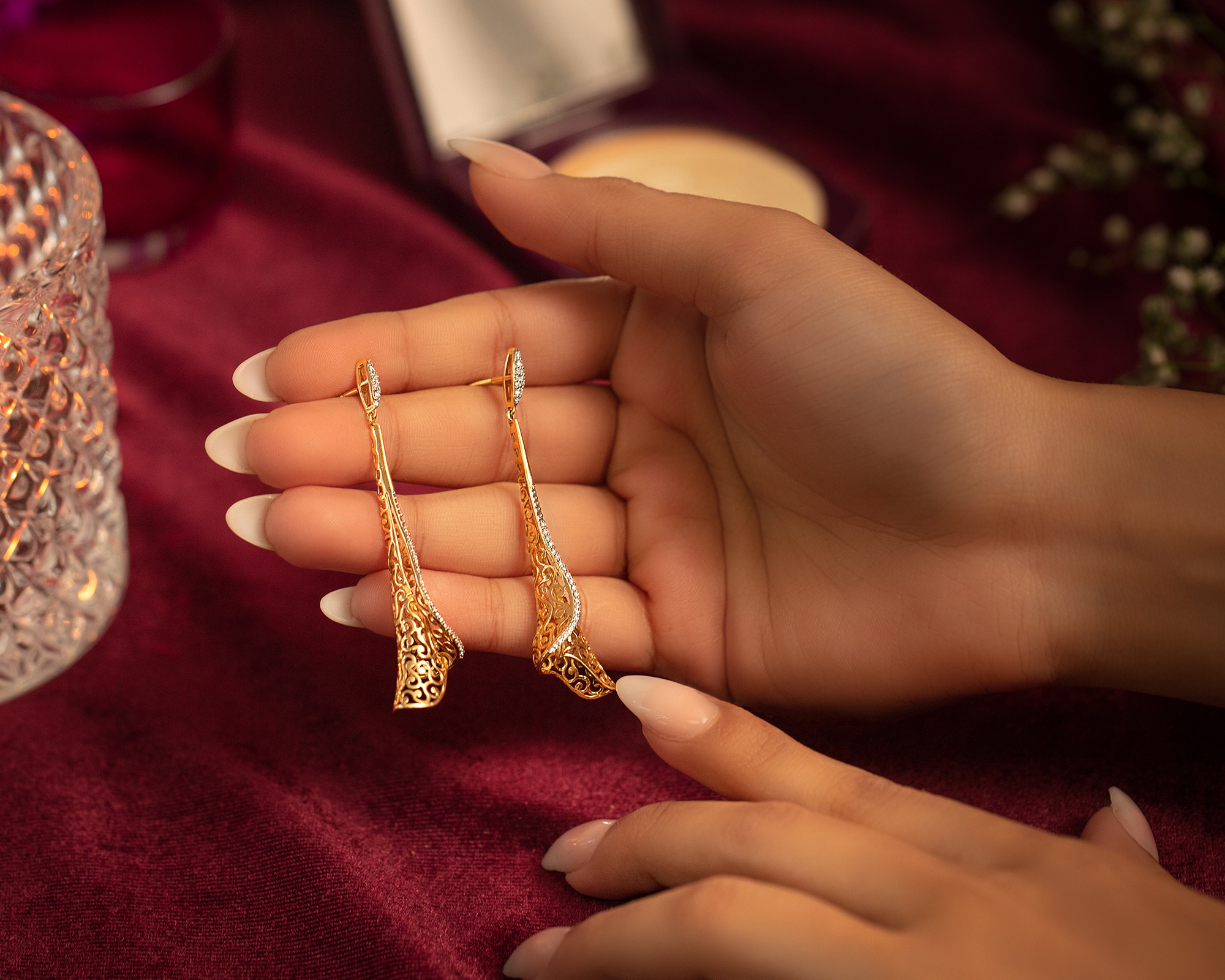 Wear the best of pendants and necklaces
It is pretty common to reach for a pendant that has religious overtones. If you don't have one already, Gudi Padwa is the best time to acquire one, and religious pendants are great gifts to give, especially to family members. You can choose among the Omkara Diamond Pendant, Om Ganpati Diamond Pendant, or the Shri Diamond Pendant. 
Gold necklaces are some of the easiest choices to make. You can make it a simple chain with a personalised pendant for everyday wear or a more elaborate necklace that you wear on special occasions. Beautiful necklaces like the Sharon Gemstone Necklace are made more auspicious with a few diamonds and a deep red synthetic ruby pendant. It is also affordable with an additional festival offer. The Adorned Personalised Gold Necklace is subtle in design and a perfect gift; easily engraved with the initials of your choice and will suit any outfit or occasion.
Adorn your arms with bracelets and bangles
Gold bangles are an essential part of traditional Indian jewellery and add a touch of elegance to your traditional attire. Bangles define femininity and make women feel so graceful. Some like wearing many slim bangles, and others opt for a broad and more ornate single bangle. Furthermore, as fashion has evolved, so has the bangle into bracelets that fit loosely around the wrist.
The Nirvina Diamond Bangle is more than enough to give you a festive look. And if it is bracelets you like, you could wear the Pyramid Geo Gemstone Bracelet or the Encircle Diamond Bracelet in rose gold for a chic look. It also makes a perfect gift with a unique design and gemstones. Yet another exciting and affordable bracelet is the Perky Pear Gold Bracelet, which will take the festivities up many levels.
Rings are a must-have
For the traditional in you, you may want the Sharon Gemstone Ring, but if you want a more modern design, the latest trend is rings like the Riyanshi Geometric Diamond Band or the Rishika Geometric Gold Band. Did you know that you can also get personalised rings? Why not usher in Gudi Padwa with a Ray of Hope Gold Band?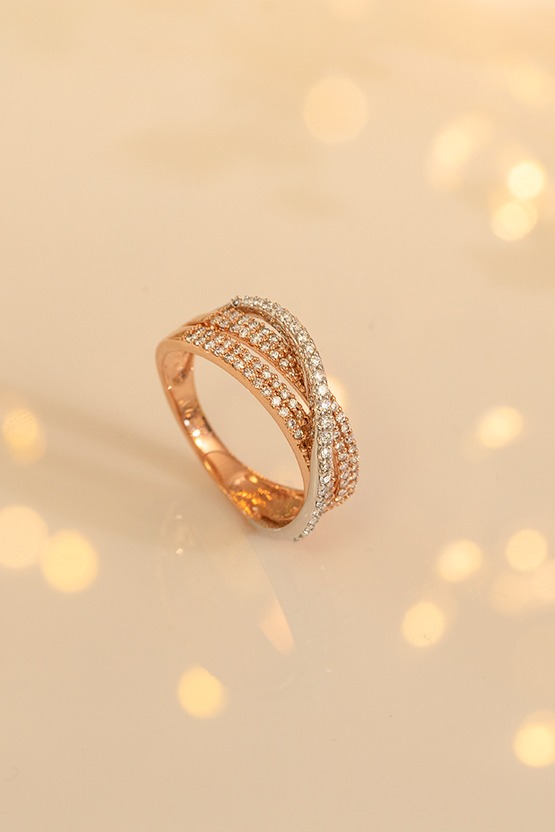 Indians worldwide know that auspicious days are the best times to buy new clothes and jewellery. And jewellery retailers offer the most attractive festival offers to appeal to the secret desire to own one more piece of jewellery. CaratLane is no exception. Festival days bring out new designs at new prices. You can make the most of this year's Gudi Padwa by celebrating it with new accessories from CaratLane. 
Shop Related Jewellery Designs
name bracelets, heart pendant, leaf earrings, office wear earrings, kanakapushyaragam, geometric earrings, crown ring gold, 20 gm gold price, karimani chain gold, flower diamond ring, leaf design earrings, floral ring, evil eye finger ring, green stone finger ring