Find out what your choice of earrings reveals about your personality.
You can tell a lot about a woman by the dazzlers she dons. Pearls read polished and elegant, whereas bright
gemstones
scream dramatic and lively. While your general jewellery preferences may reveal some of your characteristics, what truly speaks volumes about your personality is your choice of earrings. Wondering if you're the smart urbane sophisticate or the high maintenance prima donna? Find out with the help of your favourite danglers!
Pretty in Paisley Earrings
You're a Classic Lover
. Being a connoisseur of all things classic –
white gold
,
diamond
and pearls are your best friends. Simple designs, brilliant craftsmanship and traditional values make you go weak in the knees. You like to keep it subtle yet make a statement by sticking to what you love.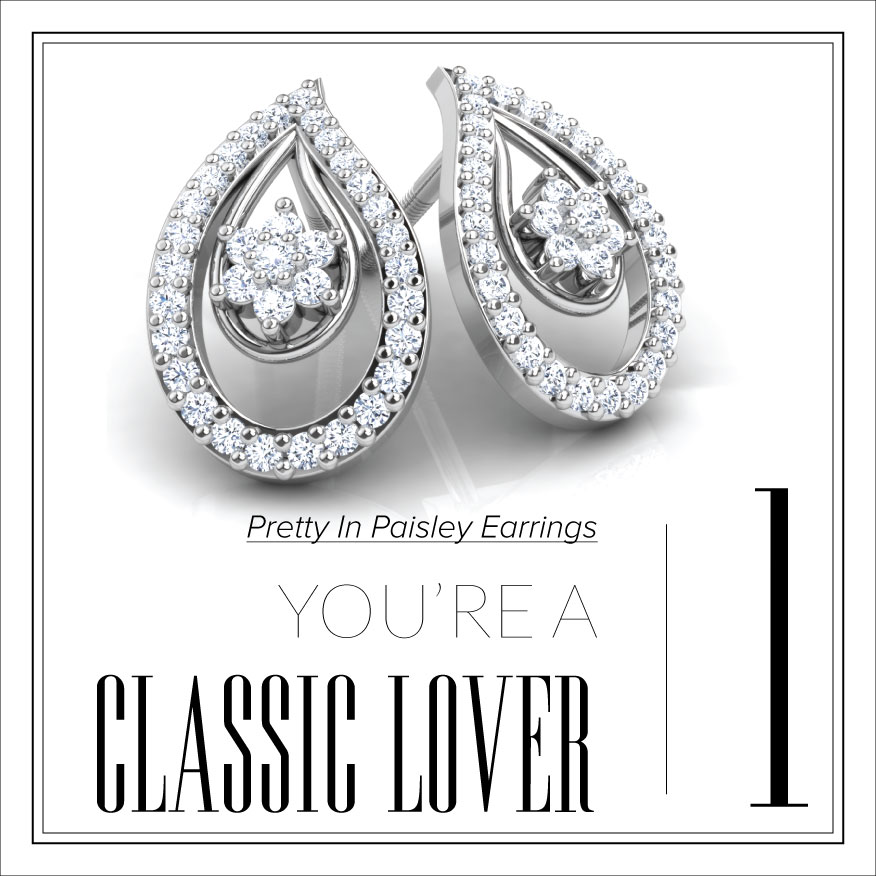 Razzle Dazzle Hoop Earrings
You're a City Girl
. Two parts polished, one part sassy – you're the archetypical urbanite. Refined chic is your second language. Although you're always well-put together and have mastered the art of being professional, you're not afraid to have some fun either. No wonder rose gold is your go-to metal!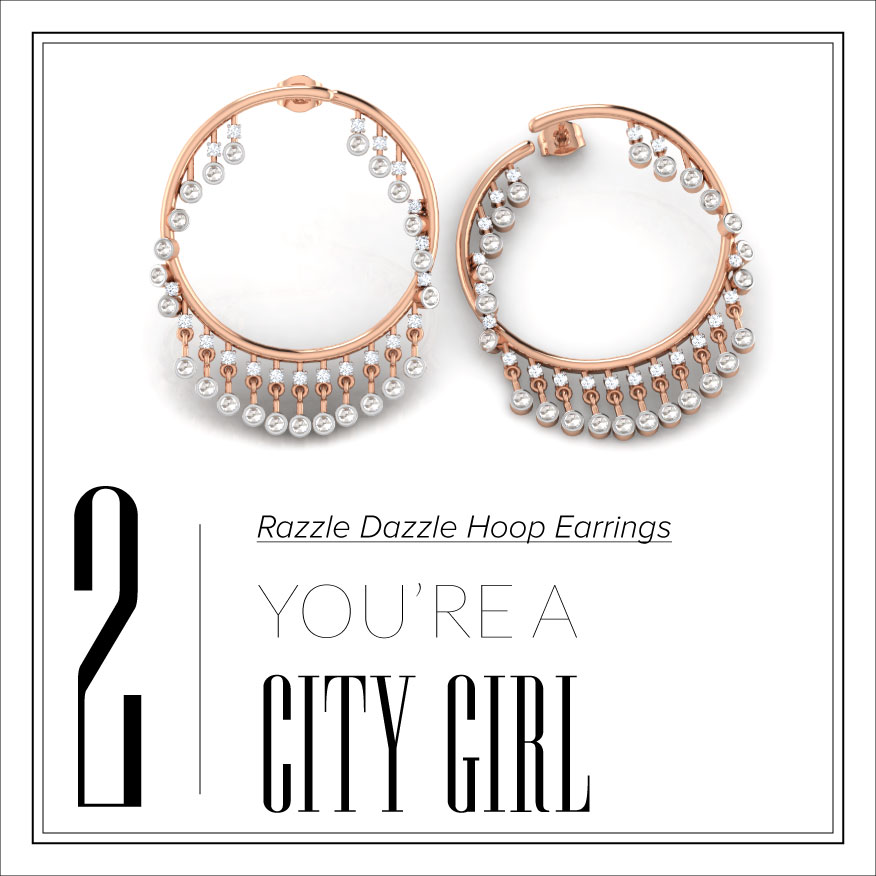 Eden Enamel Jhumkas
You're a Boho Desi Girl
. Who's the hottest girl in the world? Without a doubt, the desi girl! You're a free-spirited, bohemian soul and have an easygoing attitude that craves the offbeat and eccentric. Young, feminine and quirky; only you can carry off unconventional motifs and colours.
Radiance Solitaire Earrings
You're a Luxe Lover
. Luxurious styles, exceptional finishing and extreme comfort – elegance is your middle name. From esteemed monograms to opulent baubles, you have a true appreciation for the finer things in life. Of course, the diamond is your stone of preference. After all, you never settle for anything less than the extraordinary.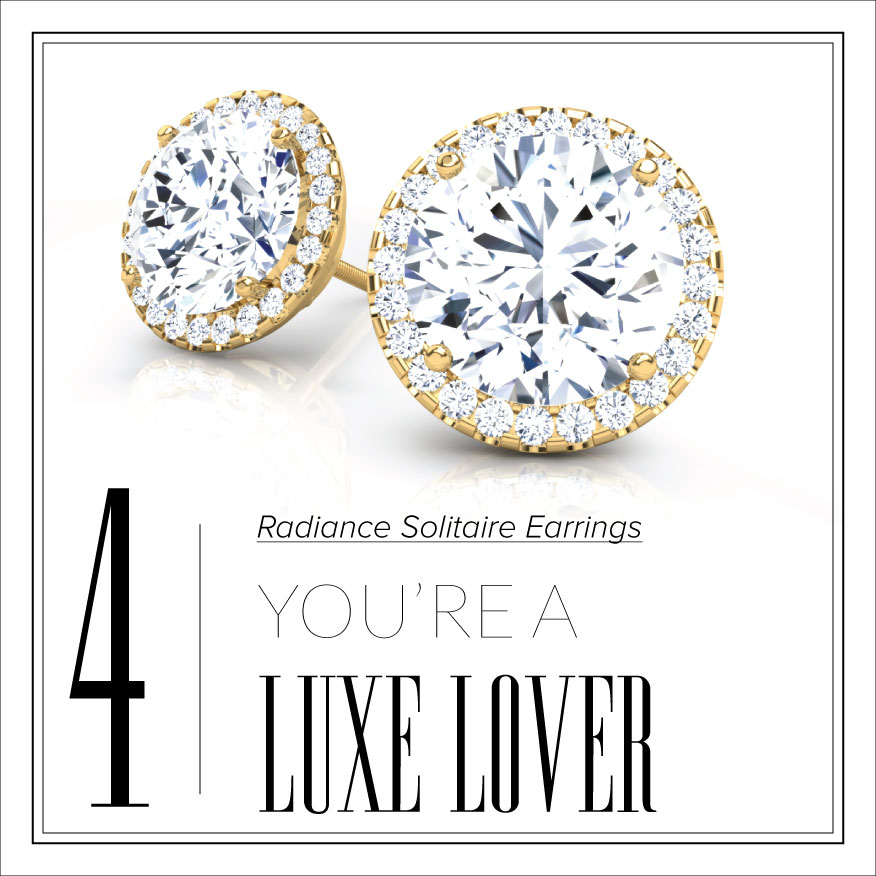 After Hours Black Onyx Earrings
You're a Style Stickler
. Well, hello there Miss Perfectionist! You're intellectual, straight-forward, independent and organized. No matter what you do, you always make a powerful impression. Iconic jewellery speaks to your soul, which is why you're only attracted to ever-lasting pieces with a strong appeal.