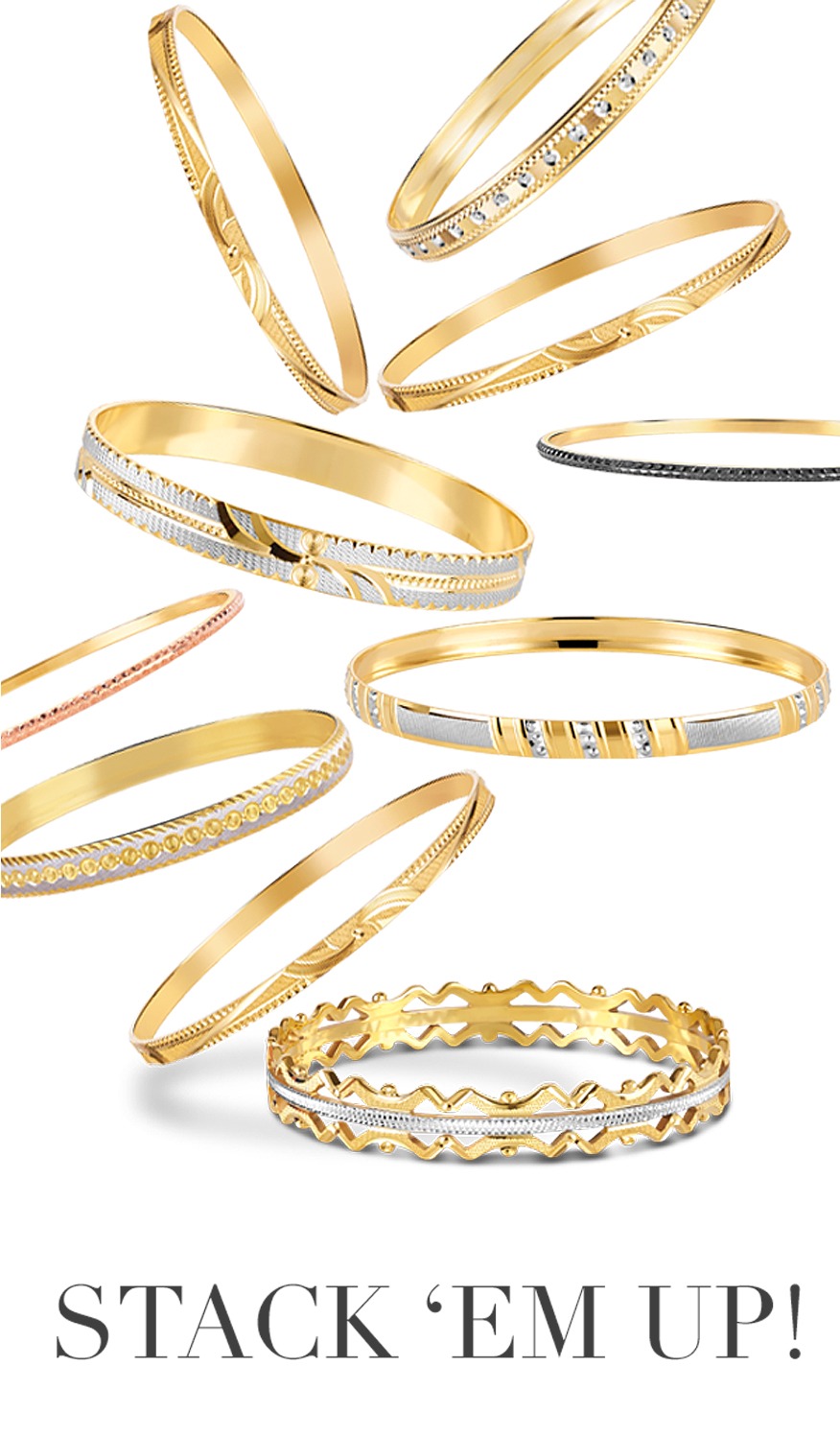 23 Apr

Layer 'em Bangles

Tired of wearing the same old necklaces and earrings combo? Time to flaunt some arm candy with bangles wrapped around those pretty wrists.
This season bracelets and bangles make a come back and bring a much needed breathe of fresh air to your accessories. Bangles, if worn right, have ample substance to give your look a definite chic edge. Gone are the days when one bangle on both the hands was enough. Fashion today demands a lot more intricacies. It's no wonder then that layering bangles is the au current rage —one that not only adds an extra spice to your looks but also gives you an excuse to buy more jewellery!
Here are some easy tips to keep in mind while stacking up gems around your hands:
Going the broad bangle way? Lose any other jewellery because this will only take the attention off all the efforts you've put stacking them together.
Don't let the bangles overlap each other and let every piece do the talking individually yet together.
A watch is your must wear accessory? That isn't a problem as you can still wear on at the end of the layering! Or perhaps position it in the centre of your stack.
Try not to mix colour palettes or else you will end up with a confused mash. Diamonds and gold with a hint of colour is just what you need.
Don't be afraid to make it chunky. Add beaded bracelets for a younger look. Wearing two bangles is hardly layering; so add on some more.
Avoid stacking bangles on both wrists for the fear of looking OTT and bridal-esque. Focus on one head turning stack.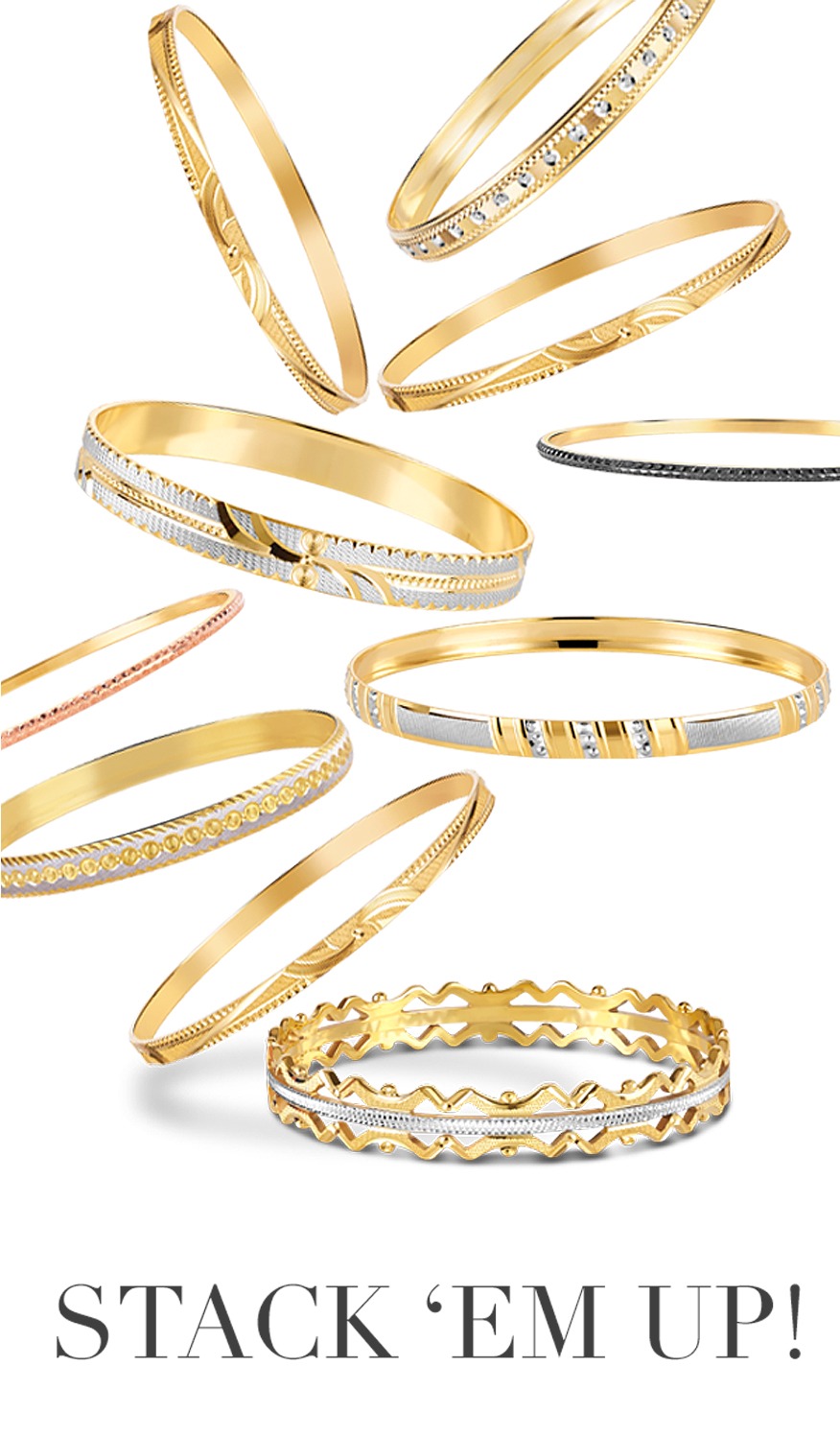 Wear this style with anything from Indian wear to dresses and shirts. And do not forget to get a manicure, check out our favourite ones here!
Who knew bangles could be so much fun? Get creative and layer some up with a little help from CaratLane!
Image credits: Tommy Ton, Style Me Bad, Face This, Vanessa and Valentine and Face This.